I've been eager to build a set of the Econowave speakers ever since I heard about them recently. So I ordered the QSC HPR 152i waveguides, B&C DE250 CD's, and the appropriate Deluxe crossover components. I started with a pair of perfectly good Technics SB-CR77 floorstanders: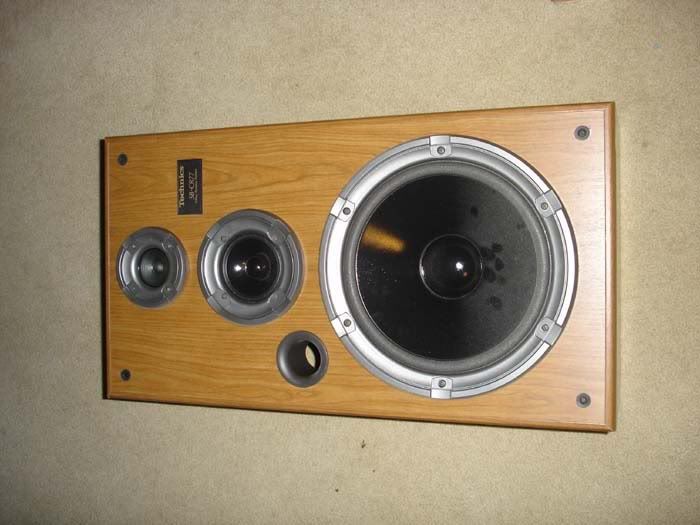 I always thought these speakers had awesome bass but the highs were only "blah" - which makes them a great contender for swapping in the HF section of an Econowave! If the two halves don't mesh well, I will get a pair of the recommended 3012's and build new cabs (so this kind of sets the stage for my expectations of this build...
)
First up was to tear the donors apart: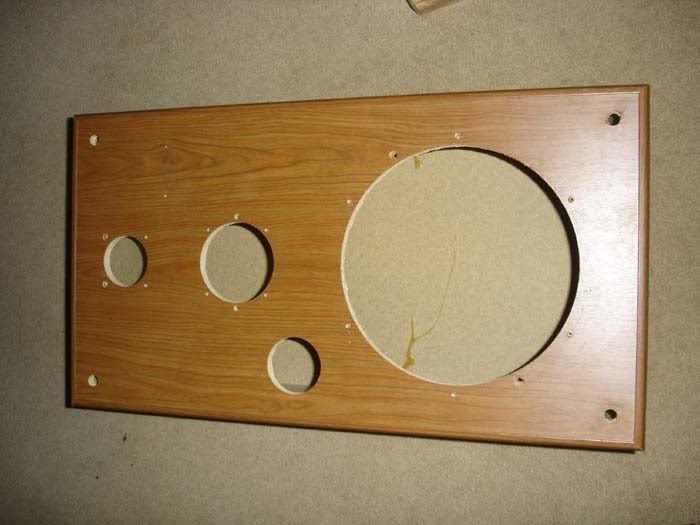 And the guts (almost mildly impressive
):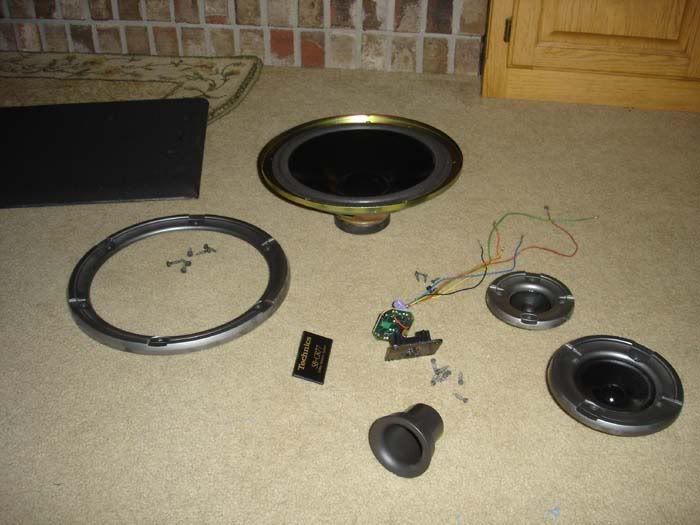 Here is the proposed cutout for the WG (12.5x8.5" opening):
Took the plunge! (Not really, I only used a jigsaw freehand):
First dry fit (holy crap this might actually work!
):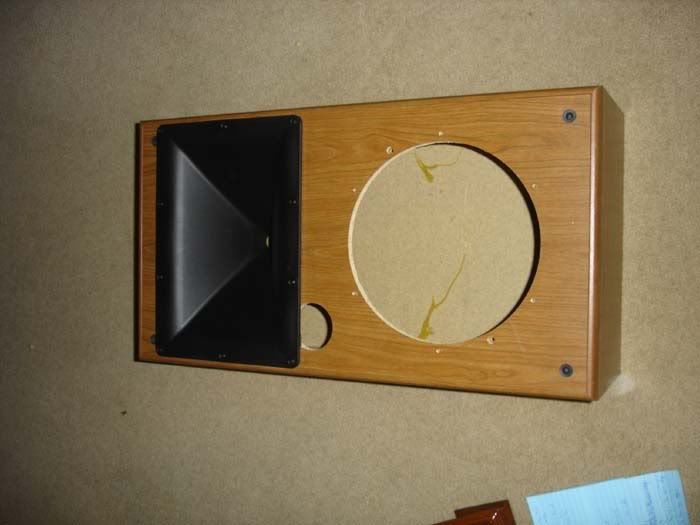 Since I cut out such a large portion of the baffle, it was kinda flimsy looking so I cut a brace out of scrap 3/4" MDF:
Now I'm sure you noticed that the cutout for the WG and the old port location were intersecting. It needed to be plugged. Here is the start, putting on the backer piece:
Then I used my sweet Jasper circle jig and router to make a plug for the hole:
Now that the physical modifications of the cab are finished, and I never cared for the finish of these speakers, I rolled them with a coat of Kilz primer (notice new port location, too):
Let that dry overnight, then do another test fit (spry eyes will notice that I spray painted the woofer trim ring flat black
):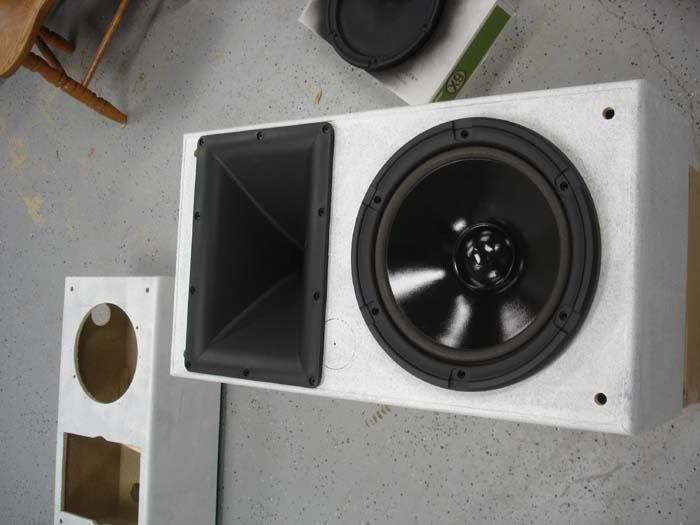 Looks pretty badass in my opinion!
Rolled on the first coat of flat black paint with a foamy sponge roller (still wet):
And that brings you up to date! The paint can said I have to wait 4 hrs before applying an additional coat, so I've got 3 more to go. I'll update this thread again with more pics as I finish this project.
There are still quite a few tasks left for these:
1) Second coat of paint
2) Pre-drill WG mounting holes
3) Remount the port
4) Assemble crossovers (Zilch is sending me some of his cool PCBs)
5) Wire up components
6) Drill a hole and mount the L-pads
7) Put a little stuffing in the box
8) Final assembly!