NOTE: The original title was asking for suggestions for a Panasonic AE4000 screen and specifically Wilson Art.
Since then, I went with an Epson 8350 and a DIY Sintra Screen with Silver Fire sprayed onto it. It is now my build thread for that screen instead of the original suggestions thread. Therefore I have modified the title for those following this thread.
Guys,
I honestly don't know how you guys do it. The information available is amazing but the choices are sometimes a bit overwhelming for newbies like myself.
The entire time I have been constructing my home theater, I thought to myself I will go the Wilson Art Designer White route. Now that I am getting towards the stage where I need to start I am confused as always.
My situation has also changed and I am tending to lean towards a Panasonic AE4000u rather than the JVC RS40 that I previously was waiting for. I don't know if its worth the cost at this point and there aren't too many negative associated with the Panny. Well at any rate I have a seperate thread for that.
Since a picture is worth a thousand words:
This is the screen area: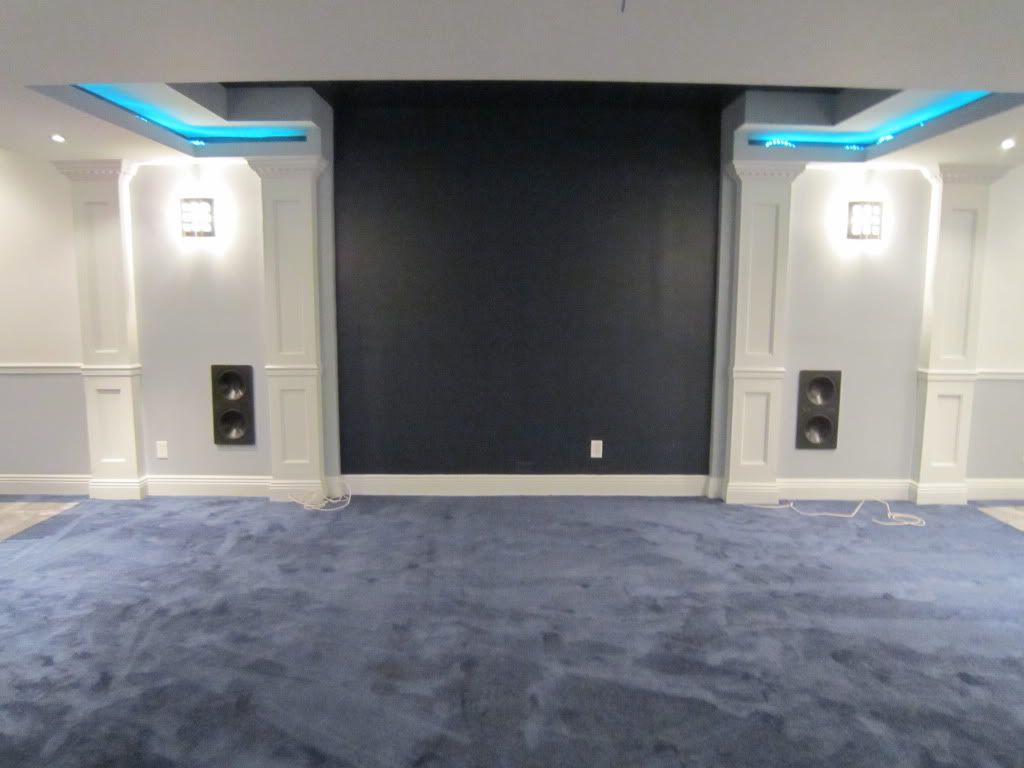 Here is the side view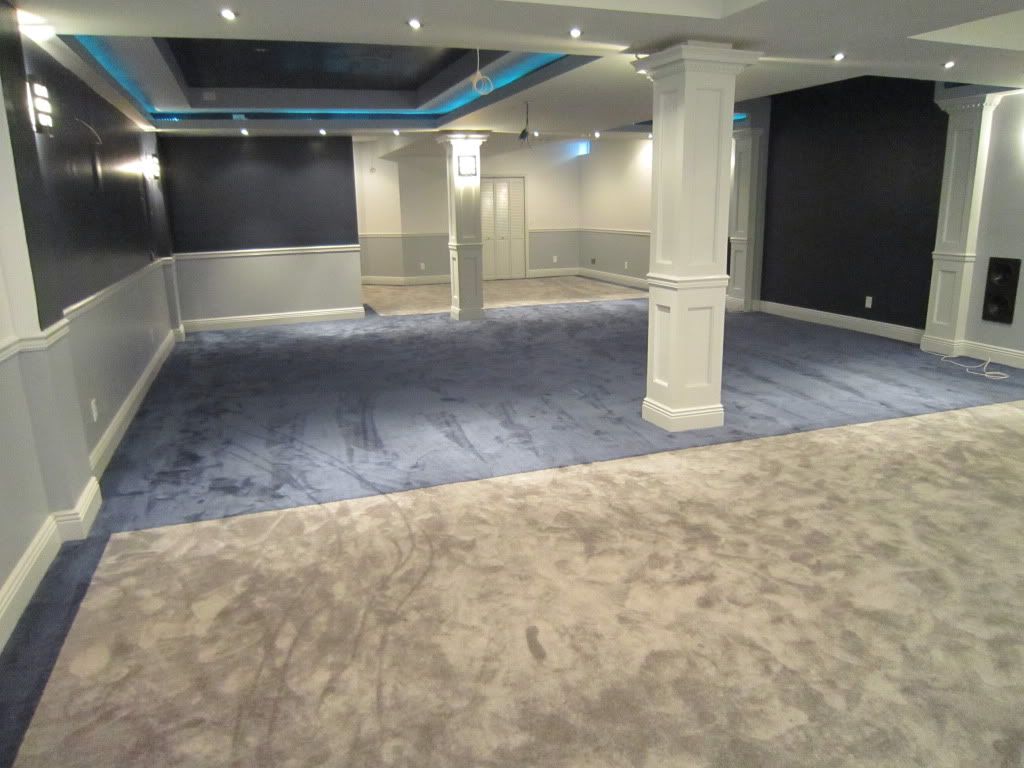 The projector is most likely (75% sure) end up at the rear of the middle soffit. About 13 foot throw distance. There is the off chance it could end up on the rear wall which would be 23 feet or so. The lighting is controllable and two small basement windows will be blocked off.
That being said, I expect a lot of watching sports here with lights turned up a little bit but I do have every zone on dimmers.
I am looking to build a 120" diagonal 16:9 screen.
I was originally going to go with a Wilson Art DW screen bordered with velvet as shown in the beginners guide but upon further reading, I feel as though I should be looking for something more silver/gray. (Not to mention how awesome the screen would look even when not in use!)
I was reading another thread and Mississippi Man recommended an inexpensive sprayer. I love tools so I had to pick that up regardless of which route I go. So I am ready to go. Someone please guide me.
I know its asking a lot since there is so much flexibility in my setup at this point but I am sort of stuck as to which direction to go in. Unfortunately I already painted the wall dark blue because I was expecting to cover it with the laminate.