OK. Its been a little while. I had to tend to other things but I still hope to get everything (sans chairs) by New Years Eve. I can always bring down a sectional from upstairs for a temporary seating solution. I am going to try my luck on black friday to pick up a PJ.
Does this look like about what I need:
Here are the supplies not including the Sintra.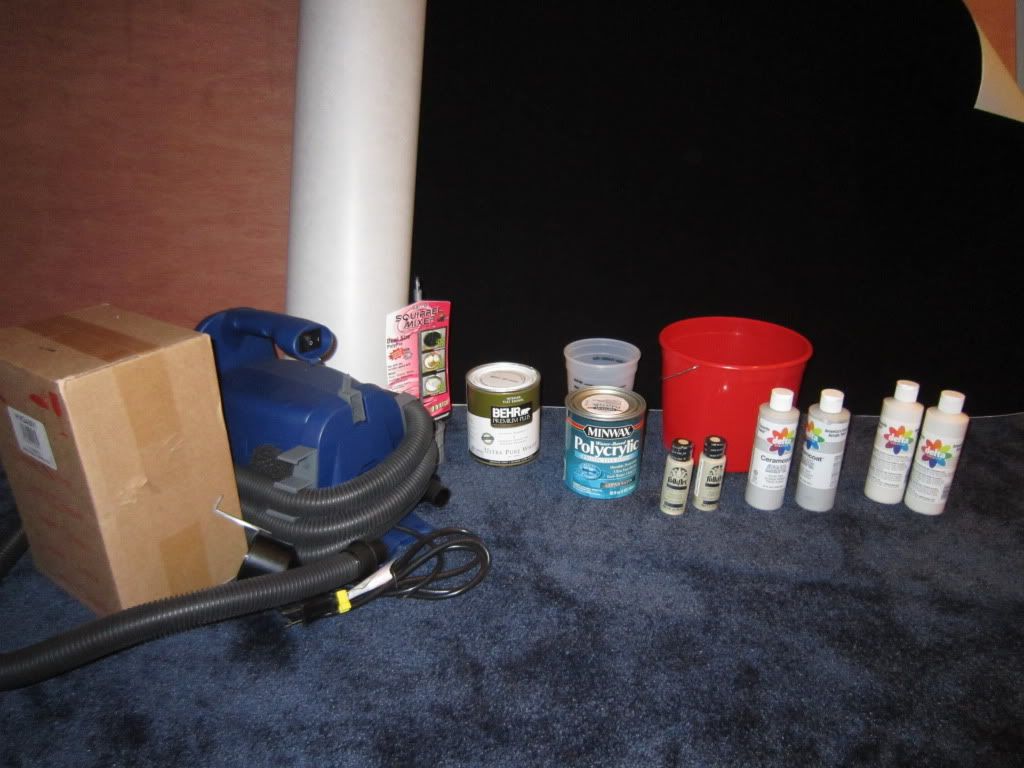 In the background is that material used in telescopes to blackout 99% of light as recommended by MissMan.
I also have the sprayer that was on sale as recommended by MM. Squirrel Mixer, some buckets and the paints.
Hope to start this up in the next week or so. In the meantime I'm going to try to figure out the screen height. I think I will sitting about 15-17 feet away so the 1/3 rule should be fine.