Theme is confy,, traditional theater.. the roof is vaulted.. all the components are going into the cab we are building right when you open the door.. there are windows that will be covered during daytime/ most of the time..
jvc projector? fixed panamorph lens, 2.35 screen 120 " or so
SPEAKERS? amp ATI AT3005 5CH 300W/CH AMPLIFIER yamaha aventage for 5.1 preout
Problem is-- look at the pictures.. i can't build too deep of soundstage-- i only have 16" before it extends into the windows..-- some of my sketches are crude and look as if there is only 2 inches...
So do i Do inwalls -- atlantic technology? or freestanding 8200 thx series ... i think those are 14" deep.. I am hiring a carpenter to wrap the towers if i choose them and have the center also enclosed with the screen inlayed?
the rears i don't have a clue.-- vaulted ceiling with no attic
HELP? subwoofers-- thinking the atlantic tech corner subs-- then ill have the left front, right front built into the wood 2 feet above the subs? -- no bass traps cause of the window on the left.. Curtains to cover the windows-- maybe inlays motorized or a motorized rod curtain style?
How high should i make my rear stage-- and how long 6 feet good for reclining chairs? the customer wants a lazy couch , im not sure if it should go in the front or back>
All these questions-- Its my first big theater-- ive worked with designers in the past and hated it.. want to give it a shot by myself and the carpenter ..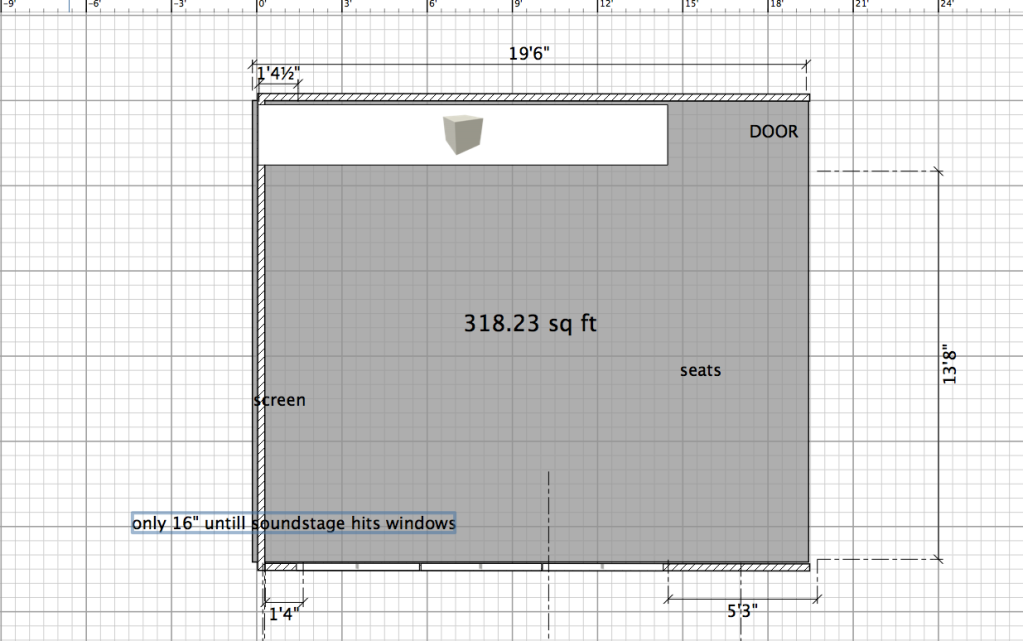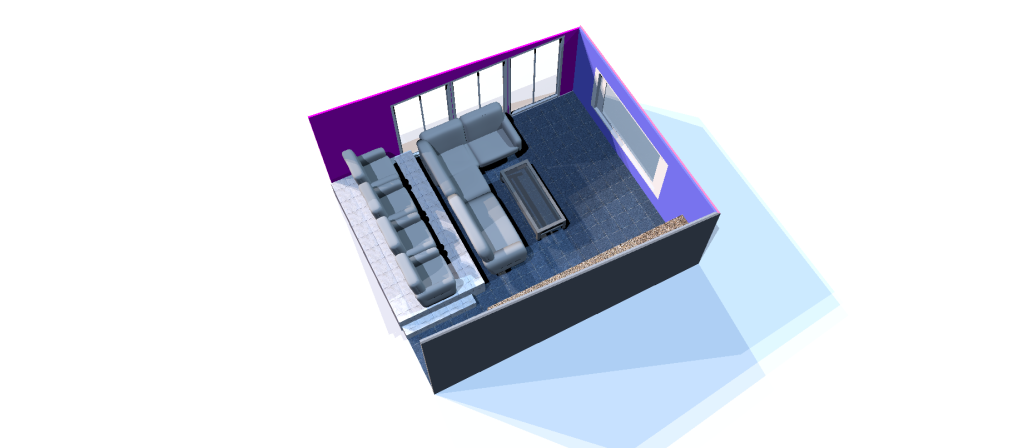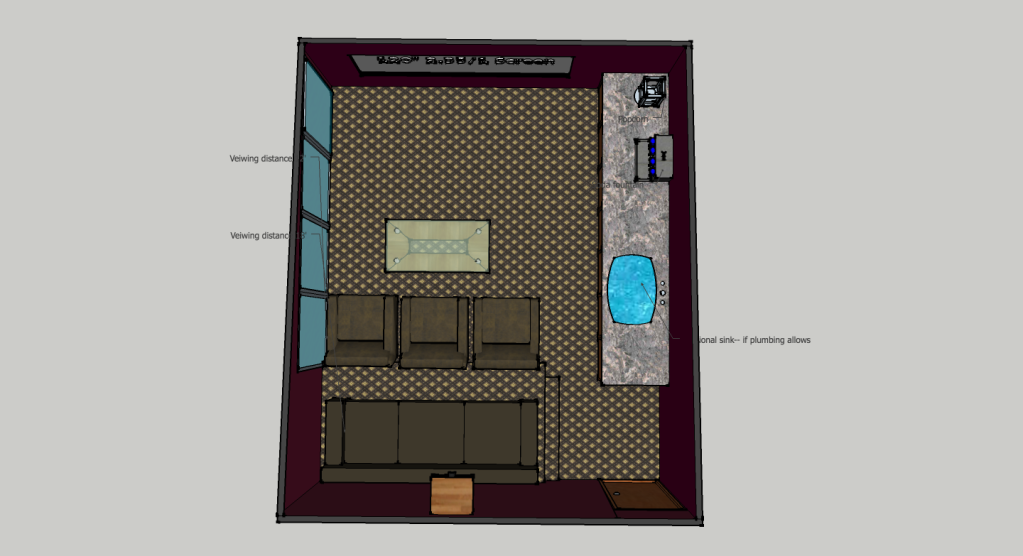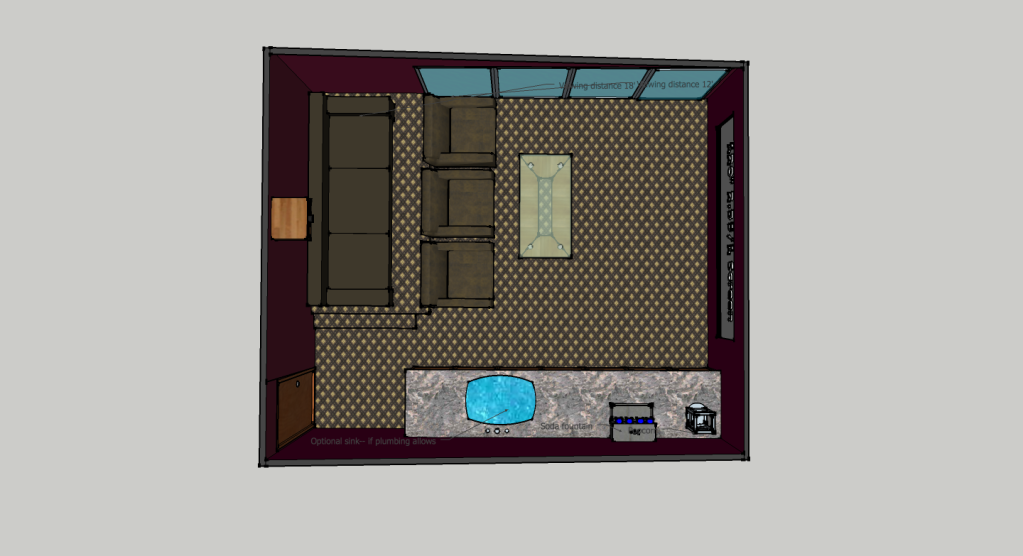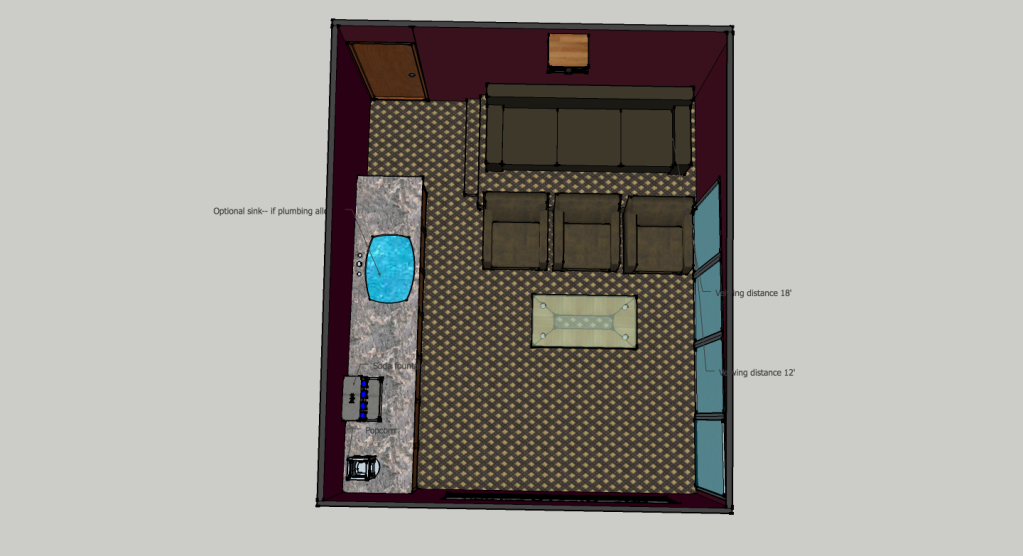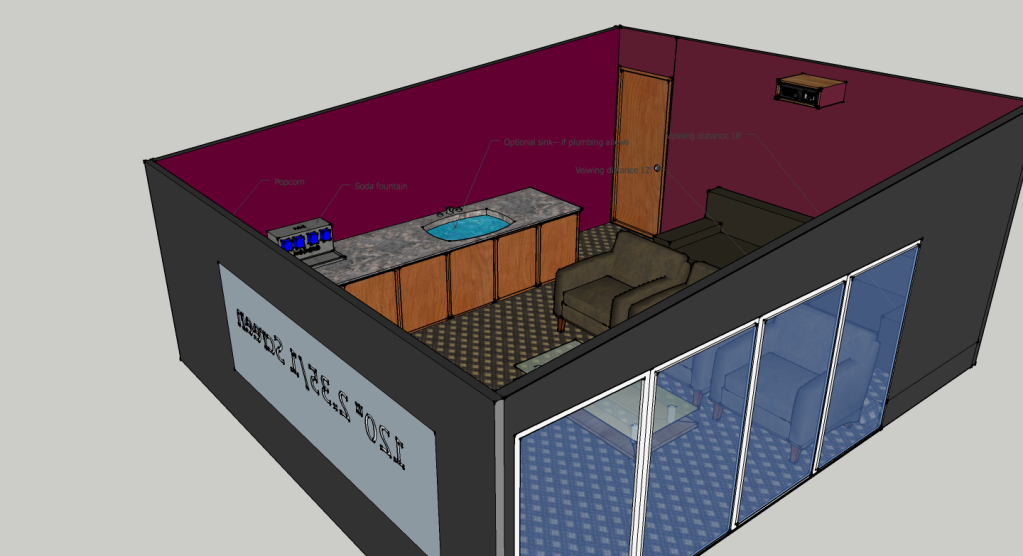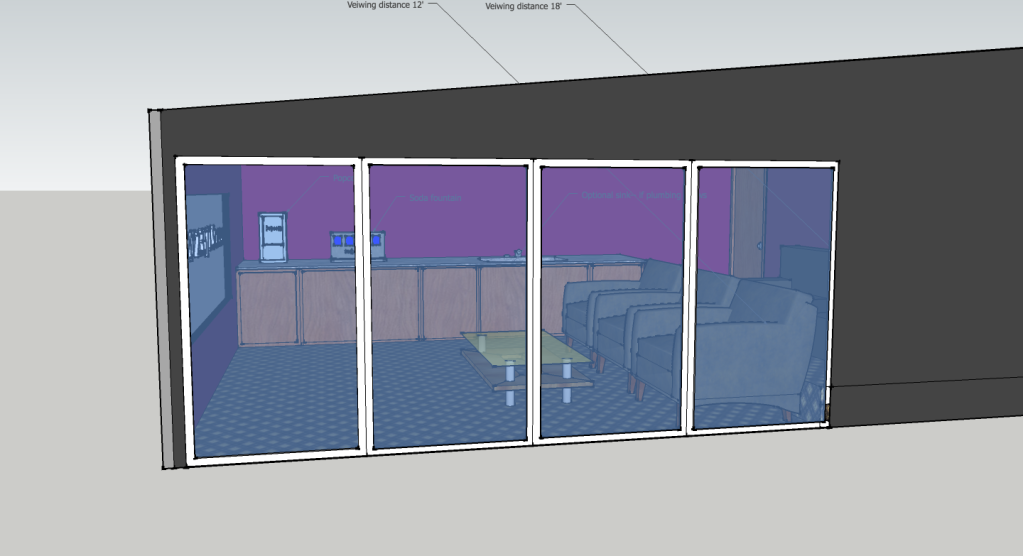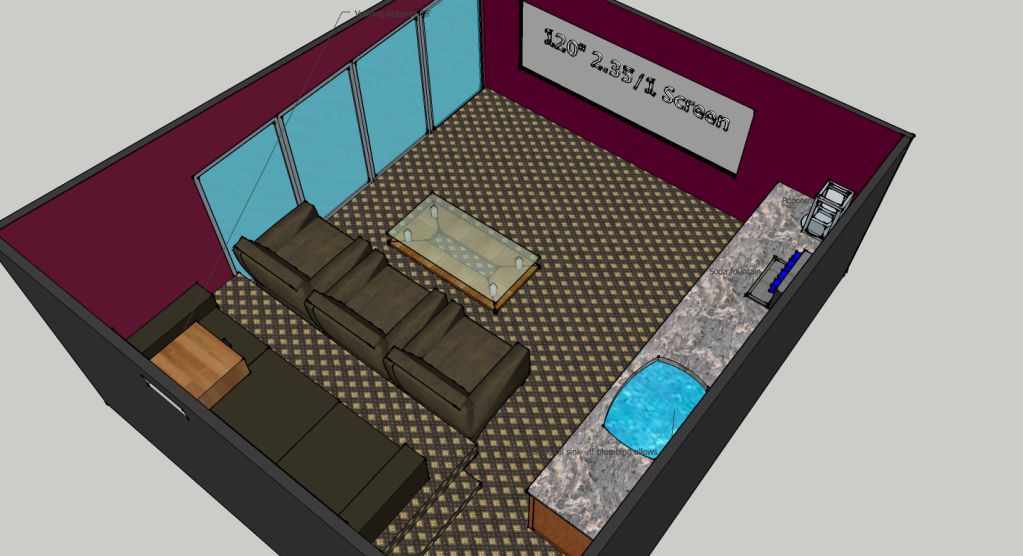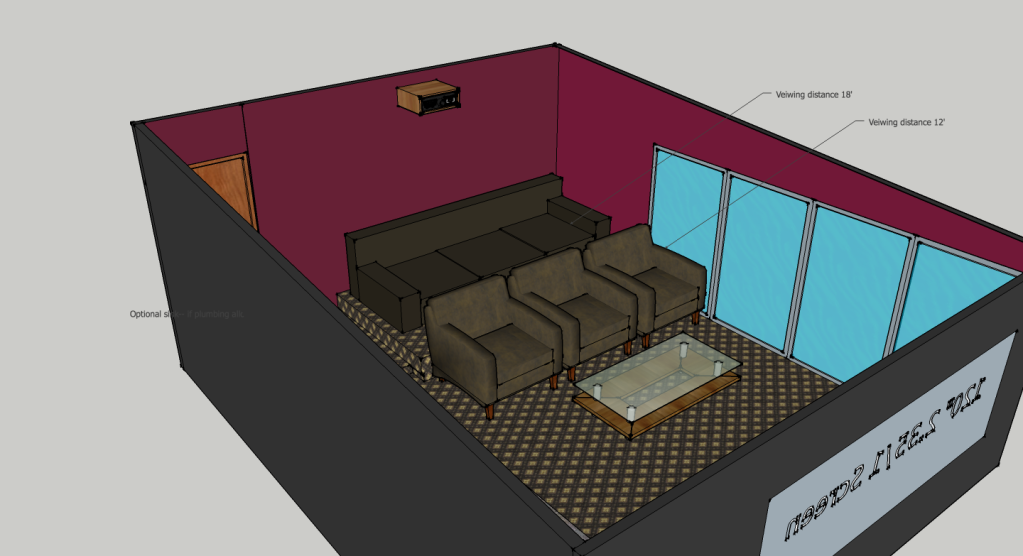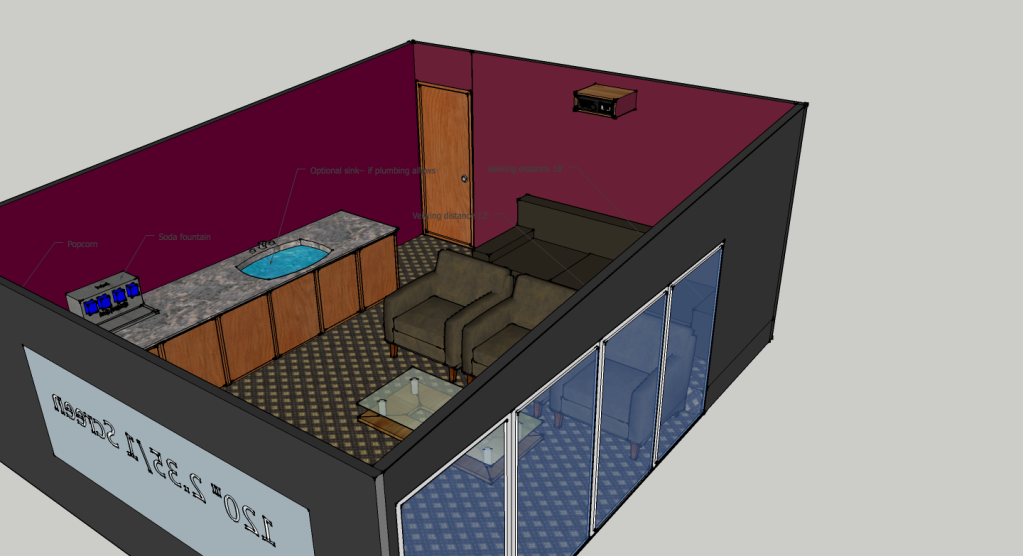 Thanks,,
kevin graehl
kevingraehl@gmail.com