see my thread in dedicated home theater.. I'm completely open to screen manufactures- my 3 speakers will be a tight fit behind the screen on a sound stage-- i can move the screen up and down on the wall-- but the wall follows a vaulted ceiling and has a 81.5" total height-- the back end of the 19' room has a 103" height -- there is a sketch that shows the calculations of the screen height / seating height/ projector height..
I'm thinking a 100" screen-- thats what is sketched up-- here is the sketchup file if you want to take a looks
http://www.megaupload.com/?d=BX8CSUHB
can i go bigger?
here is the screen viewing distance from the 2 tiers of seating -- 11ft and 17 feet-- should i go with a bigger screen?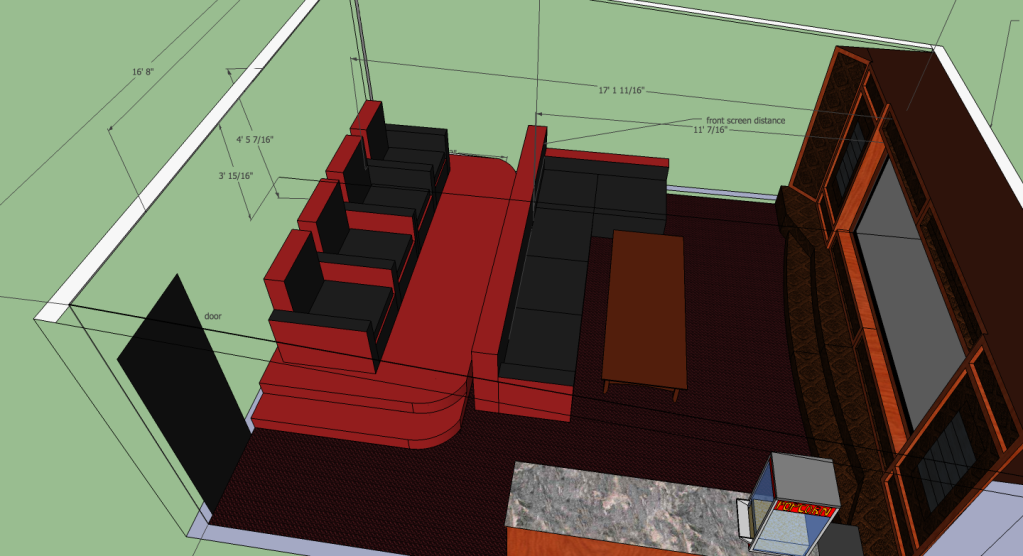 here is the back wall measurments of imaginary line of the top of the screen (100")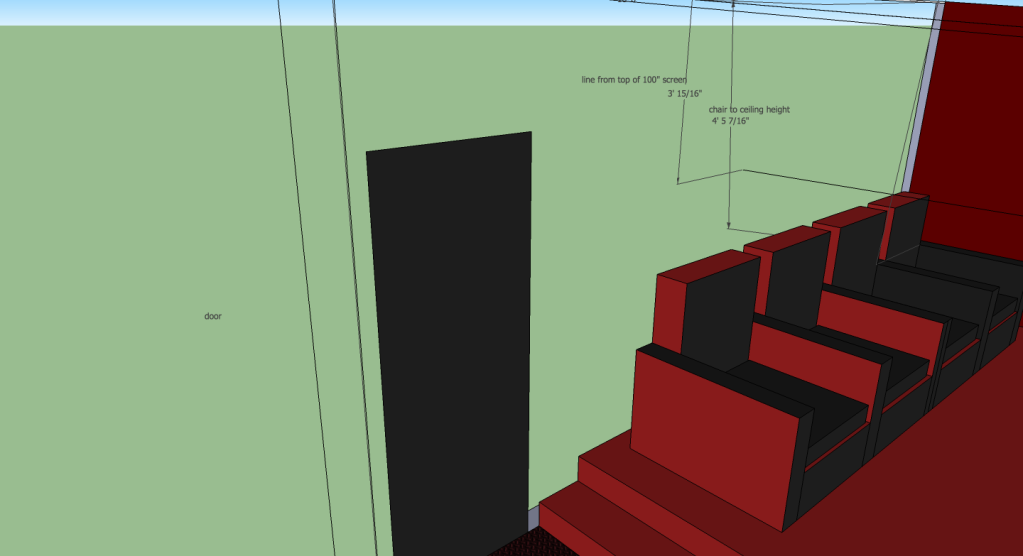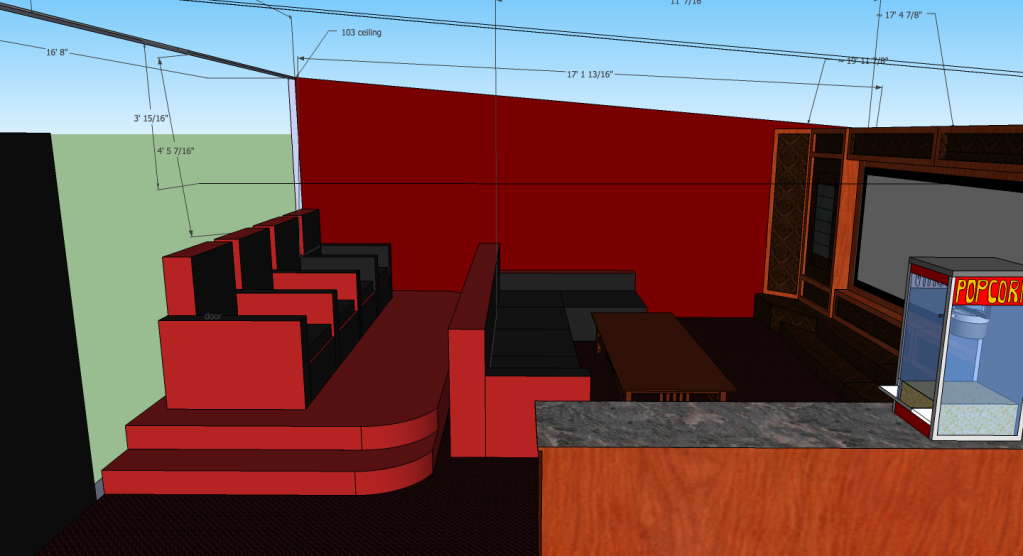 link to the build thread
http://www.avsforum.com/avs-vb/showthread.php?t=1287888
and a butload of pics