Thanks Andreas! I'm still hoping to get over to your place asap to see your new PJ - I bet it is awesome!
Dylan - thanks for the nudge on the carpet. We did some preliminary shopping this past weekend, but I don't think we found "the one" yet. Anyway, here's where we're at with that...
Carpet
Ok now is the time when you guys can begin to tell me that I'm crazy.
Here's what I have for the room so far:
Ceiling:
Black Rosco paint (everyone knows what black looks like, so no pic of that)
Walls:
Benjamin Moore Dior Gray:

Panels:
They will be large (2' x 5.5' and there will be 5 on each side wall). The fabric is GOM Anchorage Graphite:
So as you can imagine, we have black ceiling (and screen wall), medium gray walls, and dark gray panels. This makes for a very neutral color scheme...meaning we want a statement carpet. We also are sure that we want something with a pattern. So initially I was thinking red, but then at the carpet stores we visited, nearly all the reds were accented with yellow/gold patterns. I'd really like to find a red carpet with a silver/gray pattern in it, but that hasn't come our way yet. For example, I really like the carpet Mark Labelle and a few others have used, but the pattern is too yellow for my room (sorry I blatantly stole your pic Mark!):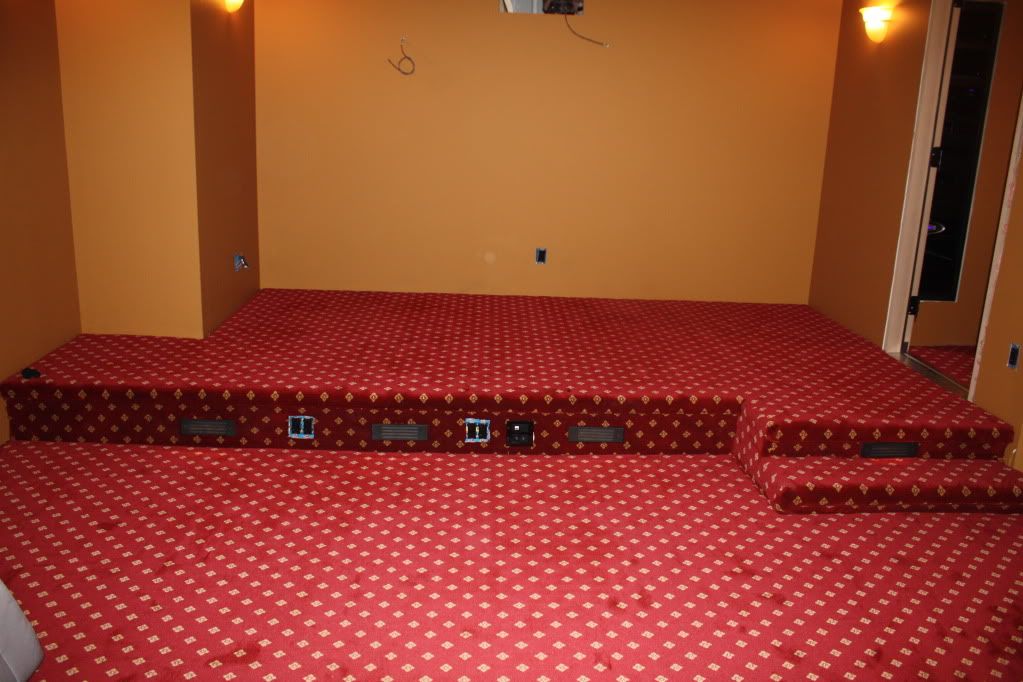 As far as red goes, this is the front-runner for now, although I don't think it will win in the end. It is Stanton Napa in Cabernet and the pattern is still too yellow:
Here is a pic of the pattern in a room but in a different color: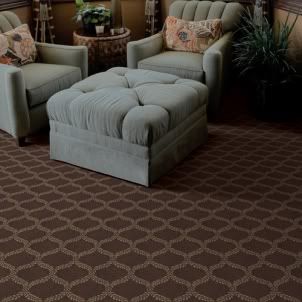 Since the reds weren't working, we decided to look at some other statement type carpets. And I don't know anything that says "statement" like...
ANIMAL PRINT!
First, I really like what Brad did with a border in his theater. The curved corners wouldn't work in my room, but you get the idea...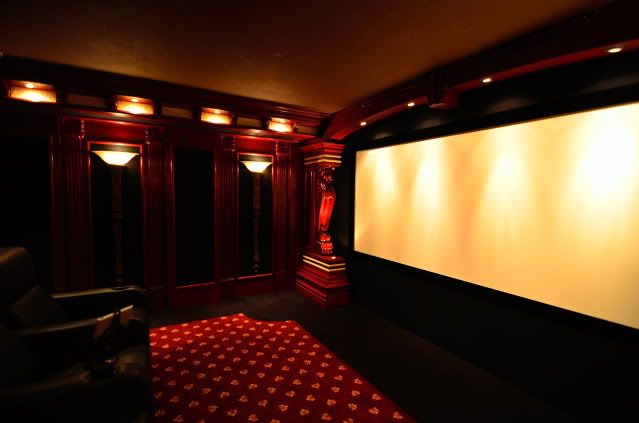 Now, remove the red carpet in the middle and insert...
Stanton Quagga: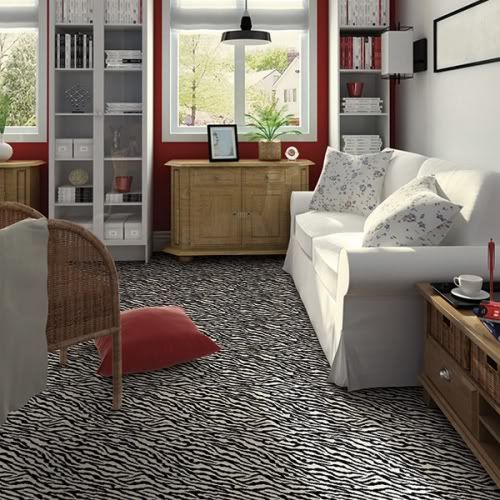 Or maybe
Stanton Exotic: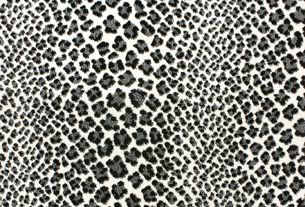 Finally,
Stanton Panterra.
I think this is my favorite because it mixes the two above and might hide a stain a touch better:
Pattern in room in another color - has sort of a suede-ish look: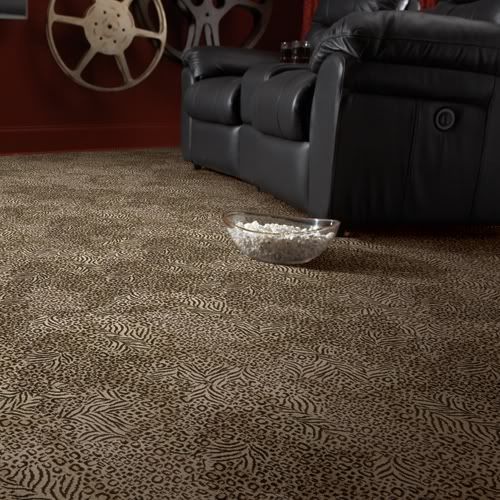 Obviously, there are major logistical issues with an even partially white carpet. This is a room where I plan to eat and drink and have fun with friends. Add the potential for kids some day down the road and the white/black carpet seems like a bad idea. But I do really like the looks of the animal print - and I think it would look especially sharp with the black border around the outside of the room.
I should note that these carpets come in different colors, but none that seems to work with my room. There is one that has a gray base with black over it, but 1) it actually looks brown under the lights in my room, and even if that wasn't the case 2) I think it would make my room too much of a cave:
So to sum it up, no decisions yet and still looking for the right carpet. I'm certainly open to suggestions! Thanks!