Ok I have lots to show today.
The last chair has arrived so I now have a full set. All of the trim is in. And carpet is in!
There is still a significant amount of work to do, but this took the room one really big step closer to being finished. The next few things on my punch list are:
- Finish the entry door and add door seals from Ted
- Add black fabric & additional acoustical items around the screen
- Lighted crown moulding
- Acoustical panels
That will take me a while but it should get me most of the way to finished!
On to the pics!!
I added the trim...the carpet guys asked for 3/8" space between the floor and baseboards: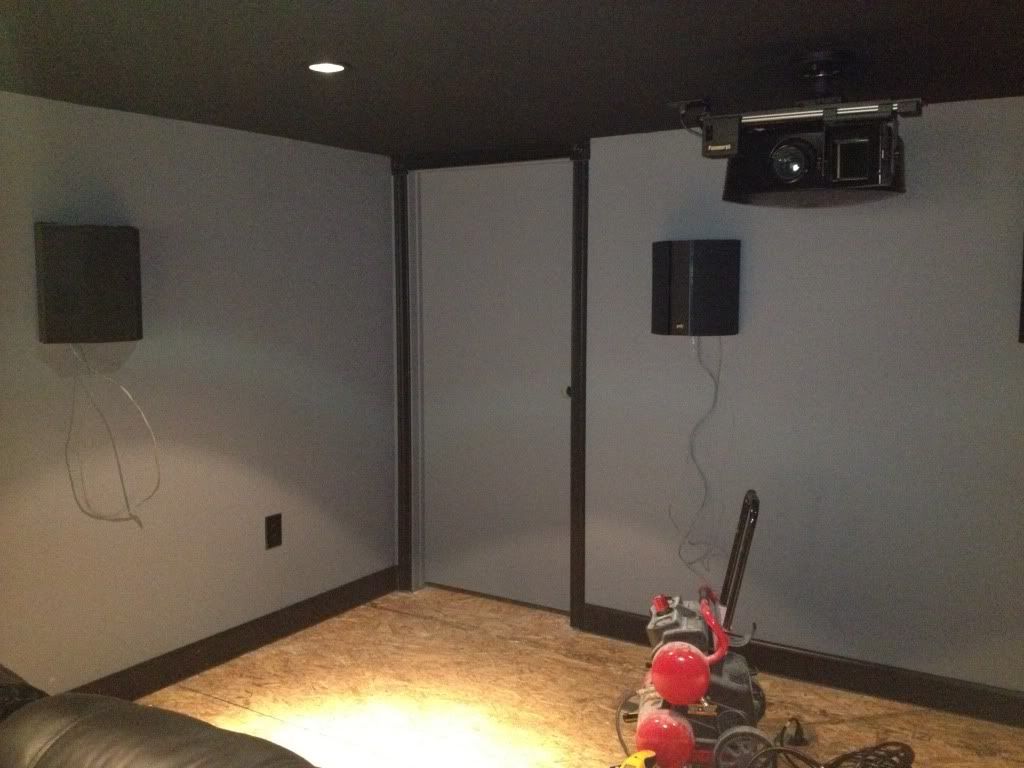 This is a mock up of the angle from the riser to the floor. I was going to use the same angle created by the stairs but it looked too shallow for me. So I used a 45 degree angle as it had been drawn in the plans. Note to self: Dennis knows this stuff much better than me and is almost always right. I ended up moving the start of the slope back about an inch so the moulding wasn't so close to the outlet.
Final shots before carpet: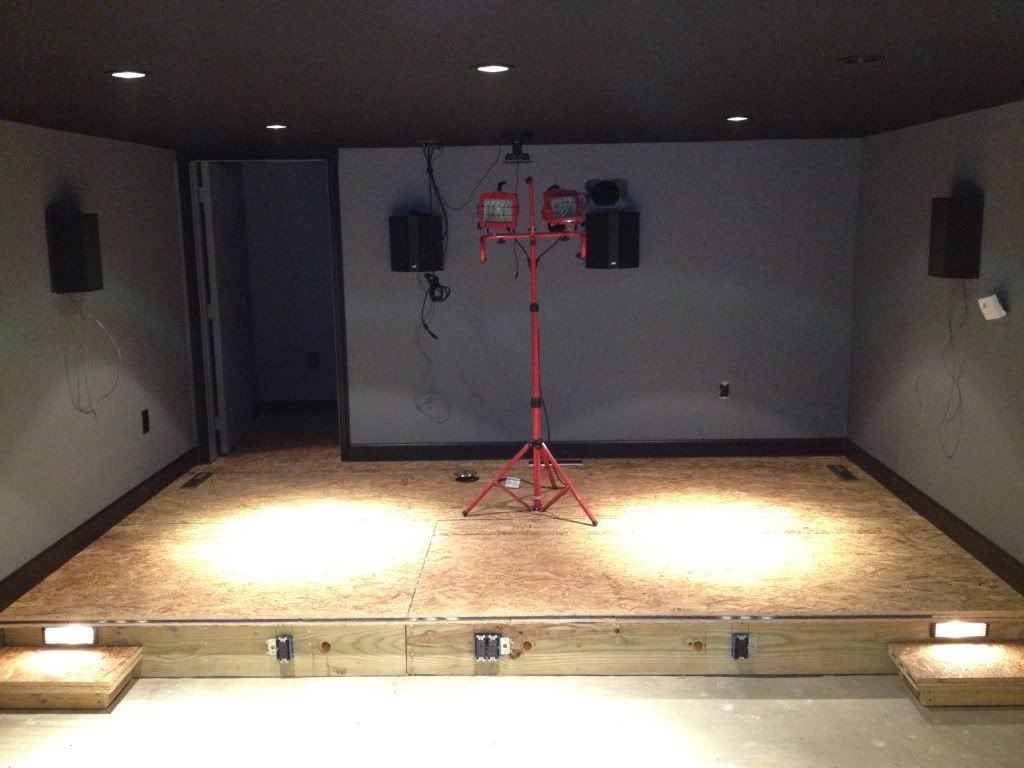 AND THEN...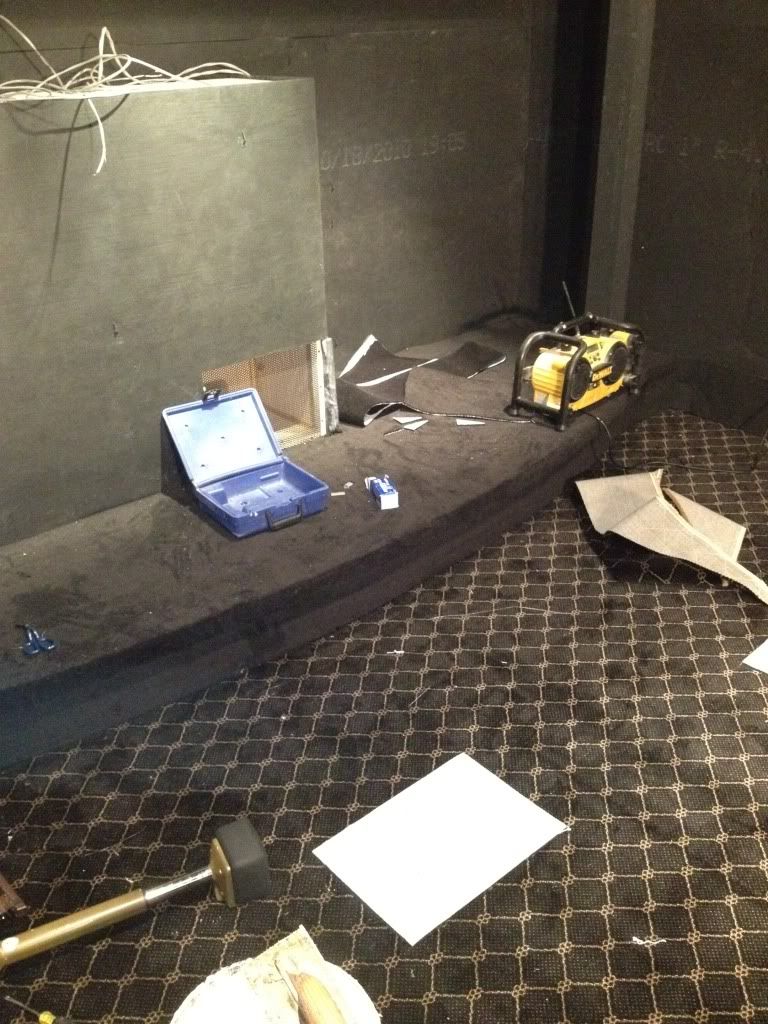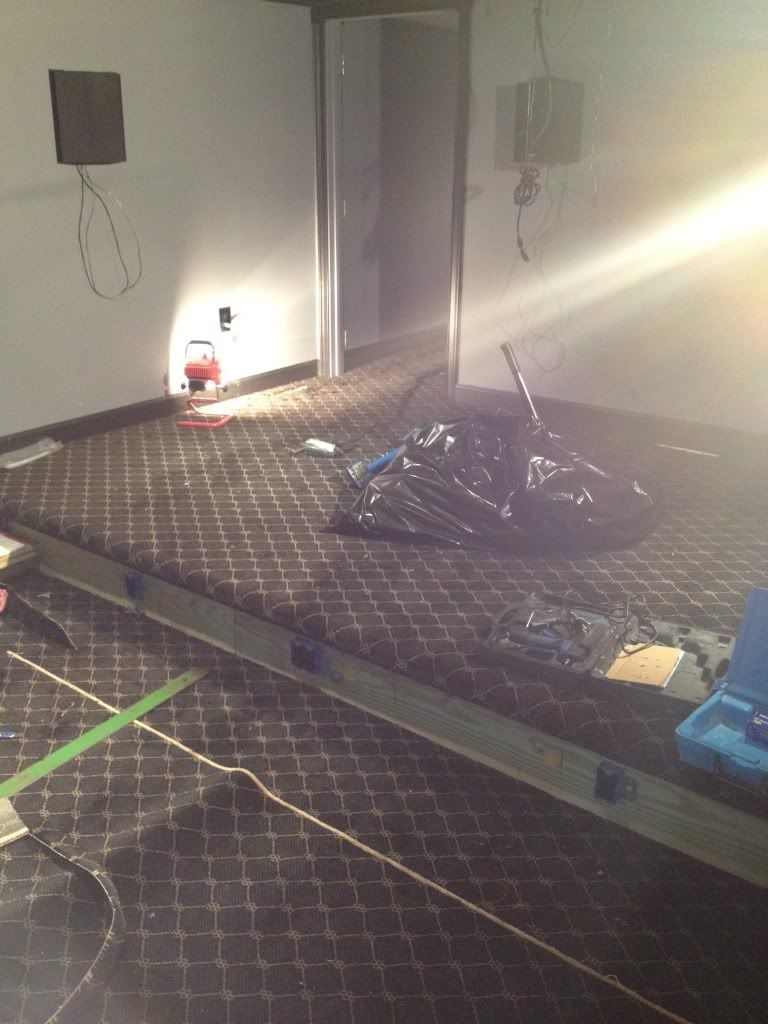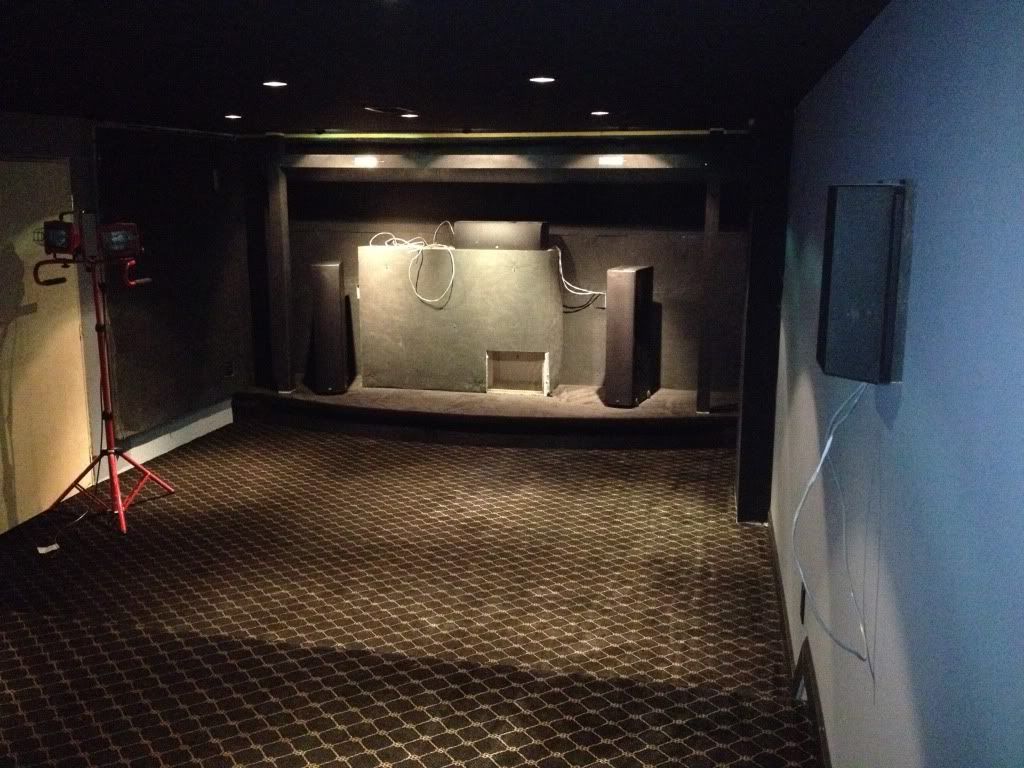 Then I added some seats: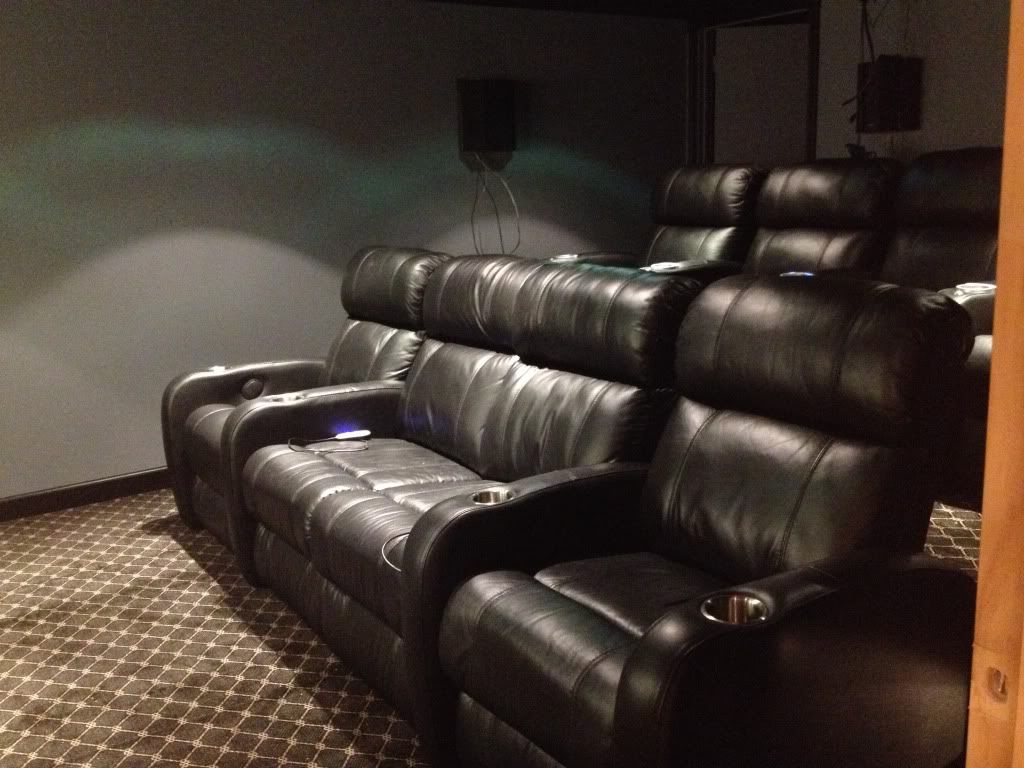 And put the screen back in place...
The stage came out incredibly well - my favorite part for now.
The carpet already needs to be vacuumed tonight because I was carrying so much stuff from my messy work area into the theater. Tonight I will rehang the projector and watch a movie!!