Quote:
Originally Posted by
TMcG
I don't know what your personal style is, let alone the style of your house...but to my eyes you have a very modern looking theater with clean lines and colors. I think you have an opportunity to go with a more modern looking crown molding vs. the traditional styles you picked here. Something like
THIS
style from OVerstock.com has a very simple and clean line similar to your theater's style.
Although expensive, a good resource to look at crown molding profiles from every genre is
www.invitinghome.com
. I really like their
Art Deco crowns
. There is a contemporary crown molding called
Memphis
which you may like with your room.
What do you think of the 4" contemporary crown cove molding
here
as an idea?
Are you also looking at the possibility of creating a cove with the crown to illuminate with LEDs? If you are, you could even look at 8" deep by 3" or 4" high cove moldings which are specifically designed to provide a lit cove while maximizing ceiling headroom.
Thanks TMcG - I really appreciate those links. I am a total novice when it comes to crown/trim in general and I was just flipping through the interwebs looking for what I could find. You're very much correct that I'm going for a more contemporary/modern look and I like what you suggested at overstock.com. I will flip through there and see what else looks good.
With some quick measurements last night, I can see that the 2-tiered approach is not an option. So I'll be going with a single molding dropped 2-3" from the ceiling with rope light/LED lighting.
Thanks again - if anyone has more suggestions or places to look I really appreciate them!
In other news, I have made a little progress on the HT. Here are the door seals installed (except the door bottom - waiting for the carpet guys). They made a huge difference. (And yes, sorry - the area around the door is a mess!)
I also have this annoying support column on the right side of the theater. Dennis came up with some cool "wings" around the screen to hide it. You can see the column on the right in this pic:
So the first order of business was to build a support for the acoustic treatment. I painted with the cheapest flat black paint I could find. $8/per gallon for Glidden somethingorother
It does the trick for behind black panels - Although I recently saw a suggestion from BIG that I agree with...get an eggshell finish or something like that - flat black on lumber has a tendency to rub off on your hands etc. Anyway, support: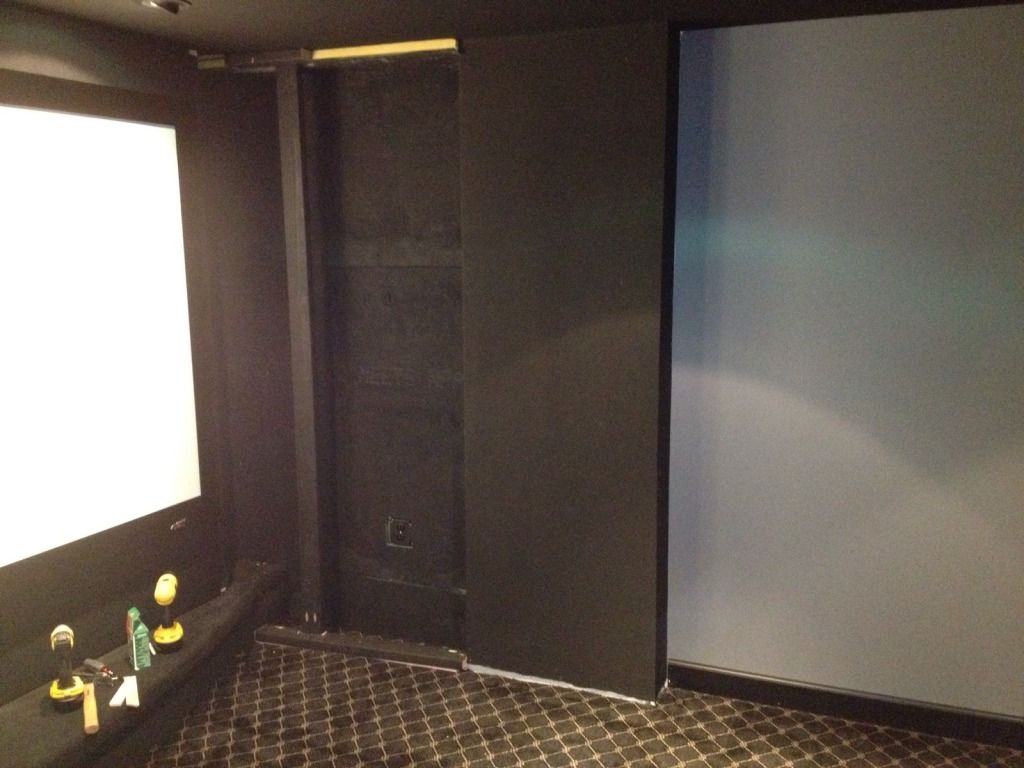 Then add the acoustic treatment: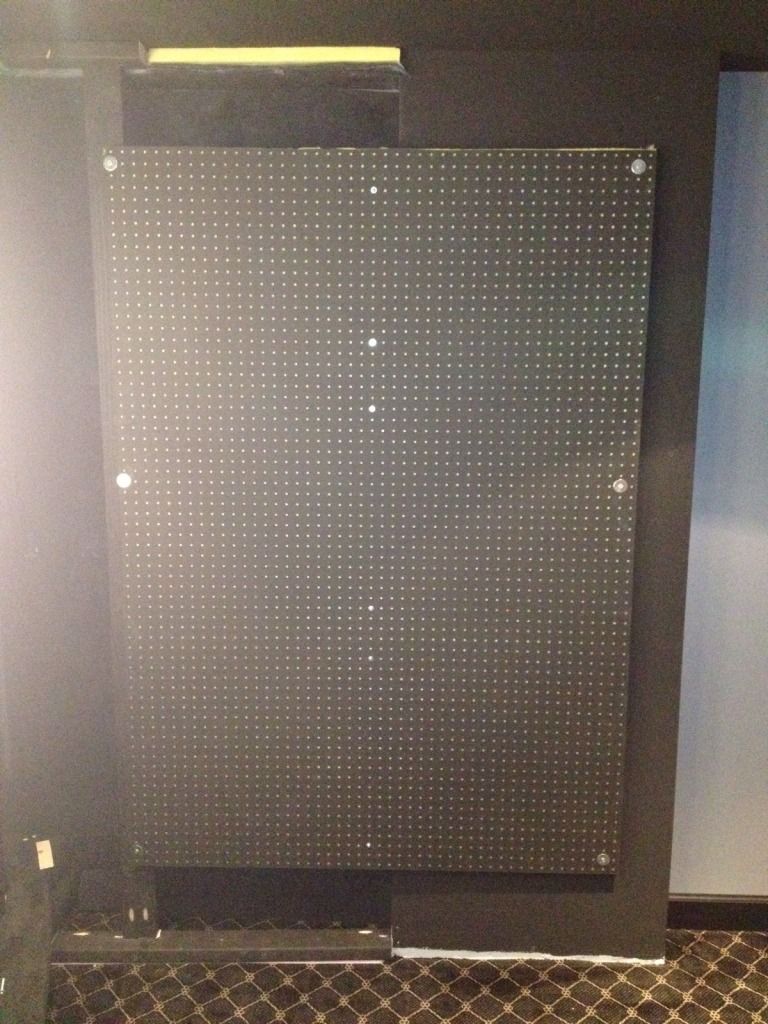 And then cover with a FR701 black panel. They're angled slightly inward - I really like the look Dennis came up with. I still have to make the little connector panel between the screen and this panel and then this panel and the side wall. But you get the idea: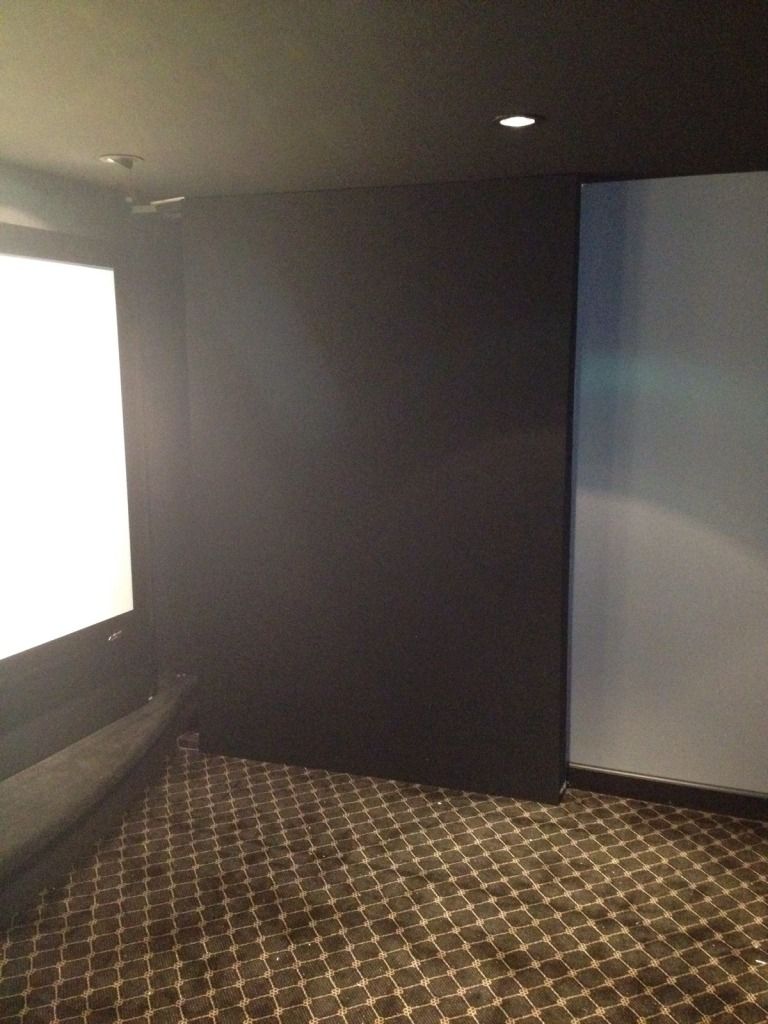 That's all for now - hopefully more progress tonight...but I'm watching a movie tonight too...progress definitely slows when the space is functional...but it's 1) a ton of fun and 2) a real sense of accomplishment when watching a movie in there!