Thanks for the comments :-)
As far as the 3 inch panels sucking up too many frequencies on the side walls, that will be a nonissue. I WANT the panels to suck up as many frequencies as possible, the issue I would run into is if I placed too many acoustical panels on the sidewalls which will over dampen the room, not because of the thickness of the panels though...
I am running a 4000 amp with my subs, I also have a 1124 feedback destroyer in line as well. I have run REW a few times, actually a lot of times, so I have an idea of where my bad points are. Room treatment will be a big thing right now because I have a huge dip and peak at my rear seats, yes I can EQ the peak out but it will hurt the front rows performance. For ha ha's, I'm going to take a bunch of that fiberglass I bought and put it in the back of the room and see if that helps with the low-frequency peaks/dips and just go from there.
Here is what I picked up for $37, $30 of that was spent on gas...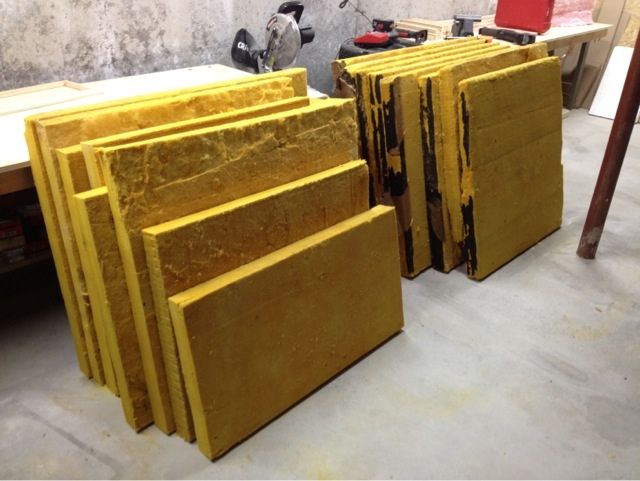 It's 3" thick and I believe it had a density of 6pcf.