The Guide is being updated for XBMC 12 "Frodo" so most of the content has been deleted, starting fresh :)
- Alex (GreenEyez), 29.01.2013
Custom Installation Service / Live Tech Support.
For donatoions of 40$, i offer custom XBMC + Windows 7 installs (everything in this guide) or live tech support via a remote desktop client (TeamViewer) over the internet. You can email me on my personal email adress for more info or so that we can schedule an appointment:
Since updating and offering troubleshooting support for this guide takes up time, if you find this guide & the support provided useful & want to help out the author, any donations are very welcomed :


In collaboration with www.assassinhtpc.com/
The best turn-key custom built HTPCs around
INDEX
I. Introduction
II. The Frontend - XBMC
 XBMC -> Preparing your file/folder structure for XBMC 
IV. Plex: Streaming your Movies / TV Shows library to your iOS/Android tablet/smartphone
Supported Video and Audio formats
Supported containers
MKV, Blu Ray Folder Structure / Blu Ray ISO, M2TS/TS, VOB, MPG, M4V, AVI, ASF, WMV, MP4, MOV, DVD disk
Physical Blu Ray disk playback requires external software like Total Media Theatre or Power DVD
Supported video codecs
H.264, VC-1, MPEG2,Xvid, MPEG-1, MPEG-2, WMV 9
Automatic refresh rate switching (24p/ 25Hz / 29 Hz)
Supported audio codecs (decoding)
Dolby TrueHD, DTS, Dolby Digital (AC3), LPCM, AAC, MP3, FLAC, APE Audio, Vorbis
Audio passthrough (bitstreaming)
DTS-HD Master Audio, Dolby TrueHD , DTS, Dolby Digital, Dolby Digital Plus, LPCM
Photo Formats
JPEG, BMP, PNG, GIF, TIFF
Subtitle Formats
Hardware decoding on the GPU
Windows : DXVA (compatible with Nvidia/Ati/Intel graphic cards)
Linux : VDPAU (compatible with Nvidia graphic cards) / VAAPI for Intel & XBVA/VAAPI for AMD
Interface (skins)
More then 25 beautiful themes, including Aeon MQ3 (shown in pictures below), Xperience1080p and many others.
Addons
Over 100 addons available in the official XBMC repository + 3rd party repositories, including plugins for Netflix, Hulu, Youtube,Apple Trailers,Yahoo Trailers, Facebook, Flickr, Picasa, Grooveshark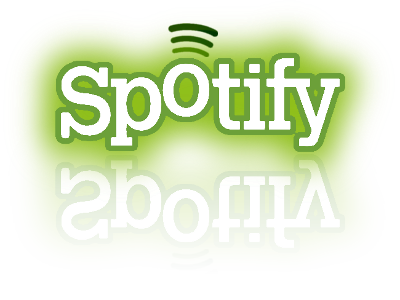 Mobile platform remotes/Web Interfaces
Android remote (Android smarthphones & tablets)
iOS remote (iPhone/iPad/iPod Touch)
Windows Phone 7 remote
3 different web interfaces for controlling XBMC from a browser
Download links for XBMC
XBMC 12 ("Frodo") for Windows : download
Operating Sistem support : Windows 7 / 8 & OpenELEC
Windows 7
You can find and download the official Windows 7 ISO images directly from the MS Store, using these links. These ISO images are perfectly legal since they do not include any type of serial key.
The Windows 7 USB Tool from and use it to create a bootable USB drive ( a 3GB or more USB thumb drive is required) from which you can install Windows 7.

Windows 8
Unfortunately, Microsoft has removed their direct download links from the Windows Store for Windows 8. The only download link they provide is for an evaluation copy of Windows 8 Enterprise , which works for 90 days before the trial expires and cannot be upgraded to a full install with a normal license key. The link for this evaluation copy can be found here download (32bit) or download (64bit)
OpenELEC
Open Embedded Linux Entertainment Center, or OpenELEC for short, is a small Linux distribution built from scratch as a platform to turn your computer into a complete XBMC media center. OpenELEC is designed to make your system boot as fast as possible and the install is so easy that anyone can turn a blank PC into a media machine in less than 15 minutes.
The idea behind OpenELEC is to allow people to user their Home Theatre PC (HTPC) like any other device you might have attached to your TV, like a DVD player or Sky box. Instead of having to manage a full operating system, configure it and install the packages required to turn it into a hybrid media center, OpenELEC is designed to be simple to install, manage and use, making it more like running a set-top box than a full-blown computer.
Key Features
It's completely free
The whole system only takes up 80MB when installed
Minimal hardware requirements
Can easily be installed on a Compact Flash card, SD card or similar
Optimized builds for Atom, ION, etc
Simple configuration
Plug and Play external storage
Open ELEC main web page (and download links) (download)

Hardware support
Nvidia GPUs, ranging from the first ION family to the GT6xx series cards..
Intel CPUs (Core 2 Duo family) & Intel Core i"x" family (Sandybrige & Ivybridge) CPU/GPU combos with or without discrete graphics cards
AMD Fusion (E450/E350 APU) support.
AMD processors with discrete graphics cards
Edited by GreenEyez - 1/30/13 at 2:41am