Well, moving sloooooowly now that spring is here. Damn, golf keeps on getting in the way. :
Just wanted to check with everyone here to make sure what I am doing is efficient and correct. The instructions that came with the clips from The Sound Proofing Company didn't really cover my instal situation, although I think it is OK.
I left a 1 inch gap between the beam and wall frame, and a few inches between the walls themselves.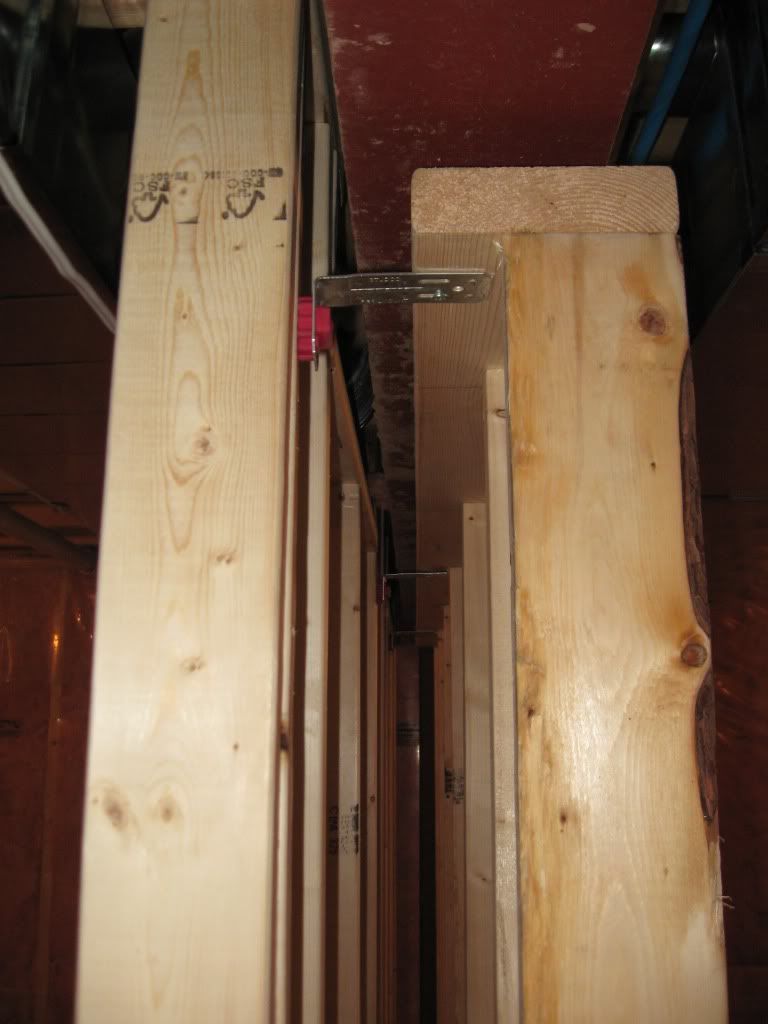 Not sure how I will handle the lally columns, but I'm sure I can work around it.