Welcome to my dedicated theater room, with 6.1 surround and a 63" 1080P plasma. I designed and built everything myself, 100% working man's little corner of heaven. Used primarly for music (75/25%) Thanks for looking, Comments certainly welcomed. *
System/decor updates from page 2 onwards
*
Gear and accessories as follows: Marantz AV7005 pre-pro, 2 x Emotiva XPA-1 monoblocks for mains, Rotel RMB-1095 5 channel amp for center and surrounds, Swan F2.2+ mains, Swan 2.3C+ center, Swan R3 surrounds and C3 rear surround , SVS PB-12 Ultra/2 sub, Sony 560 Blu-Ray player, Sony SCD-XA5400ES SACD, Buttkicker 300, Professionaly calibrated Samsung 63B550 63" plasma, Lovan rack, Harmony One, decent DH Labs/Better Cables and Swans interconnects, 4 dedicated circuits with quality outlets (sorry, no snake oil $1,000 AC cables). 3 zone RF lighting control.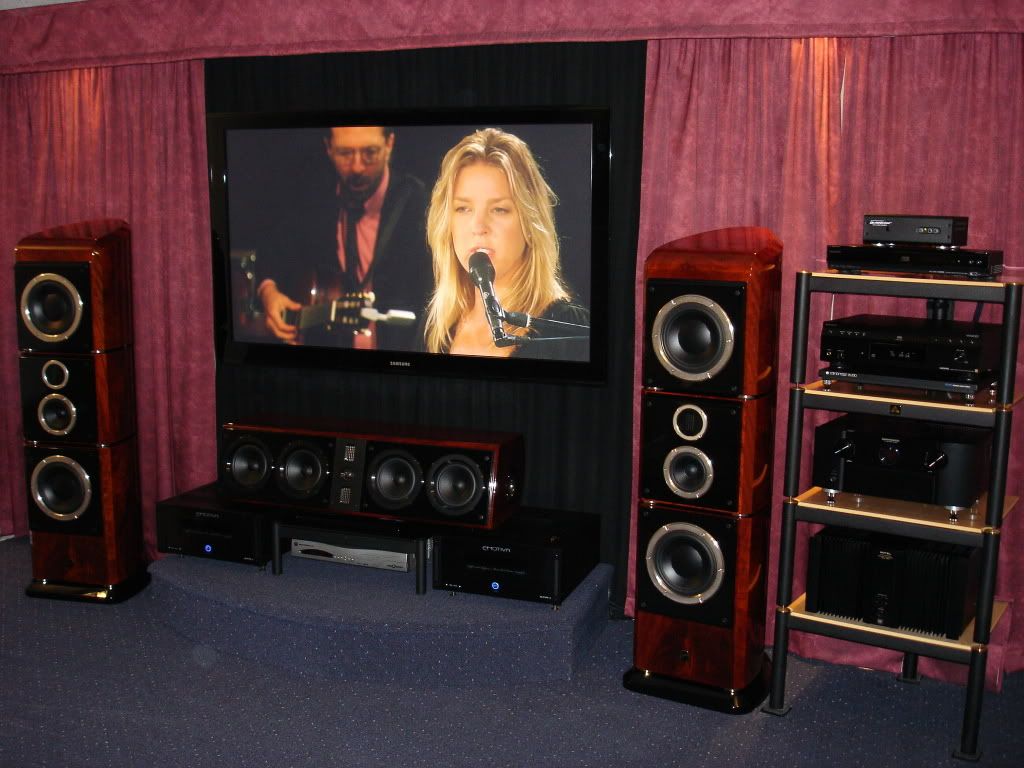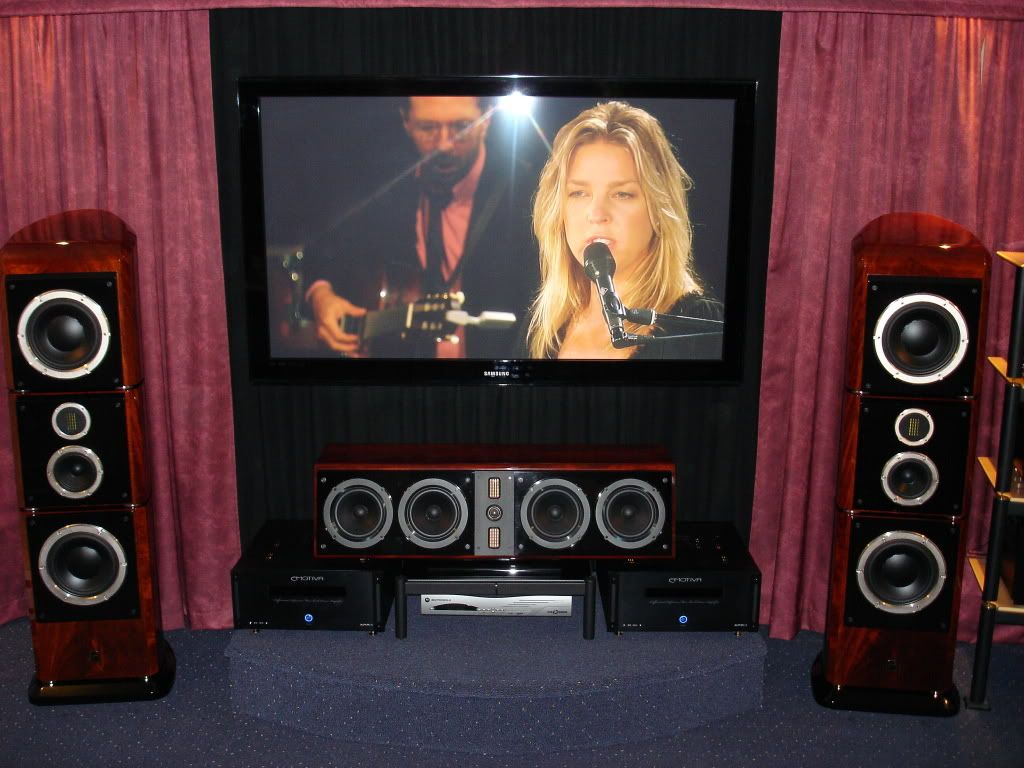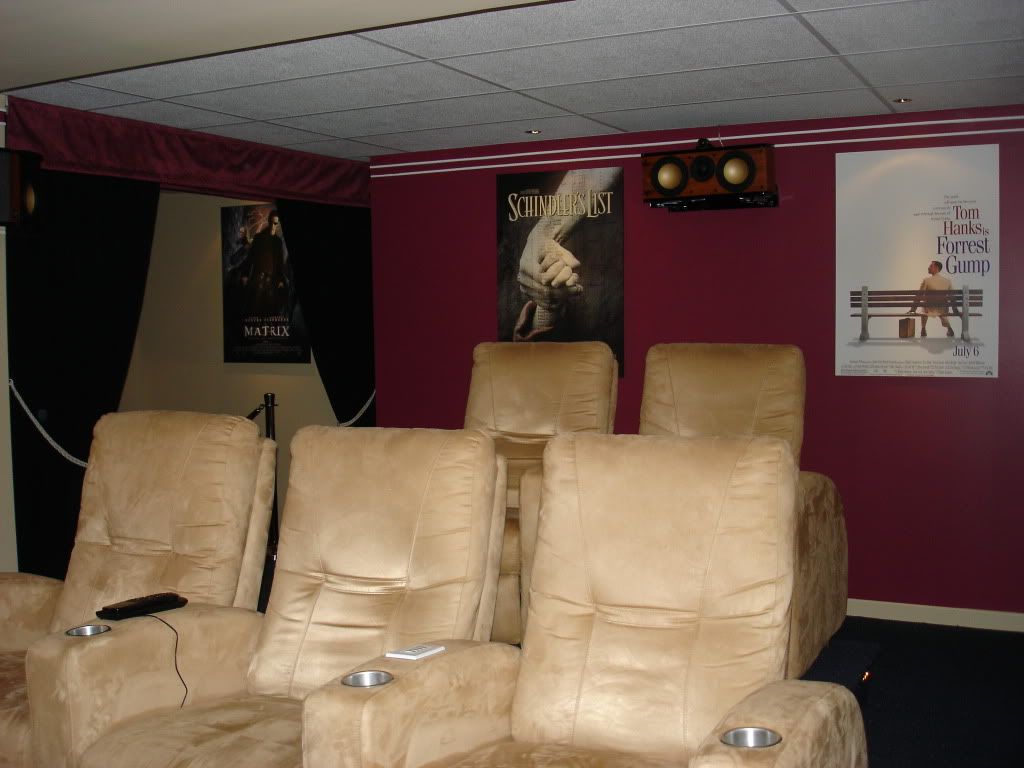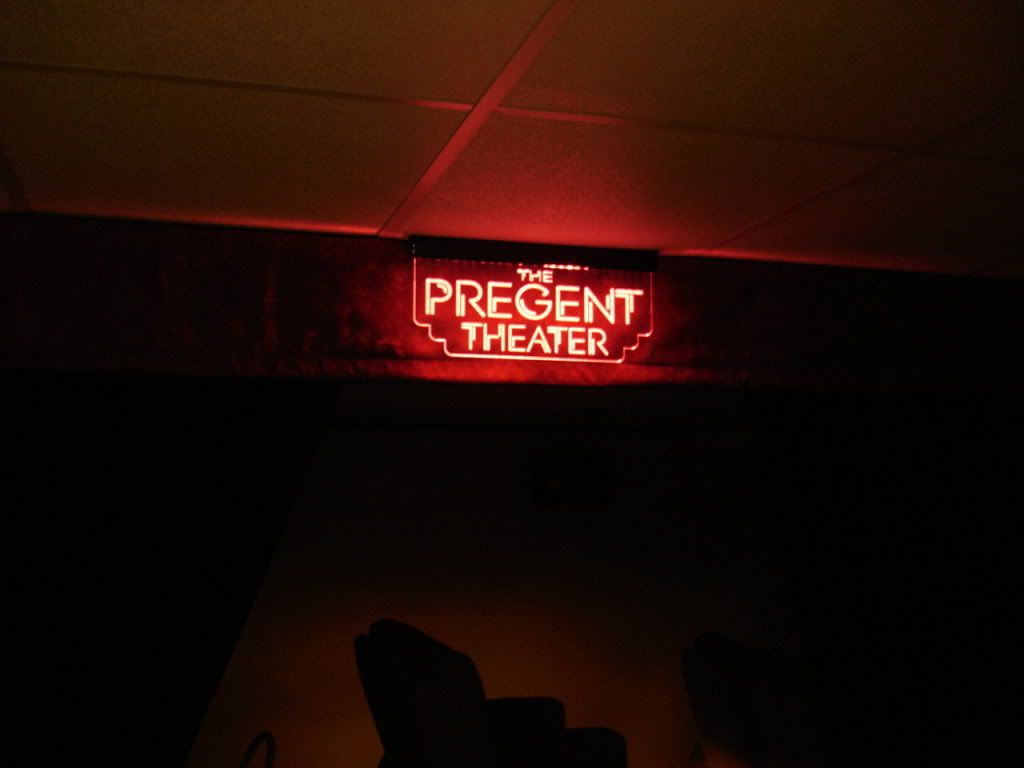 The Emotiva monoblocks each drive one main.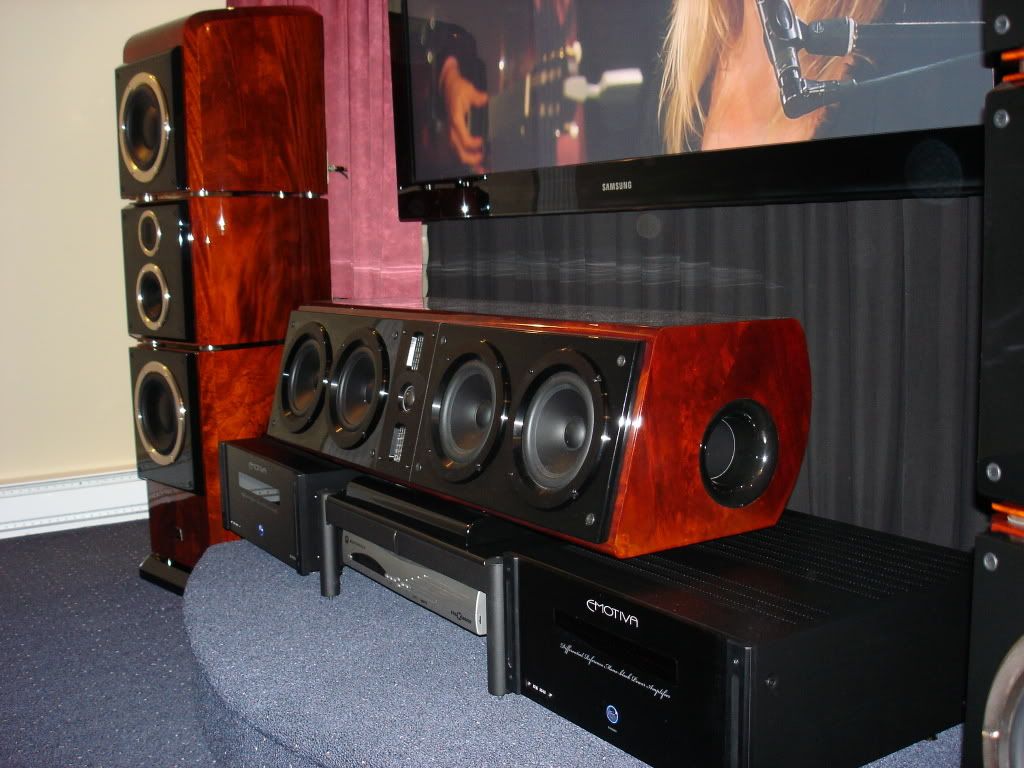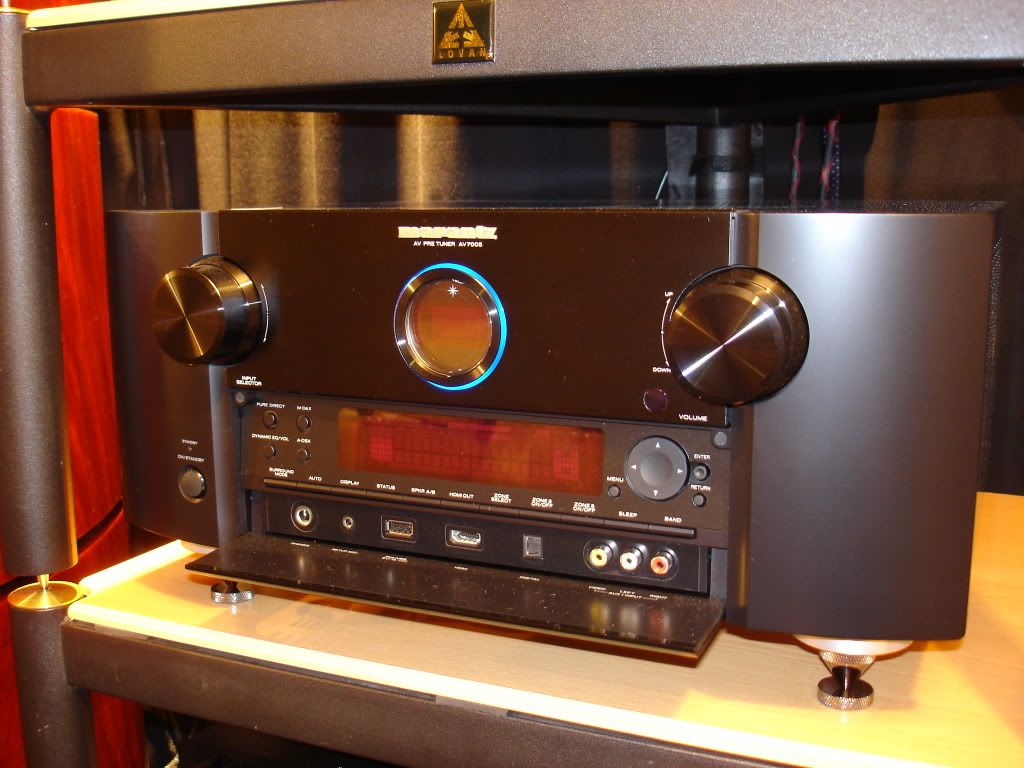 Sony XA5400ES resting on an isolation base.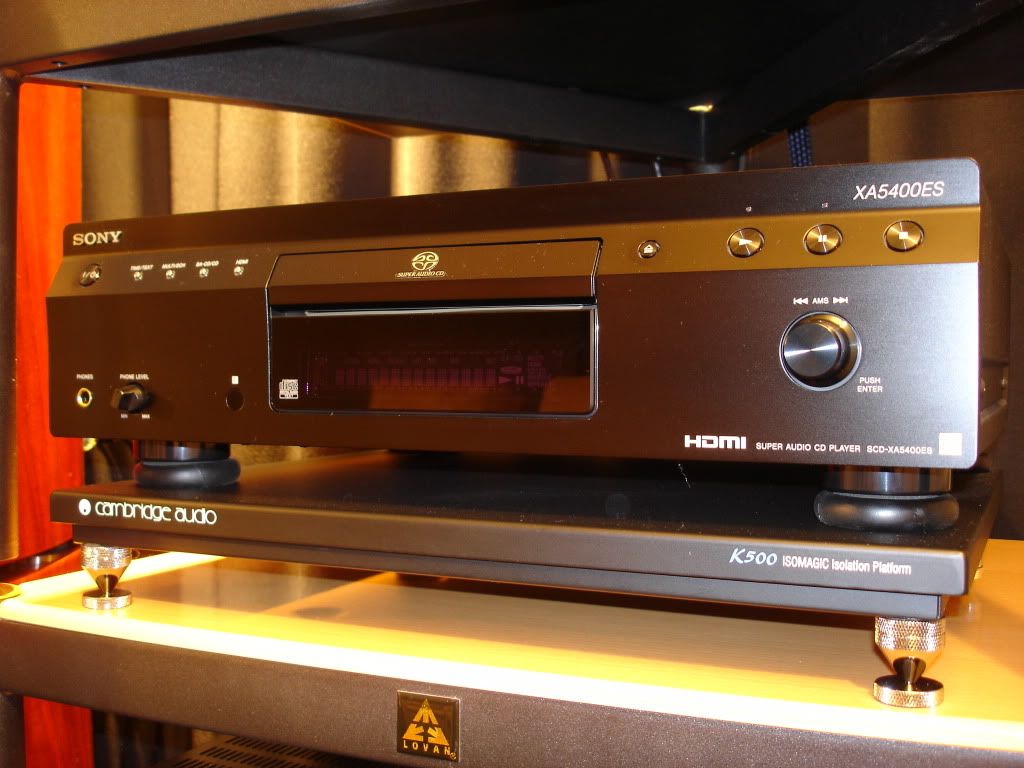 Basic door was given an old art deco style theater design. Columns with dimmable sconces were installed on both sides.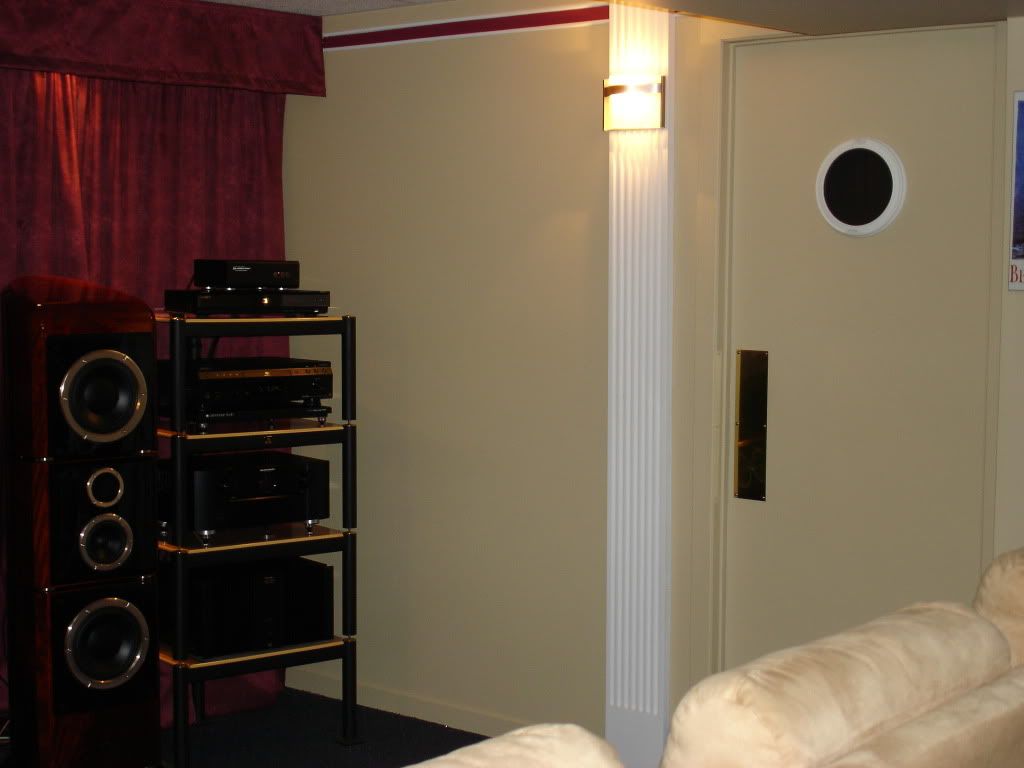 Backstage, behind the front wall curtains, I left room to route my connections. Cables have been channeled since this picture was taken. I installed three dedicated 15A outlets for the various components + another dedicated outlet for lighting. At the end of the wall, the SVS serial killer.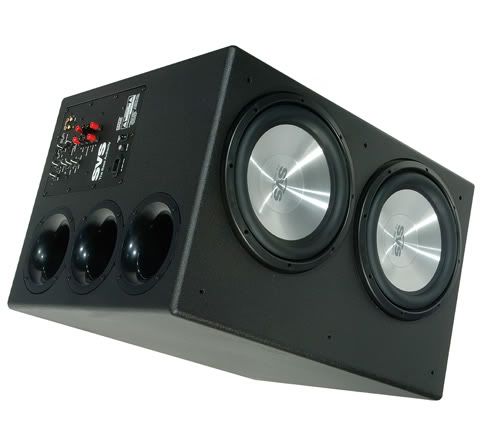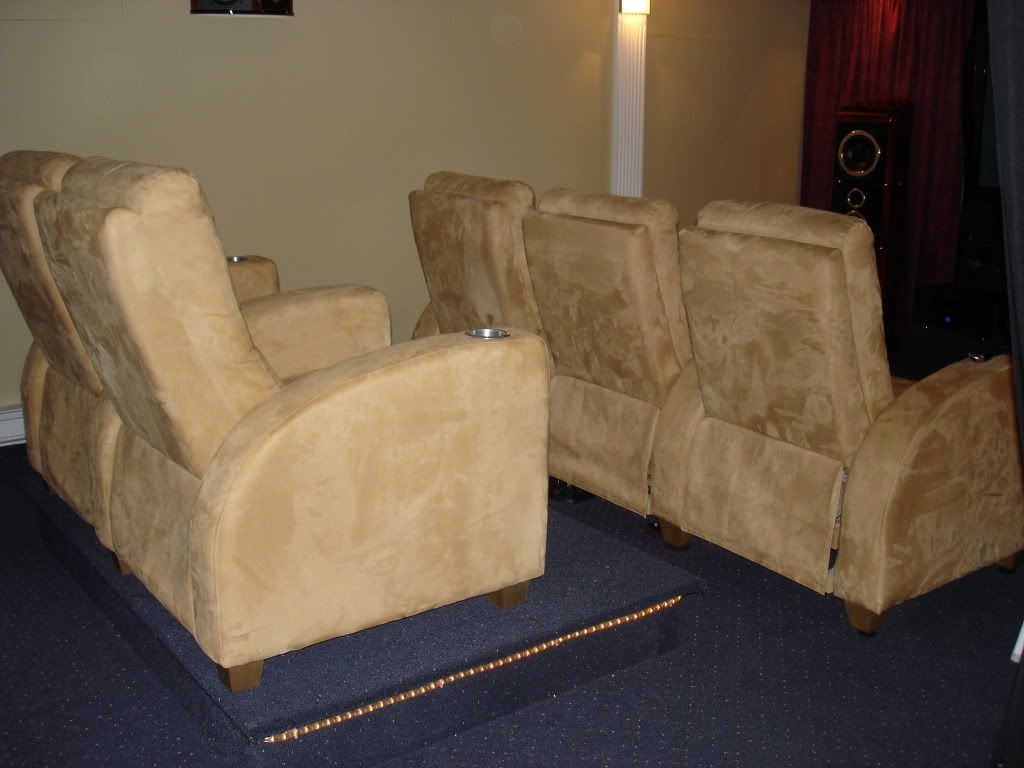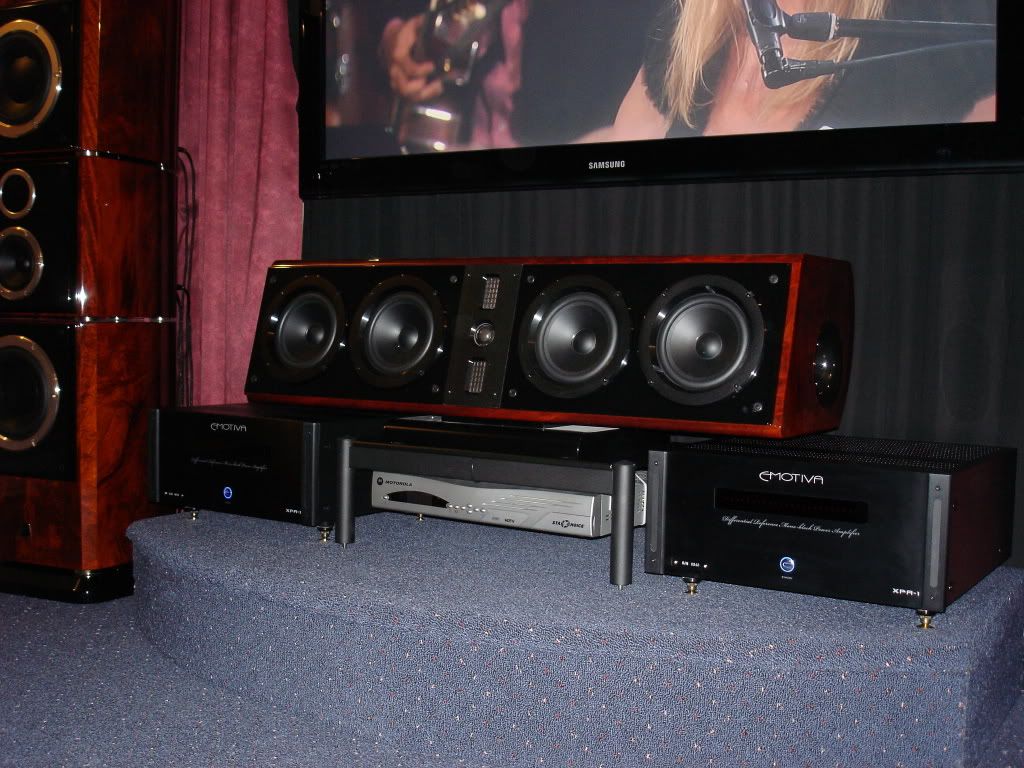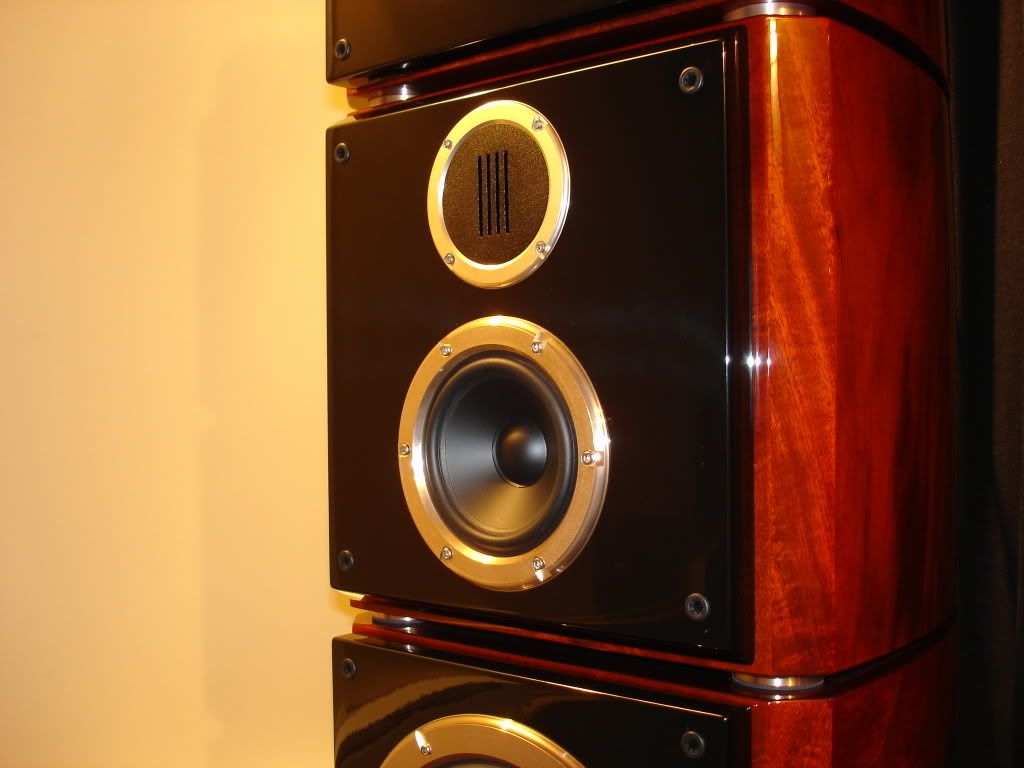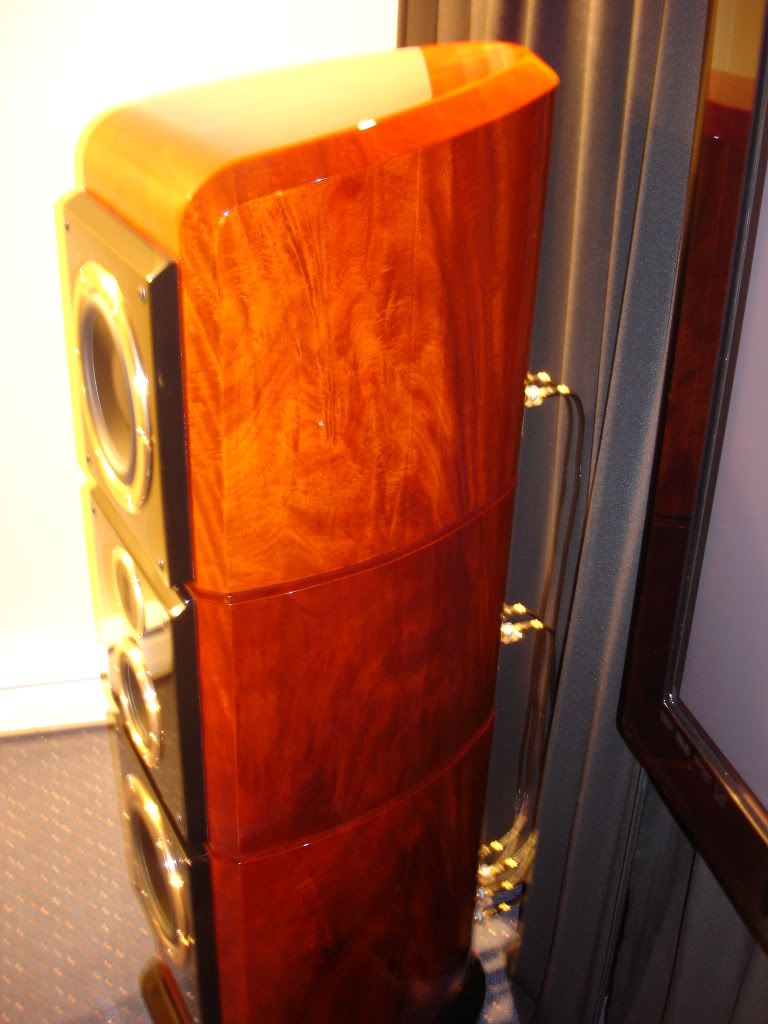 My original C3 front center speaker now serves as rear center surround.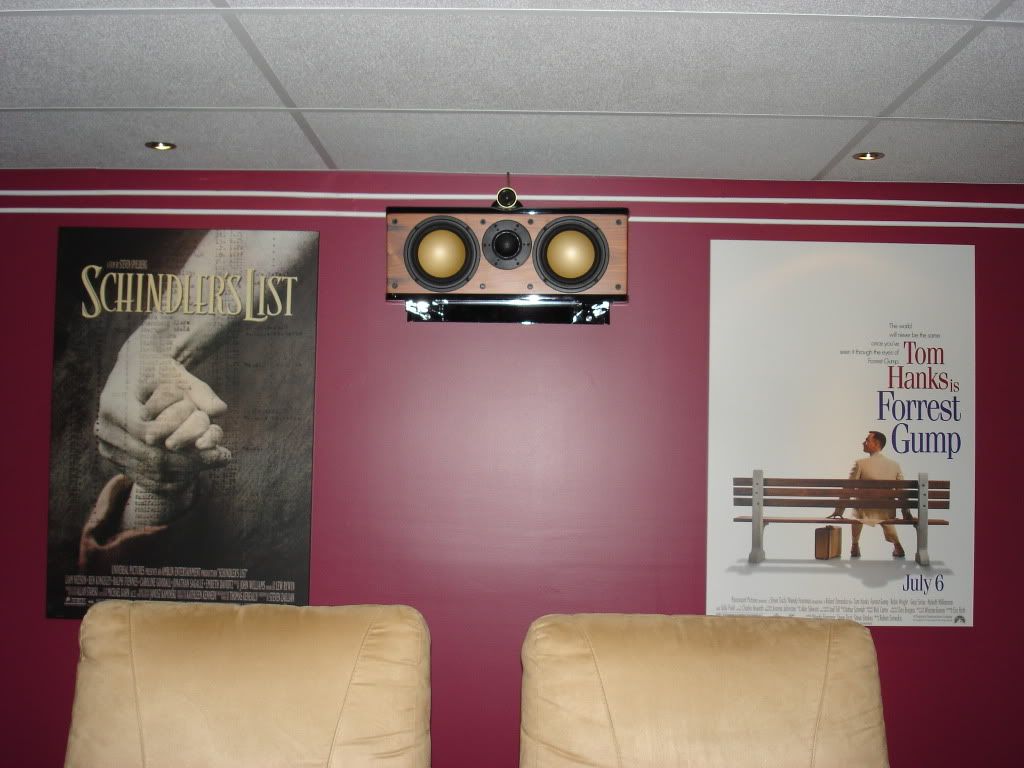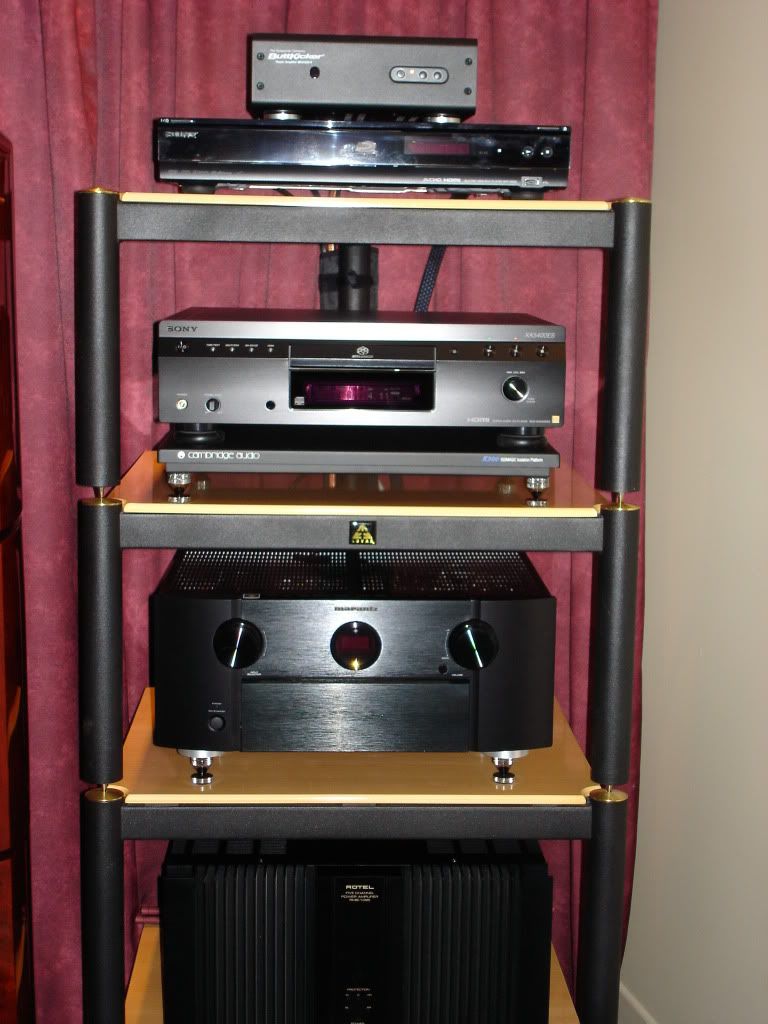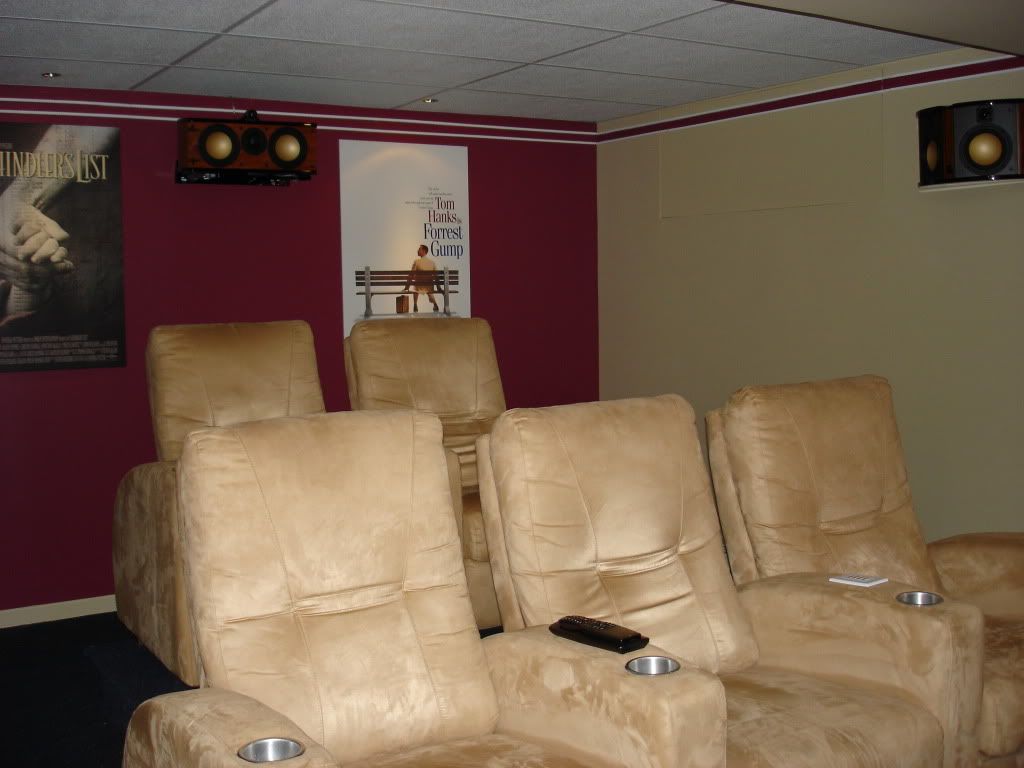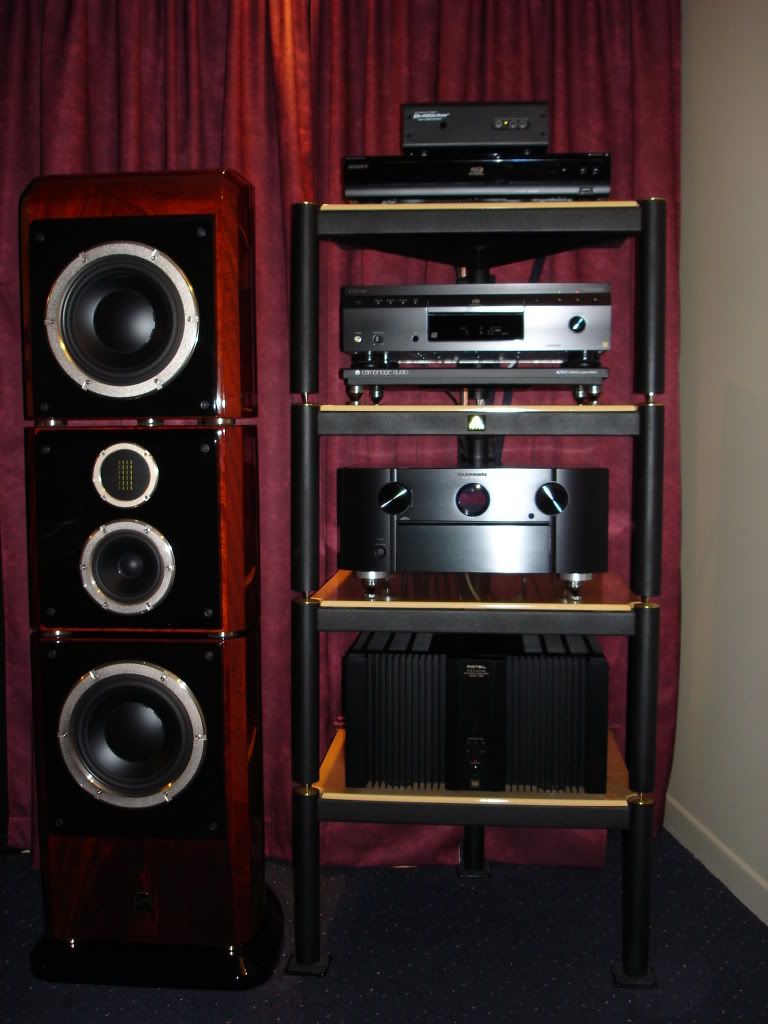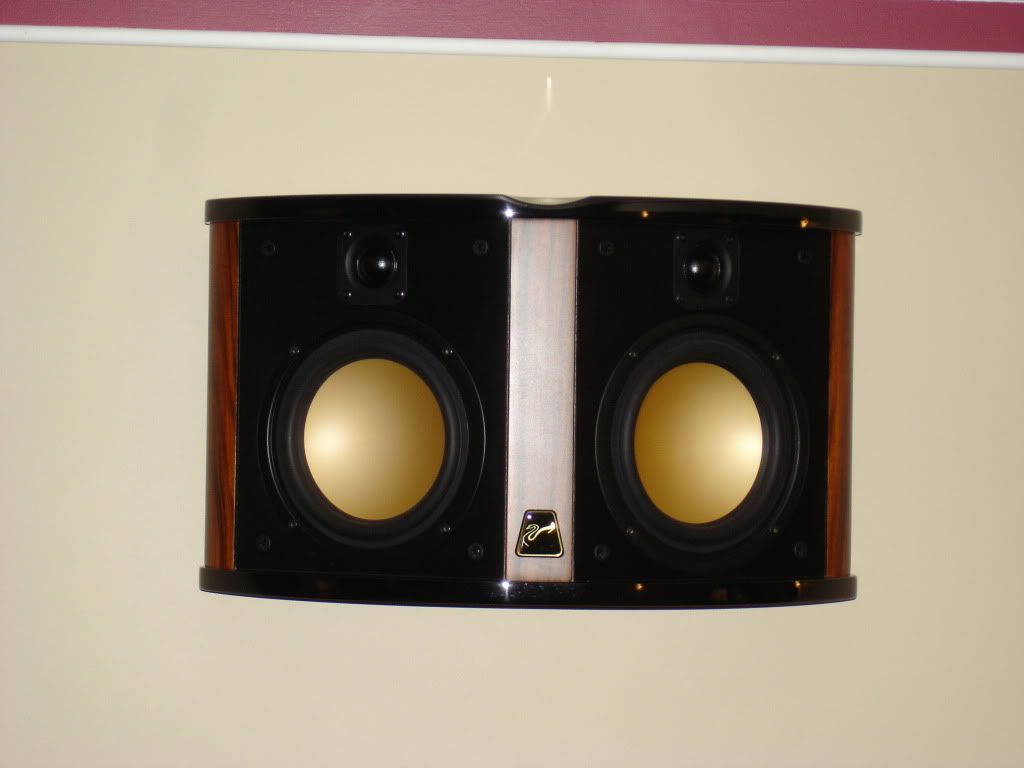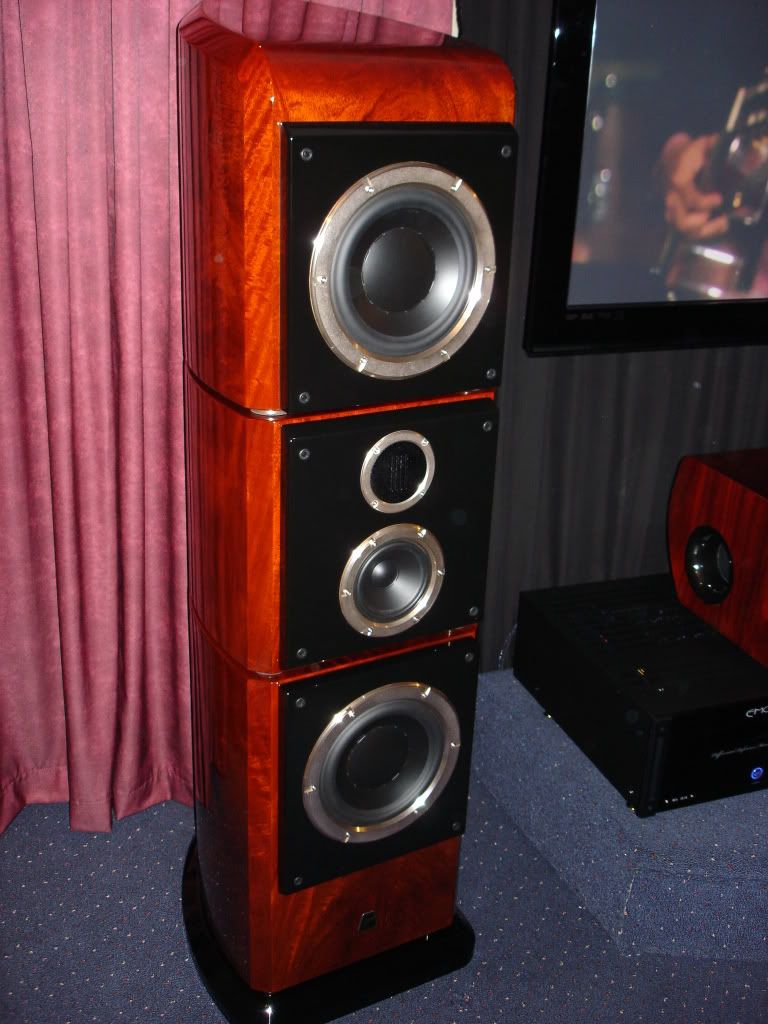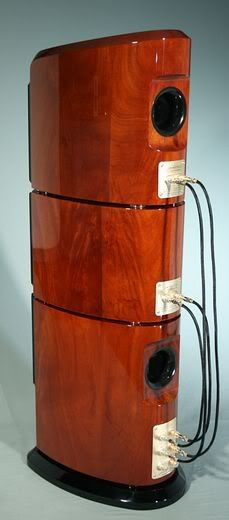 X10 three zone lighting control. The front zone sconce/curtain lights are dimmable, the second zone controls the LED tube on the riser and the theater sign. The third zone controls the rear poster and staircase lights.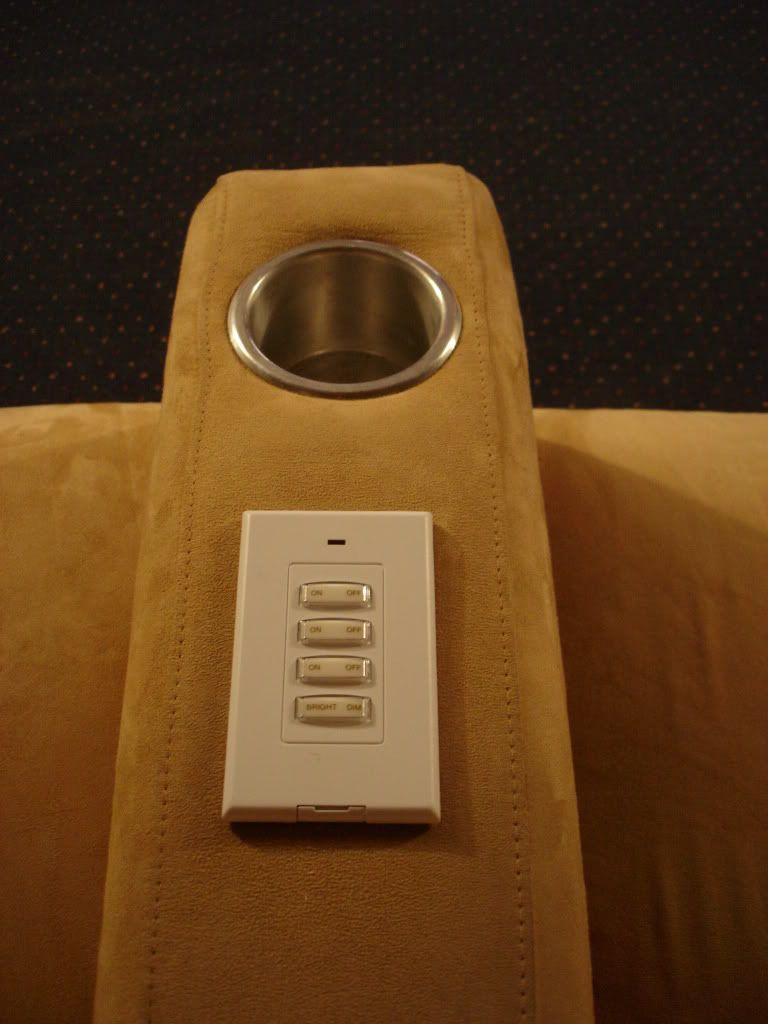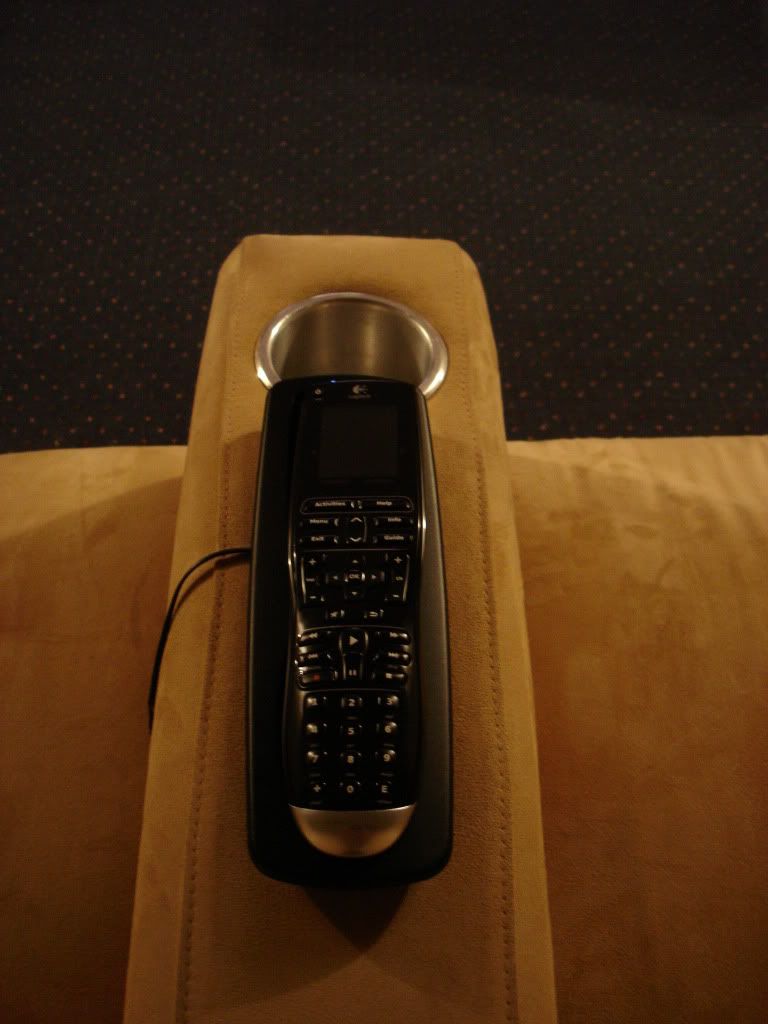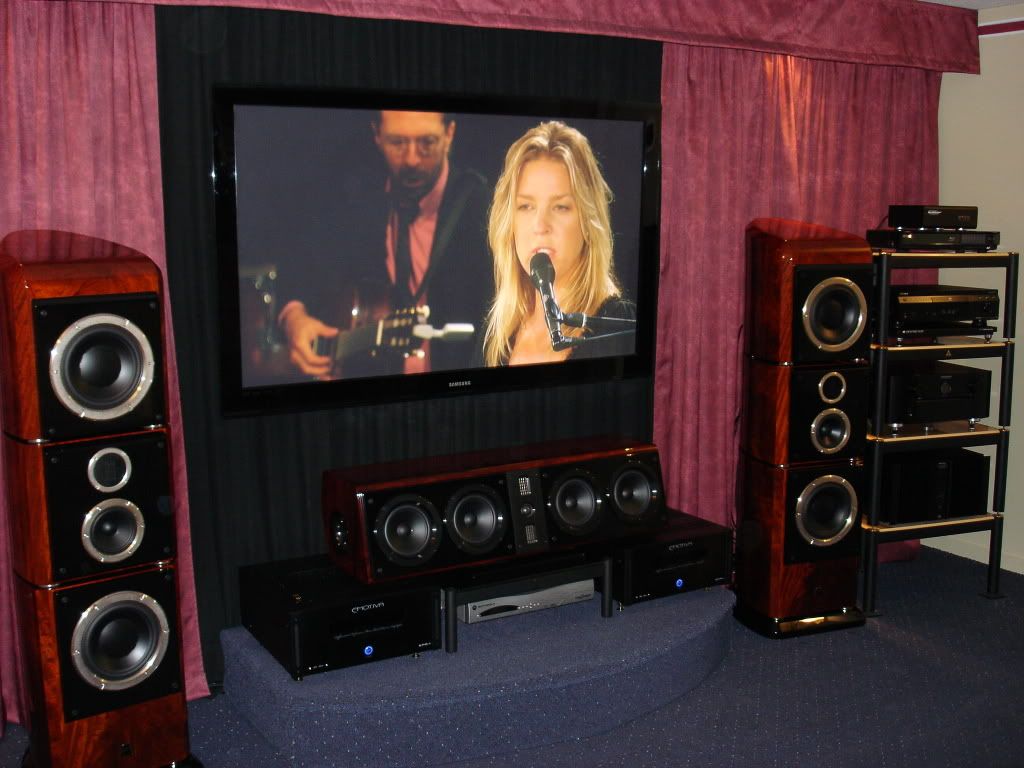 A special thanks goes out to Chris from Cleveland Plasma. Great service from a true professional.