Today my friend stopped by with a delivery of materials
. He had to pass by my house on his way home from his cottage, so he offered to pick up the materials for my dead vents and HVAC boots. I really lucked out. One of the sheets of 3/4" MDF had a crack in the edge, so they gave him 50% off. With each sheet being $30, that was a great deal (especially since it won't impact the material I need from that sheet).
I really didn't have time (or help) to start cutting the dead vents, but I really had the itch (pun intended
) to get some work done in the theater tonight. I decide to start insulating some of the exterior walls. I didn't get a lot done, but it went really quickly, so I was pretty happy. A couple of the spaces were a bit narrower due to a double stud, so I didn't do those yet. I also haven't stapled the bottom of the insulation yet because I wanted to ensure that that each piece was cut to the correct length. I will go back and finish that later.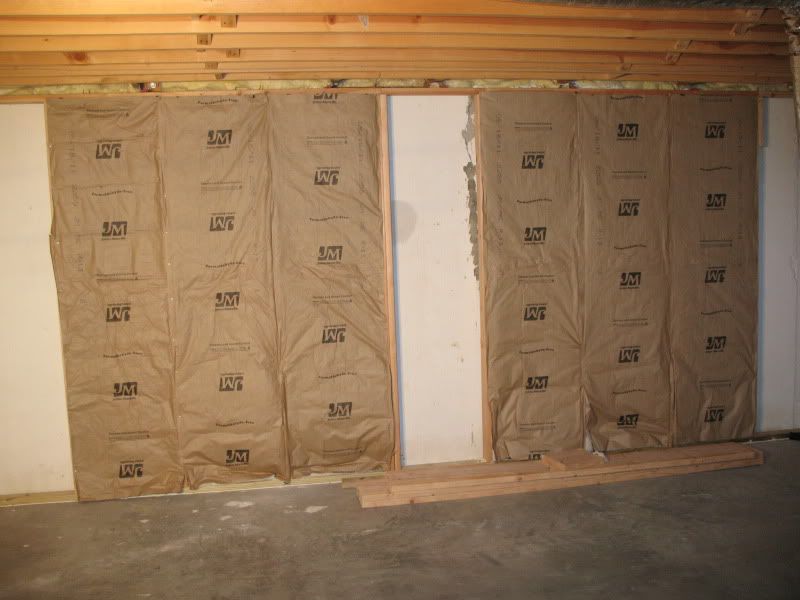 Obviously no noticeable difference yet, but it feels good to make some progress. It will probably only take a couple of hours to finish insulating the walls. Tomorrow is my son's birthday, so there will be a break in the action for at least one day.