is it possiable to watch TV,record a differnt channel than watching and have PIP (picture in picture) all simulantiously?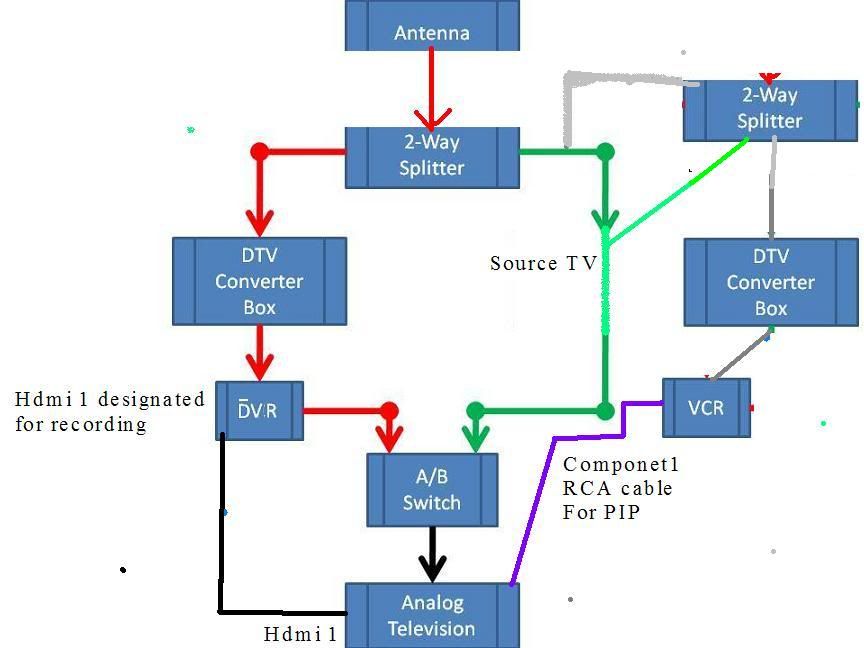 TV is digital, Samsung PN58c500 HDMI 1 DVR requires a analog to digital converter box.(I'm using free
antena).
I'm thinking the 2nd A/D converter box is'nt required because I believe my TV will only allow a analog signal in PIP.
I was'nt sure which section to post in so posted here.
thanks
STB