Finally posting my small/light duty budget build... (let me warn ya... I love pics
)
I had always thought about making the one L-shaped side of my basement into a lil theater room...
so this started with the donation of a 46" samsung lcd tv... 2 weeks after getting the tv I put it upstairs and it sat and waited till I got the room done...
started out with a concept drawing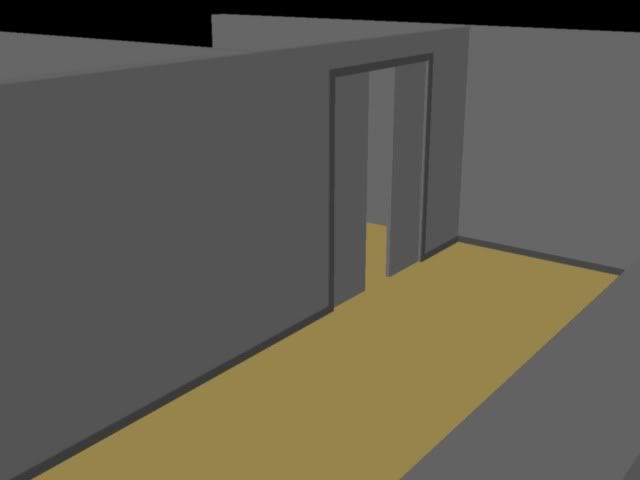 I started with a L-Shaped room that main long part that would be the theater room area is 26'x 10'8" and 7' ceiling height... The end of the
main room part already had 2 single closets that I planned on making into one, leaving the door on the left and making a built in rack on the right...
4.14.10... I started my moving the tv and existing equipment out of the room and putting it away till I was done with the room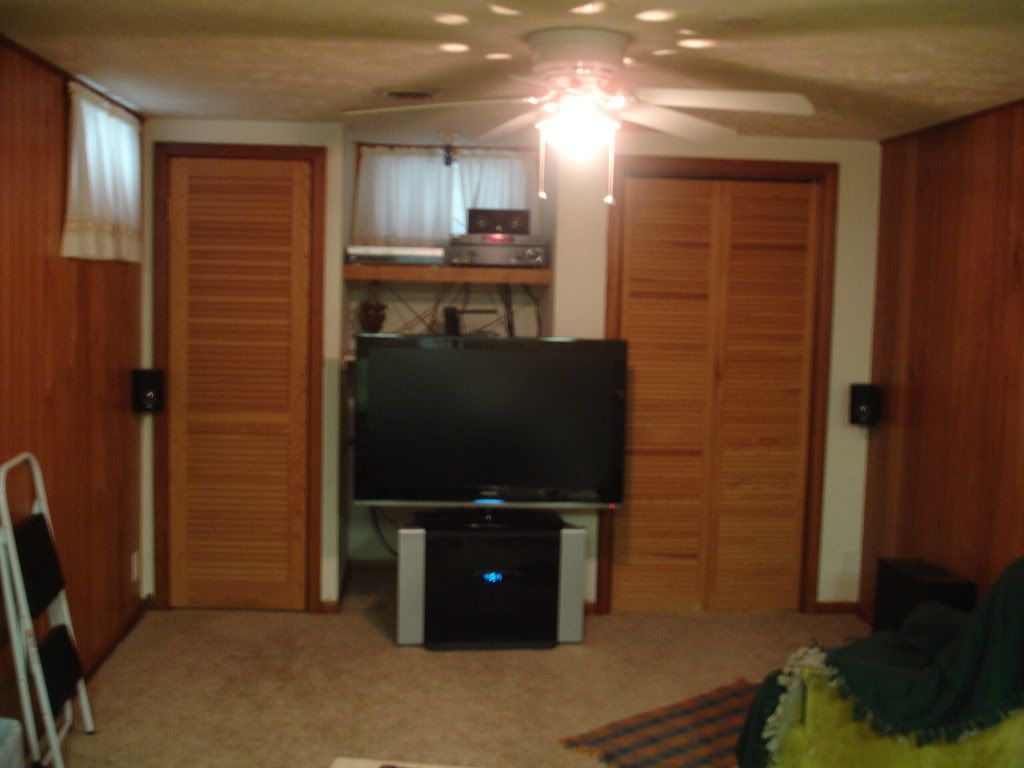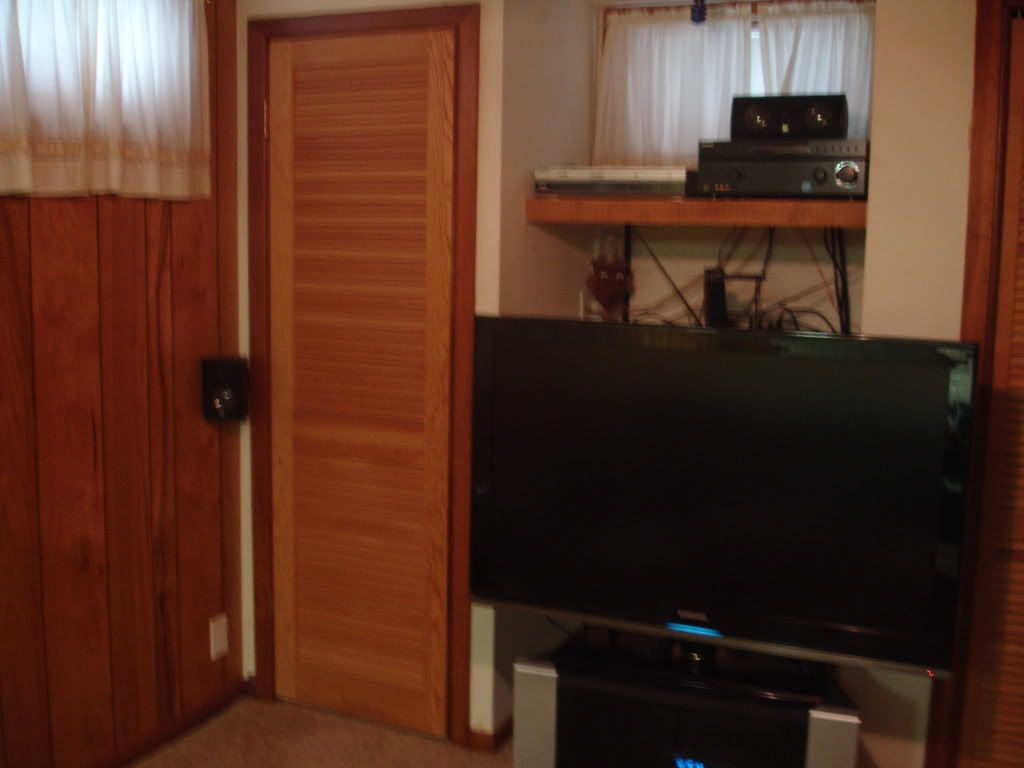 first thing to get done was to make the 2 closets 1...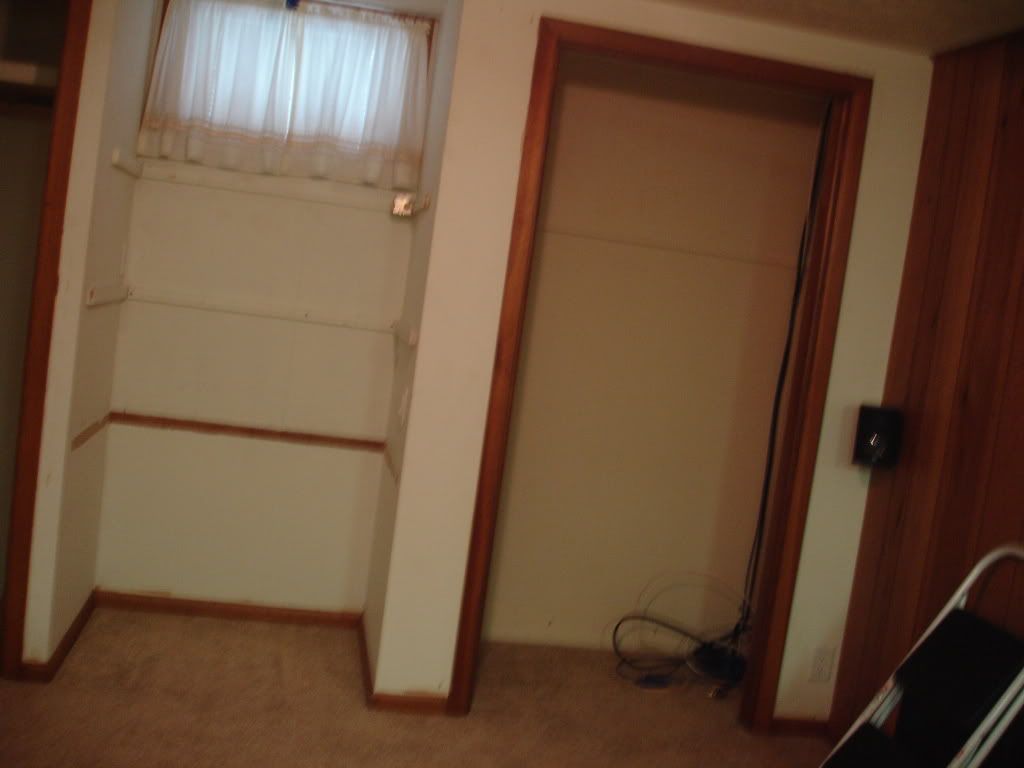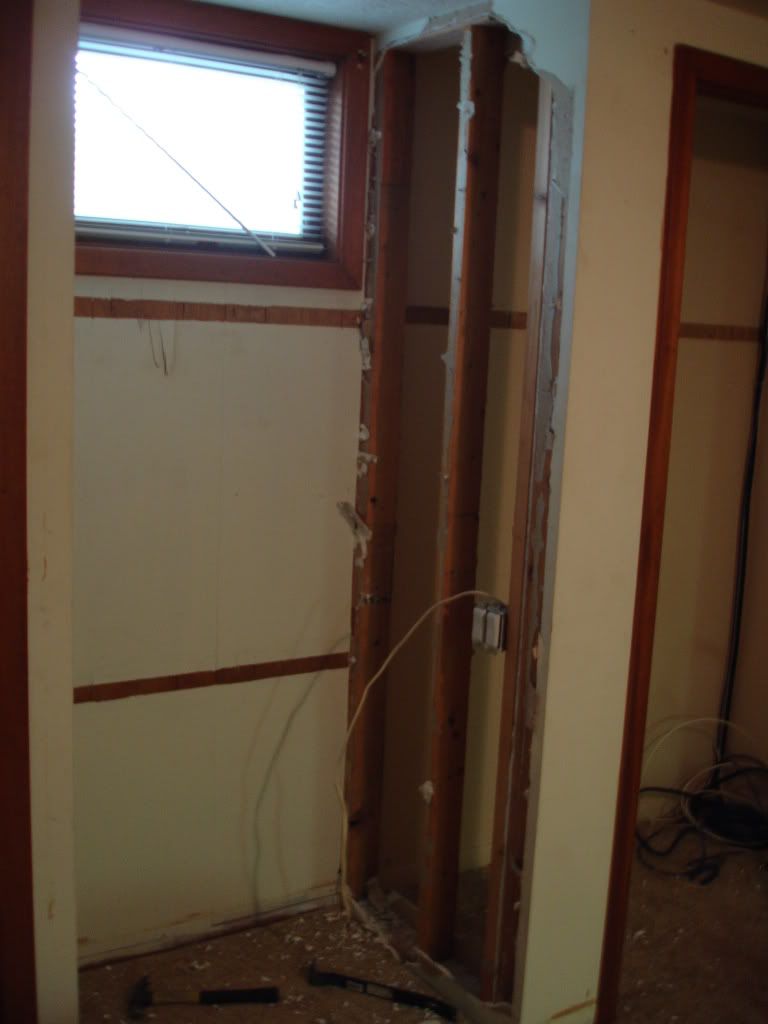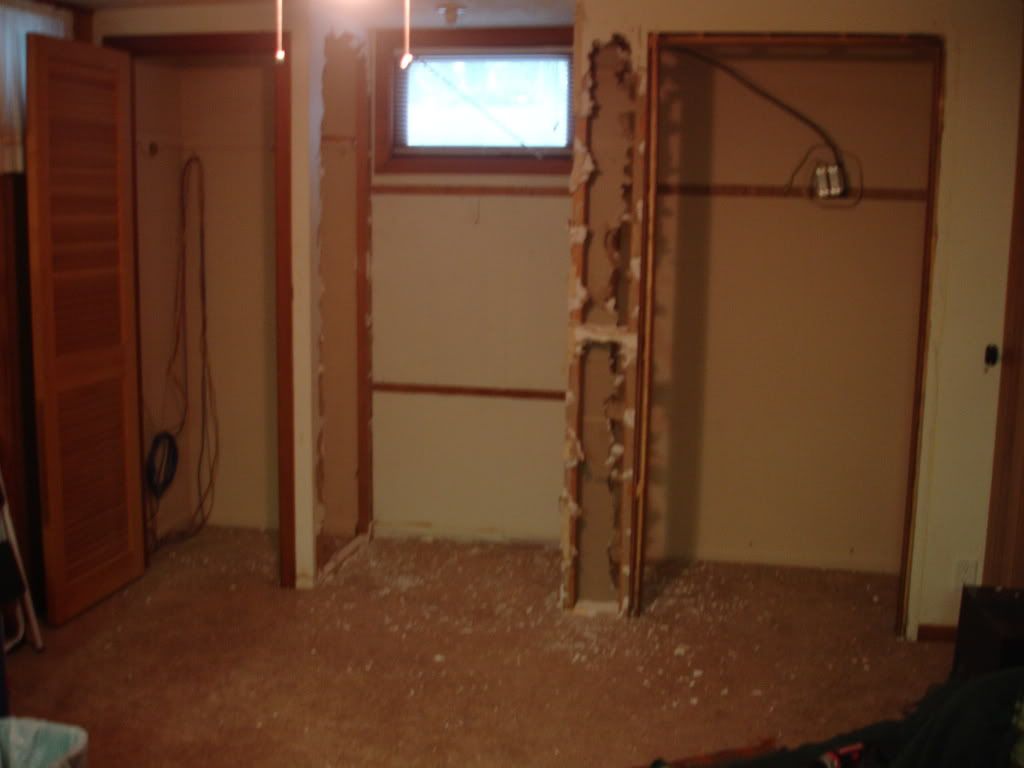 4.15.10... the existing walls had paneling on them... come to find out 2 layers
started removing the layers...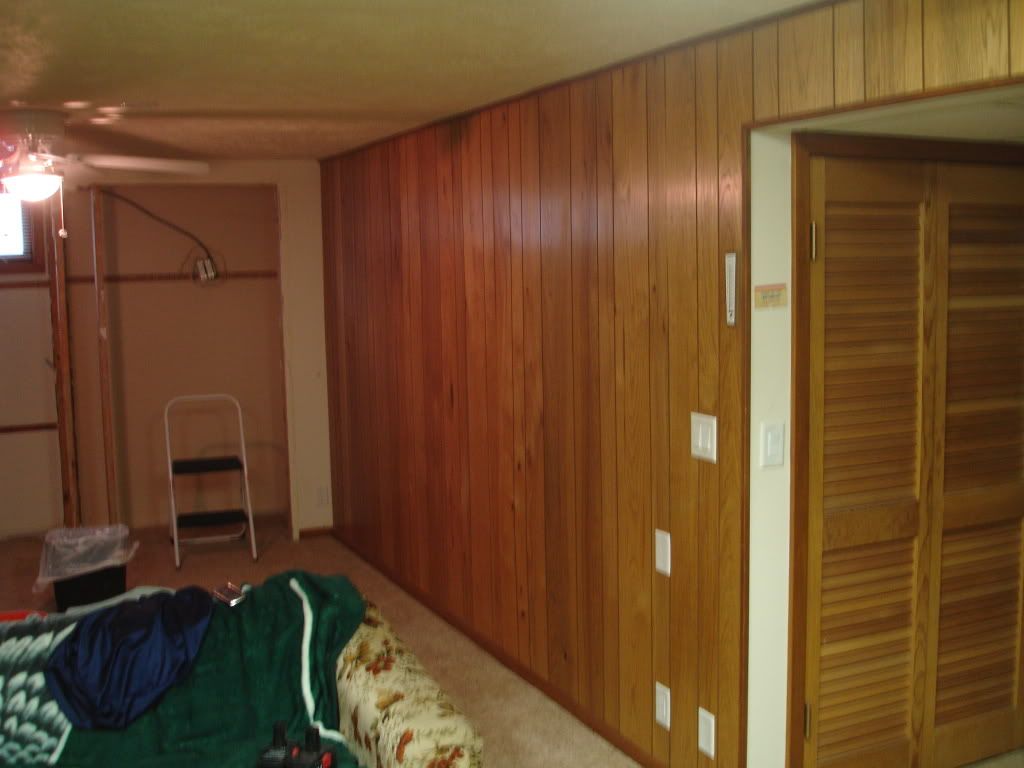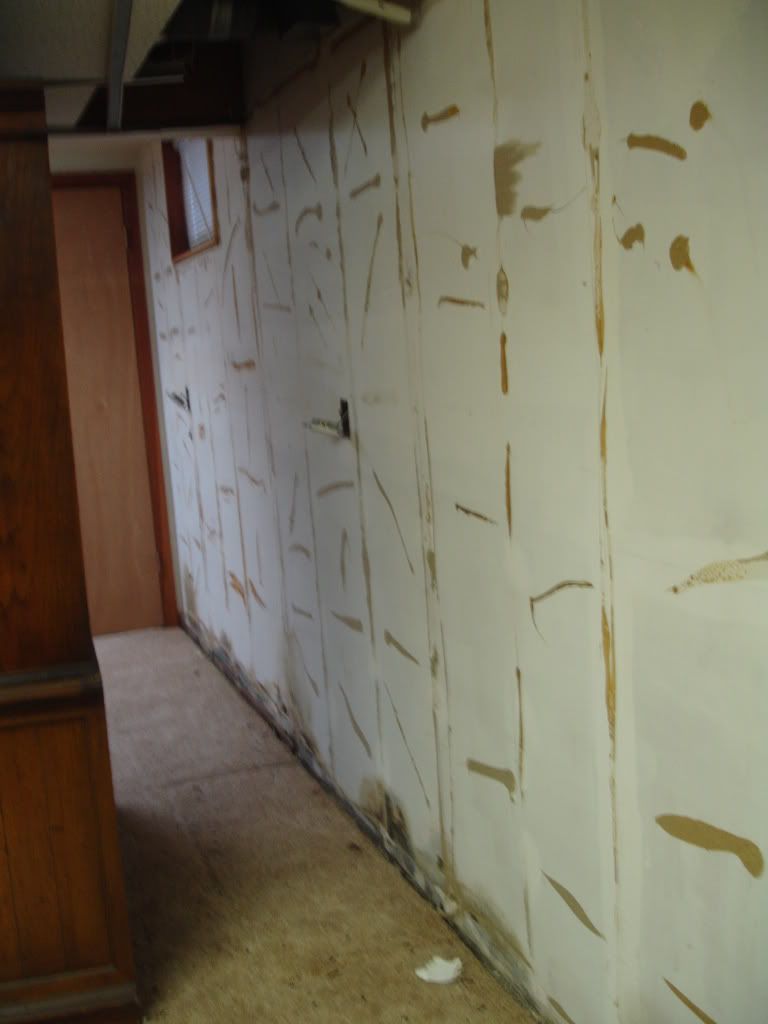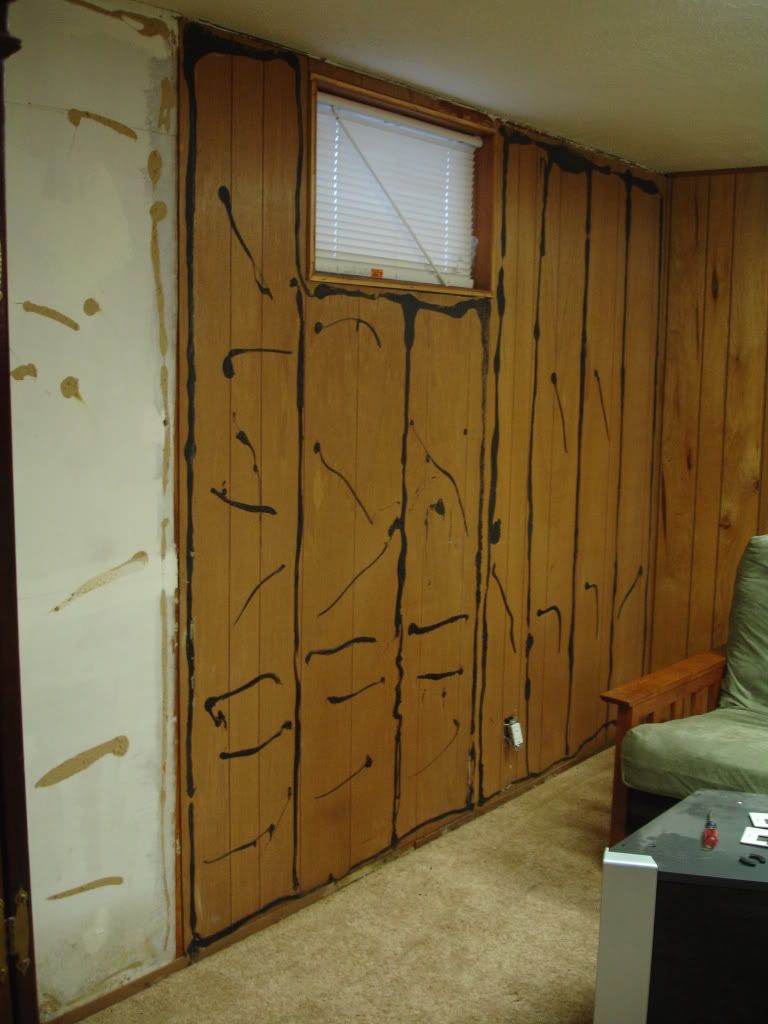 After removing 2 layers from the walls...
first thought before removing the paneling and finding what I found I wasnt going to re-drywall but I ended up doing it and I am glad for it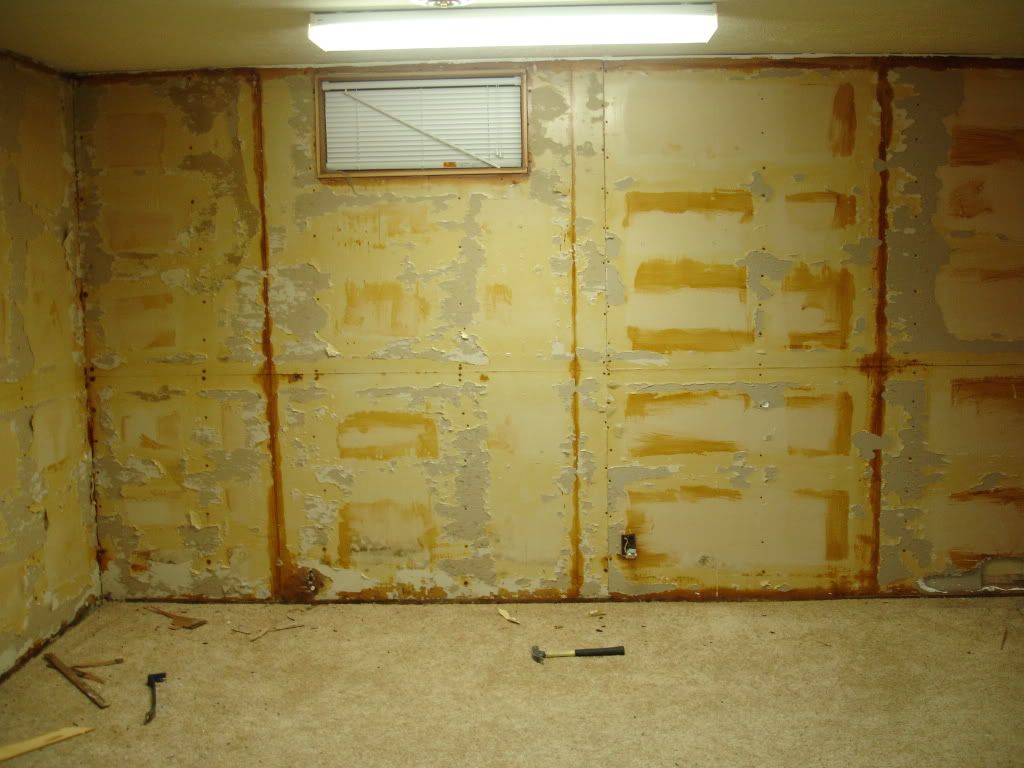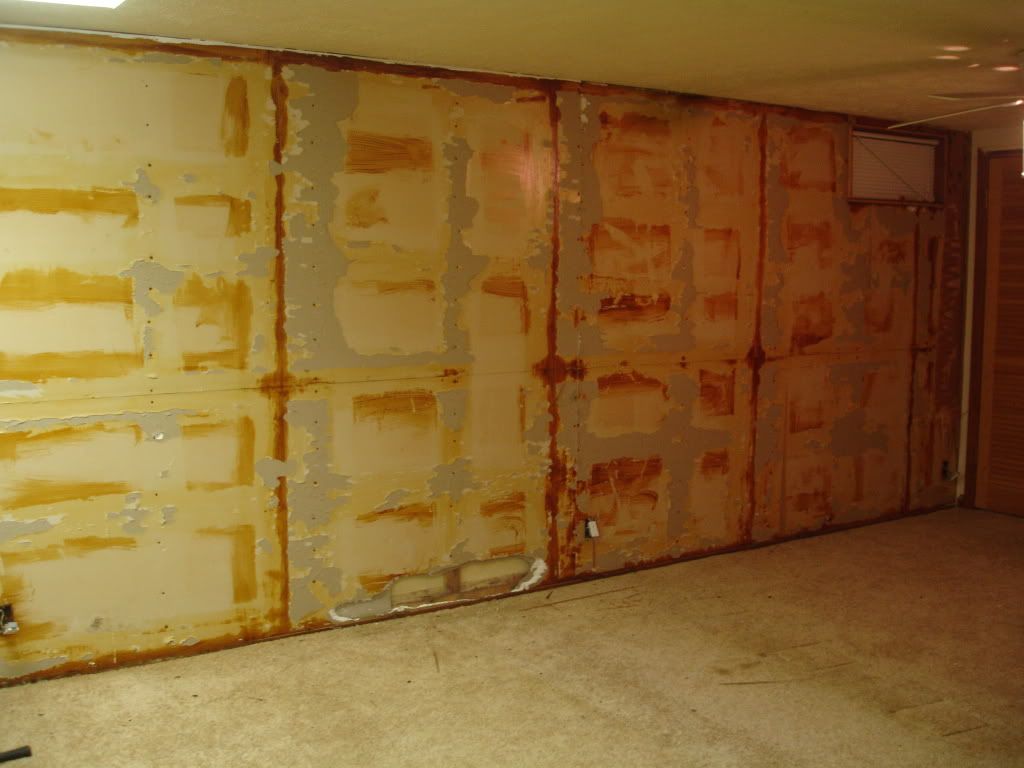 Back wall had crap insulation (if you can call it that) side wall had nothing...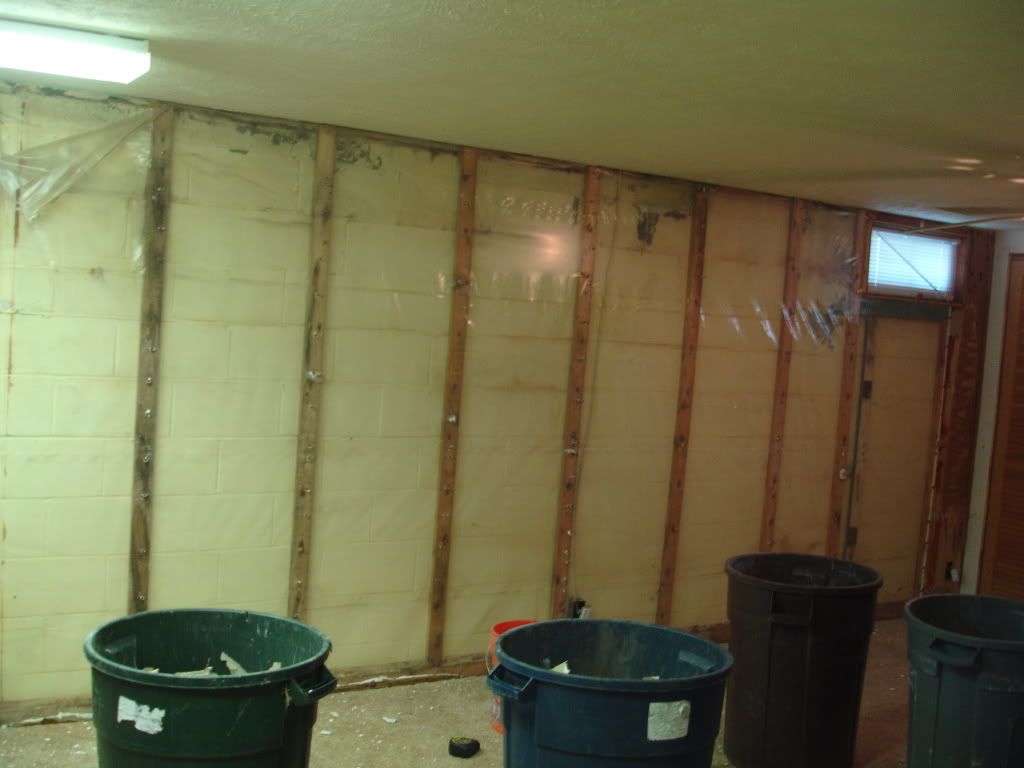 existing "insulation"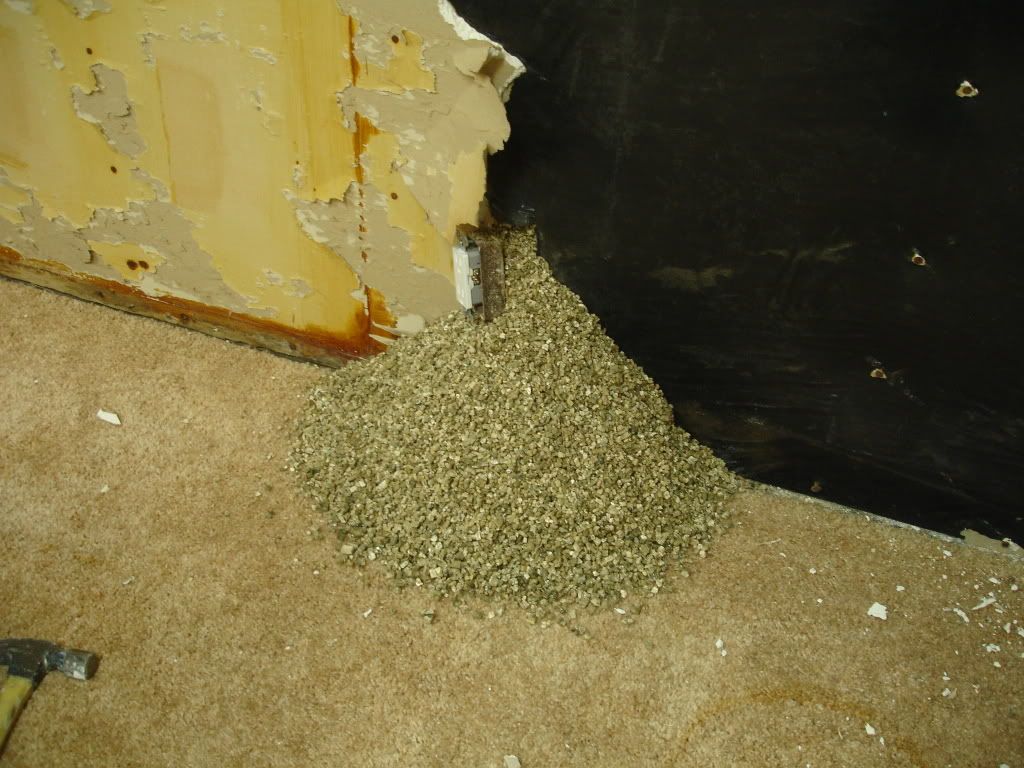 4.16.10... Time for some insulation and drywall... nothing fancy here...
4.17.10... Wiring time... ended up wiring 2 rear, 2 sides, 2 front, 1 center speakers, plus rear, side and front sub jack locations (have choices) plus a data jack in the rear and side of room... all equipment
wiring ending at the front of the room in the rack area...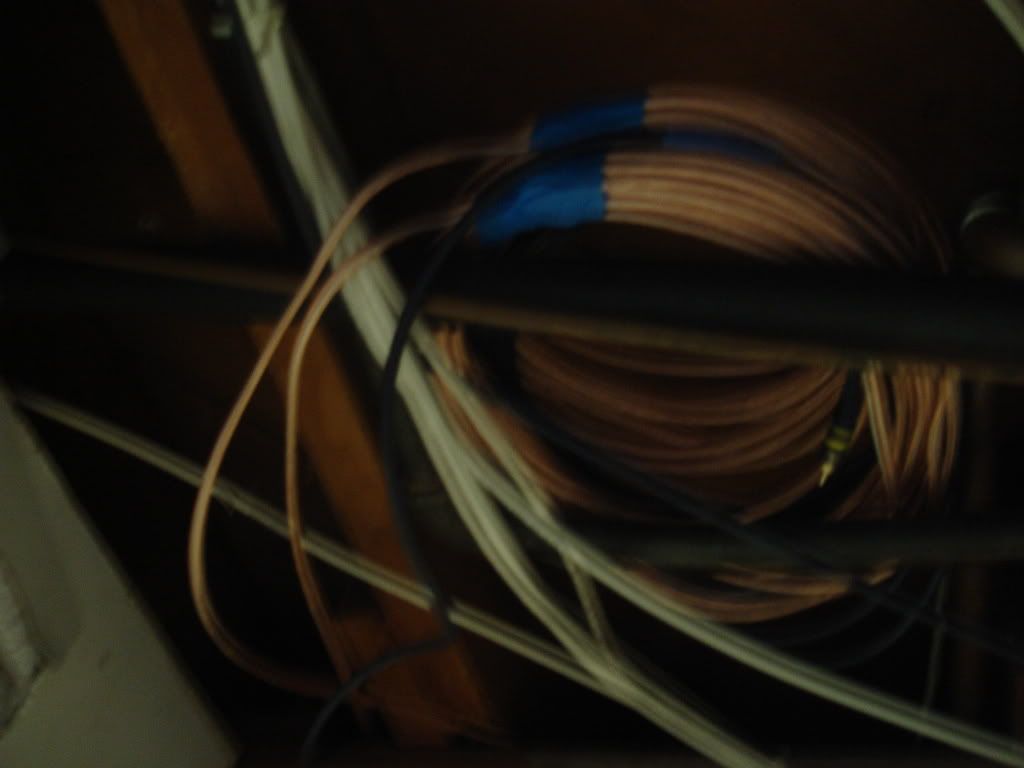 4.20.10... insulation time...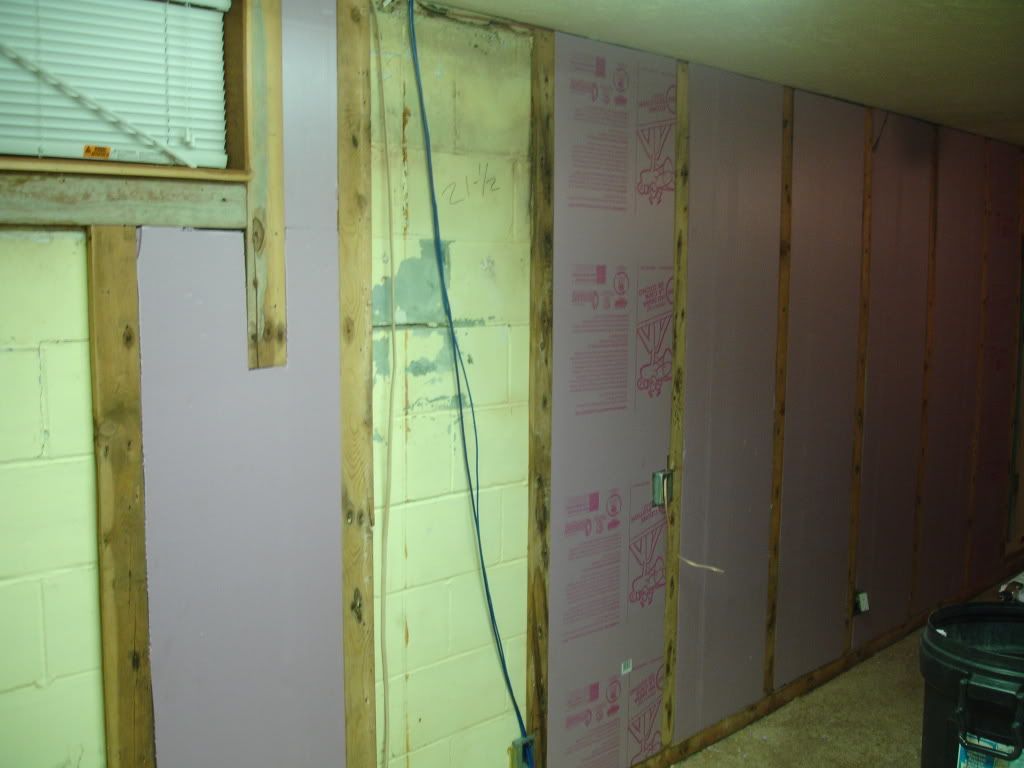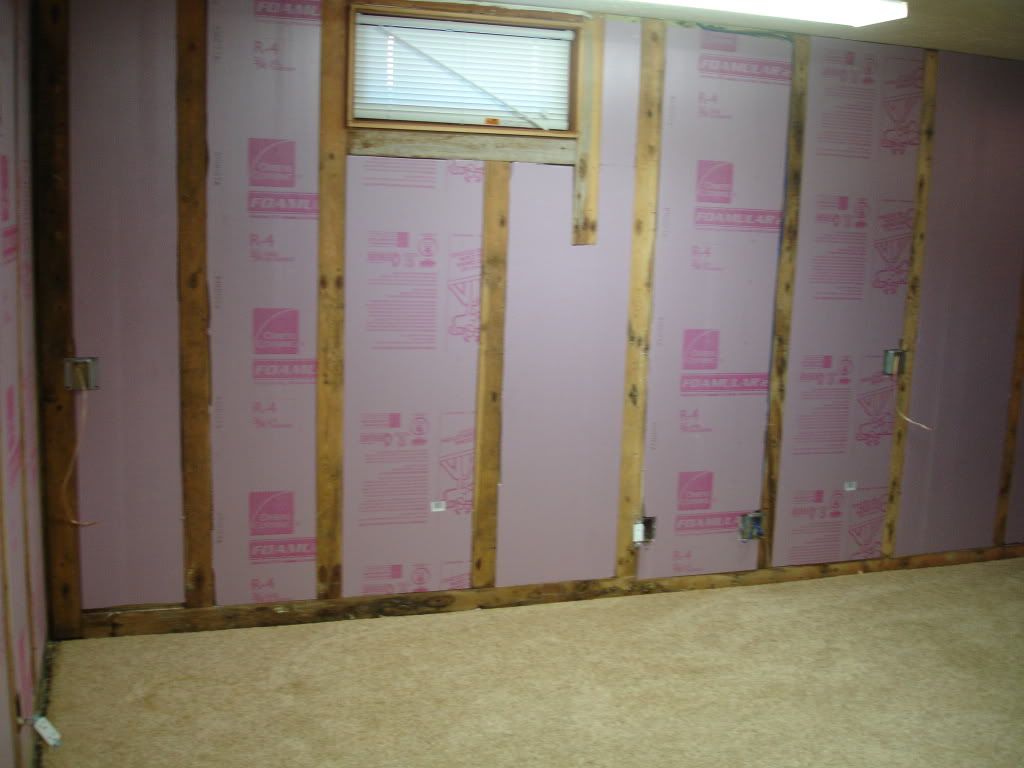 4.21.10... time to prep the front wall for the tv mount and built in rack shelfs... may as well have over kill for the tv mounting area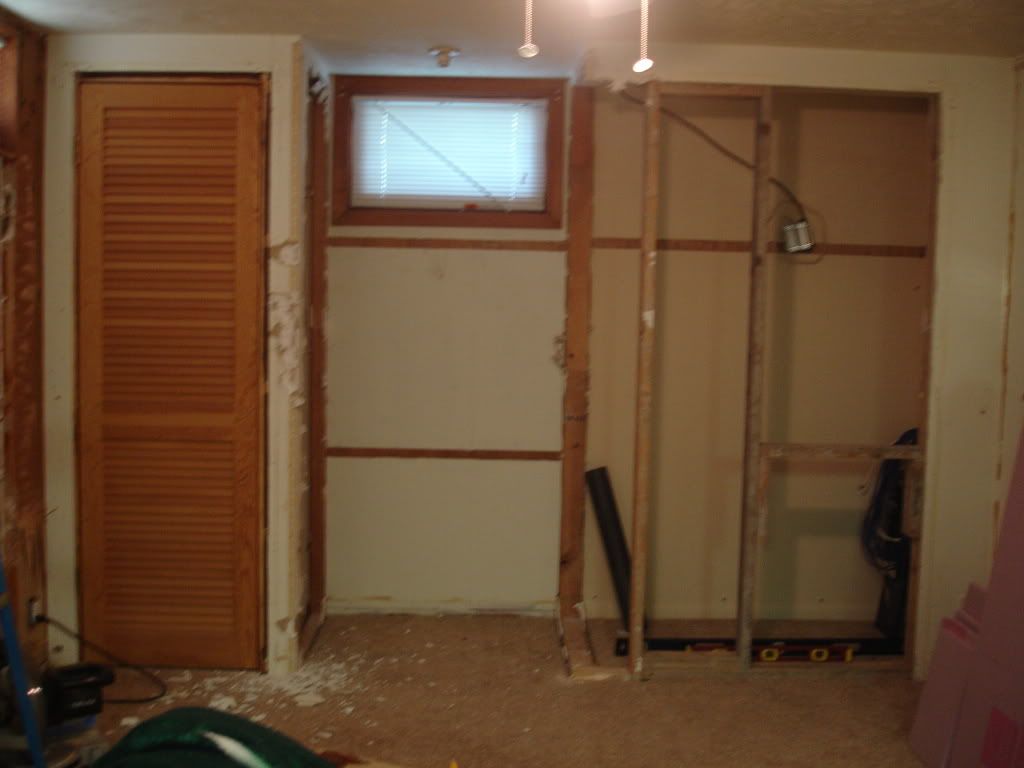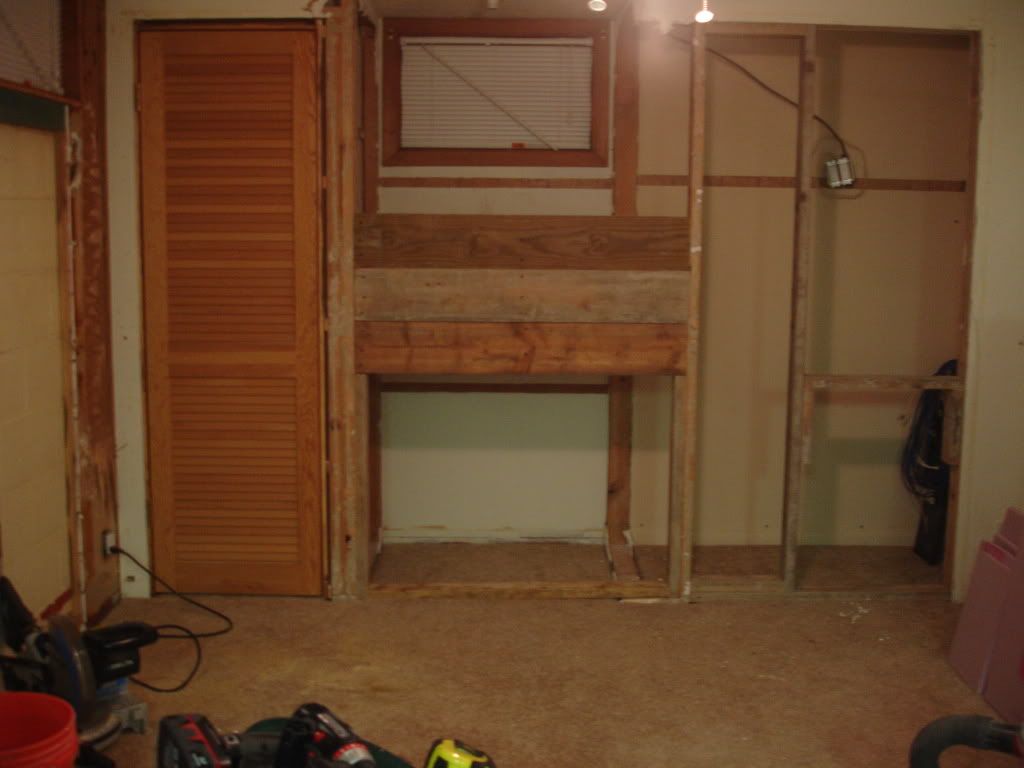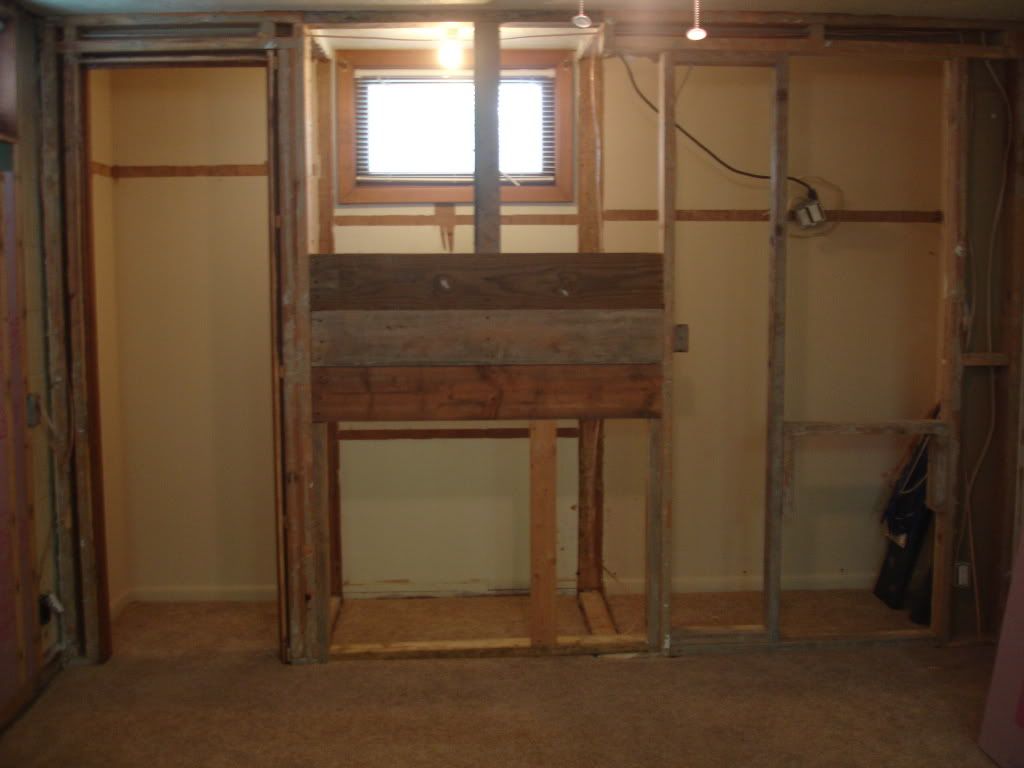 from inside the closet area...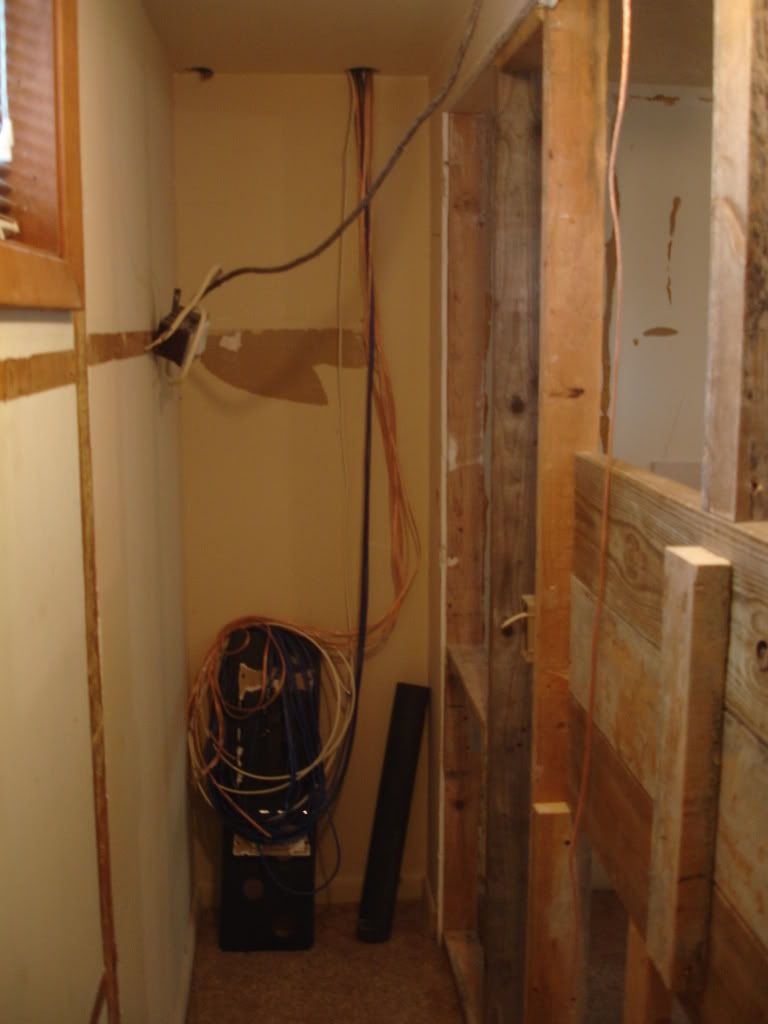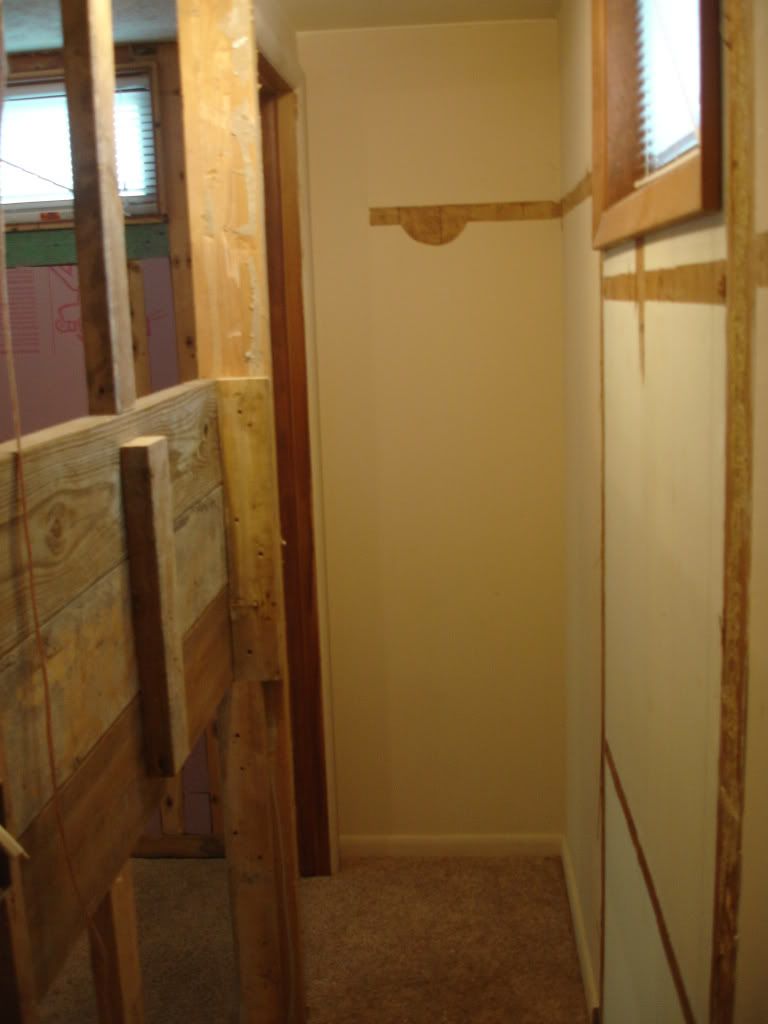 4.23.10... time to get some of the drywall started...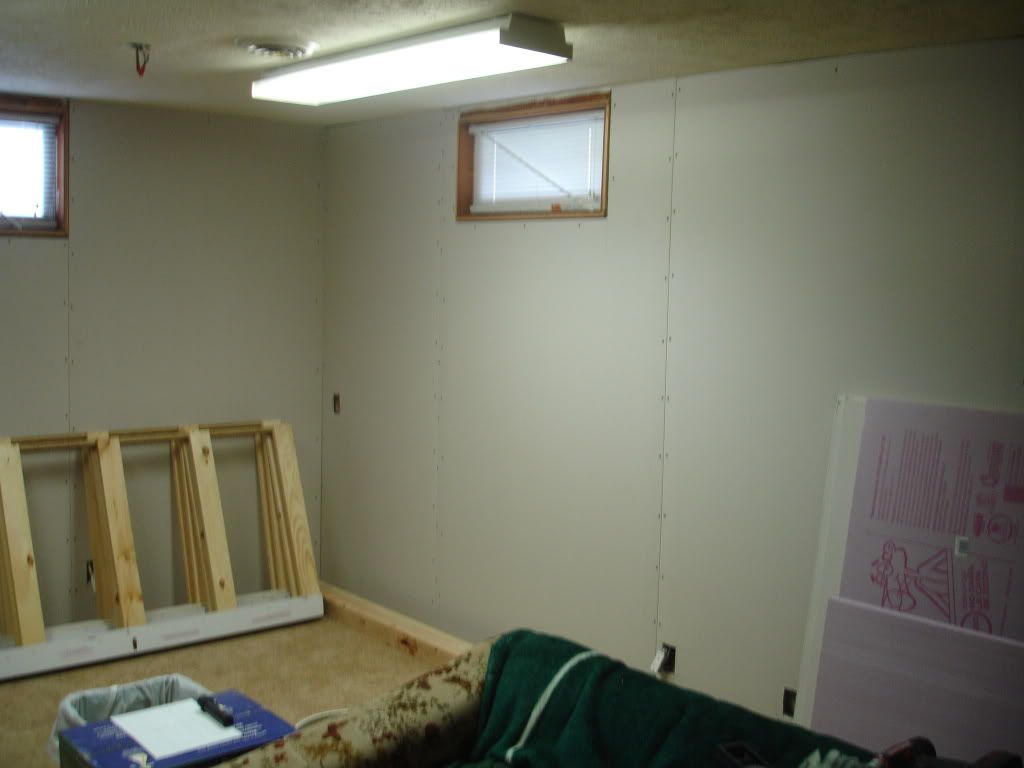 4.25.10... bottom permanant rack shelf in place...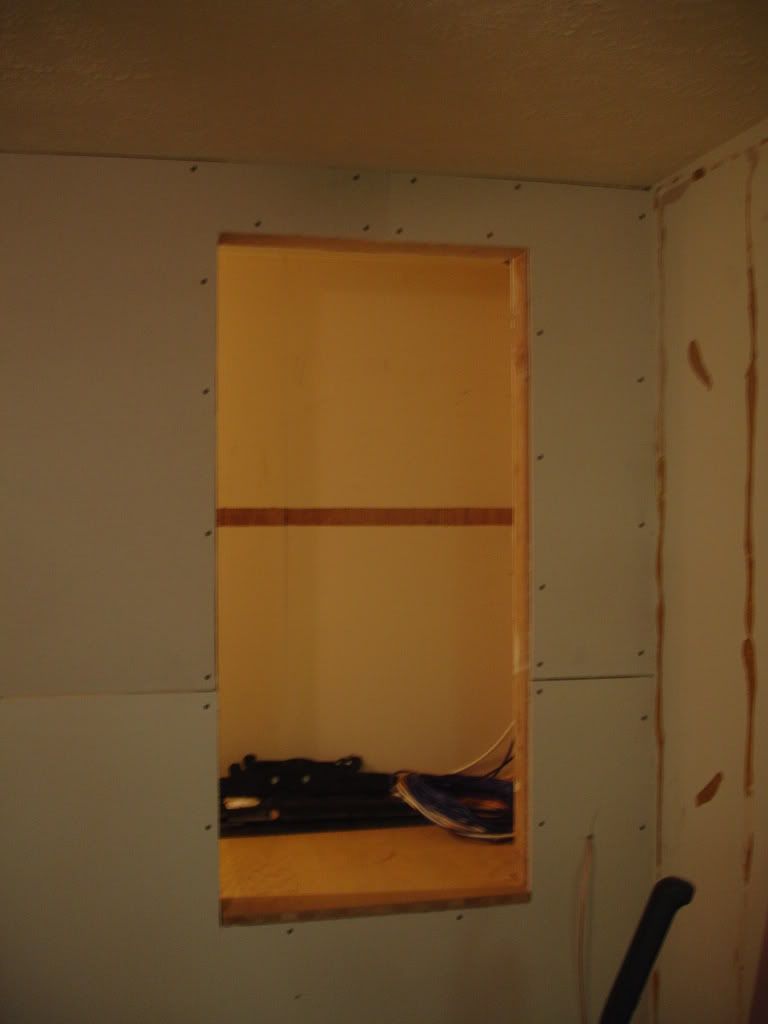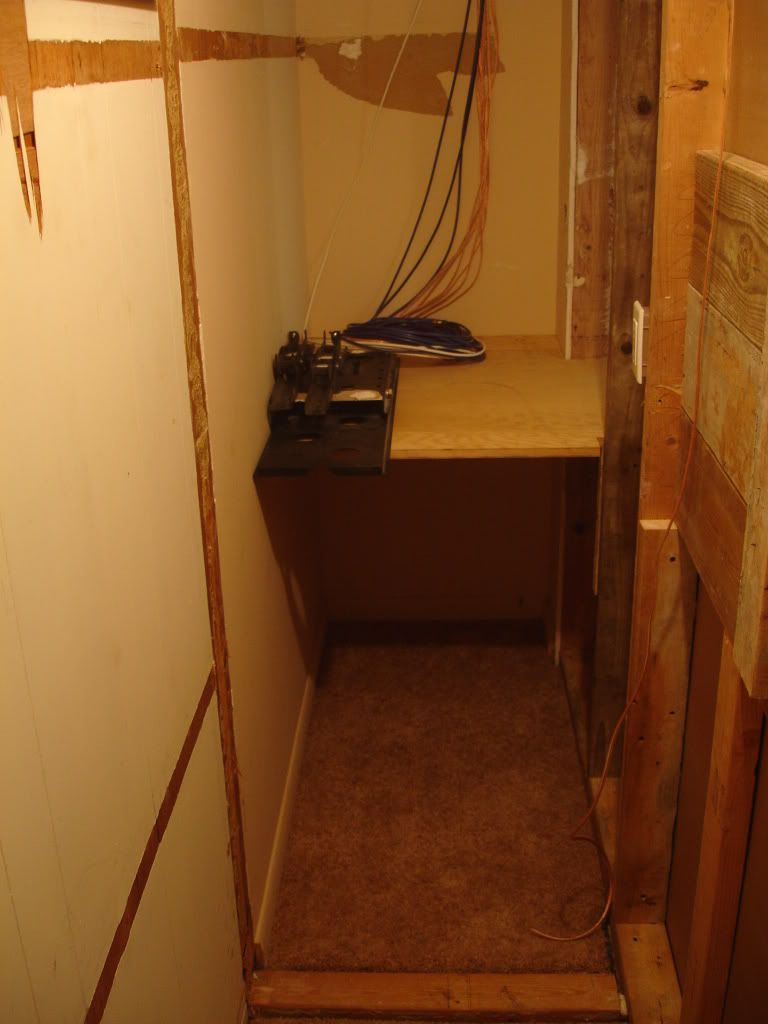 4.27.10... remove existing lights... put in can lights...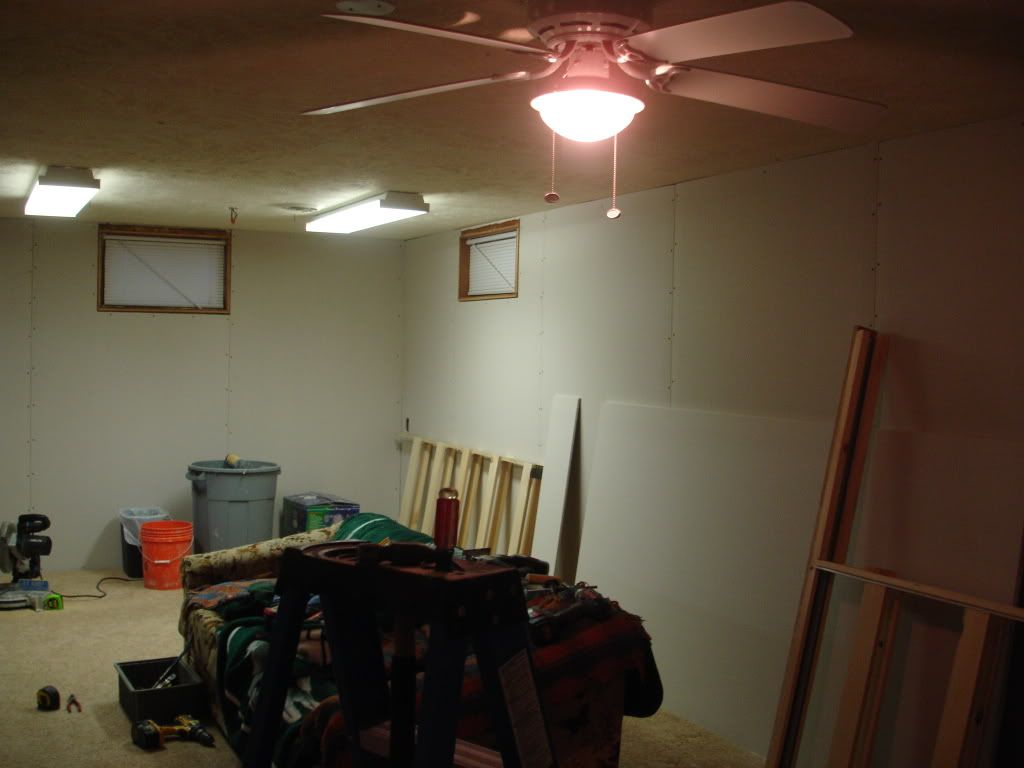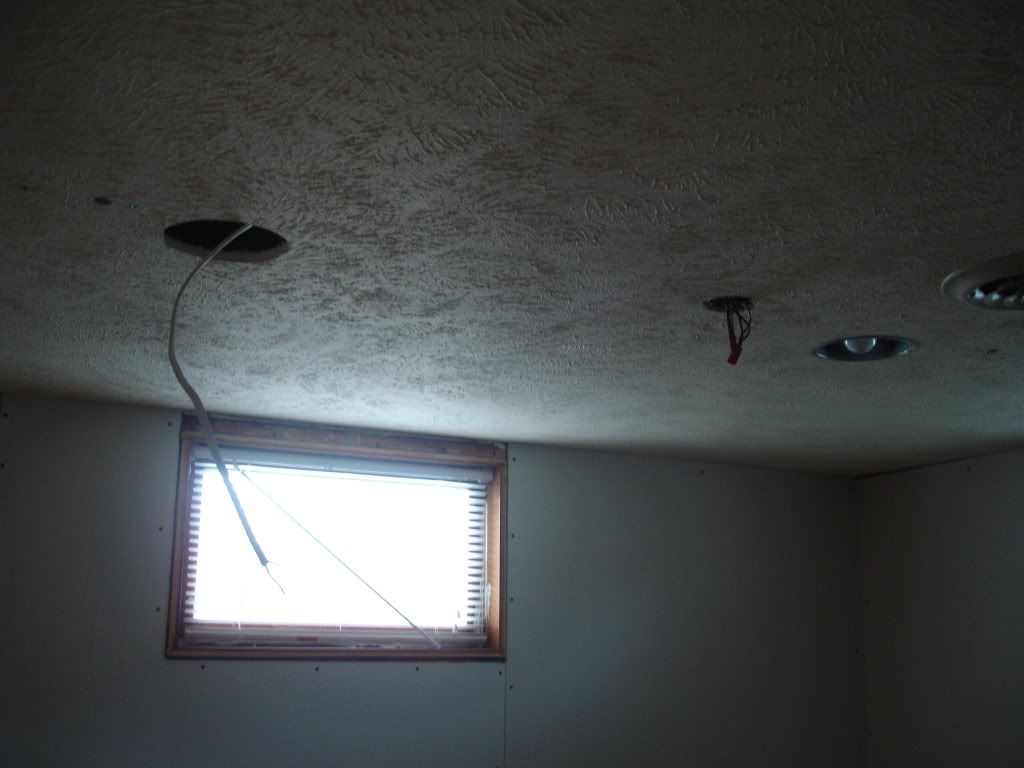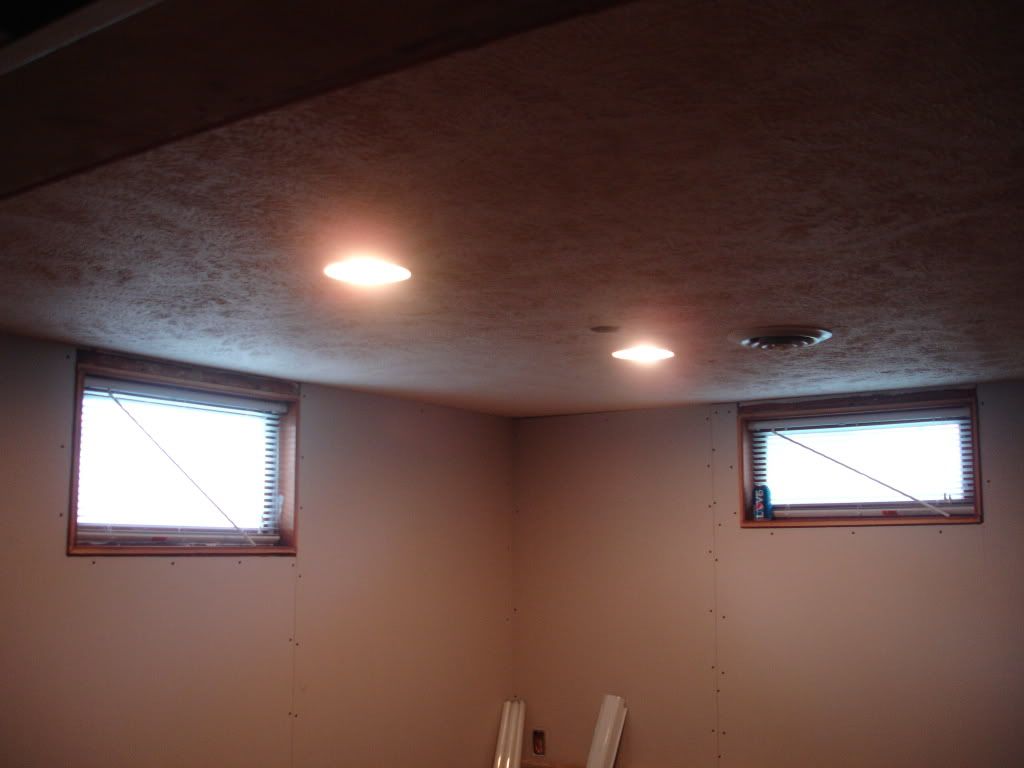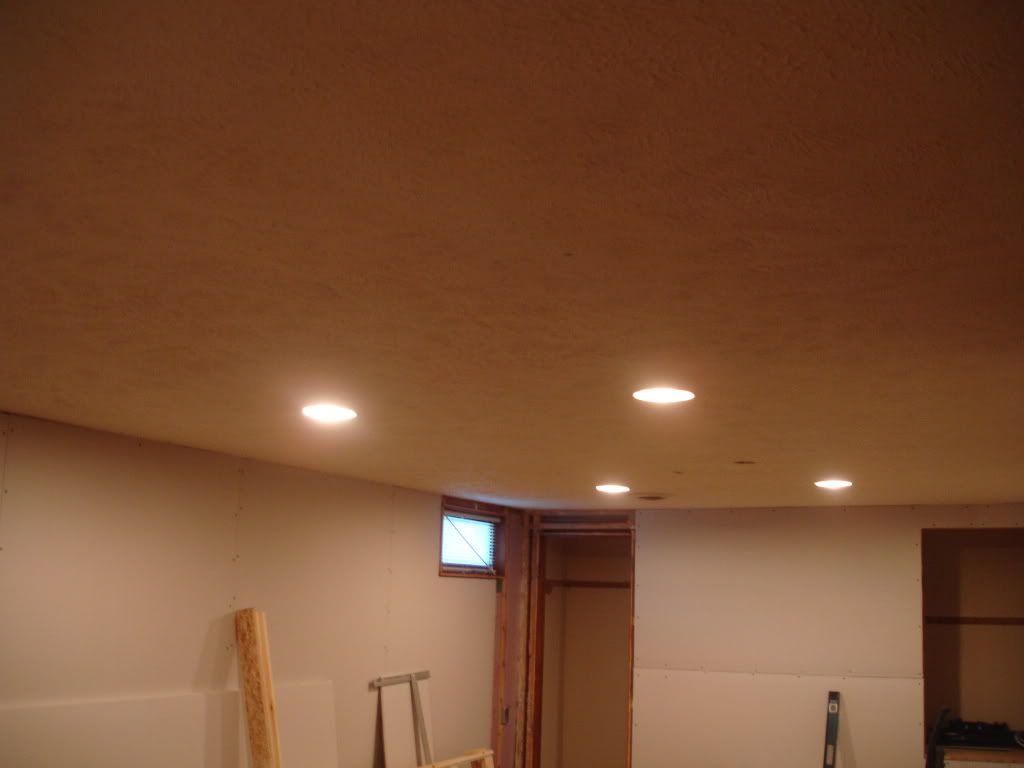 4.27.10... set the pocket door frames...
5.1.10... finish hanging drywall...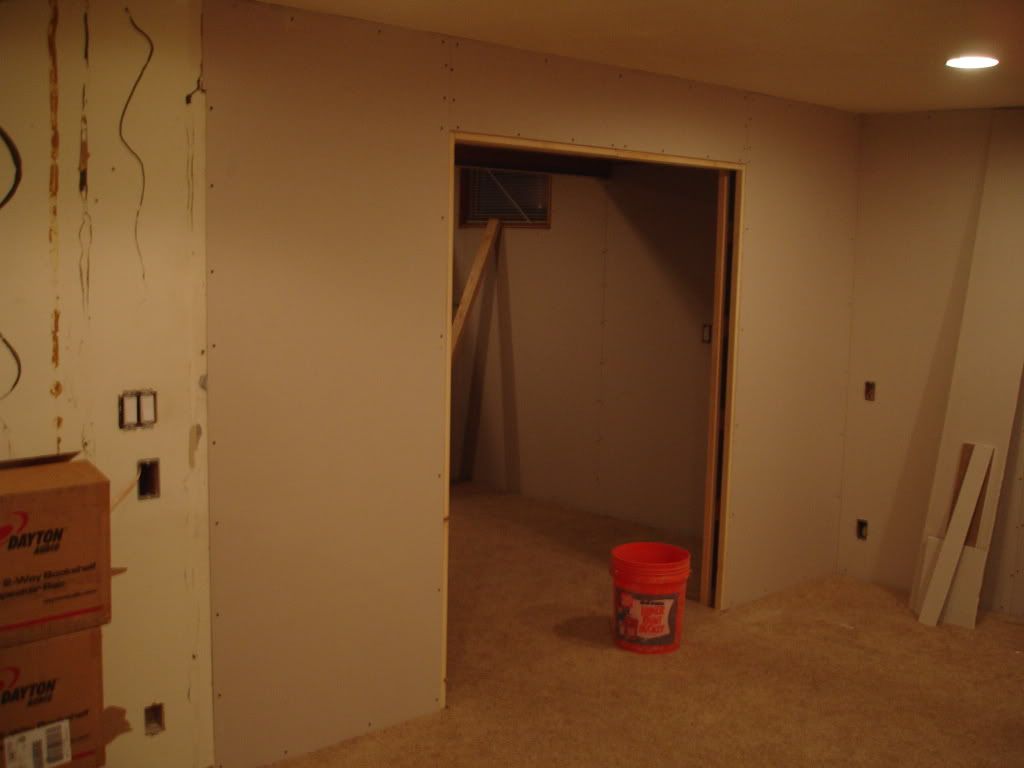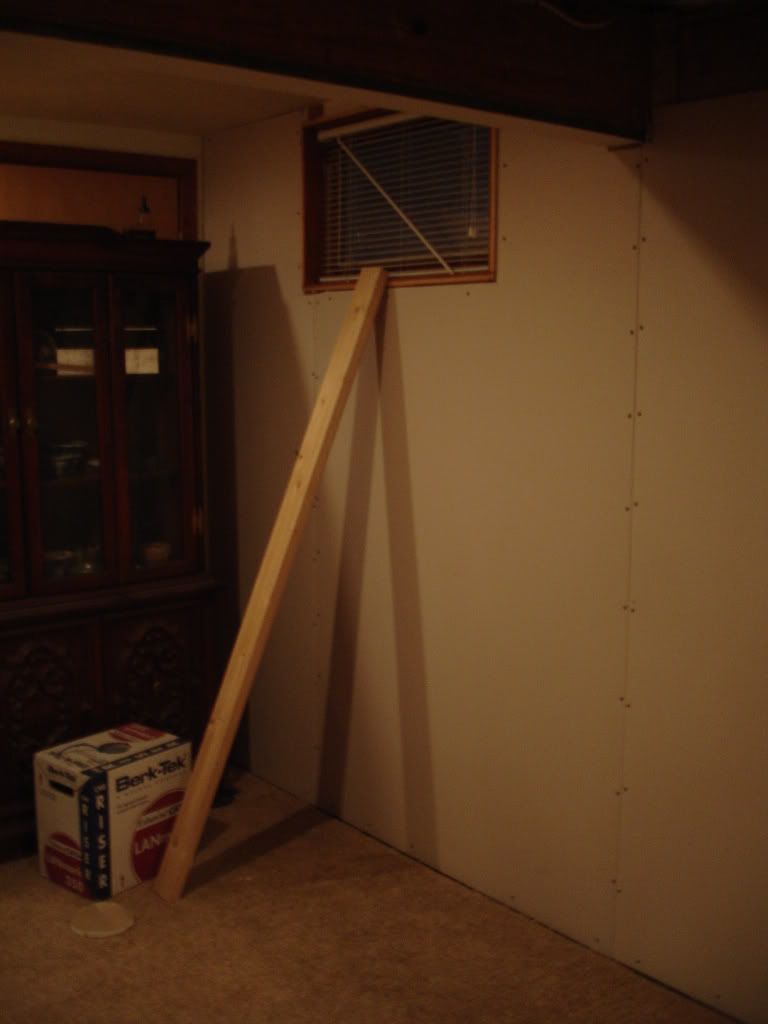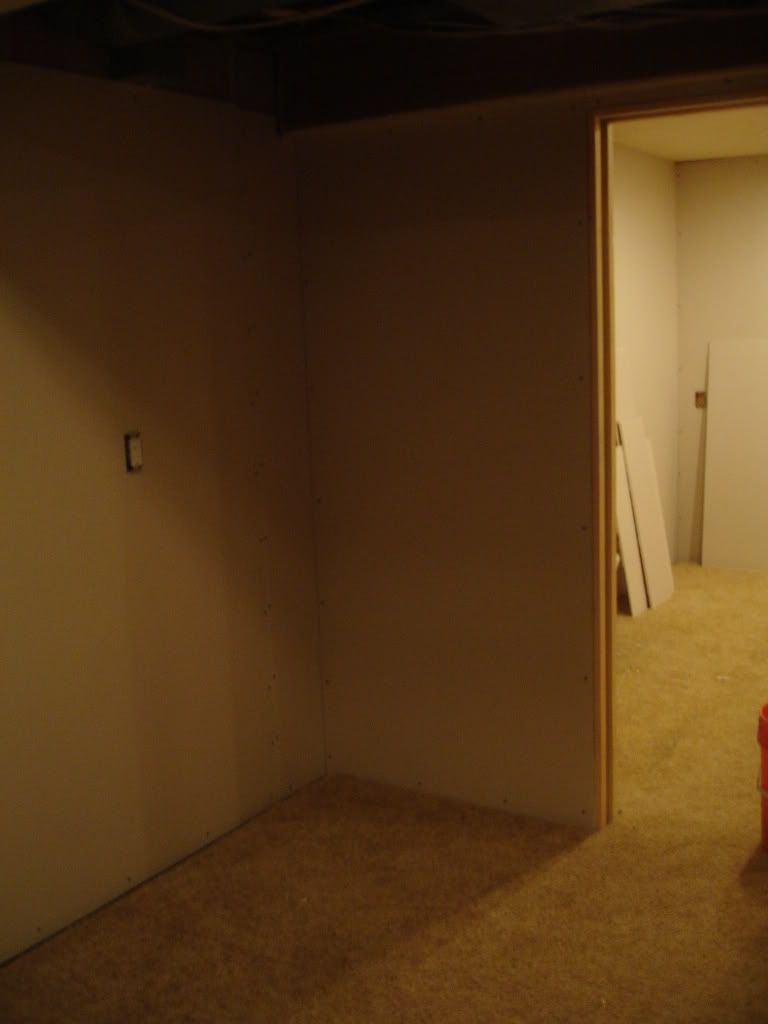 Had a lil break waiting for the drywall mudder (I am to anal to do it myself)... in the mean time I got the room cleared out and then started on the speaker shelfs...
5.2.10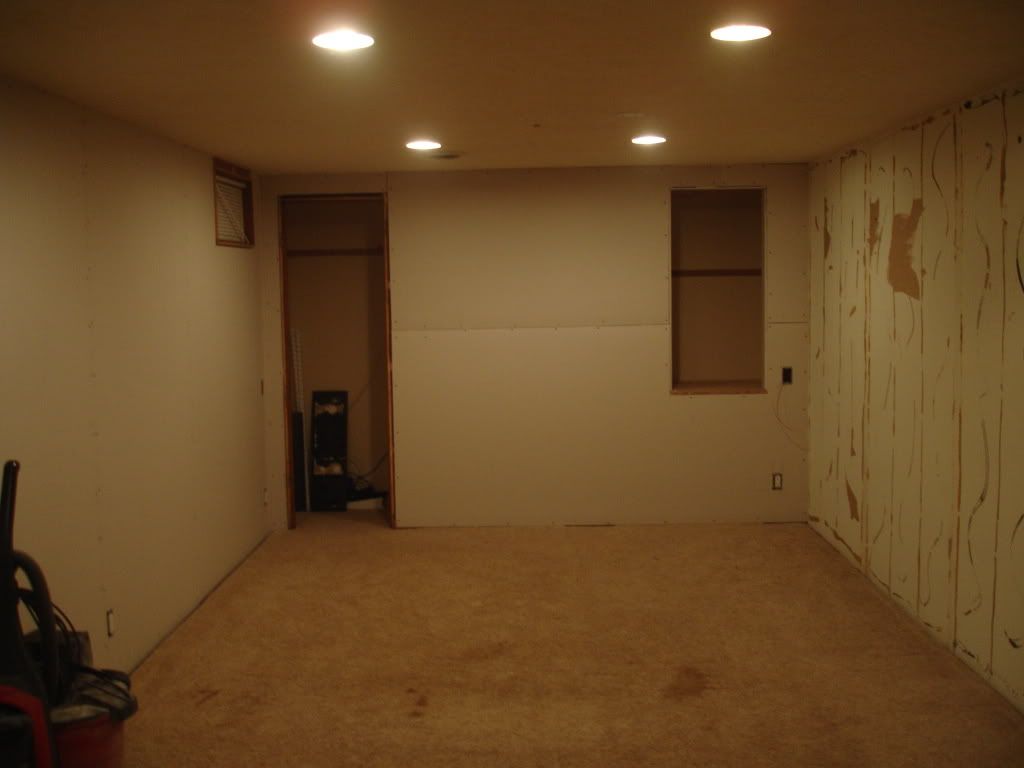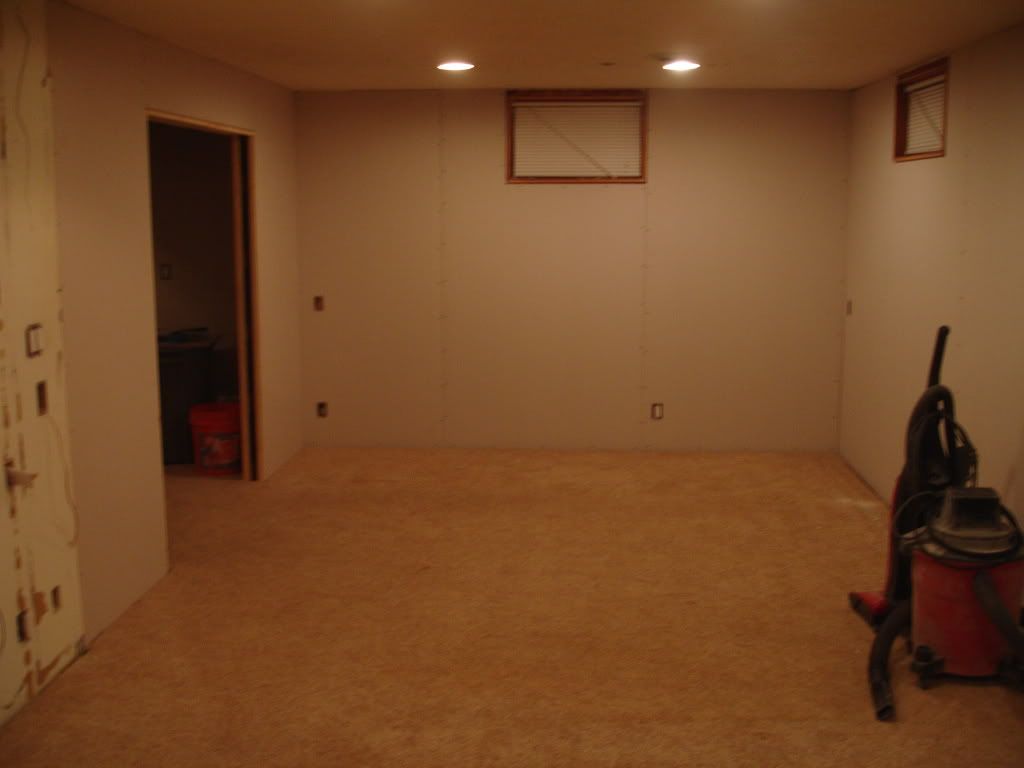 5.16.10... speaker shelfs... at this point I still didnt know how I was going to mount the center channel (more later on that...)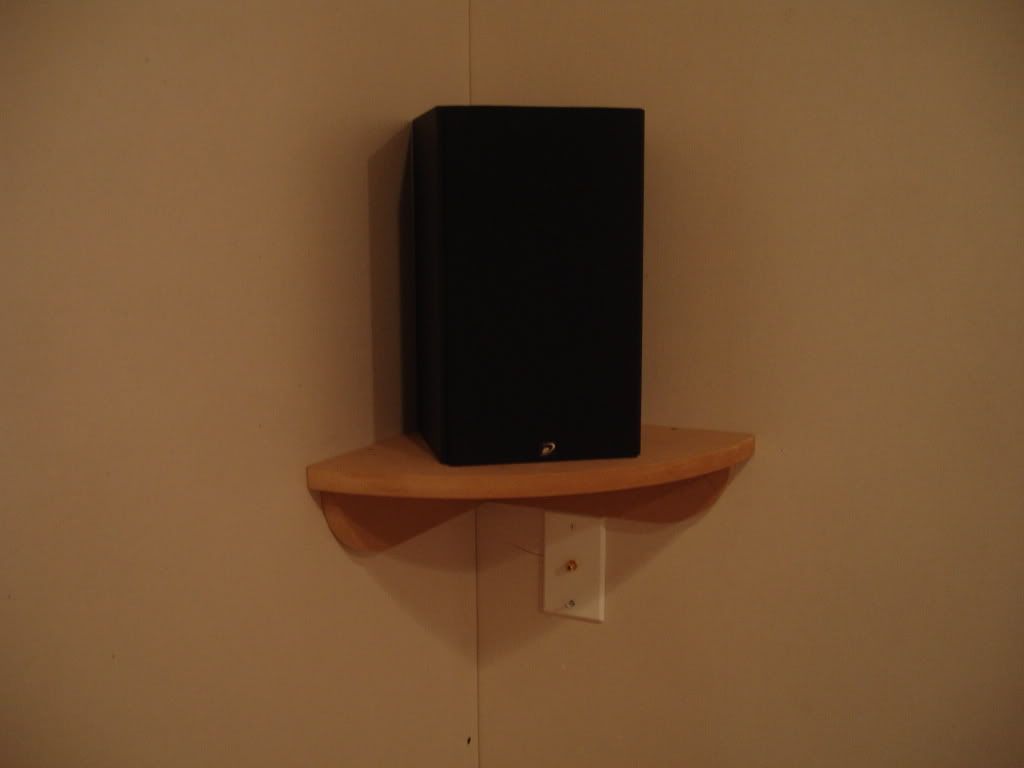 6.4.10 mudder has started...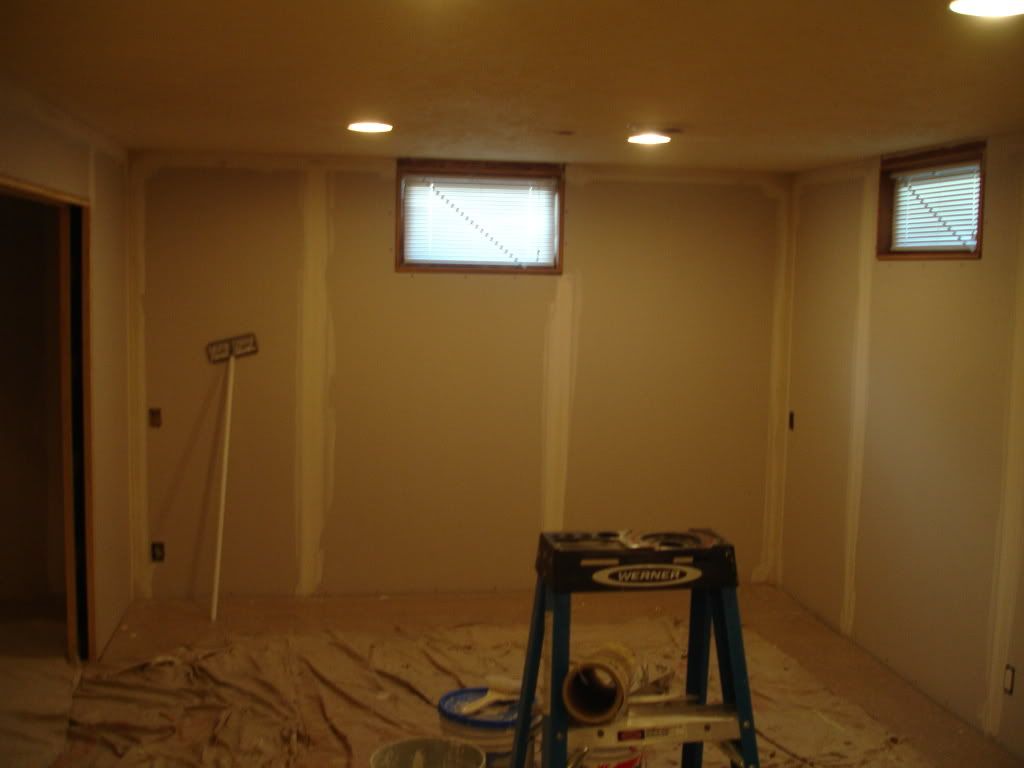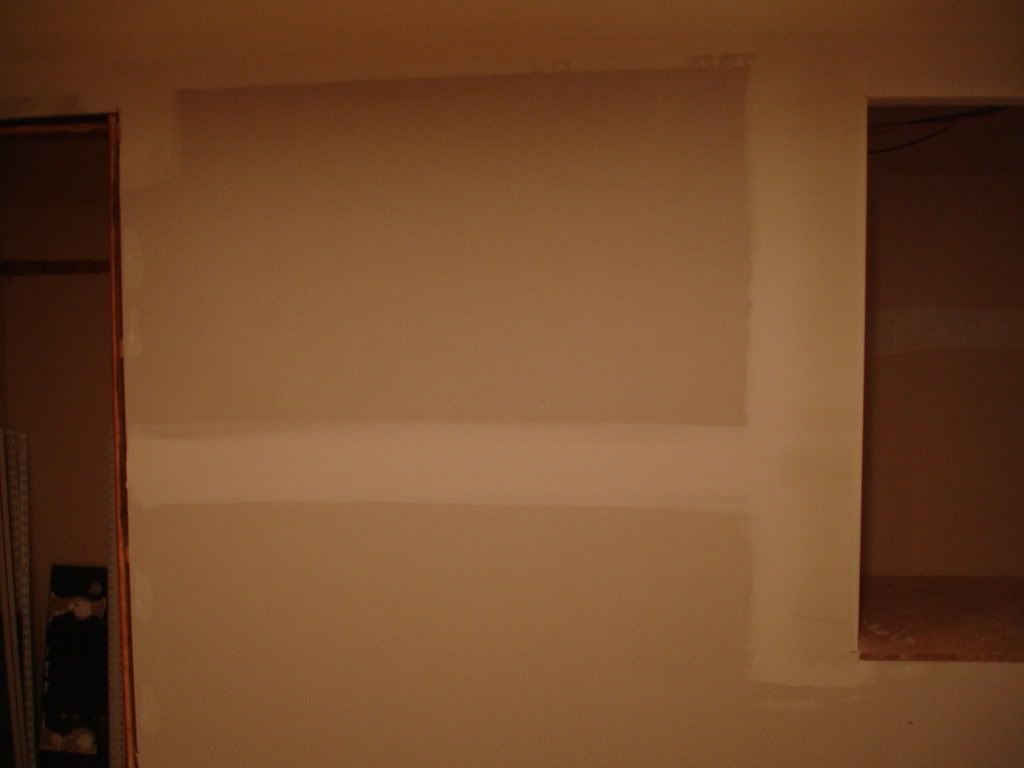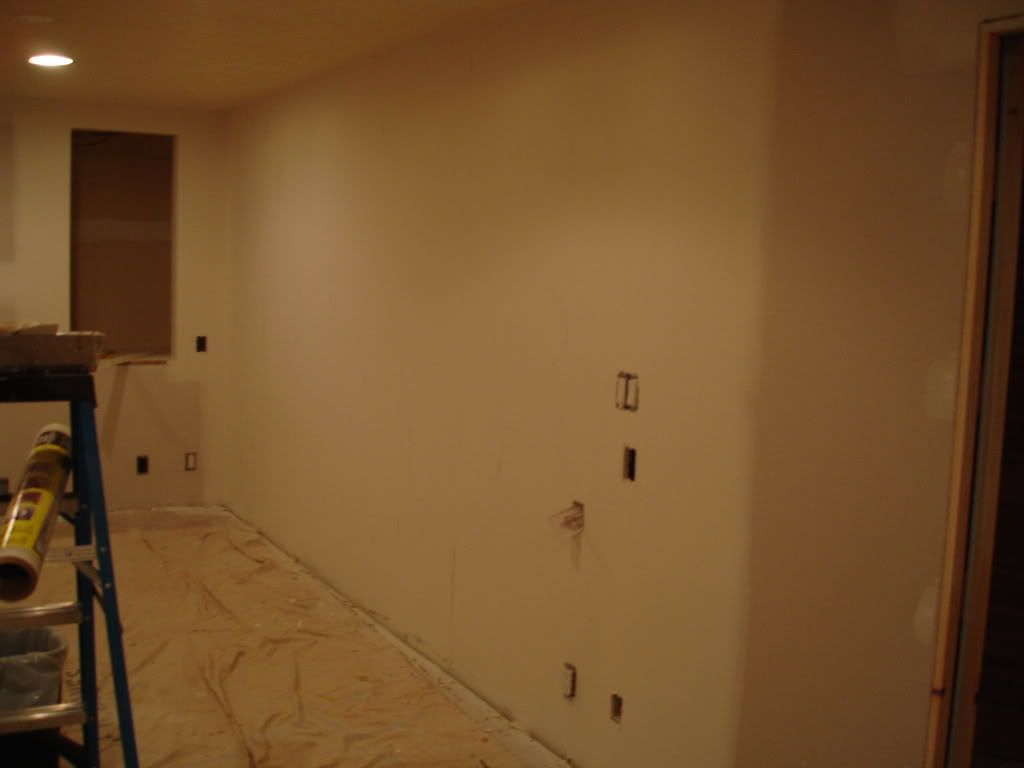 6.11.10 finished mudding/taping...
6.11.10 late night priming... lol and its BRIGHT...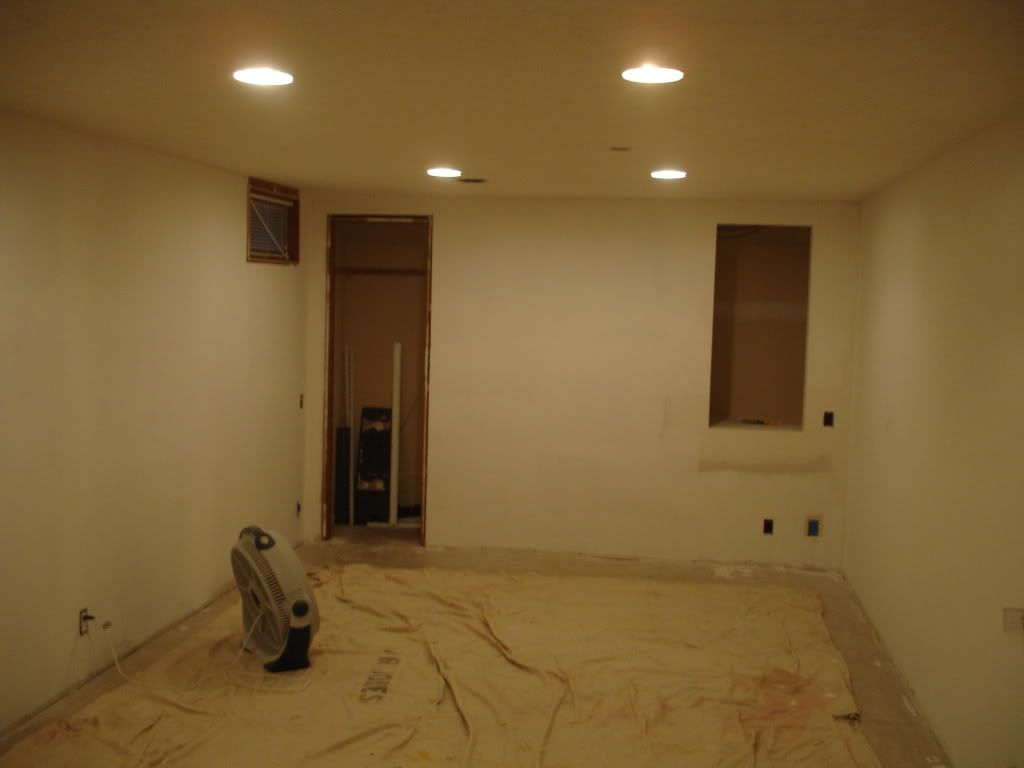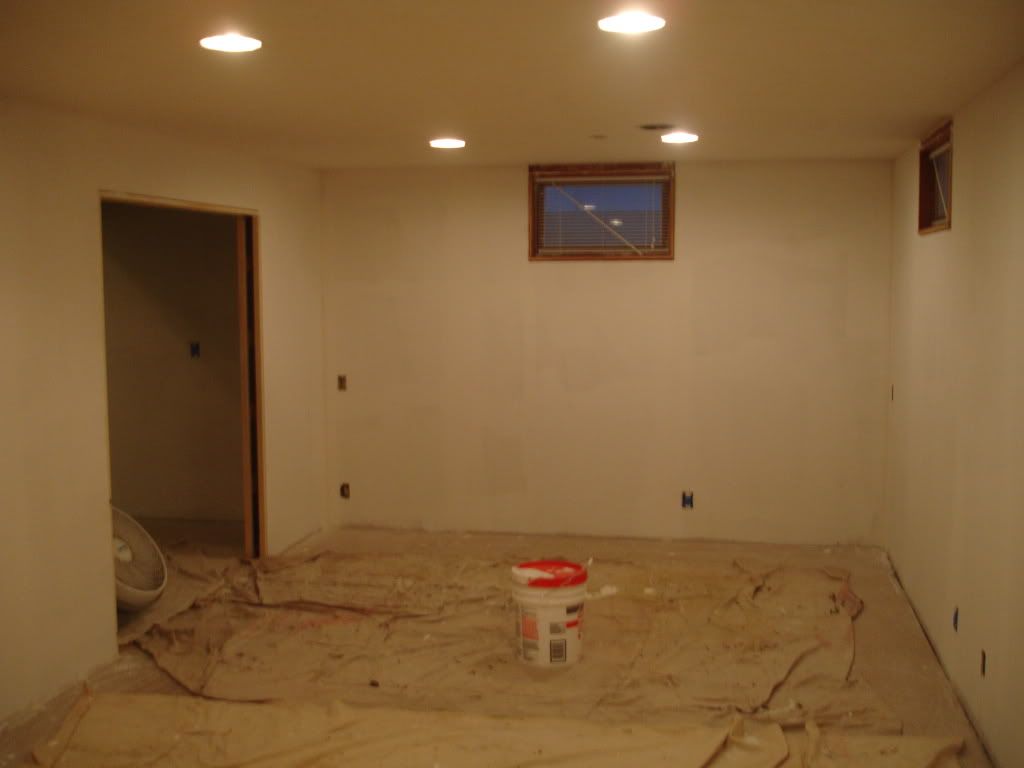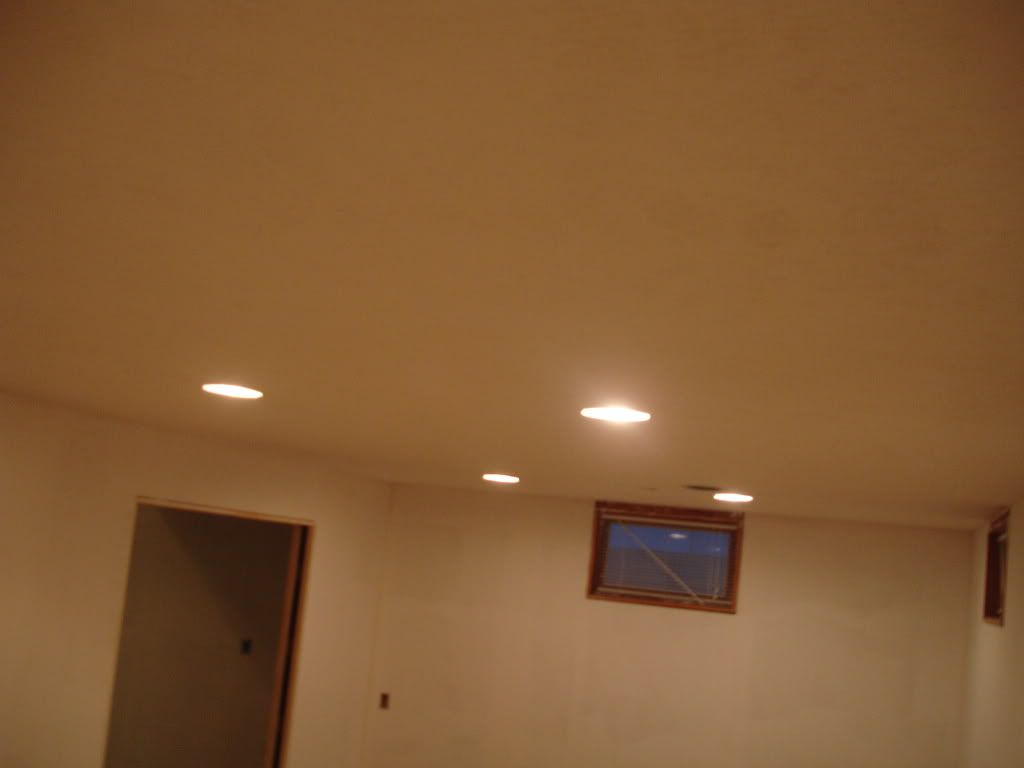 6.12.10... time for PAINT!!! almost black for ceiling/front wall and med gray for side and back walls
started by priming with tinted primer... and it sure feels like the room is closing in on you putting the dark color on the ceiling...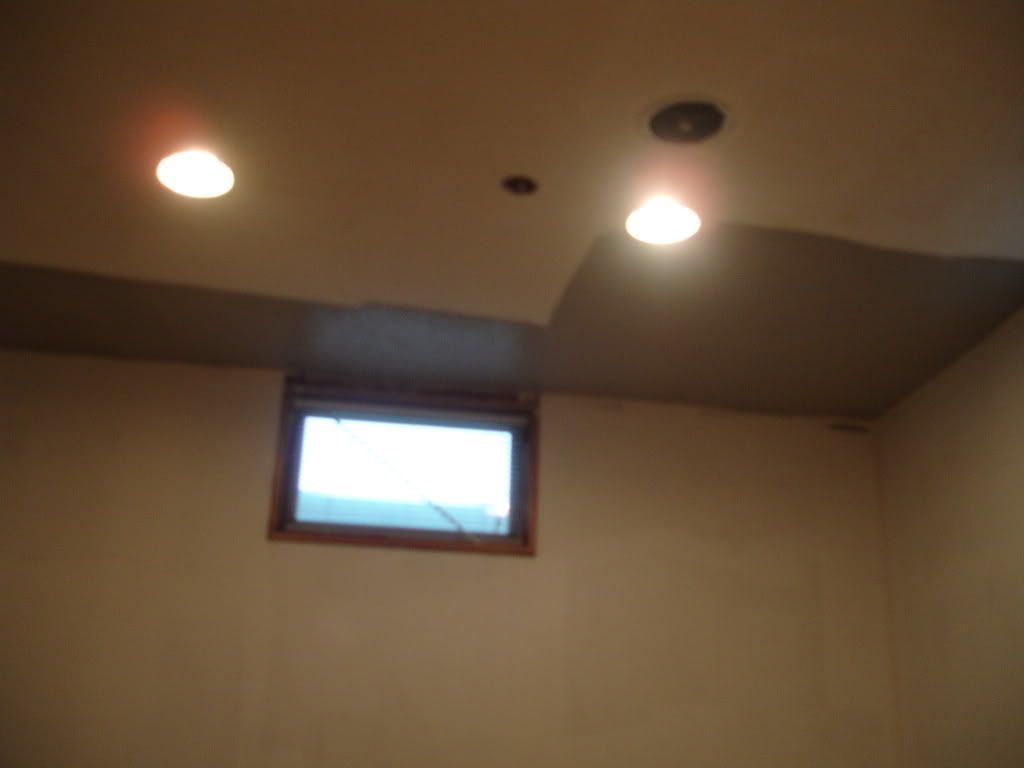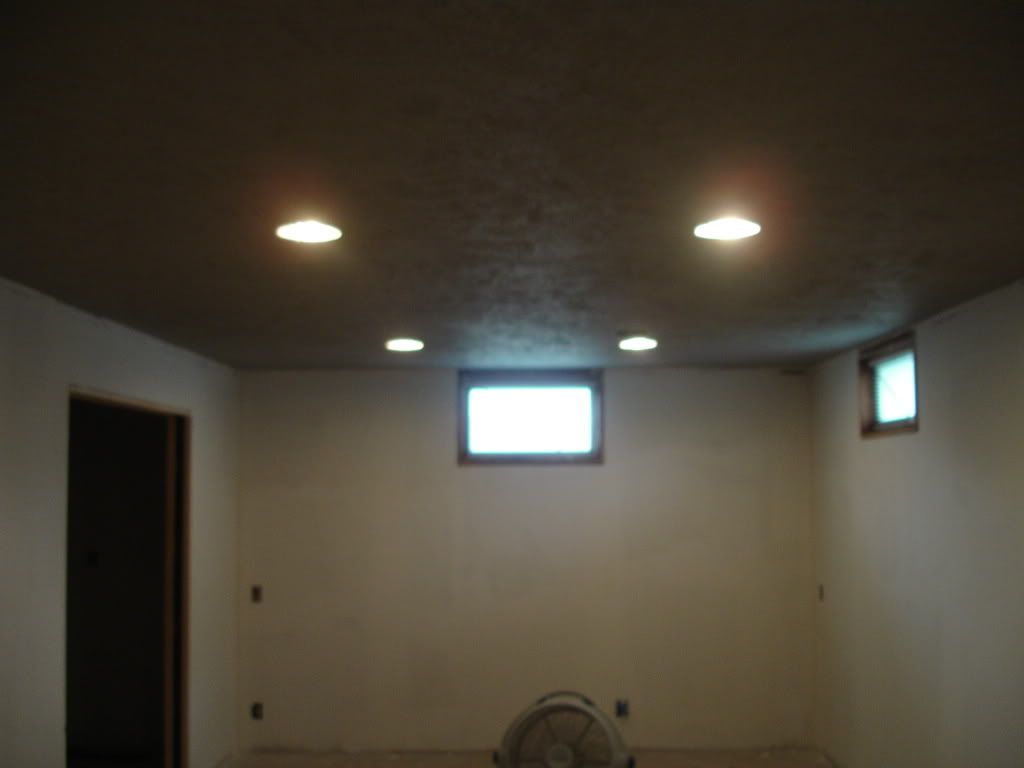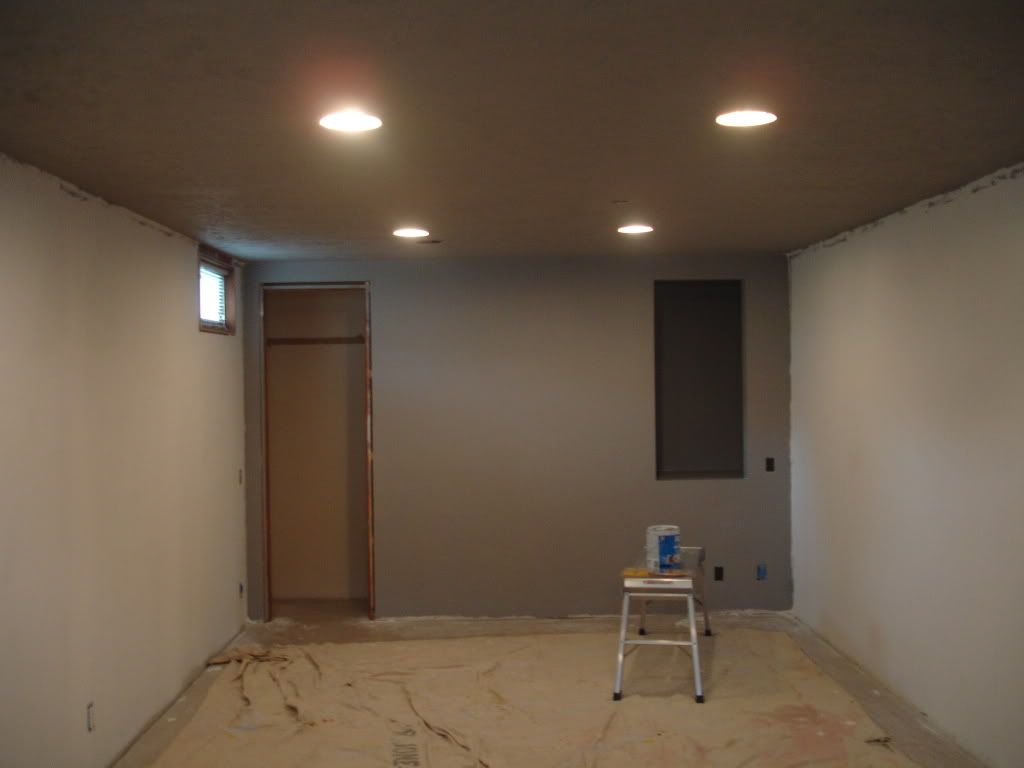 6.12.10... while waiting for paint inside room to dry I started priming and painting the speaker shelfs and rack shelfs... made them out of MDF and painted them to match hoping they would blend into the walls...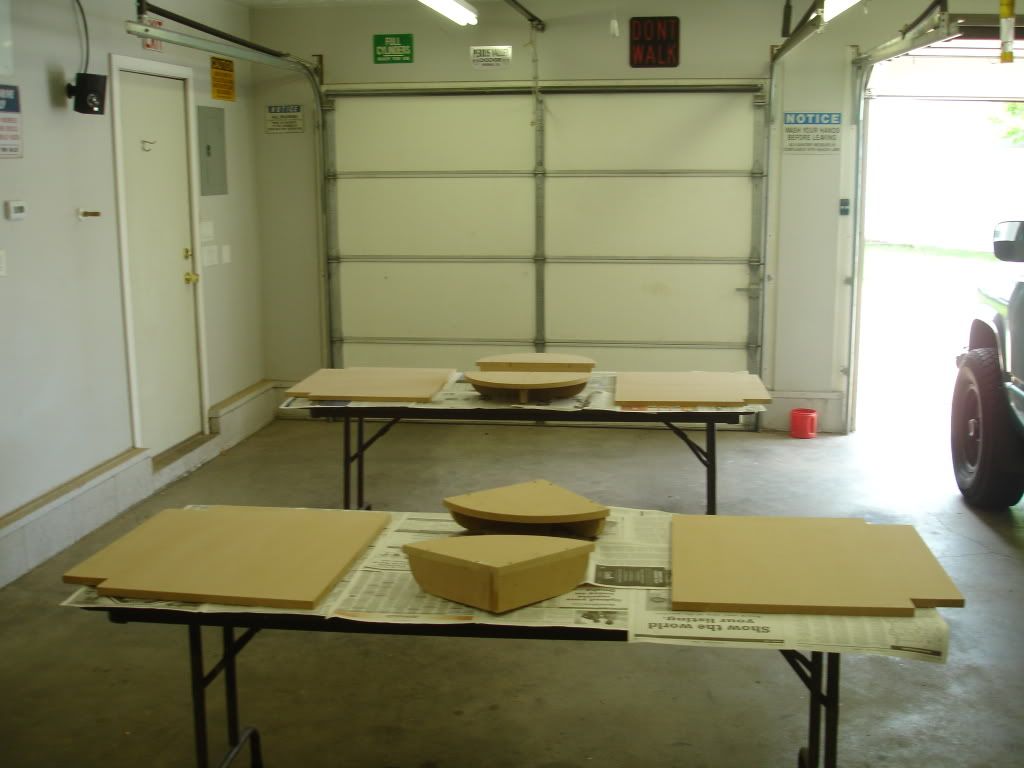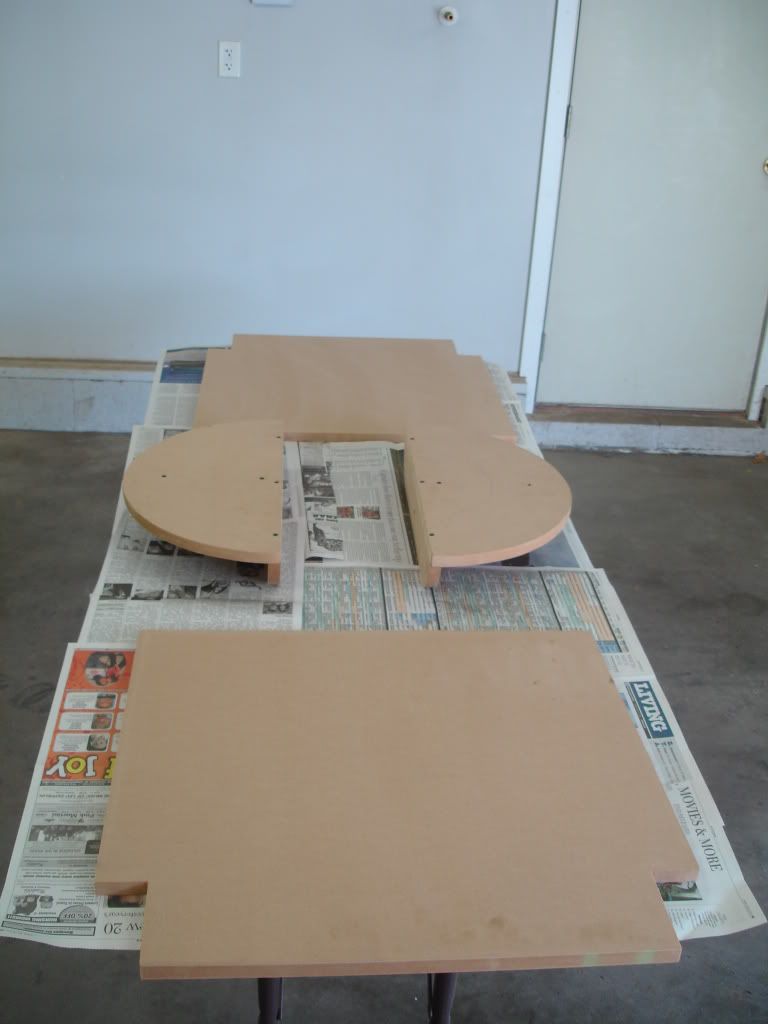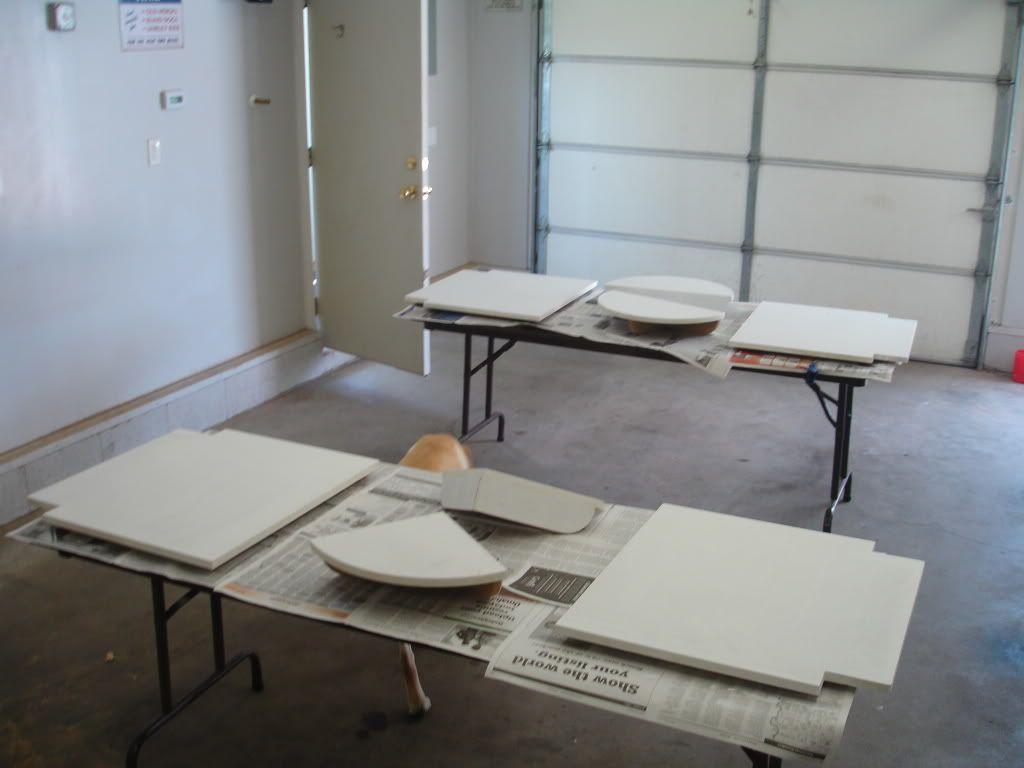 6.12.10... primer had dried and I started painting the ceiling...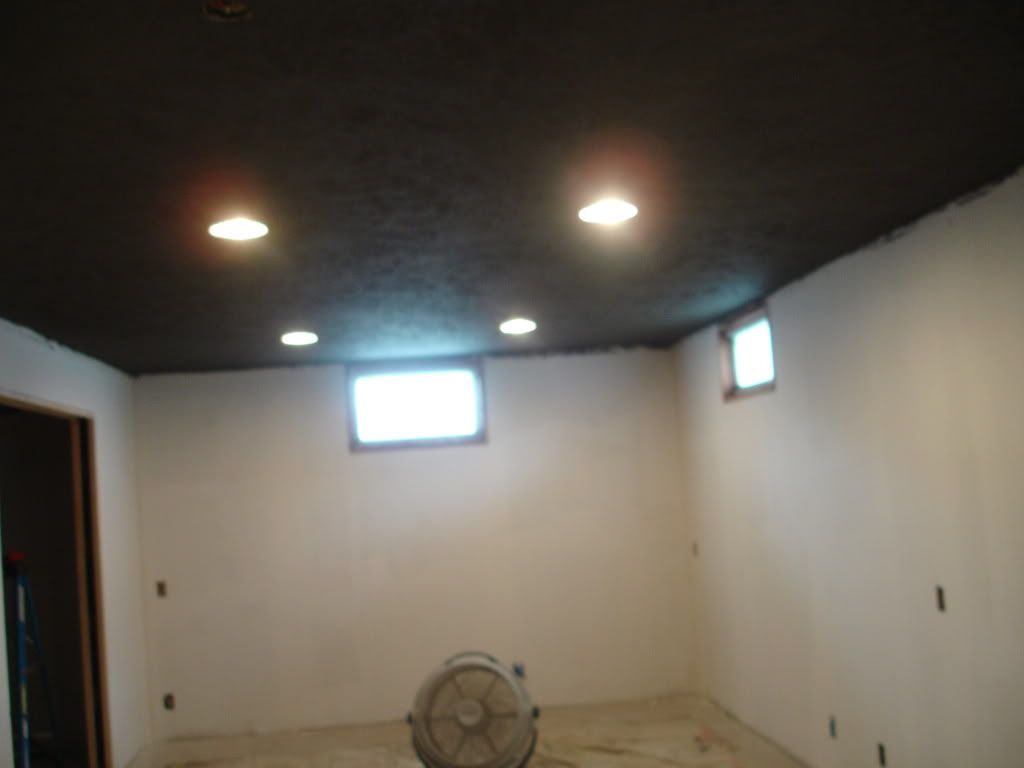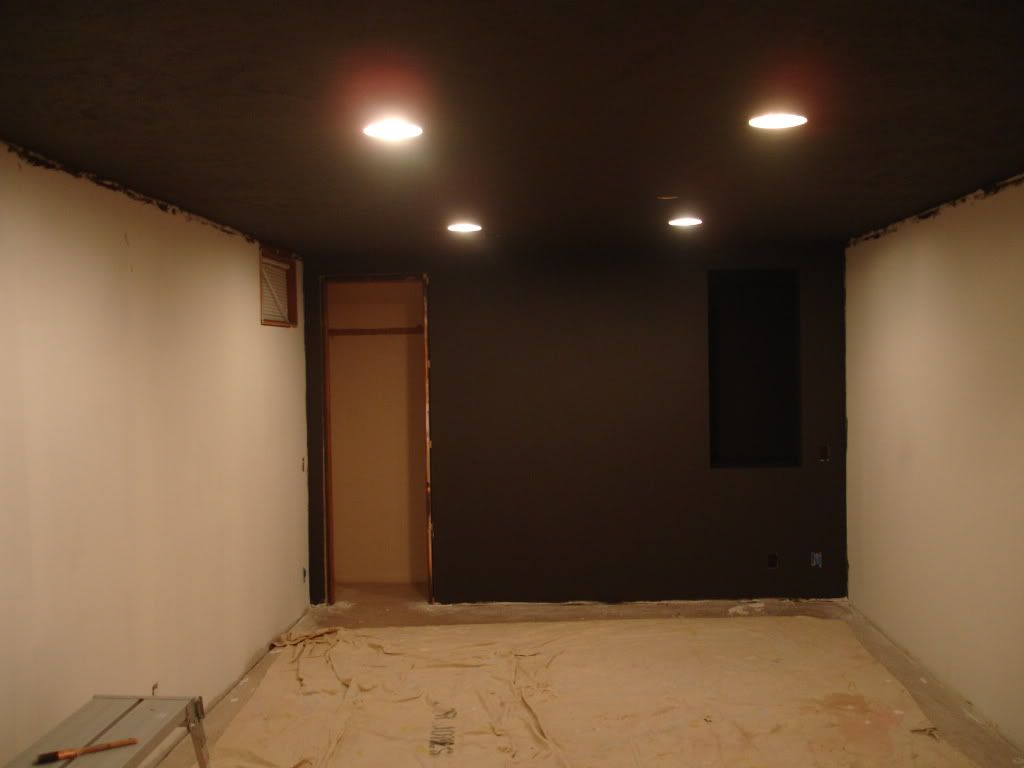 6.13.10... early start to try and get walls painted...