The Appreticeships - Hmm, can't edit the title... that sucks.
January 2011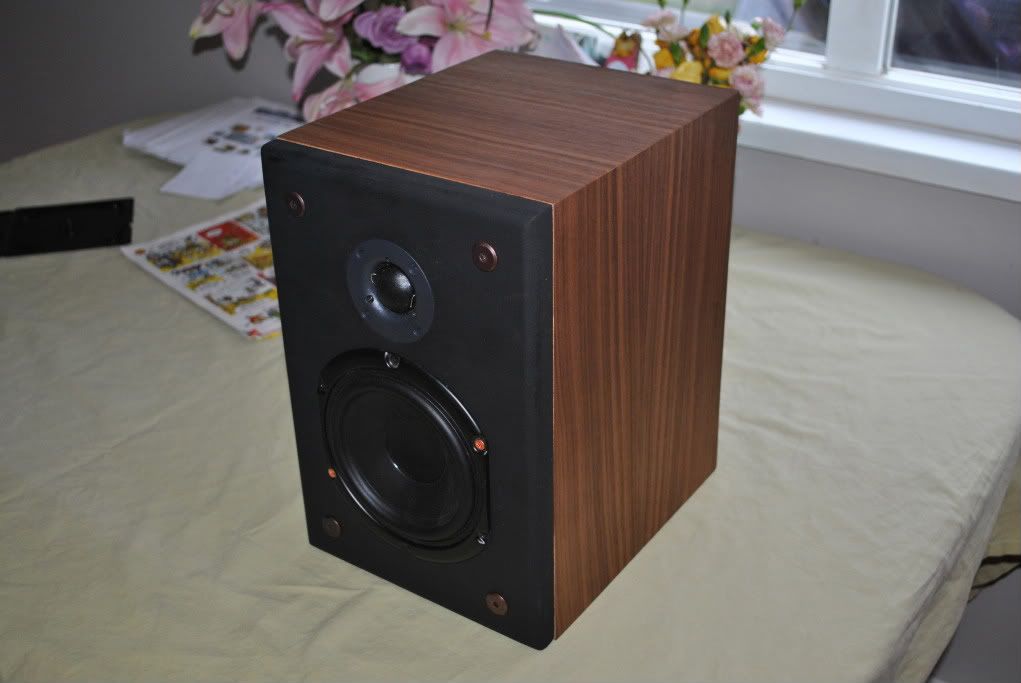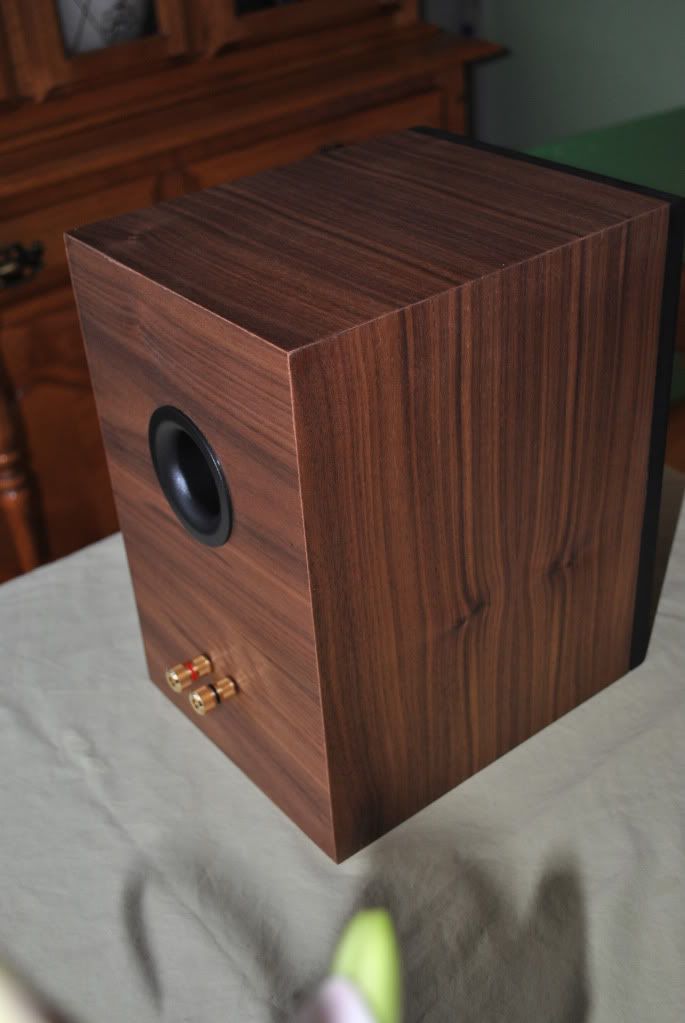 Thanks for looking at my DIY speaker build. Here is a little bit of info about this build. I've managed to build an excellent sounding, compact, easy to construct 2-way speaker, that costs about $150/pair including all materials. This is the perfect build for someone lacking good tools and a tight budget. This is not a unique build. There are hundreds like it. I built it so I could learn XO design. Read on to see what I mean.

2 way
Sensitivity = 83 db/w/m
Impedance = 8 ohm nominal
XO point = 2300hz
Frequency response = ~50 - 20,000hz
Cost = $150/pair

The Concept

Before I did anything, I had a few ideas of what I wanted from this new build. They included:

1. Cheap - $150 total to be exact;
2. Small;
3. Simple;
4. Original (my own XO design, not an original concept);

To keep the objectives, it was obvious it had to be a 2-way. I also intended them to be used with a subwoofer, but I didn't want to be limited to having to use it because I live in a town house. They'll be used for HT use and music.

Drivers

Peerless 830656

http://www.solen.ca/pub/cms_nf_catal...au2=1&niveau3=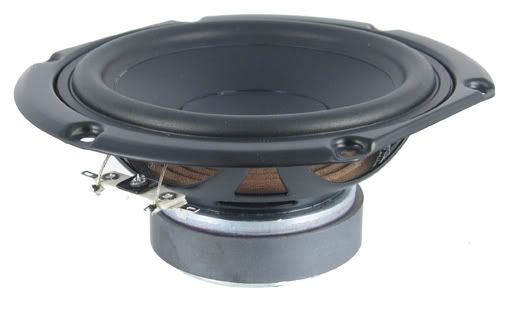 Dayton ND28F-6

http://www.solen.ca/pub/cms_nf_catal...au2=1&niveau3=





Driver Update

I've now had these drivers in hand and played with them a little. I came across a problem with the Dayton ND28F-6 tweeter. I wasn't able to measure DC resistance so I tried to play some test tones. No tones. A dead tweeter? Nope. One of the leads in the body of the tweeter was disconnected. See picture: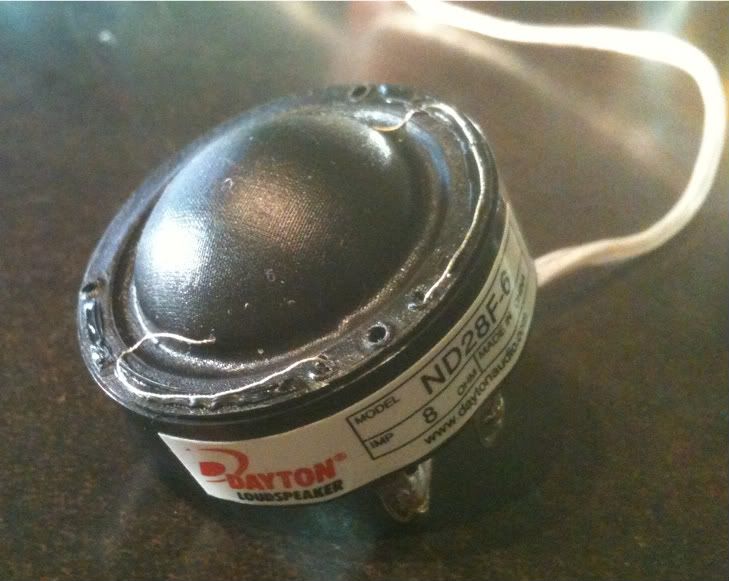 I was able to determine this while the ohm meter was connected I fiddled with the leads and it made contact. So the lead is just touching inside the tweeter body
Hopefully it keeps contact
I'd say that's a good strike against this tweeter. If it give me problems I'll return it or something. Not sure what Solen's return policy is. I've had it for a while now before discovering the issue.
Edited by tuxedocivic - 6/18/12 at 1:47pm