Not sure if you guys have noticed yet, but looks like Craig got his VS-18.1 tested by the same guy that did the Audioholics sub testing earlier...
Quote:
All the data was provided by Paul Appolonio. Paul recently did the measurements for the Audioholics Ultimate Subwoofer shootout. We shipped him a VS-18.1 subwoofer system at our expense. The purpose of this was to get a third party set of measurements regarding our subwoofers. We hope this information is informative. Please feel free to ask any and all questions.
The max CEA2010 output numbers....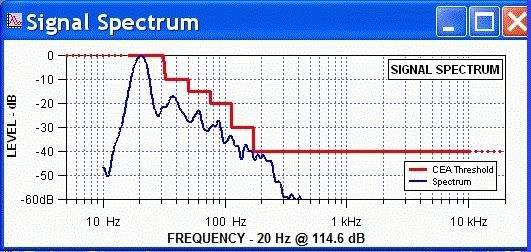 25 Hz: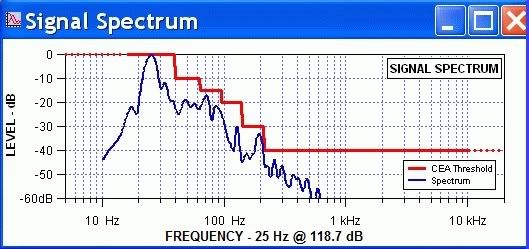 31.5 Hz: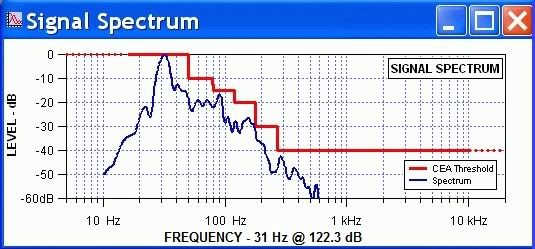 40 Hz: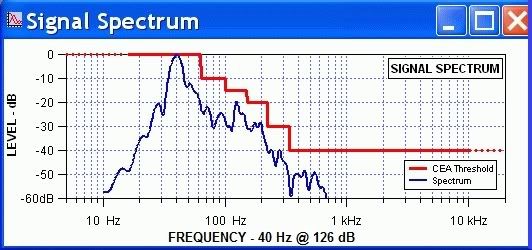 50 Hz:
63 Hz: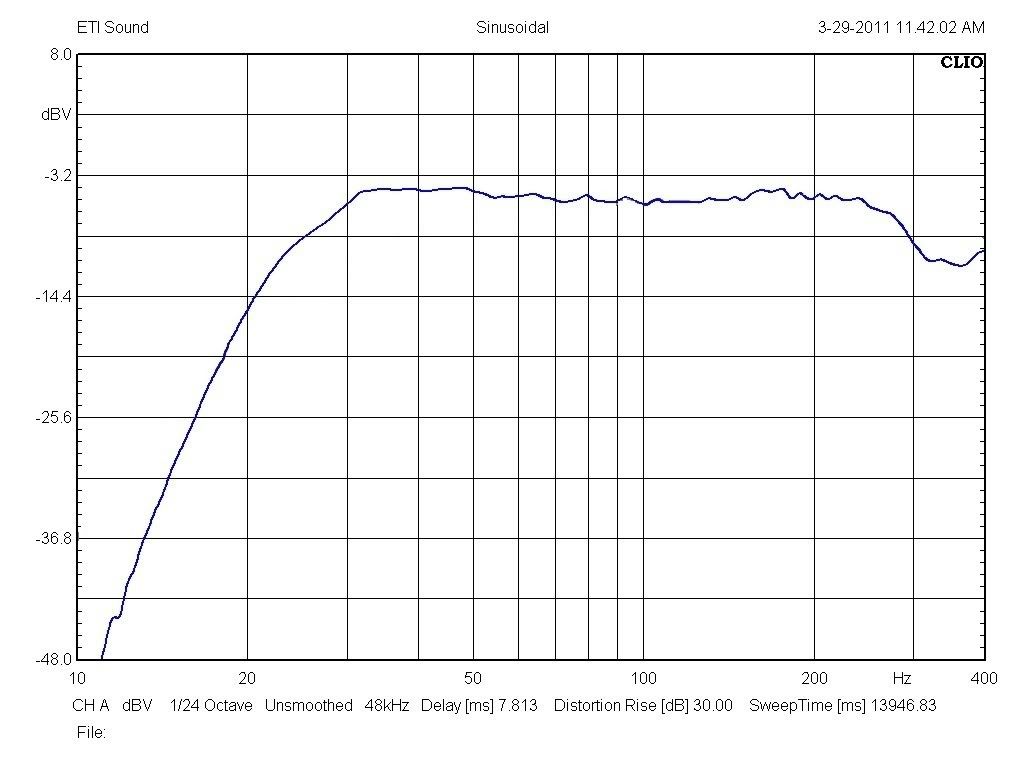 Quote:
This is a 125 dB sweep at one meter. The 125 dB was taken at 50 Hz, the voltage required at 125 dB set, then the sweep was run at this voltage. The sweep took just under 14 seconds.
As this sweep was done in terms of dB's from zero, we can see that 20 Hz was about 11 dB down from 50 Hz in this close to max output sweep.
It isn't the usual thing for a subwoofer to have a response like this shown. But it is one tough test for a subwoofer. It shows the 125 dB from appx. 32 Hz and up, with a lower SPL as we head down in frequency. This is also with the subsonic filter engaged.
Thought these graphs would be good in comparison to our sealed graphs in showing what the different designs are capable of...doesn't look like those of you wanting the vented version will have to wait long..