EDIT 2/4/11: Finally getting moving on some stuff... looking for feedback and ideas if anyone has any! Please let me know!

We moved into a new house in July 2010 - and it had a great finished basement.

I had posted a thread last year looking for suggestions for my room - and I haven't had the budget to make any of the real changes yet... but I wanted to post up some pictures of the progress so far in "dealing with what I have".

Equipment in the room:
Mitsubishi 73" DLP TV - 73740


Toshiba 57h94 CRT RPTV


Harman Kardon AVR 3600


Harman Kardon AVR 635


Speakers: Pioneer SP-FS51-LR front towers, Pioneer SP-C21 Center, Emotiva ERD-1 surrounds, KLH rears.


Infinity TSS-450 5.1 system


Subwoofer: Elemental Designs A2-300
Sony BDP-BX58 (S580) Blu-ray Player and SACD Player
Motorola DCX-3200 Cable Box
AppleTV2
PS3
PS2
Wii
XBox
Pioneer S810S tape deck

System controlled with Harmony 1100 and RF extender


Here is the overall floor plan of my basement - I obviously forgot to put a door on the bathroom and sump pump room in the plan, but you get the idea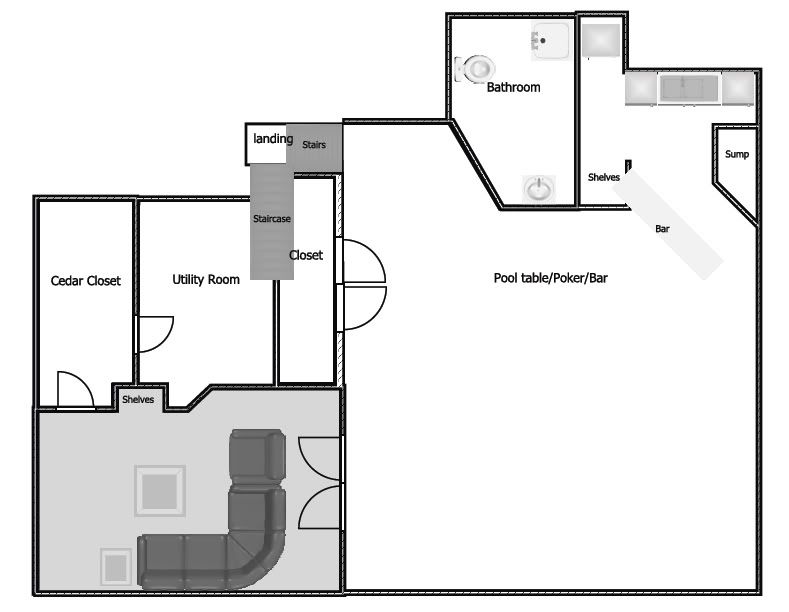 This is how the room originally looked after I started trying to set it up: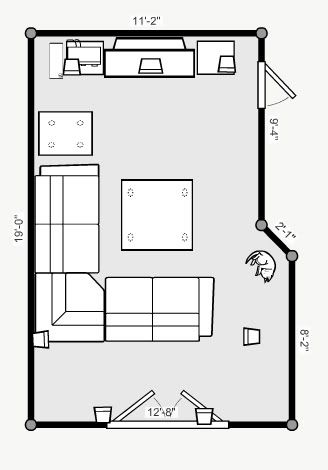 ...and the best part - a whole wall of mirrors!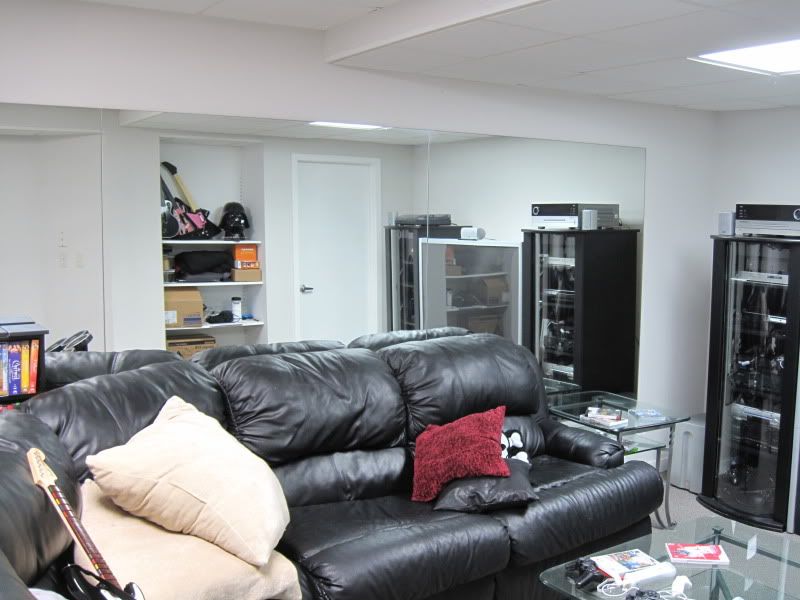 My plan is to go through and pull down all of the drywall - and redo it with double drywall/green glue, use clips/channels to decouple from the studs, and double drywall/green glue the ceiling (with decoupling there as well).
Sadly the money I planned to use to get that started didn't come through - sale of a car, and cashing out of a large chunk of vacation time... both fell through... so I had to come up with a "lets just make due" plan.
(continued in next post)