So I decided to try some DIY speaker cables. I initially tried this with dual 12 ga wire from monoprice and all gls safe banana plugs. This attempt failed. The gls safe plugs and the back of my amp didn't play well together, and dual strands of 12 ga wire inside the techflex ended up not being flexible at all.
I then ordered 50ft of blue jeans cable quad 14ga wire. I also ordered 6 locking banana plugs for the back of the receiver. I ordered 25 ft of carbon techflex and 25 ft of black techflex, as well as all the heat shrink. Here is the result.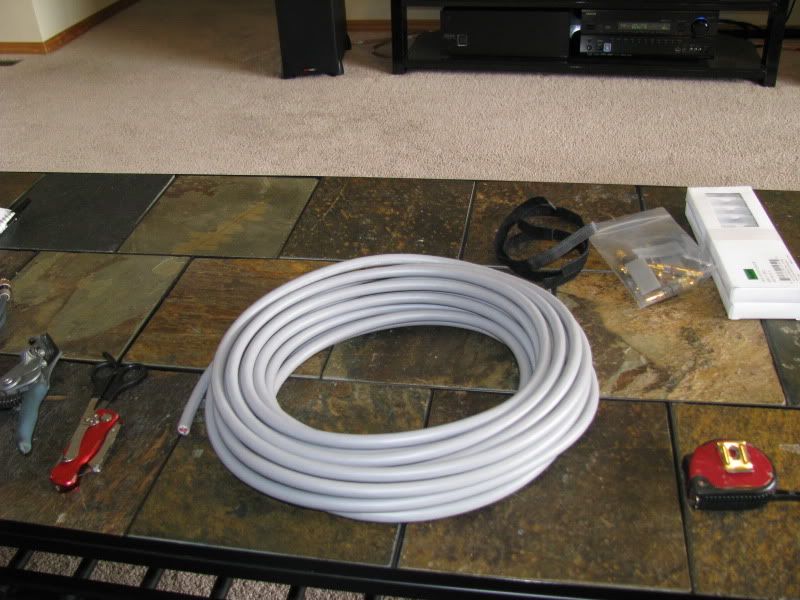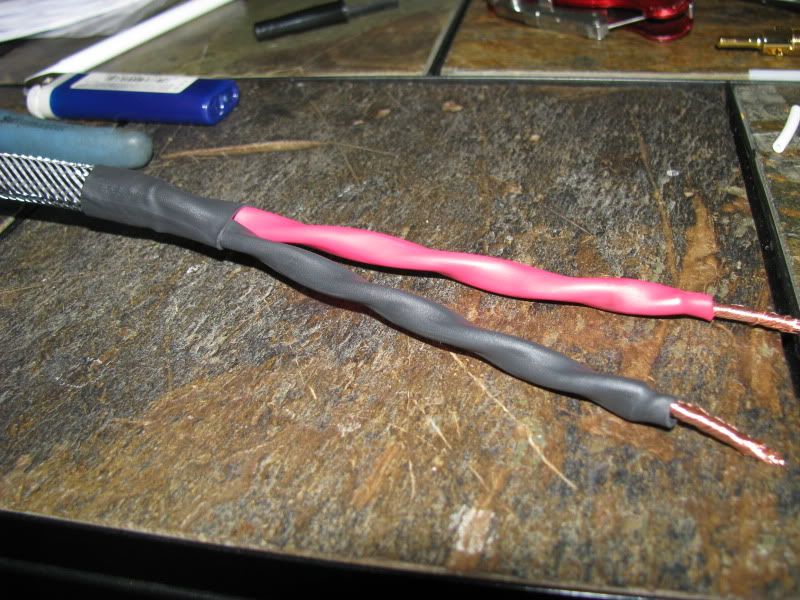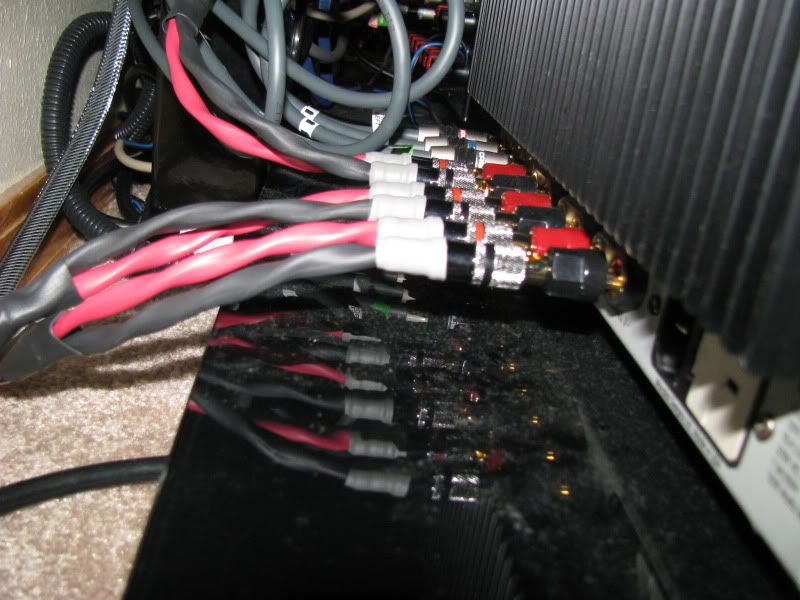 I know I should have dusted off the entertainment center before I took these pics.
Now I am left with 28ft of the quad 14ga wire, approx 21 ft black tech flex, 10 gls safe banana plugs, and lots of heat shrink. I guess I will make another set using black tech flex and then sell them.