Quote:
Originally Posted by
jdanforth
My workflow is basically like this:
1. Set up camera at angle #1 and shoot for a while
2. Move camera around while I work (no less than 20 minutes per angle if I can help it)
3. Yaknow, do the theatre build (the easy part!) (real time)
4. Slurp all of the frames into Adobe Lightroom (~25 minutes over USB2... ugh)
5. Adjust all frames for lens distortion correction (a unique feature of Lightroom 3) to remove the fisheye look (~ 10 minutes)
6. Adjust all frames in bulk for color, exposure, brightness, saturation, and ISO noise (~ 20 minutes)
7. Export all frames as max-quality JPEG (the GoPro shoots JPEGs natively) (~ 60 minutes)
8. Import each sequence (each angle) into QuickTime Pro 7 and export to Apple ProRes 422 video clips (~ 10 minutes per angle)
9. Import Apple ProRes 422 video clips into Final Cut Pro X and pre-analyze for color balance (~ 2 minutes per clip)
10. Sequence clips together on the timeline (~ 15 minutes)
11. Pan and Scan each angle to fit in 16x9 frame (this is how I get the panning effects and is also the reason why I'm mastering at such a ridiculously high resolution) (~ 5 minutes per angle)
12. Color grade all clips (~ 5 minutes per angle)
13. Add titles, transitions, effects (~45 minutes)
14. Hunt for music (must be royalty-free or Creative Commons) (~ 15 minutes to 2 hours [seriously... finding music for this is annoying])
15. Render, compress, and export to 1080p h.264 (~ 10-25 minutes [depends on length and complexity of video])
16. Upload to YouTube (~ 15-30 minutes depending on file size)
I'm doing all of this on a Mac Pro with
eight
2.8GHz cores and 18GB of RAM on an SSD drive hooked up to a 30" monitor. I can't imagine how long this would take on a more average dual-core computer.
But NOW I'm starting to complicate the process by shooting with my Canon dSLR on a motion-control rig. This rig will propel my 7D along a 6-foot track taking
18
megapixel still frames every second then moving a fraction of an inch and taking another. Way cool!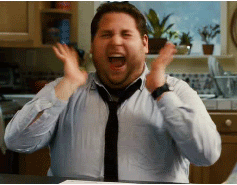 I don't even put that much time into my HT
build
! No wonder we don't see more people posting those clips! Thanks for taking the time to do all that for us schmoes!
Party on, dude!!