Well the zip tie thing is actually a very simple and elegant solution (if your light cans are still exposed). I wish I had a picture, but what you do is tightly secure a zip tie or two on each "arm" of the cans where the extensions are pulled out to secure them to the floor joists or other ceiling structure.
Something like this.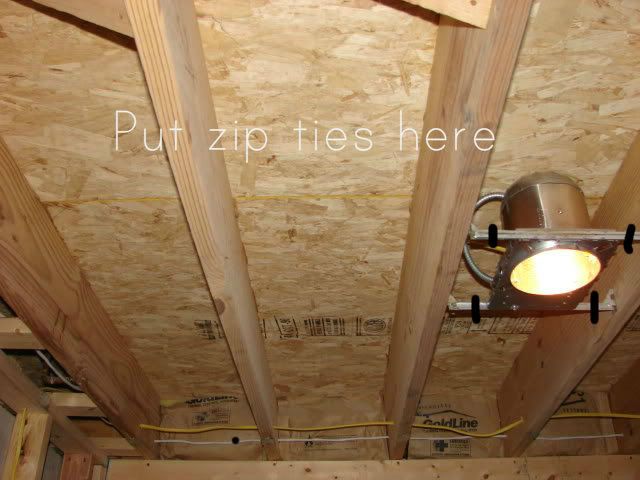 Sorry for the crude example, it is all I could come up with in photobucket, but I think you get the idea.
Works like a charm.
Hope this helps.
Regards,
RTROSE