I am finally starting the build of my theater. After all the changes you guys helped me make on the initial floorplan, here is the one I am using: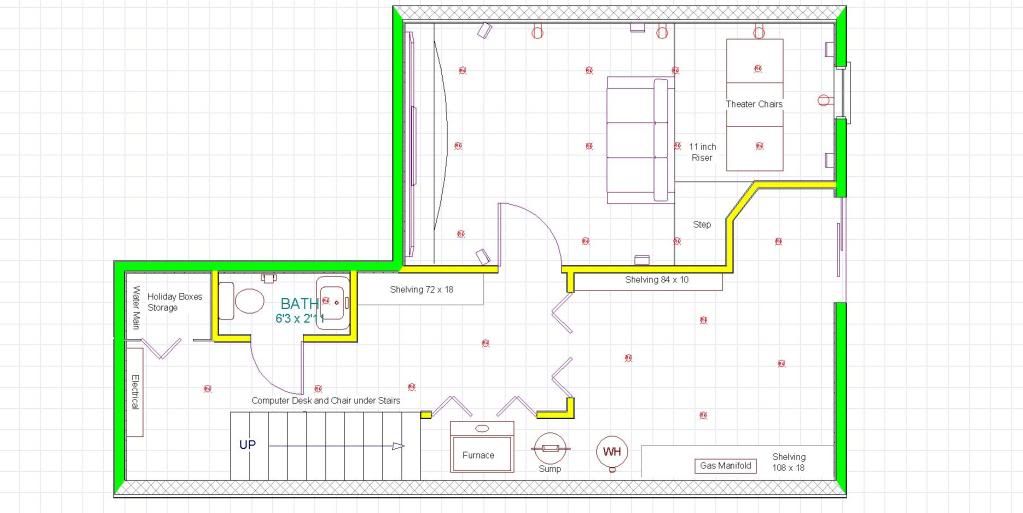 I purchased green glue, whisper clips, acoustic sealant, putty pads, and the IB3 wall to ceiling connectors from
www.soundproofingcompany.com
. Great people to work with. You should visit their site to learn, then call them and send them a floor plan...preferably a clean one without all the extras such as lighting, wiring, etc. Just something to look at to get the gist of what you are saying. The stuff is not cheap, but some things should have good money spent on them, and sound control is one of those things.
The room is 21' x 12' (at the widest, 8' at the thinnest) by 7.9'.