I just have to put the seating in place and make the acoustic panels when the prints show up ( see this thread).
http://www.avsforum.com/avs-vb/showthread.php?t=1316623
This is my second home theater, the first can be seen in my signature link until I modify it. That setup stayed with the house -along with the previous wife ;-)
This room is about 13.5' x 17' and has 7' ceilings. It's a 1959 bungalow that I pretty much gutted and reno'd. Those pics can be seen here if you're interested.
http://s205.photobucket.com/albums/b...ndford%20Reno/
Here are the pictures of the theater...
This is the original front door from the house, it's a cedar plank door....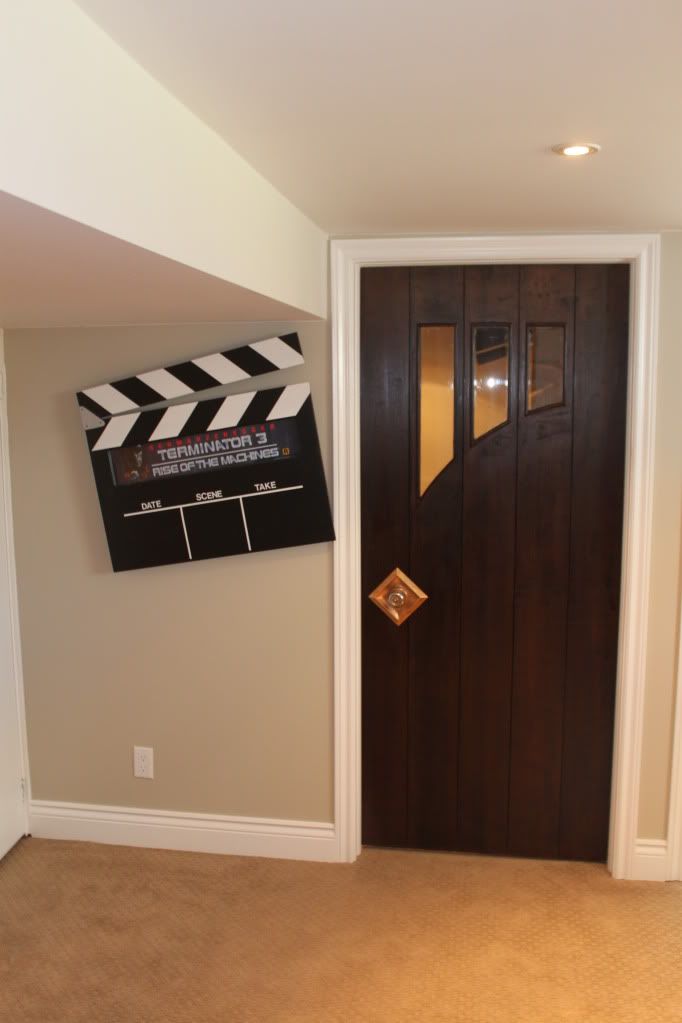 A shot from just inside the door.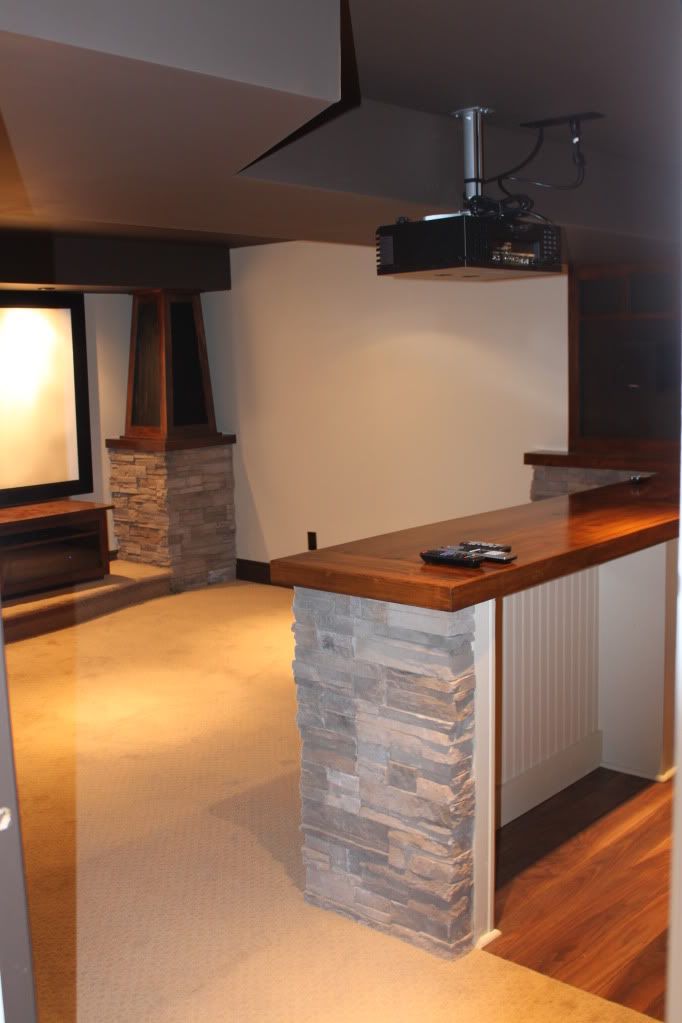 Looking to the front..
A close up of a column. Basically a three sided box. Front is speaker cloth and rear is open...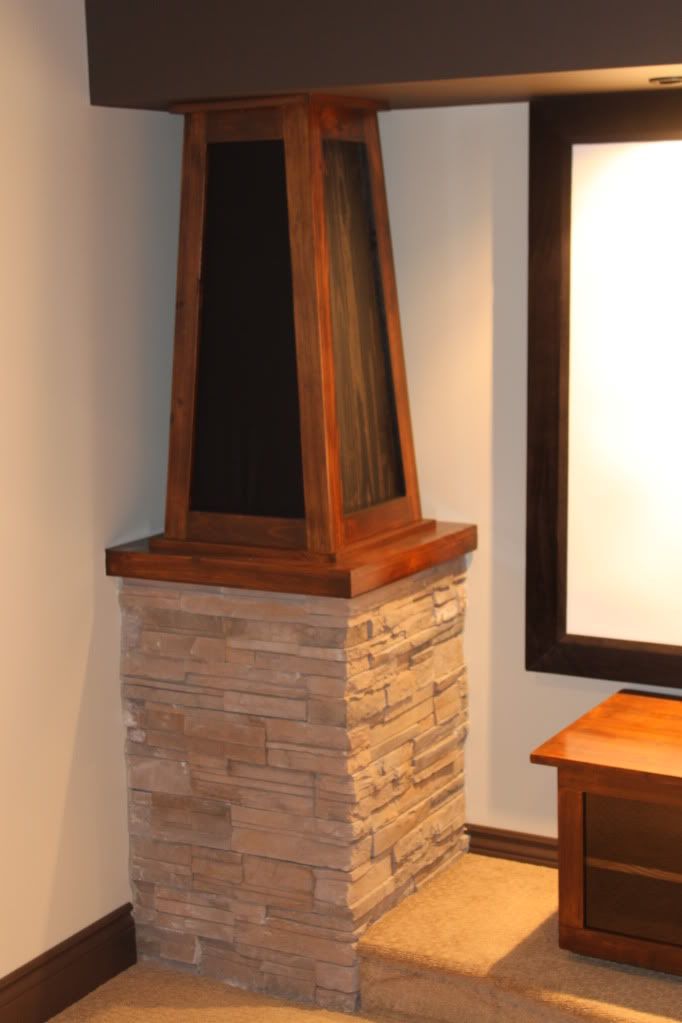 Front of the bar. The wood design matches the windows on the front of the house (as do the columns).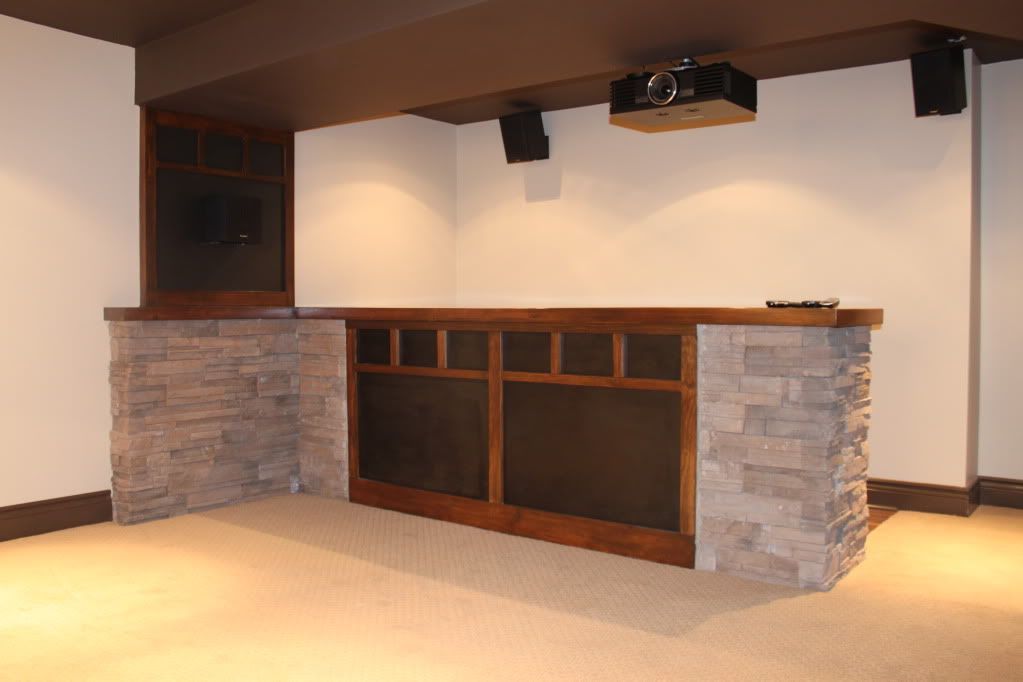 I'm no finish carpenter but it didn't turn out too bad. I did everything except the carpet.
The screen is a DIY 41"x96.4" Wilsonart Laminate. The PJ is a Panasonic AE4000. The speakers are all Paradigm. Yamaha AV receiver (HTR6063) and Panasonic BluRay.
I have some seats to use now but I'll probably go with a recliner couch in front of the bar as the kids like to sit close. Behind the bar will be four leather counter height stools.