Hey guys just wanted to show my work off after finally getting it setup.
We bought our new house and had a baby recently so please excuse our lack of decorating.
First done is the family room. Featured is a 47 inch magnavox lcd 1080p tv that I brought back to life after finding it left for dead by the roadside. After new power supply and replacing a couple bad caps she lives again, no bad pixels or defects. Connected to it and hooked up to the equiptment that is downstairs which is a comcast digital adapter and Onkyo ht-r340 and onkyo surround speakers and sub. This is a secondary room to our living room which I will be posting a bit later, so the equip. is less important here.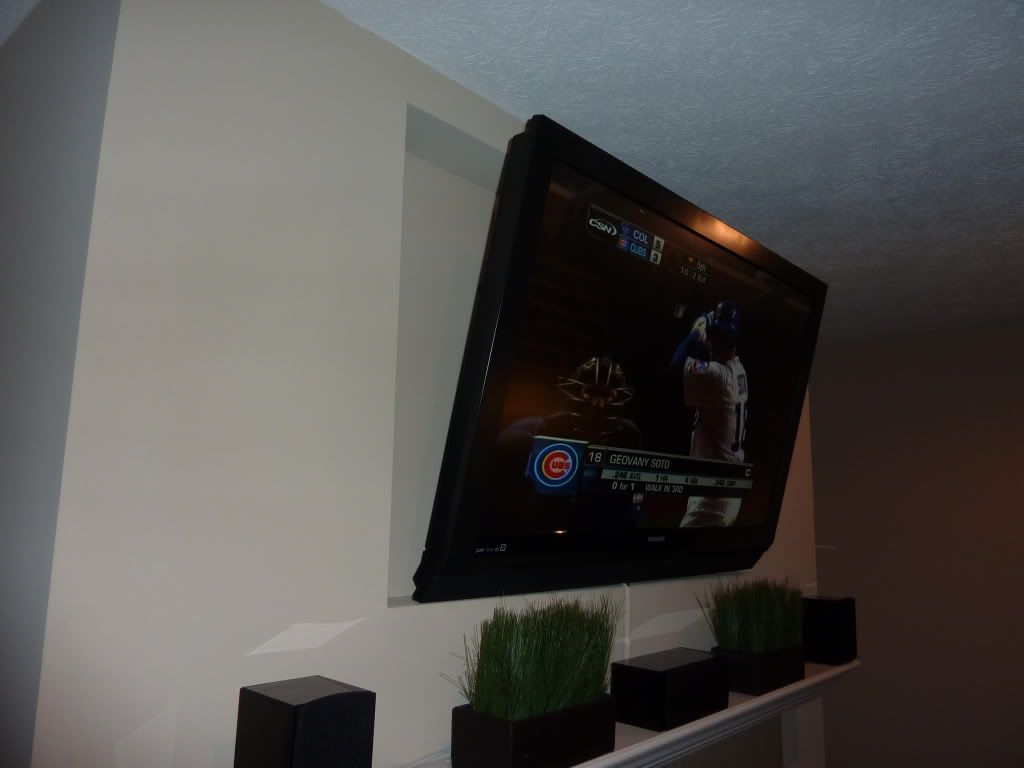 Will update later with living room pics which isn't done yet but you'll get an idea what i'm going for.