And here's an update just for Mr. Hitachi
My fan came in yesterday as well. I ordered it off of Amazon on Sunday night and it showed up Wednesday morning. This is despite a warning that the seller required an additional 3-5 days for order processing.
At any rate, the thing is big! Notice the landing on my stairs is four steps up (about 30"). The actual fan dimensions are 22" x 11" x 15". I'd read that before, but hadn't stopped to really think about it.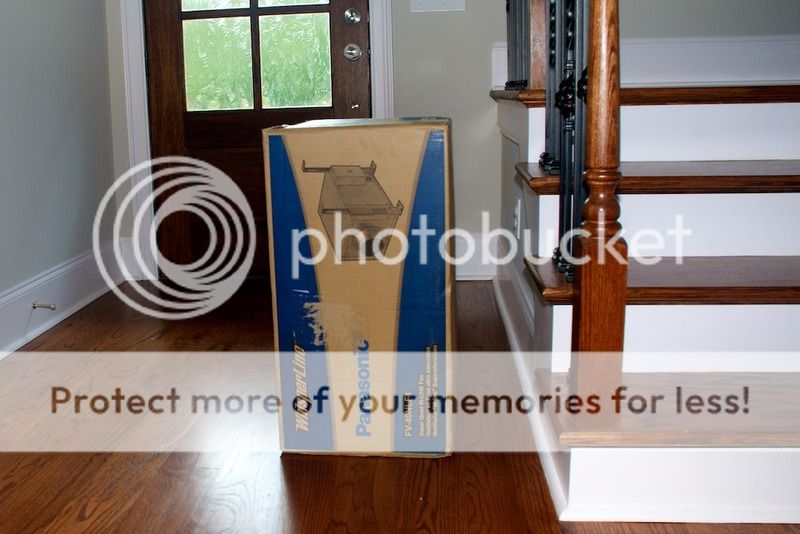 I wired it up to an extension cord (don't try this at home kids) because I wanted to know what I'd be dealing with. My first impression is the FAN is really quiet! It's certainly quieter than most of the other exhaust fans in my house. The fan inlet is also very quiet. However, there is quite a bit of wind noise at the fan exit. If you look down the exit you can see that the 8" duct is pretty much cut in half by the fan shroud. So there's lots of wind noise there.
The moral of the story is I think it will be very quiet in the theater, but I will need to get creative on the fan exit to have enough duct length to cut the noise down where it dumps into my basement. So if you can, leave yourself some space on the fan exhaust for some extra duct.