The Resale Theater
We are having a home built in a north San Antonio subdivision with the understanding that we will be moving in 4-6 years. (USAF) Almost all decisions made on this house from which lot to flooring and finishing are made with one question in mind. will this help with resale? I freely admit that some decisions were made with our preference or convenience as the priority. Exhibit A- the dedicated Theater. This is something we cant wait to have and is probably one of the reasons we chose this floor plan. I realize that not all buyers want this so we are planning to take plenty of before pictures to display for buyers when the day comes that Uncle Sam decides I have to move on to a new location. In my mind I may have to return the room to the original state or be prepared to negotiate the room contents with the sale of the home. That day is years away though so on with the build!
The lot- the back of the lot is on a hill crest so the view will be over roof tops to the hill side beyond. Hopefully that helps with the closed in feel a subdivision can have.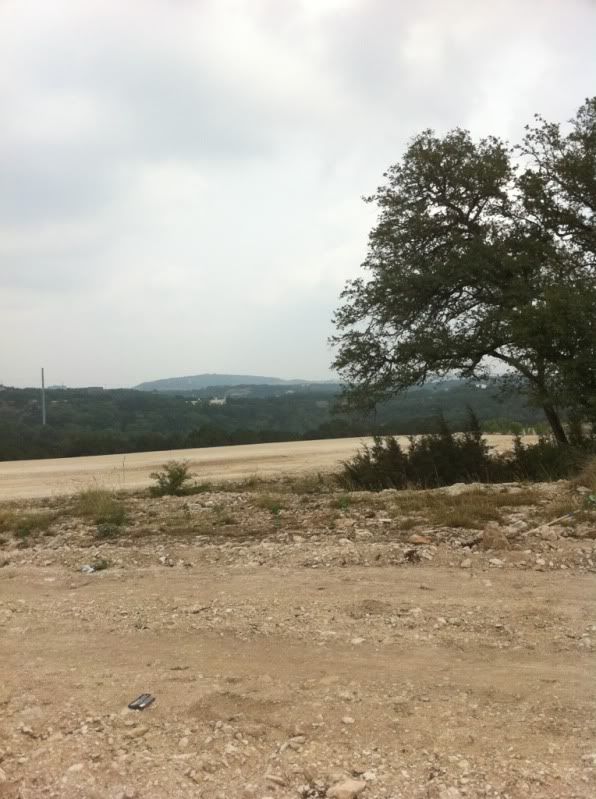 The front elevation- rock and stucco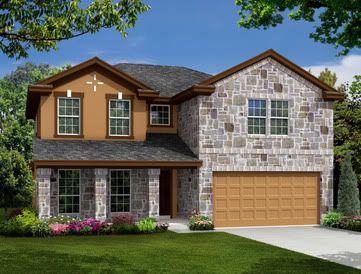 First floor- covered patio and second sink for Master bath are include in our plan.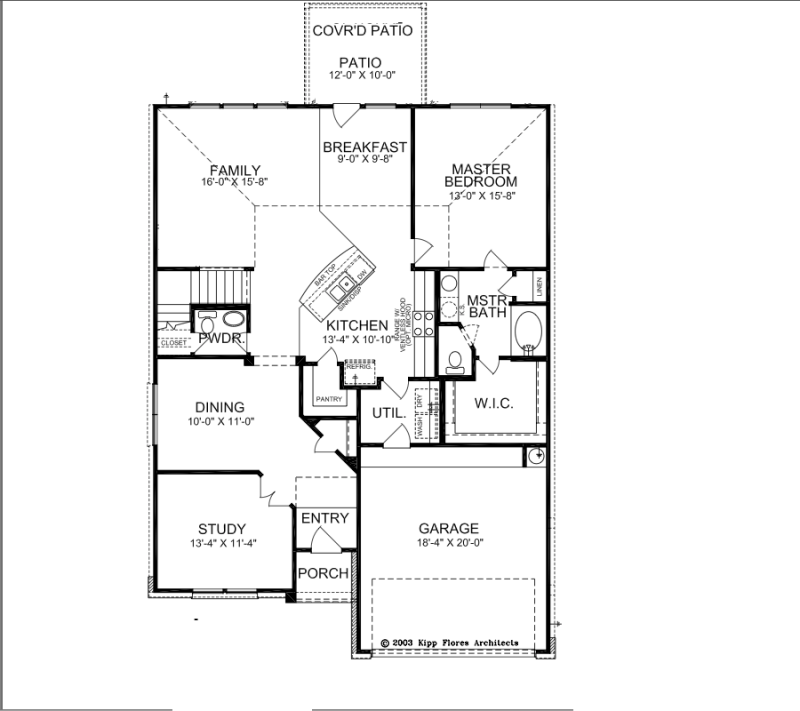 Second floor- I love the game room off of the theater. My AV equipment will be housed in the cabinets in the game room. I have had the media room wall moved 2.5 feet to get over 16 ft of length (it was 13'10x 13'8) if I encroached on the game room anymore it would have killed its usable space. Interduct cable run , door swing, projector outlet, cellulose insulation in interior walls, 5/8 inch drywall have all been included in the build to make my life a little easier.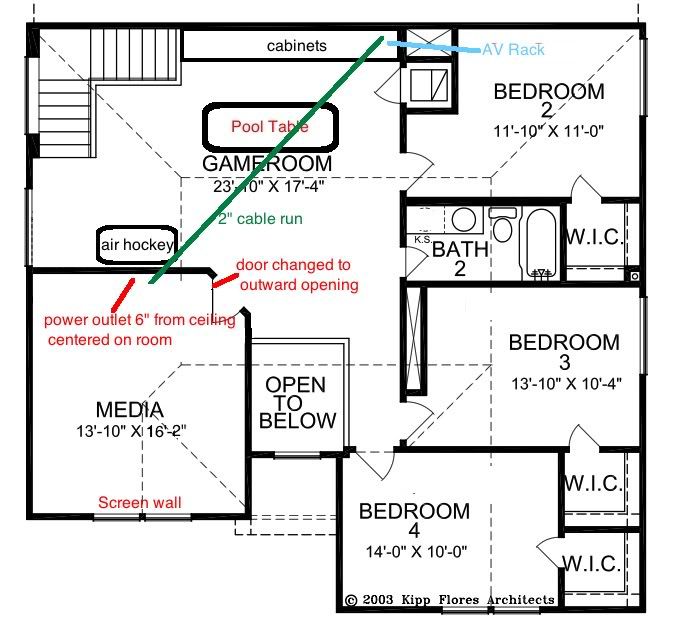 Equipment
AVR-----------------------------Denon 1910
L,C,R front speakers--------- Behring TRUTH 2030P
L, R rear speakers-----------WHARFEDALE WH-2 dipole
Subwoofer ?
Projector- 8350 or HC4000
Cables to go IR repeater
Jamestown 100 or 120 screen
Inputs
Direct tv
HTPC with Blu-ray
WII
Seating-
Open for debate but leaning toward two rows of 4 IOIOOIOI
Color scheme- open for debate but I love this room of similar dimensions
http://www.avsforum.com/avs-vb/showthread.php?t=897055
Goal - build a theater we can enjoy movies, sports, tv and MOVIES in that will have an instant theater feel when you walk into it for wide spread appeal.