Finished the framing, and ready for the electrician this week (after I clean up). Wife and I really went back and forth on the bar area. We are not drinkers, but like to host parties and wanted a place to serve food during movies, sporting events, etc. We think we found a good compromise with the bar. The back area will be 7'2" and will have upper and lower cabinets, a sink, compact fridge, and microwave. The raised bar area is a little over 6' in length. Here is a pic of the bar area: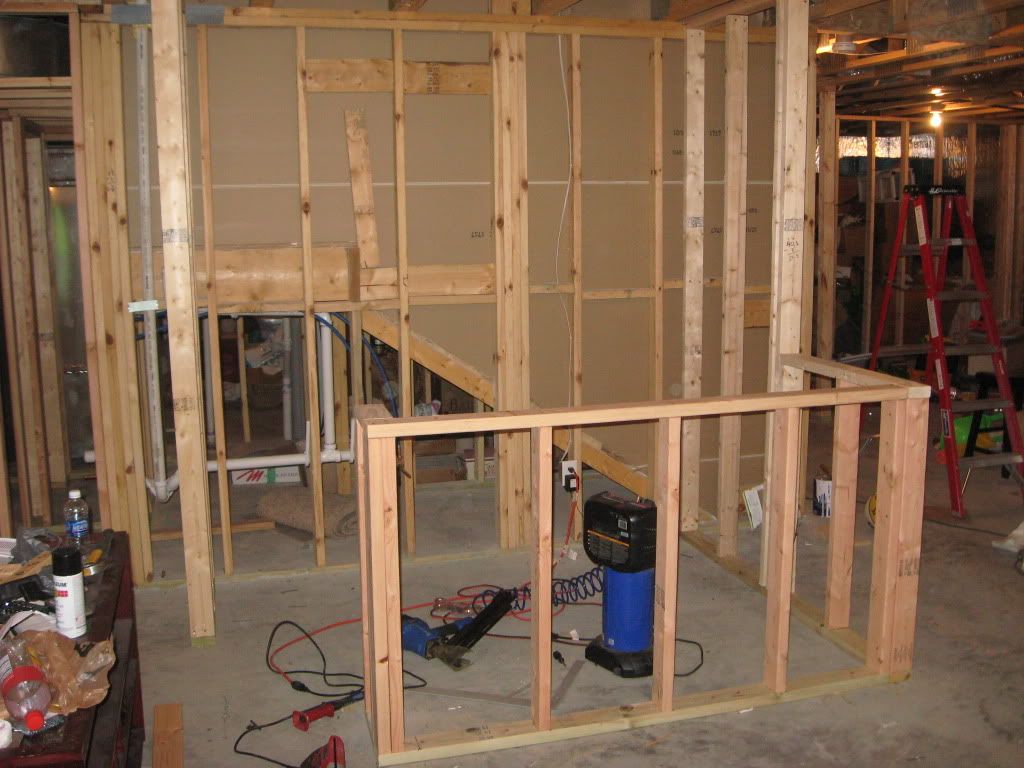 I wanted a media rack, but wanted it near the seating position and not in a separate room. Thought about the back of the room, but we want to have a foosball table or possibly a pool table in the back of the room. Saw a theater recently that had the media rack in the front of the room, but turned to the side. Here is a pic of the custom media rack I will be building: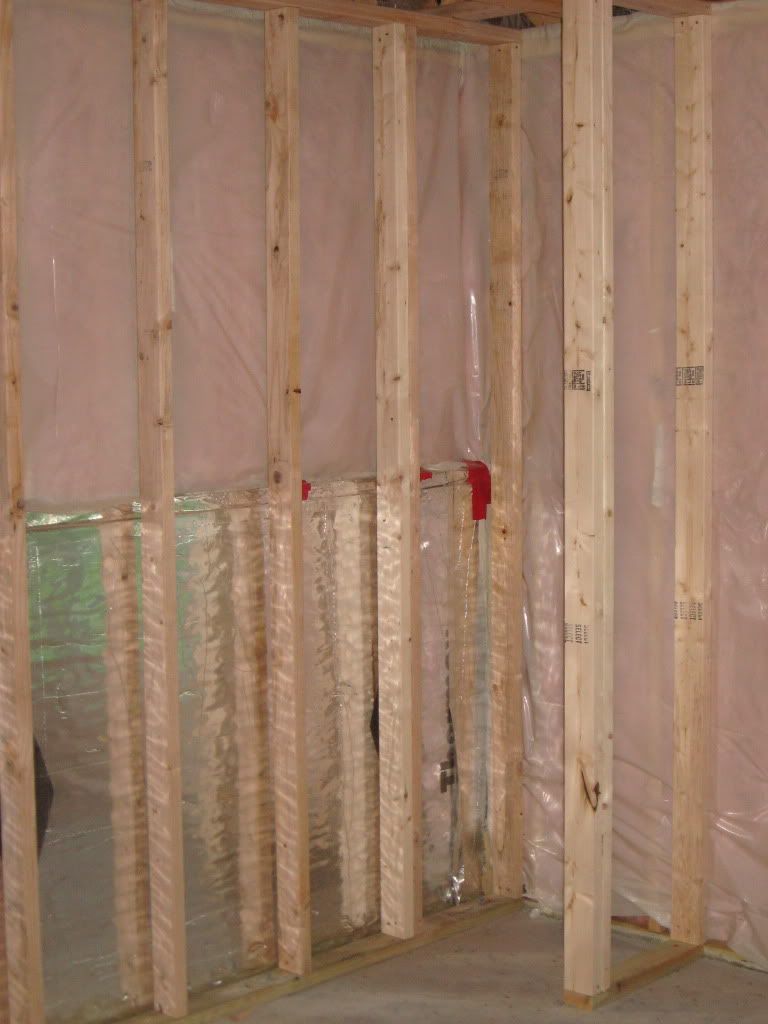 Here is what the front wall will look like:
Will post more pics after I get everything cleaned up.