Was offered all this for what I think is a good price: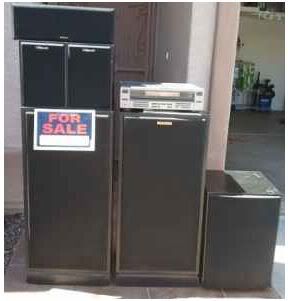 Owner says theyve been in storage for years and work great. Some light scratches on the tops but thats it. Said he cant find model #s but the bigger speakers are Klipsch Chorus II's. (CHR II FIN BLK 19) What else is here?
Hes sending me more pics later today with the covers off. Used value if they all work? Or max I should pay?
Thanks!