First a disclamier, this is my first DIY project, and my first real time doing anything with wood, I am a machine builder by trade, but we make those things with metal. (mostly)
Lol it seems there are more dual opposed builds here as of late than Carter has pills (he is a former pres for you youngins
)
Anyway, I though about upgrading from my old cerwin vega lw 15 for a LONG time, was going to buy the Epic Empire and on my quest for information, I found AVS. During my time here, I read about people who built there own subs, (you can do that?) I was shocked, and I got bit by the DIY bug HARD.
After consulting with the wife, and getting the nod, I had to figure out what I wanted from my sub. I definatly knew what I did not like out of my old cerwin, so that lead me to a sealed configuration. After reading, and talking to many of the people on here, and the wife, I settled on a pair of dual opposed mfw's.
The only thing my wife asked of me was "If they are going to be in the living room, can you make them look as good as the speakers we have?" I thought to myself, "I Hope" but the response that came out of my mouth was "Sure, no problem". But coming from a big black box in the corner, I don't think that's going to be much of an issue.
I have a drawing of my intentions, but I don't think that would help anyone with understanding, I tried skecthup, but, I dont have the time for that right now. So to sum up, according to my math, the boxes are going to be a little on the big side, about 7.2 cubic before the bracing and drivers.
Here is a pic of the pile of wood after all the cuts where made..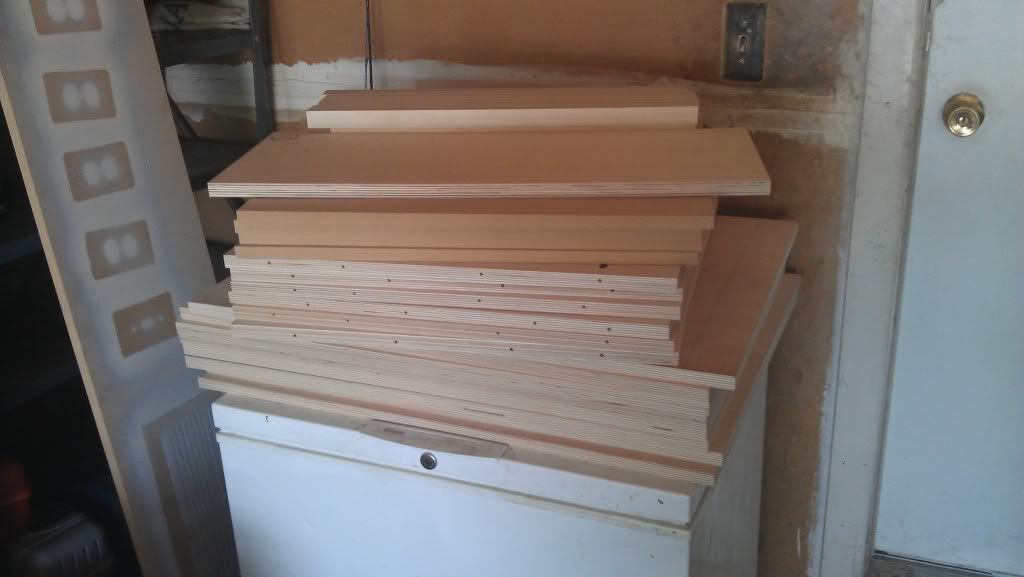 Then I got busy with the router and the ol' Jasper and cut my inner and out baffles, and the internal brace that is tying it all togther.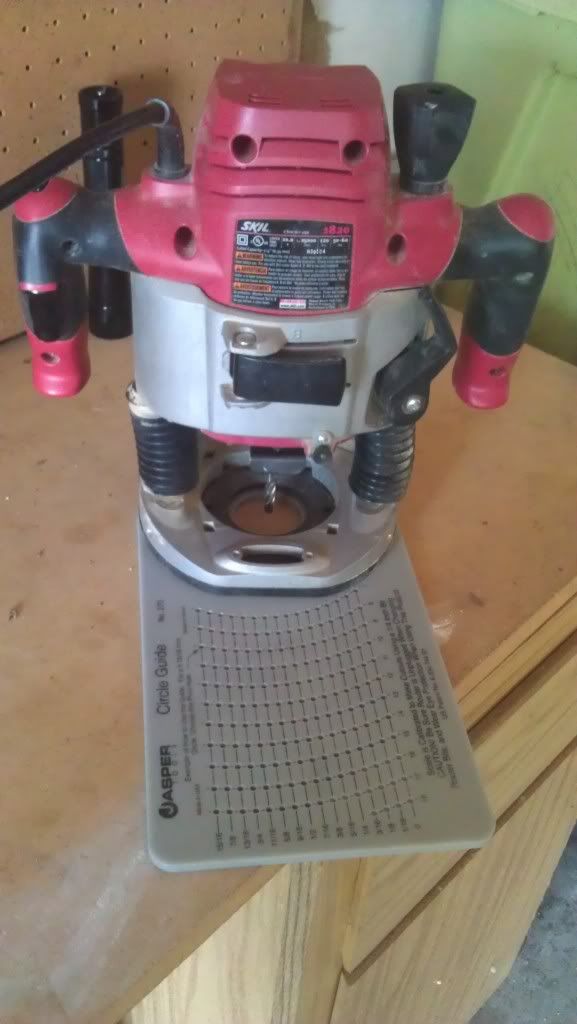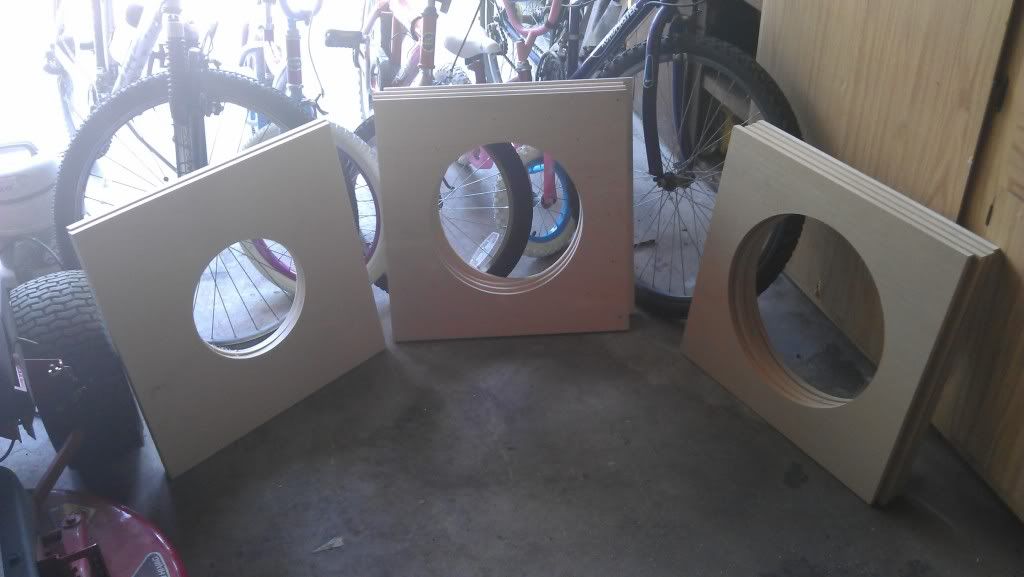 Once all that was done the next step for me was to glue the innner and outer baffels together. I had read that a hard thing here was to keep everything square while drying cause clamps would pull the pieces and make them not line up. So instead of clamps, I screwed the living snot out of them...
After I got them all screwed and glued I figured I would afford me a little look into the future (if you will)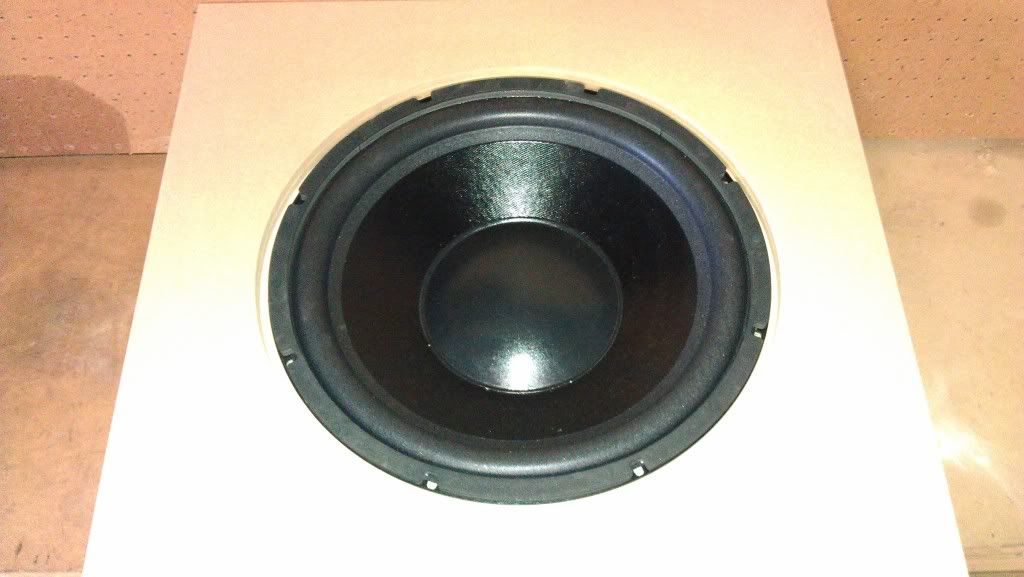 Back to work, the next thing on the agenda was the t nuts for holding the drivers in place, I went with Machine screw #8 with a 32 thread pitch AKA as 8-32. I am going to use SHCS with a hardend teco washer for a more industrial look.
You can see in that shot my plan of using (pocket screws) to help with the build, since I dont have big clamps, and those things plus PL are going to be strong as hell.
So back to the build I go, I got my brother to come and give me a hand that way all my edges would hopefully end up straight. Here is a shot of both baffels, and the center brace screwed and glued to one side.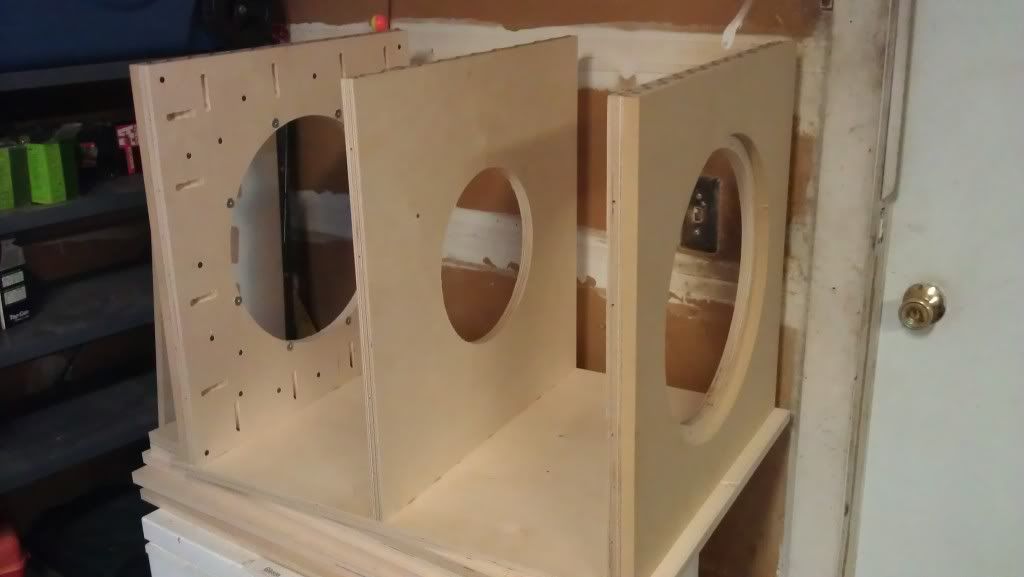 Then its just a matter of flipping this B&%# over and screwing it to the other side.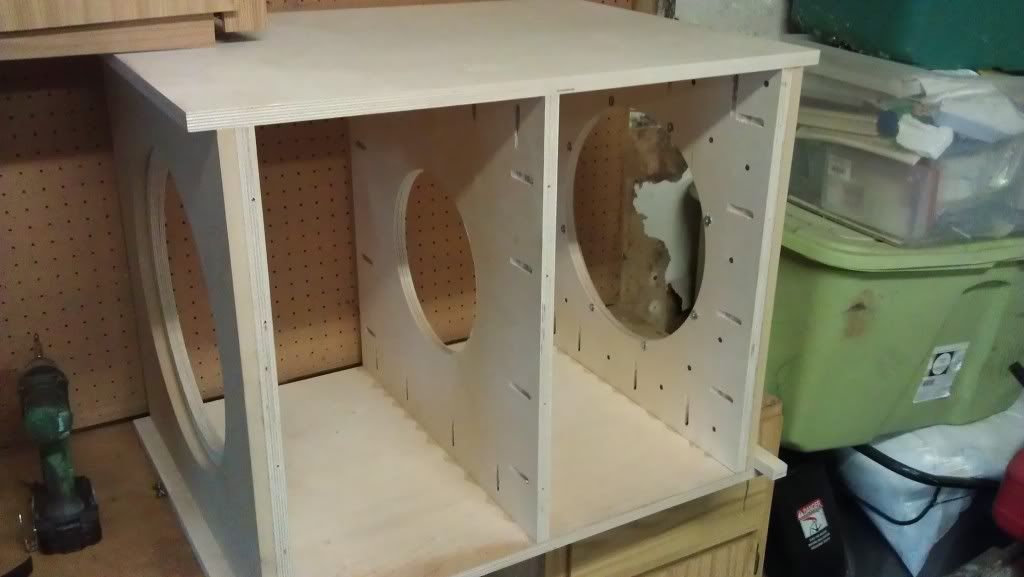 Once that was done it is just a matter of flipping it once again, more glue, and more screws. Then flipping it the final time screw and glue for the final time (on this box)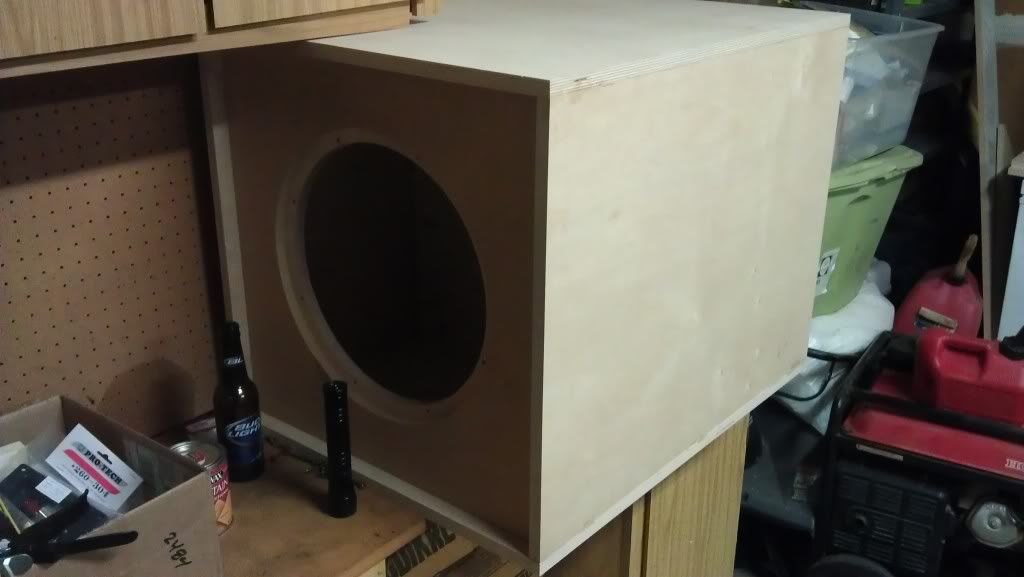 All this flipping is making me tierd, how much do these things wieght?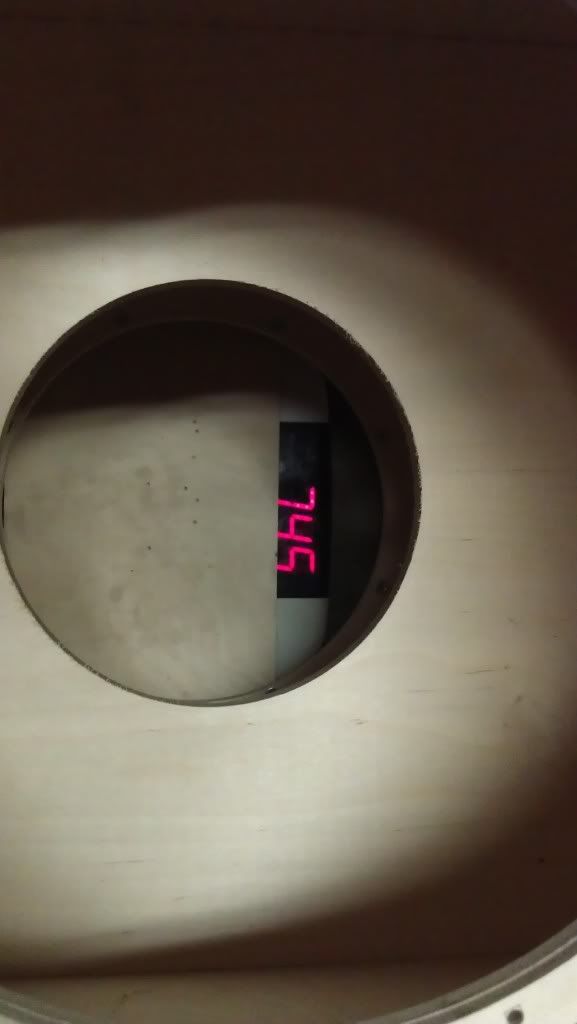 If you cannot read that, its at 74.5 without trim brace (coming soon) and no drivers...
Here is a shot of what I am calling trim brace. Just making it look all that more beefy..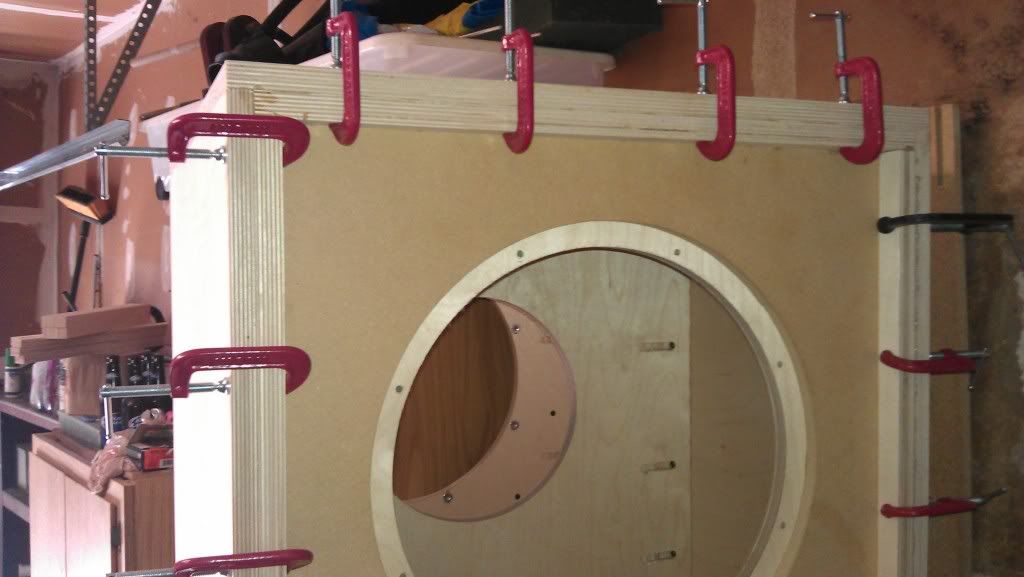 Thats as far as I got over the forth holiday. I hope to get the trim brace on the other cab done in the next two days. Then its sanding and routering the edges.
If you look close you will see that the outer baffle was made out of MDF, thats cause I am going to paint that black, while the rest of the enclosure will be stained and then finished with the bar top finish that Eric H used on those Sweet subs of his.
More to come, (but it might take awhile)
Jared
PS all pics where takin with my cell so sorry for the quality. Did not want to borrow the wifes Cannon T1i....