Hey guys, I need some help with the room I'm using for my HT. This will be my first 5.1 set up, so I'm a bit in the dark. I did try to look through all of the threads for oddly shaped room speaker placement, but I couldn't find one quite like mine.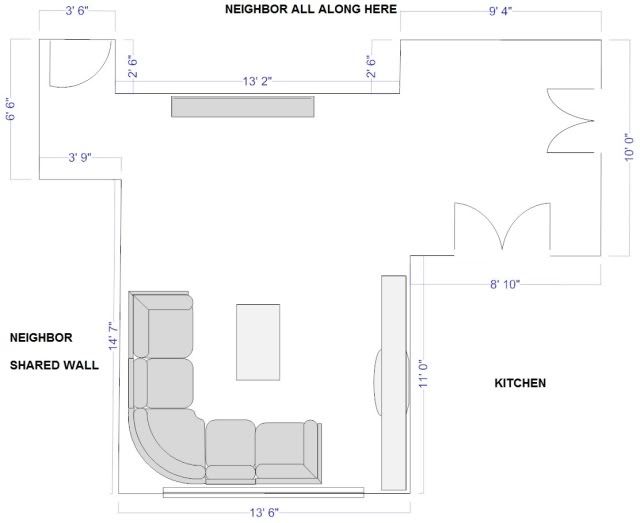 So, there's the room. Also, the ceiling is 8'. A couple inaccuracies in the drawing: the size of the entertainment center. The actual size is probably closer to the size of the TV graphic in the center of the console. So there's plenty of room on either side of the TV. Also, the couch isn't flush with the rear wall. There is about a foot of clearance and I could probably get away with moving the couch a little further up if need be. About another foot of possible space.
With the couch being butt up against the right wall (to be accurate, there is a few inches of clearance but not enough to be useful) and the lack of clearance behind the couch, do I have to go with a bipole/dipole speaker set for my surrounds or is there some way to use direct?
Then there is the entire left side of the room that has a lot of space. I'm wondering if treatments are vital to making a room like this work.
There you have it. Unfortunately, I'm stuck with the layout so I can't move things around. If anyone could help me out with speaker/treatment placement suggestions, it would be greatly appreciated.