years of lurking. 5 years of posting. i finally jumped into the "real projector" pool. admittedly into the shallow end and with a life-preserver on, but in the pool nonetheless.
goal: watch movies outside in the warm southern california nights.
first nights' test run: achievement unlocked!
------------------------
bought an Acer HC5360. native 720p. price was "right"
built a homemade screen from blackout material from Joann's (fabrics or linens, one of them). screen material was $20 for 54"W x 100"L. this will give me a rough 105" projected image.
built the frame for the screen from 1/2" PVC pipe. its a little flimsy (ok ALOT) but mounted to a brick wall, you cant tell! :P 5 pipes cost about $1.50 each for 8' long pieces. plus the small cost of 4 90° PVC pieces and 4 "T" end pieces.
this pic is from the assembly stage:
added grommets to the material. effectively i reduced available screen space, but i didnt give a gosh-darn. tightened it all up with bungie cords.
first movie/test run: Rango. funny as heck!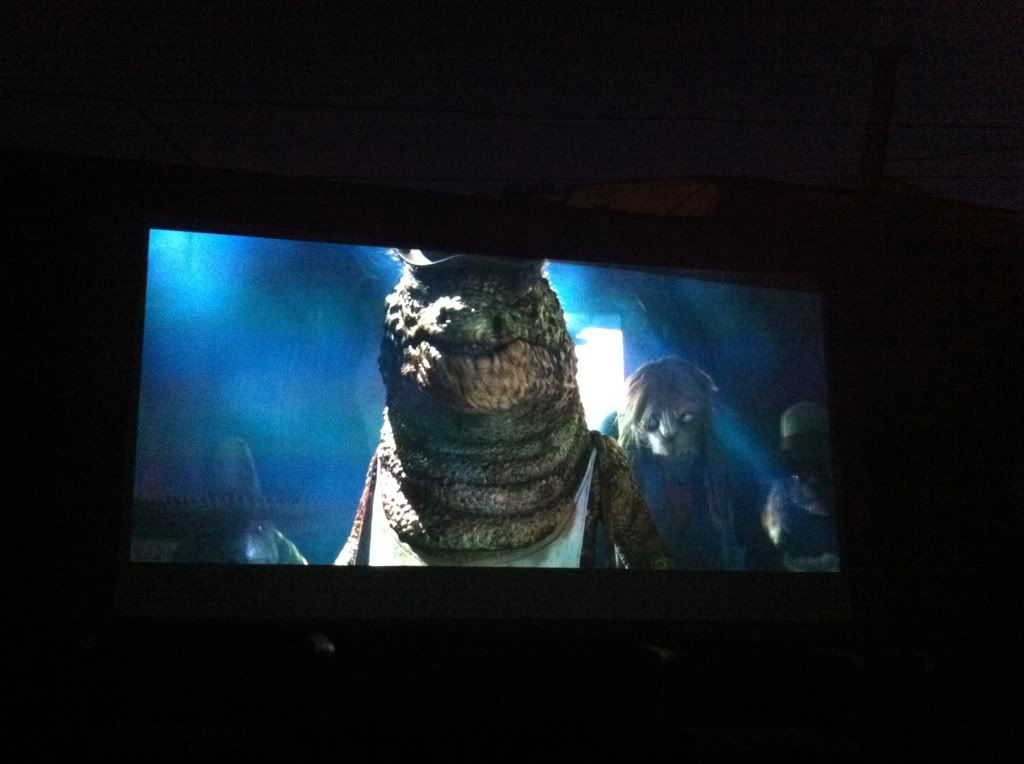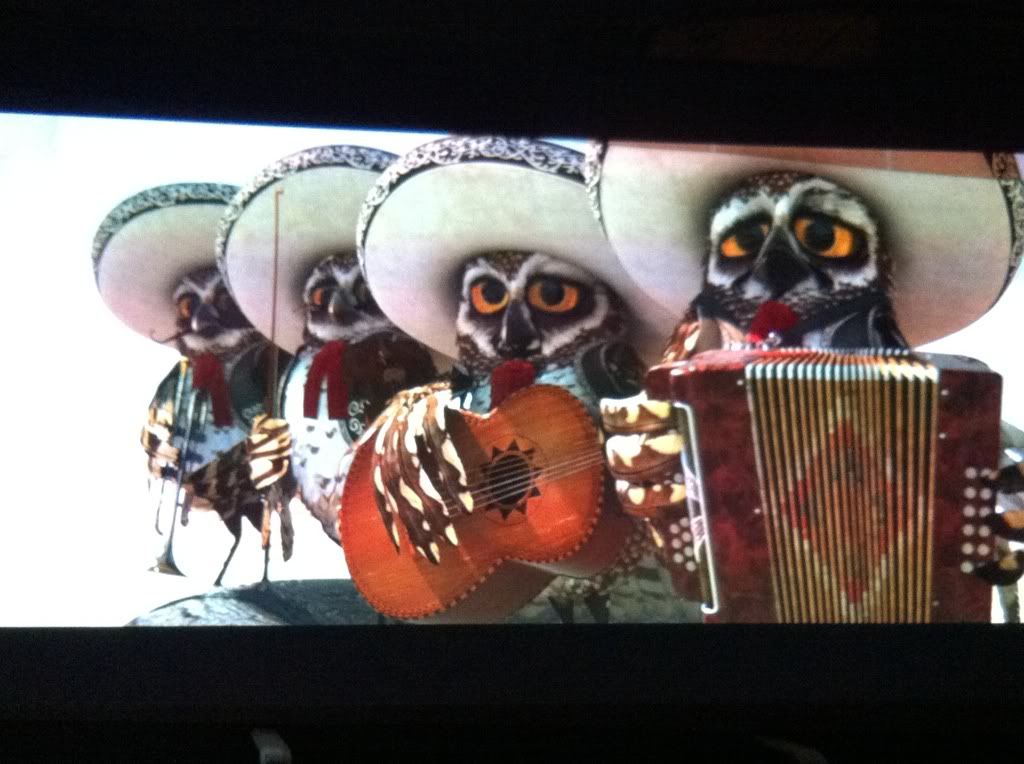 equipment list: toshiba blu-ray player, acer h5360 projector, leftover receiver, leftover speakers, homemade screen.
more details plus vids later. PEACE!