its very addictive! playing movies outside takes movie watching to a new level. sure anyone can watch them inside in relative comfort but once you go 200"+, indoor tv watching just seems inadequate!
this past friday night, MTT (mega tronn theater) was unusually dark! :O! it was more like i just walked around costco 3 times cause the wife didnt know what to buy so i got home at 8 and was too tired to setup the speakers and equipment! lol
saturday though the wife agreed to "borrow" our backyard to a neice for her daughters baby shower. in a rare instance, i didnt have to cook!
anyways movies were optional. here was me setting up the playlist on the WDTV in the rear house (aka future dedicated home theater)
some tom and jerry credit role! WOOOOOOH!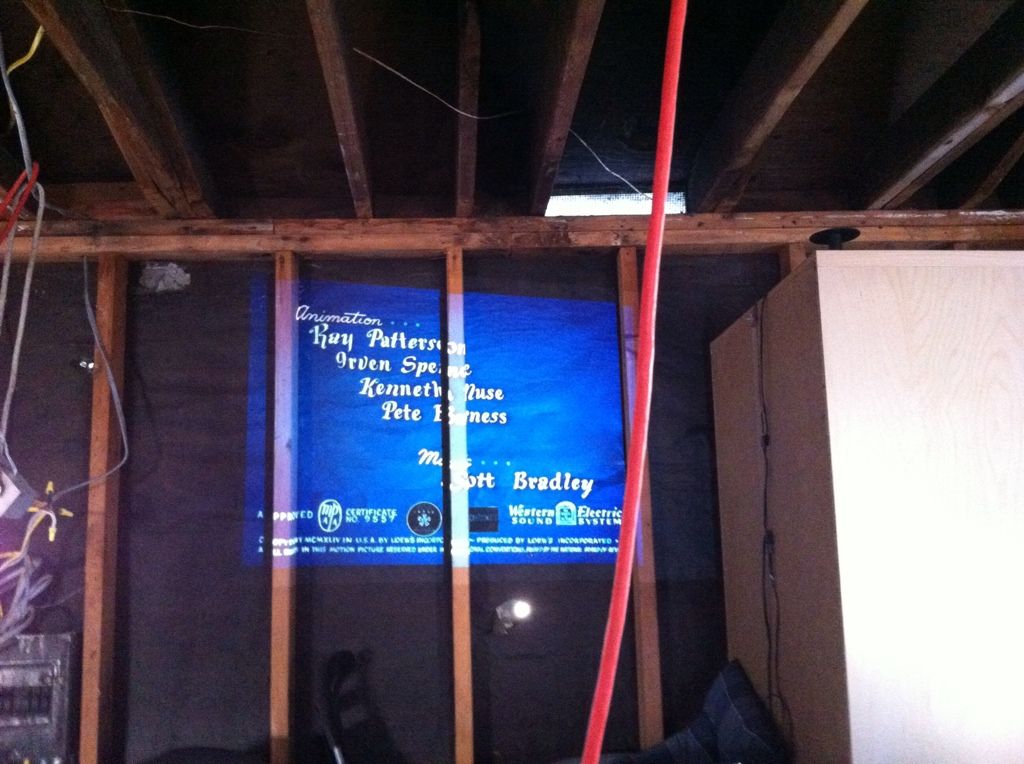 8:10pm pre-roll. started with Baseball Bugs: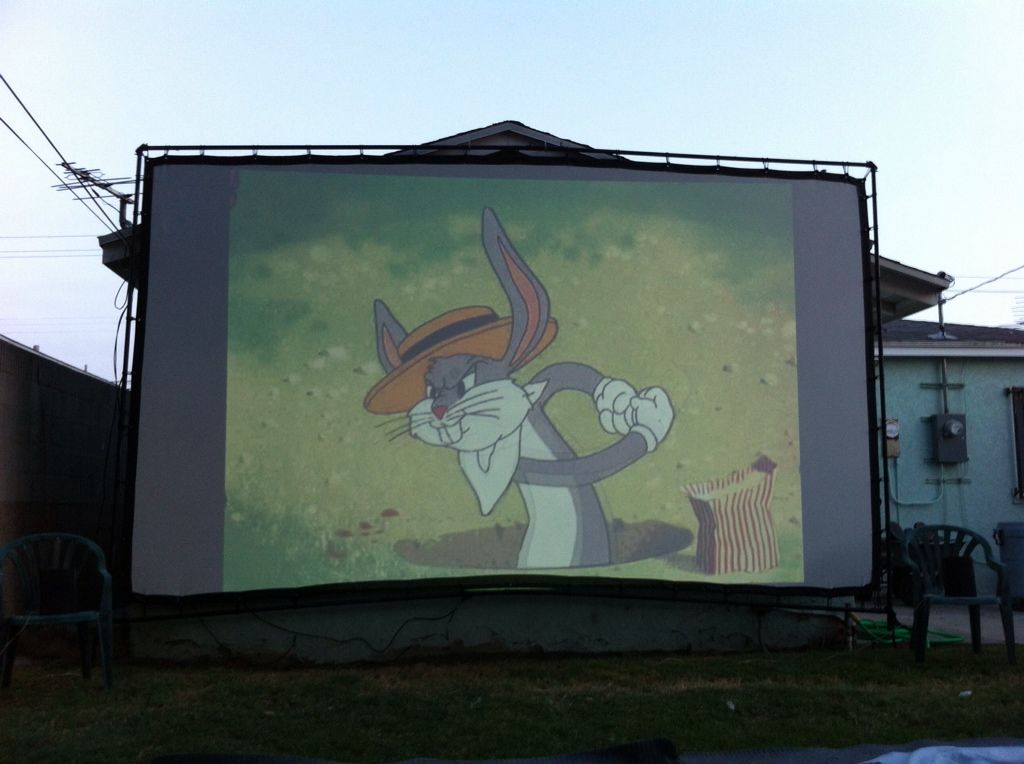 followed by some Duck Dodgers in the 24 1/2 Century!
then a Speedy Gonzales short: