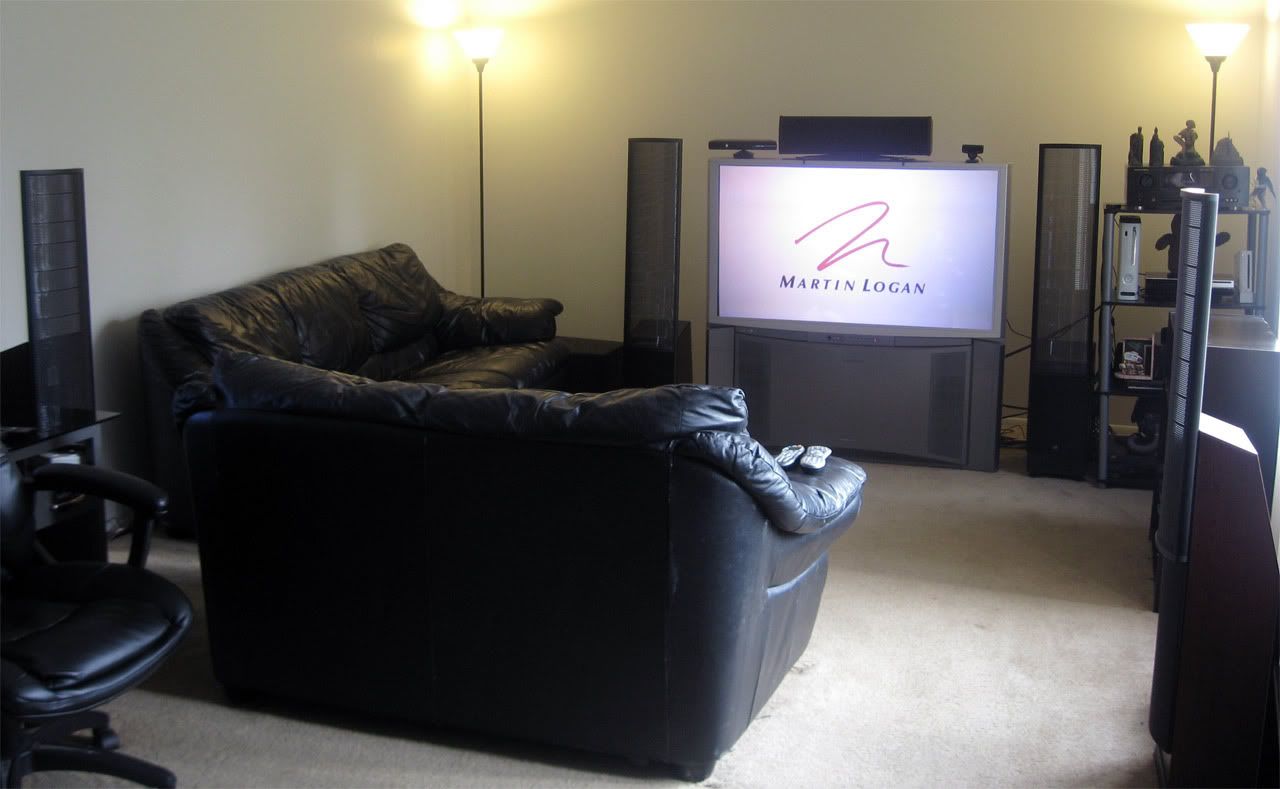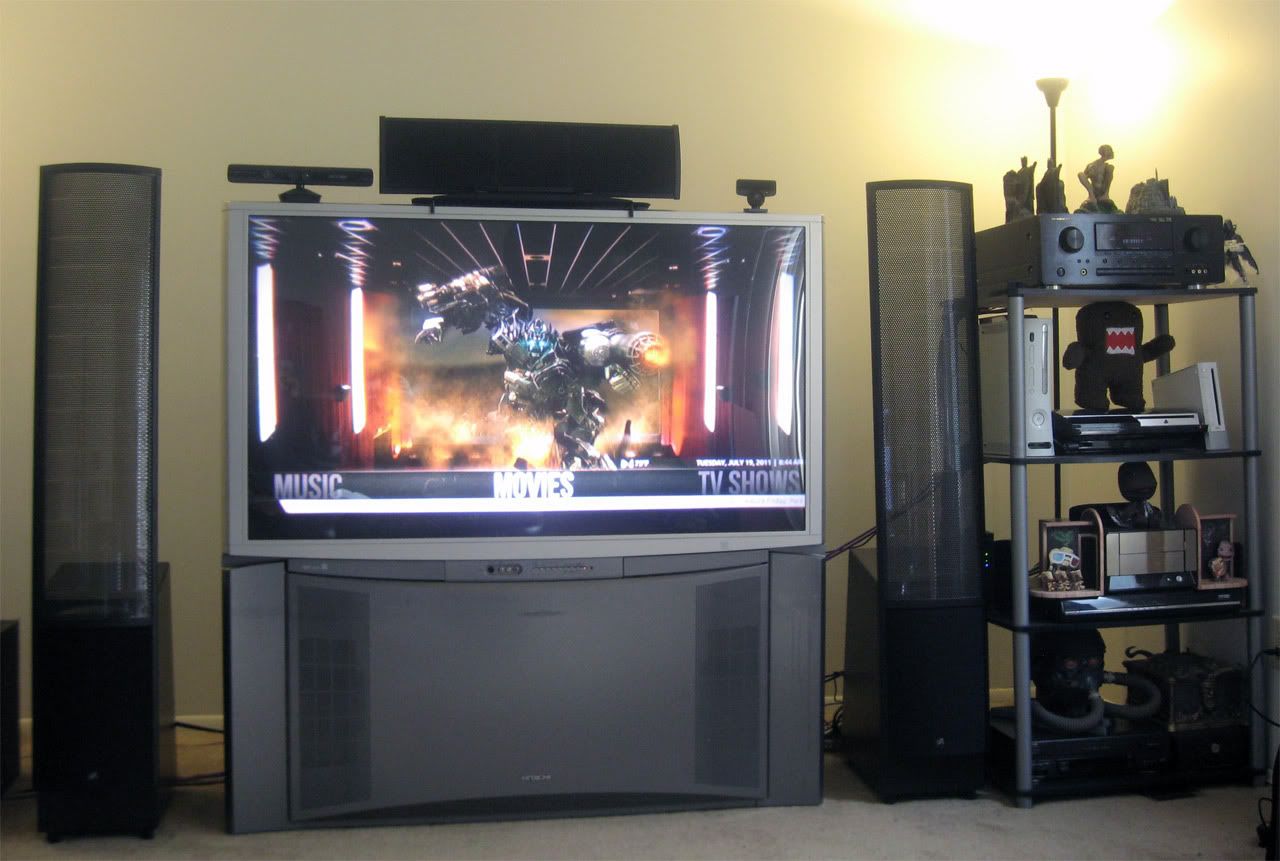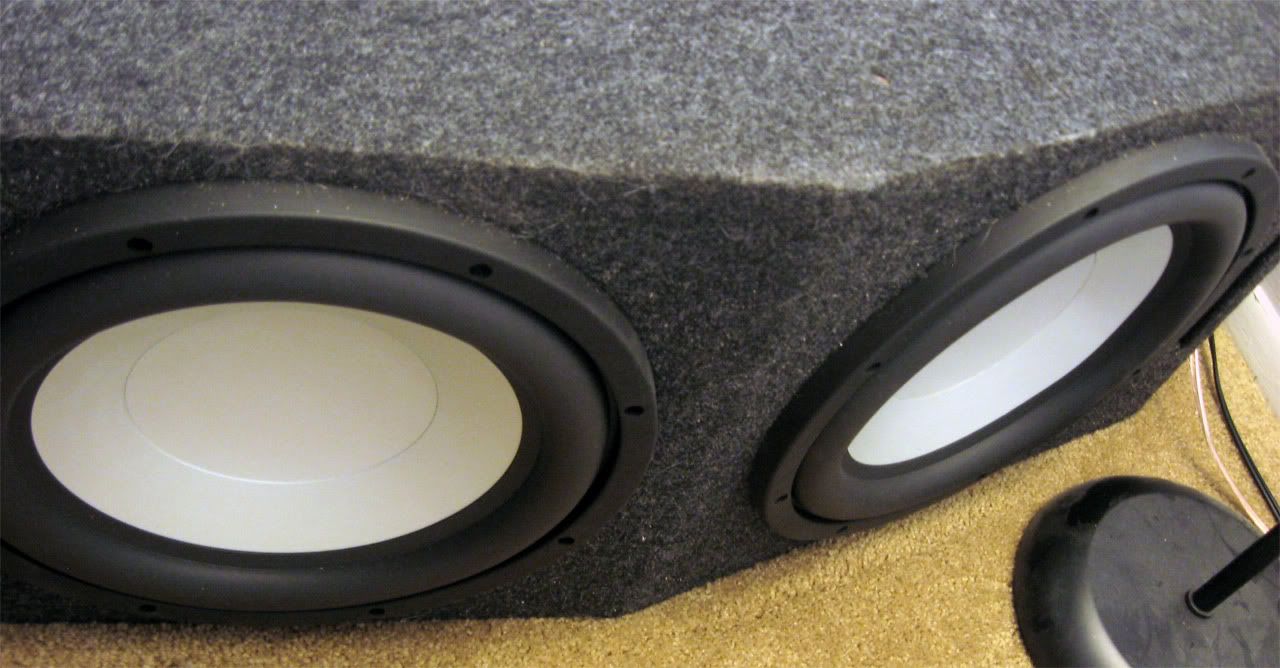 Equipment in the pics:
Hitachi 51F59A
Marantz SR7200
MartinLogan ElectroMotion ESL
MartinLogan Source
MartinLogan Encore TF
DIYMA R12's in a 3cu ft test box ported to 30hz off a hidden 800 watt amp. I need to get the box redone to be more HT friendly.
XBMC HTPC (Zacate, 4GB RAM, and 13TB storage)
Toshiba HD-A3
JVC VCR
Xbox 360
Playstation 3
Wii
Logitech Harmony 700 (not pictured)

Stuff on the A/V rack:
Lord of the Rings Platinum Series Special Extended Edition Collector's Gift Set Argonath, Gollum, and Minas Tirith sculptures
Domo
LittleBigPlanet 2 Collectors Edition bookends and Sackboy.
Killzone 3 Helghast Edition helmet and sniper figure
God of War 3 Ultimate Edition Pandora's box
Grand Theft Auto 4 Limited Edition lock box

Next up are some acoustic panels/foam.

Plans in the long term: Cleaning up some of the wires a little more, switching the ML Encore TF to one of ML ElectroStat center channel speakers (Matinee, Motif, or Stage etc), maybe getting a newer receiver with HDMI switching and room correction/EQ software, and adding some art print reproductions on the walls (I'm thinking some Pieter Bruegel the Elder stuff will be quite nice).

Update (5/5/2012):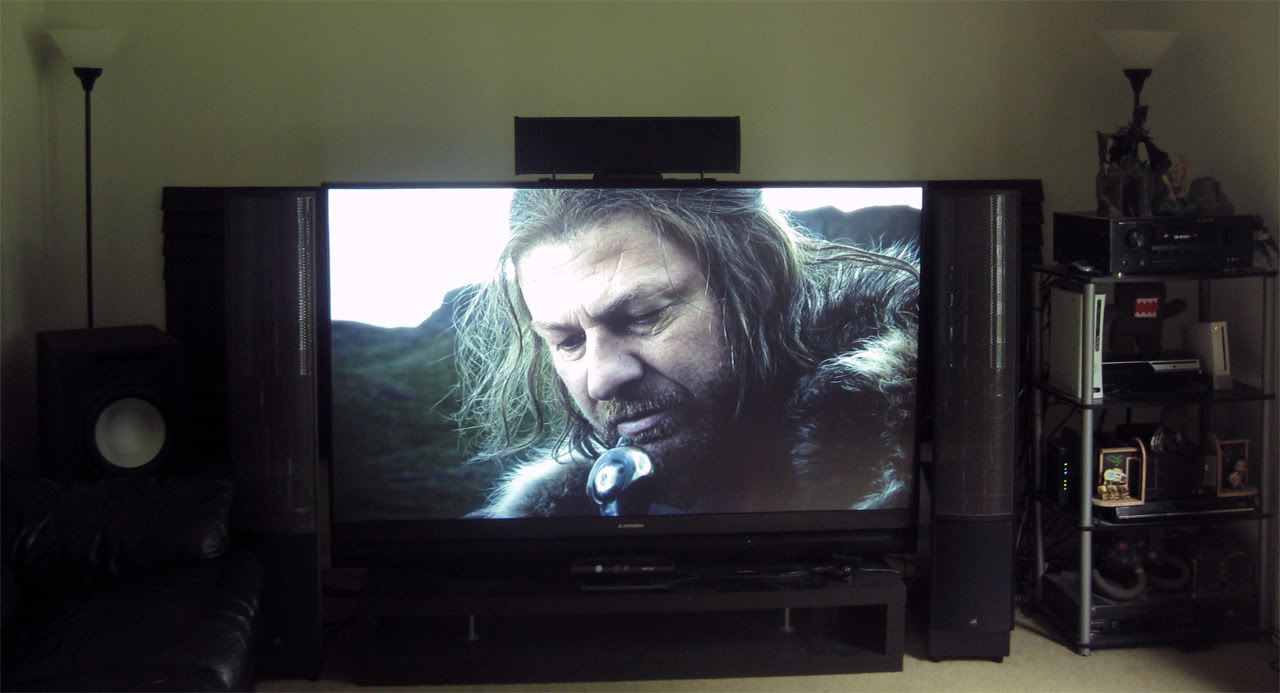 Added:
Mitsubishi WD-73640
IKEA Lack TV Unit
32 sq ft of Auralex DST-114

Next up, cable management and new center channel.
Edited by |Tch0rT| - 4/25/13 at 3:00am