PLEASE BAN THIS PERSON. So many USELESS POSTS
Quote:
Originally Posted by
HiFiFun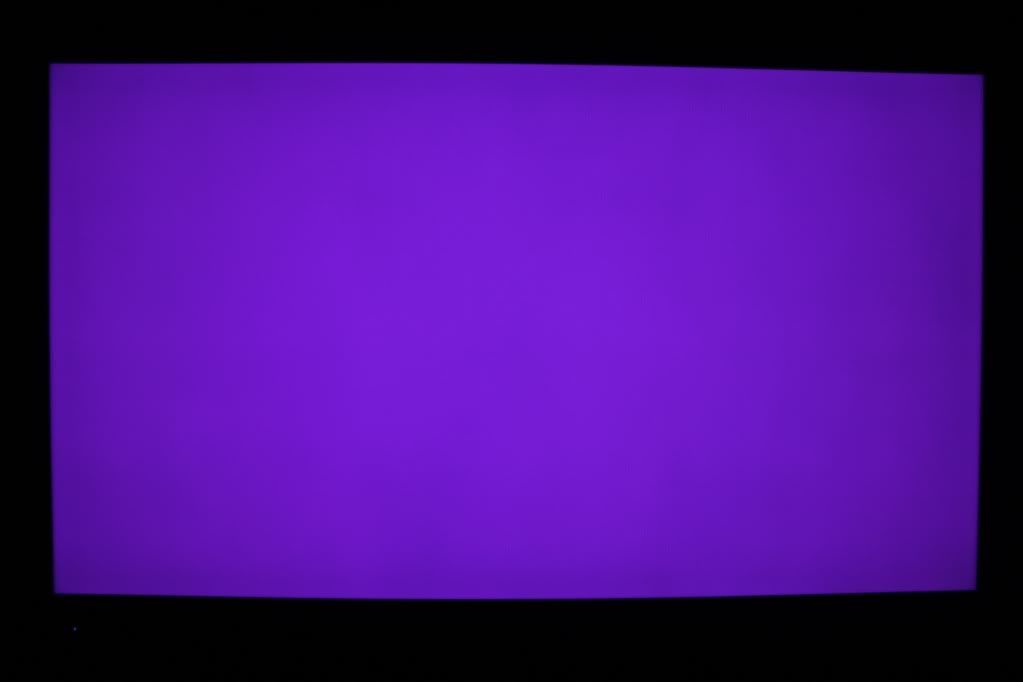 Sharp Elite PRO-70X5FD Screen Non-uniformity Example
This was posted by an Elite owner in their Owners thread
When performing an automated calibration with my 70" Sharp 735 with 478 test patterns, this screen non-uniformity is actually worse than my 735. Both are produced at the same facility on the same equipment to the same standards. Of course there are unit-to-unit variations, but all should have some non-ideal fixed patterns. Notice the edges/corners are darker. On the 735 it's only the corners and on my sample less severe.
BTW, when calibrating with the breakthrough retail version of the i1 Display Pro 3 meter and x-rite software, I set the ATI applets dynamic range in two places: Flat Panel format to Full-Range RGB AND the Video Dynamic range to 0-255. I also make sure that the Windows 7 system default color profiles are loaded in the Control Panel-->Color Calibration for all users. Investigate every button and tab. Then reboot and verify that these important settings at still set. Then calibrate, and then go set the Control Panel-->Color Calibration to use your new profile.
In the x-rite application, I select D6500 light source, native contrast and brightness. Since I use 240Hz frequently I selected that too. I turned color to -5 in the Sharp's menu. Other than that everything is set flat. I did the calibration a night to lessen even the smallest errors (the meter attaches directly to the screen).
I just saw Nine and Chitty-Chitty Bang Bang and every scene looked like a promotional picture from a movie magazine. Virtual perfection with excellent blacks at night or in the daytime. Using these high contrast panels, if the calibration is perfect, then the absolute black level becomes much less important. I want to emphasis that my high opinion of the Sharp 735 is based upon a virtually perfect correction of gray scale and color using my htpc with look-up table correction (just like the professionals in the color industry use). Otherwise a calibrated display will win every time to one uncalibrated or set to dynamic mode. Lets compare apples to apples.
The viewing angle is moderate on these 70" displays. Stand off to the side and the calibrated picture washes out. Make no mistake: plasma is still much wider viewing angle. The glossy filter on the Elite is effective in reducing the local diming induced haloing as blacks become blacker. I viewed the Star Wars Blu-ray ending with the titles scrolling against a black background. If i looked for it I could see the black level increase around the bright text, but the average user would not see it under the Big Box bright lighting. At nighttime it would become an interesting test!