Quote:
Originally Posted by
zombie10k
it's odd, since most 3D projectors have the 3 pin VESA port for the 3D emitters, yet Sony chose to use an RJ45 connection instead on the HW30. I am trying to find the pin-outs so I can make a custom 3 Pin DIN -> RJ45 connector.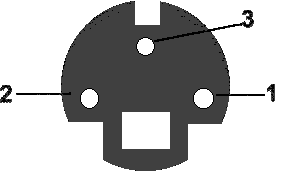 1+ 5V DC (secured with 750 mA)
2Ground
3Stereo Sync
I'm looking to do the same. Were you succesfull?