The place is going to be built this year so changes are still possible. That`s why I`m opening this thread - to make the changes doable!
I don`t want a real cinema looks, I want to see the equipment and make it accessible so further changes/testing/adding will be possible. I planned a »secret hole« in the other room for easier access to wires.
The room might also be used for occasional computer working and in worst case scenario converted back to regular room – so permanent blocking the windows is not an option.
Here's a thing about insulation: I don't see much sense adding extra insulation over thick brick walls. The whole house is a massive object with 4500 cubic feet of reinforced conrete and 16 tons of steel.
So, there's probably really no sense using any other insulation except some acoustic treatment for the final layer. I'm not even sure about the drywall – maybe on the ceiling to hide some cables but I'd really rather stick with plain walls. The bricks are 1 foot wide plus half foot of facade on the outer side. Neighbours are also not an issue.
In my current room there are a plain sandwich walls (brick, glass woll, brick) and the sub frequency response, for example, is surprisingly good without equalization!
http://www.audio-kontakt.com/galerij...noeq_final.JPG
I was also planning to install an air condition and probably a separated ventilation system placed outside the room.
Equipment
so far: old Sony ES pre/pro stuff + JBL Ti series with two Velodyne 15-inch subs would be making a 5.2 system with 5 monopole speakers. Going to 7.2/4 and/or dipole speakers might be considered in the future. The same goes to the 2nd rows of seats!
I want you to chit, chat, comment. I want you to suggest improvements! I want you to do all the wonderful things that you always wanted to but weren't allowed to!
Just kidding! Any suggestions/thoughts are highly appreciated.
Here are some quick and not detailed sketches:
3D placement: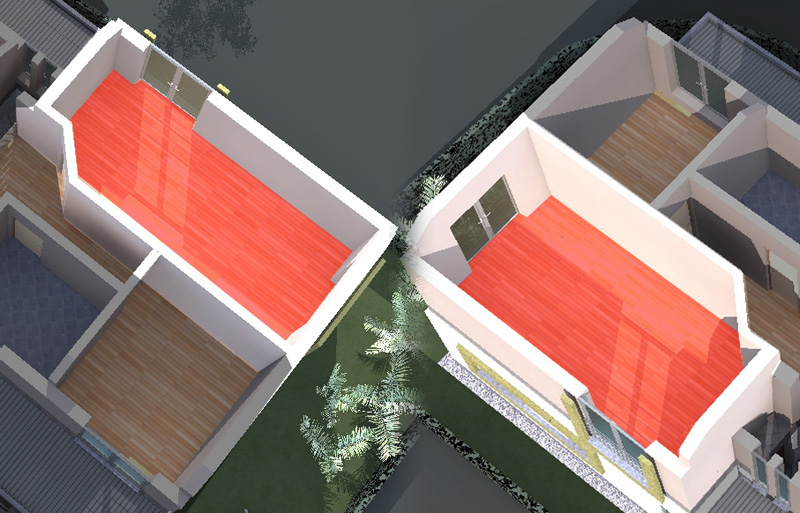 Dimensions: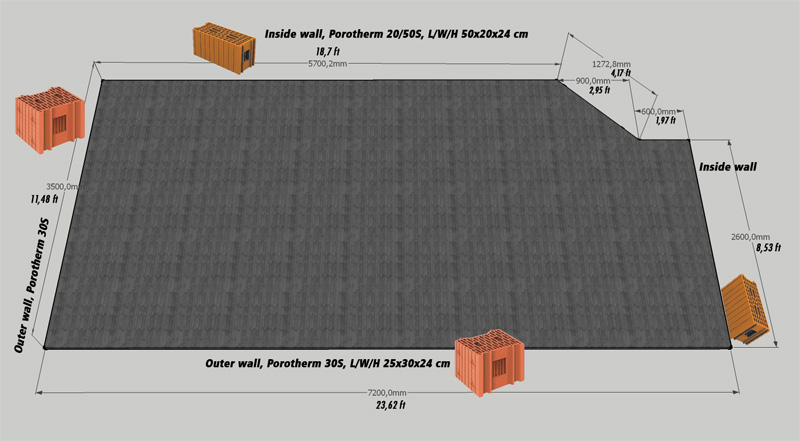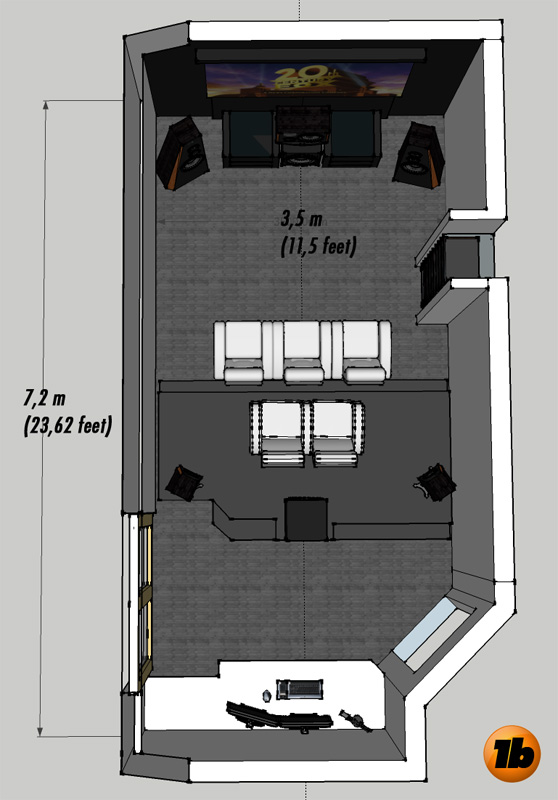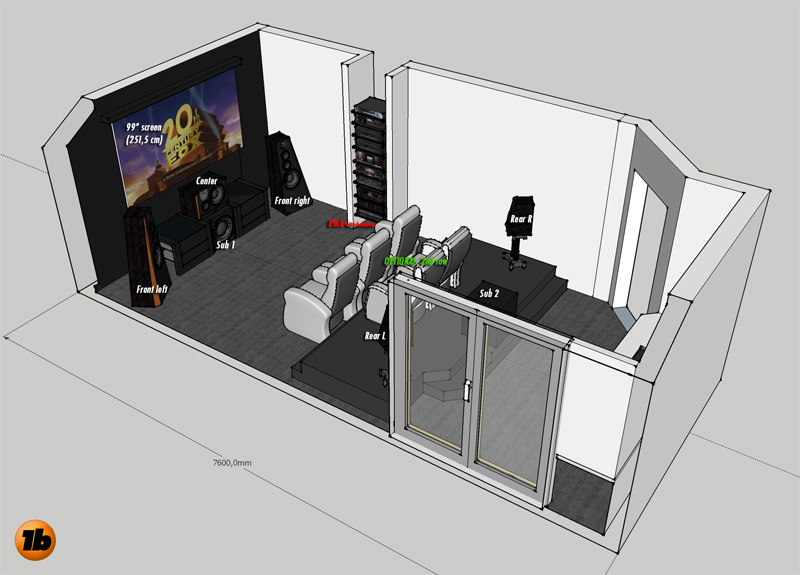 Equipment: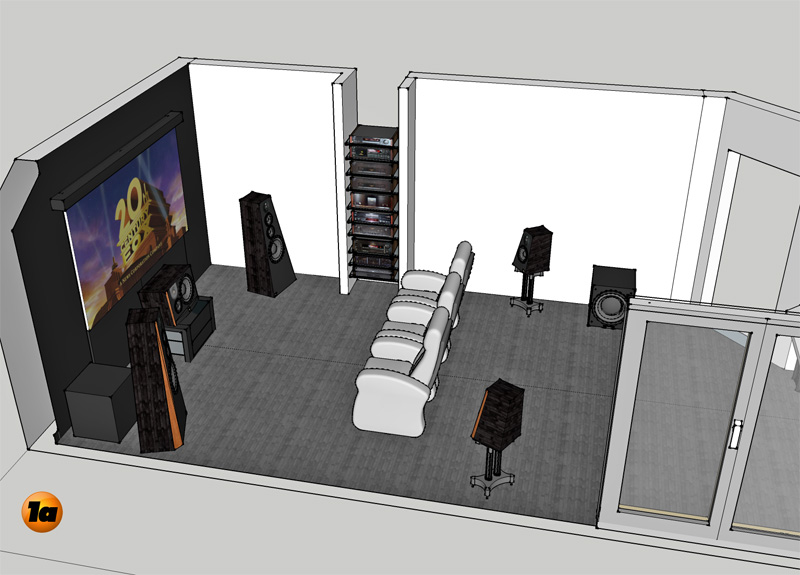 Screen and sub position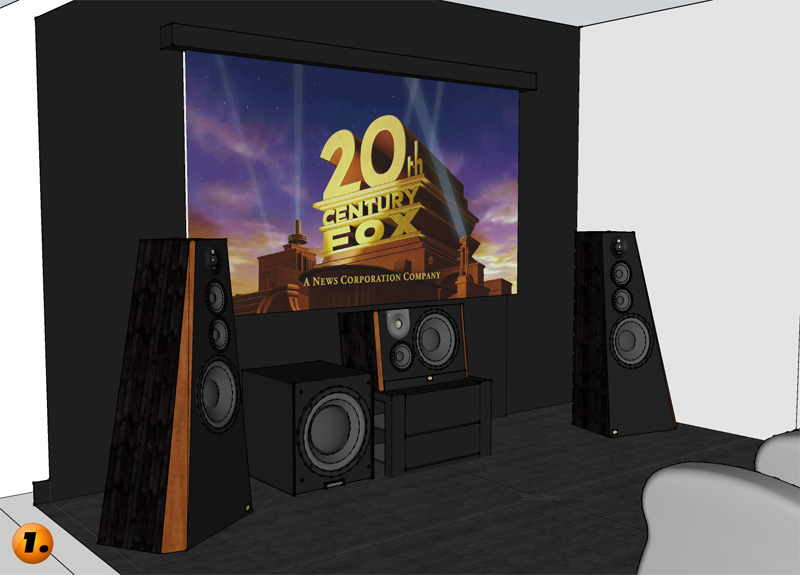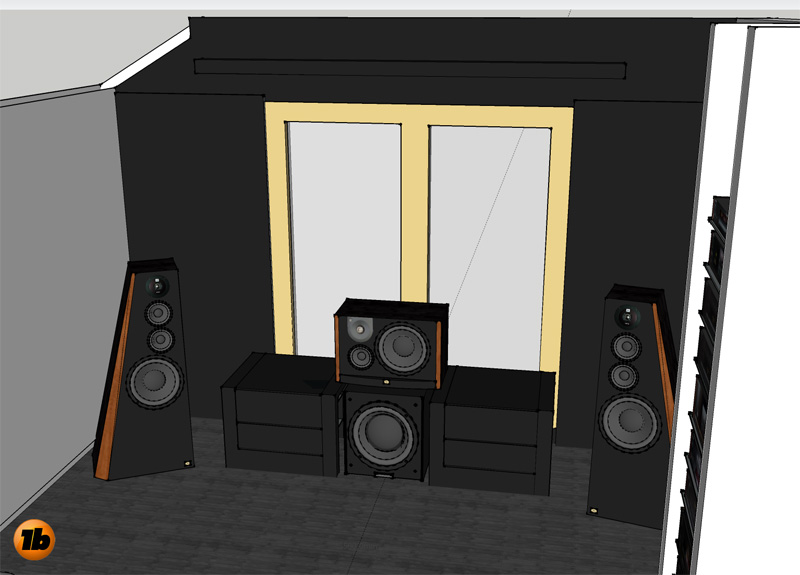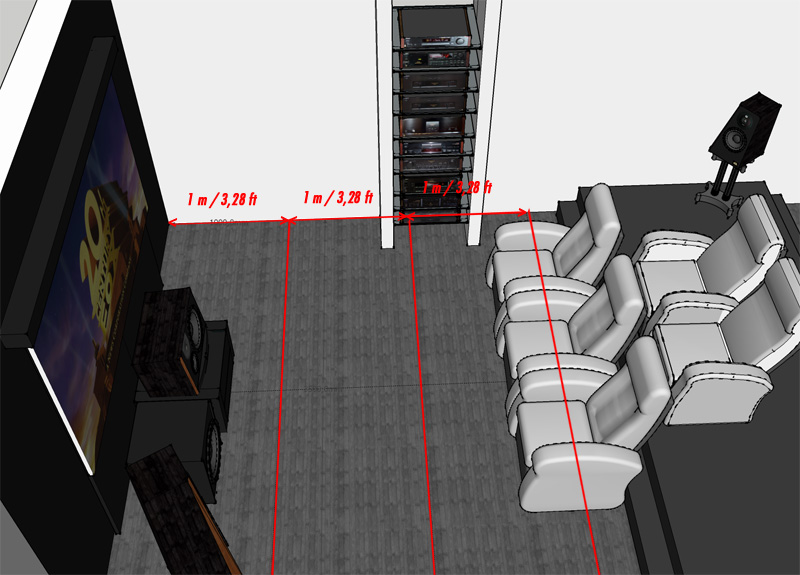 Backview:
Previous version with subs at the sides: