Bought a LG RU44SZ61D PDLP 44" March, 2005. Was still working very well when 2 weeks ago upgraded to LG 50PZ550 PLasma, and Panasonic Blu Ray player BDT55 w/ 5.1 analog audio outputs.
Am not a "hater" of DLP. Was satisfied with my LG DLP performance and longevity, and retired it for more advanced technology which is to be expected with electronics.
DLP: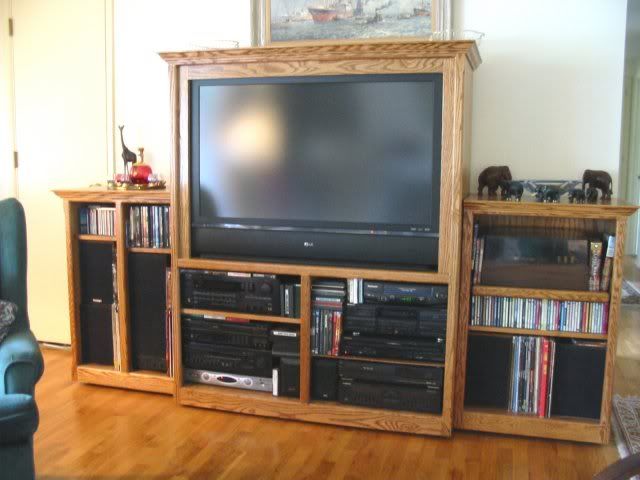 Plasma custom install in same cabinet.