Well, I should have started this months ago when I actually started the cabs but I just worked on them little at a time while doing framing and other stuff to the theater. The are now finished though so I thought I would share a few pics of the build
The cabs are obviously hand made by me but with close interior dimensions to the recommended parts express cab, I decided to make my own so I can make them shorter and have the woofer right next to the horn while keeping the recommended inside volume.
I used the recommended Dayton DC300-8 woofer, the Selenium D220Ti-8 compression driver along with the Pyle Pro PH612 horn. With all of the parts above including the XO's pieces and the 3/4" "cabinet grade" plywood I got from Home Depot, the build was pretty easy on the pockets and the sound that I've heard from them so far (not much unfortunately) is very exceptional. Enjoy the pictures!
Front baffles cut...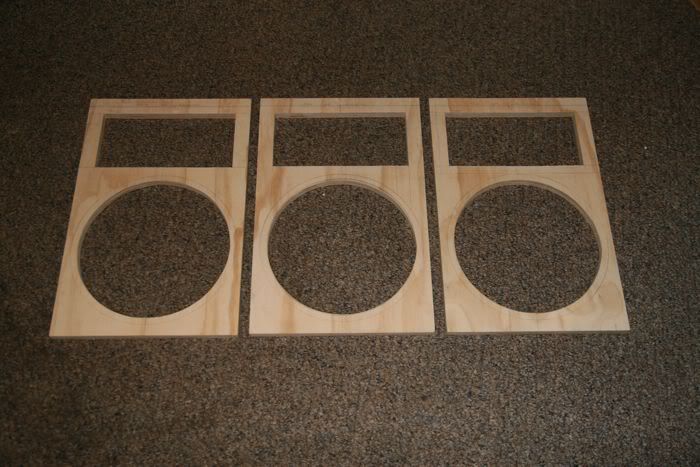 All drivers laid out...
Drivers laid in baffles...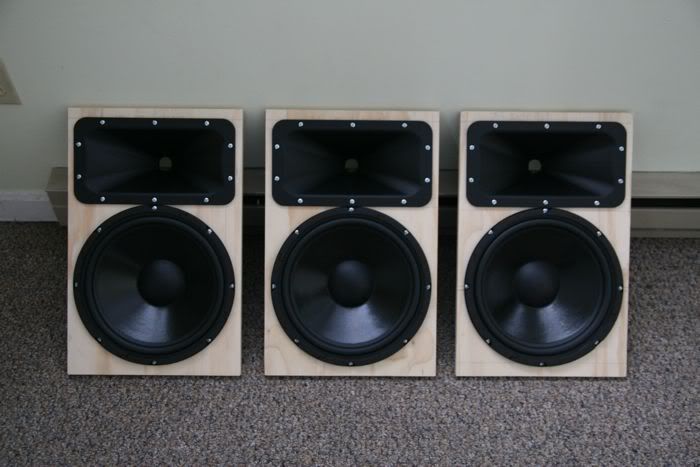 Cabs built...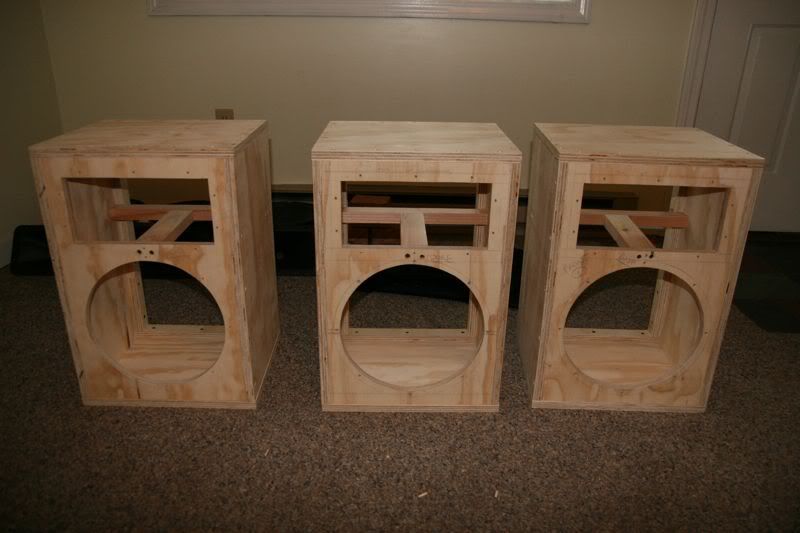 Cabs painted with Duratex and XO's installed...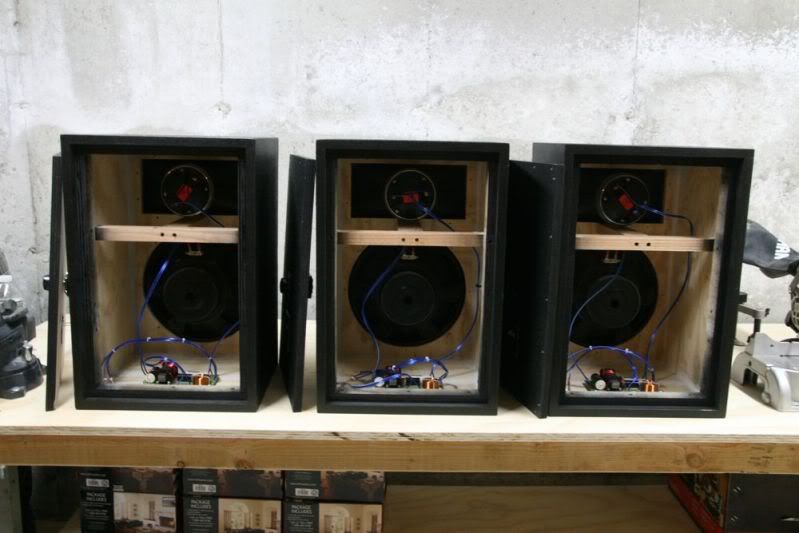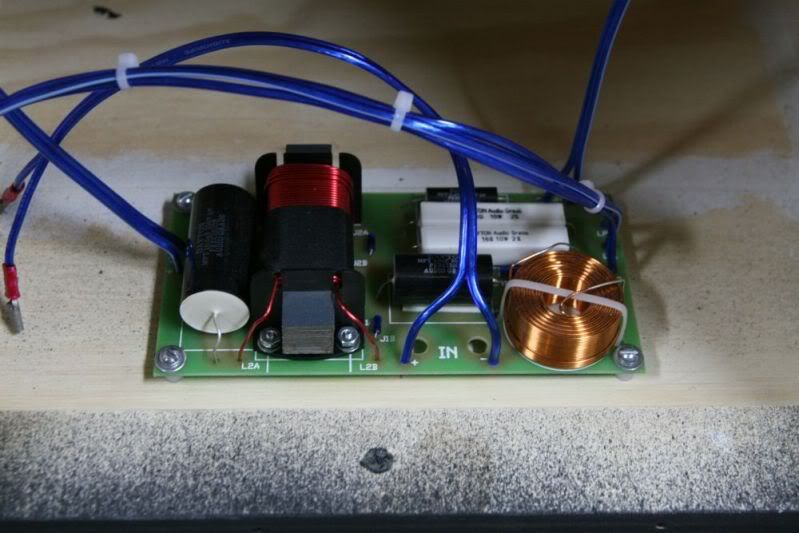 Real panels installed and screws painted black for the final touches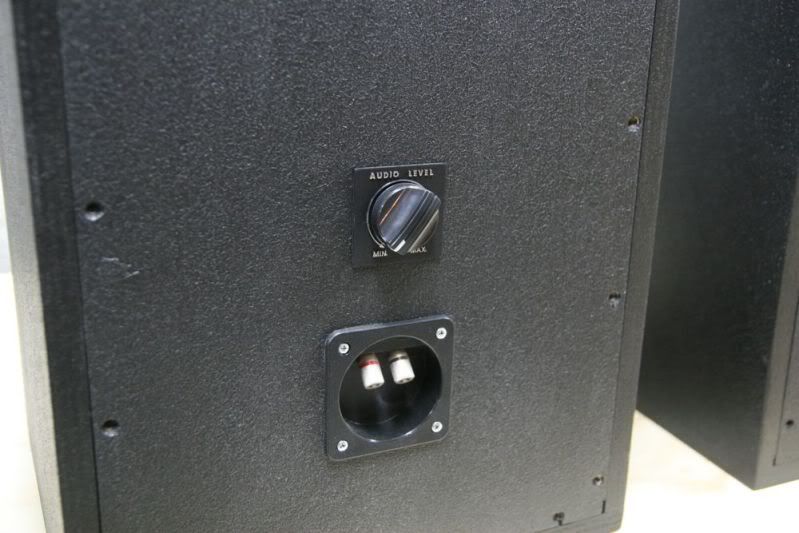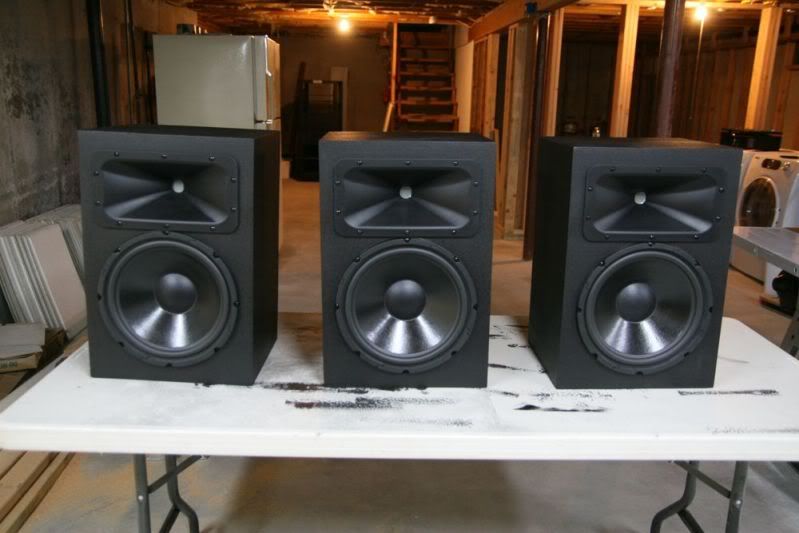 Well, thats the picture candy for ya, any questions, I'd love to discuss