Challenger
- This thing is meant to challeng the high output monkey coffins so popular on this forum. I don't expect it to match them, but give them a run for their money, while remaining higher WAF.
Design Goals
Budget friendly
Compact / high WAF / hifi looking
90db/w/m with generous BSC
Hi power handling (with sub use)
I ended up with the SB29 tweeter loaded in a Dayton 8" waveguide. This is the real soul of this design I think. And silver flute W20RC38-08 woofers.
Here is some building so far. This is more a test cab than anything. Targeting 25L sealed.
Got some free plywood. But it's not very good. Free is good though.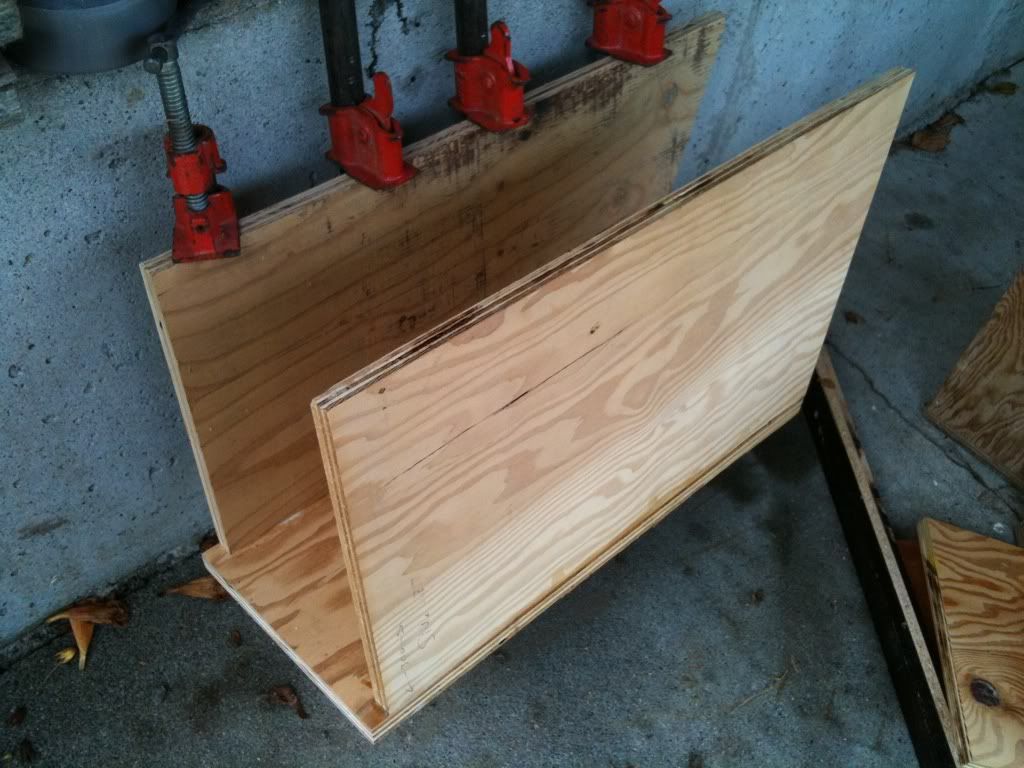 Baffle and cut outs.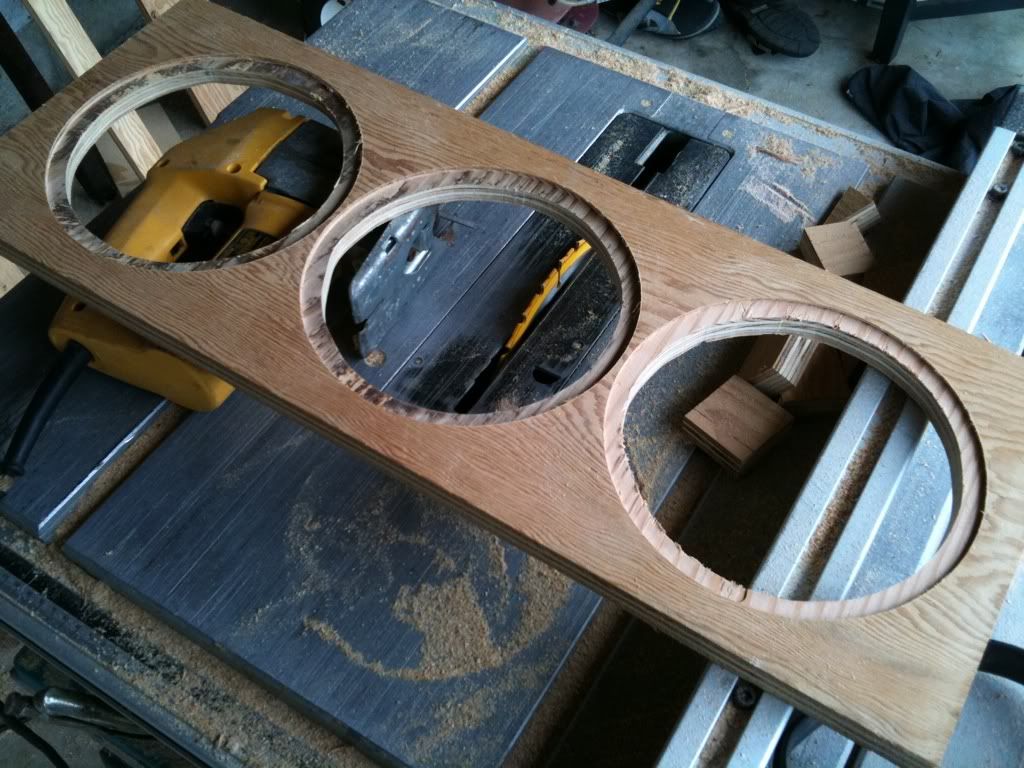 To do the cut outs I used a poor man's jig.
Wow, that worked good. Extremely tight fit. One woofer really didn't wanna fit.
Trimmed the waveguide to 42mm opening. Was supposed to be 41mm.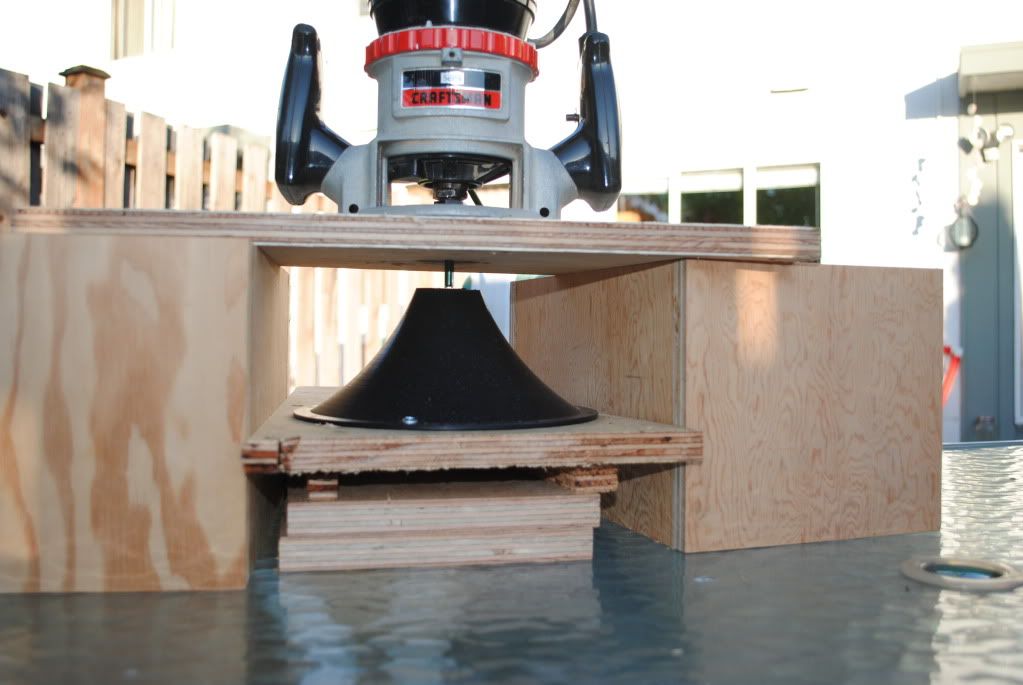 EDIT - Got a good fit, eventually.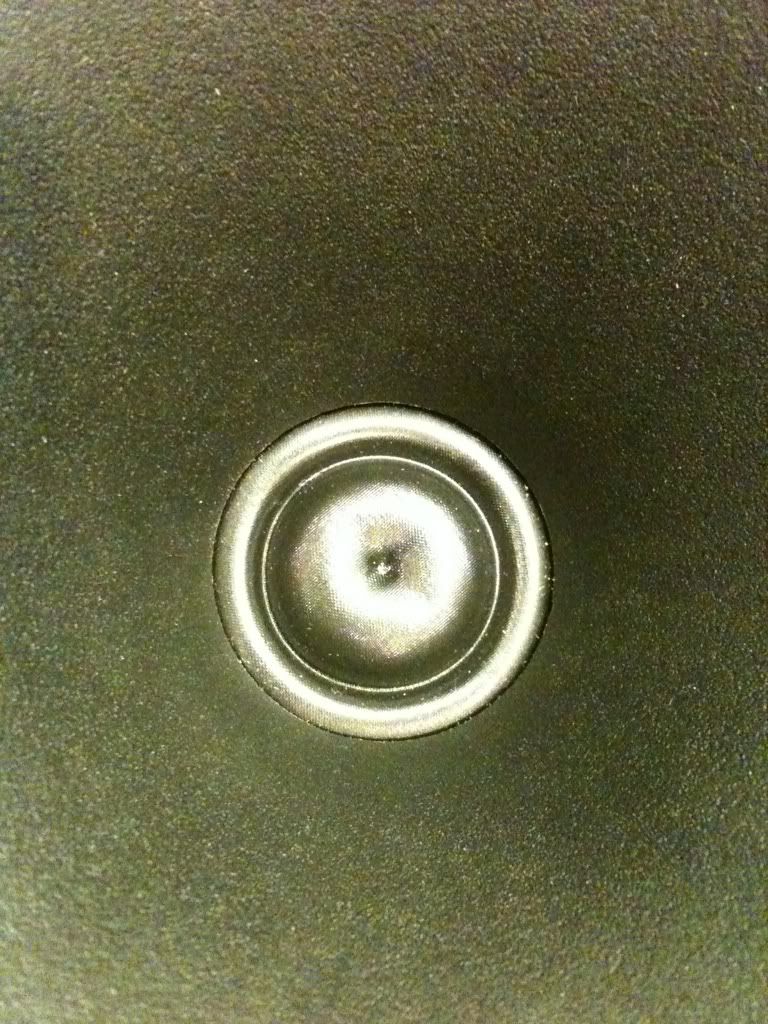 Time to measure.