Announcing
TVAndMoviesNow.com
, a search-and-filter engine for streaming video. I know what you're thinking: "What's so 'extraordinaire' about that
??? After all, there are others--InstantWatcher, FeedFliks, etc". This, my jaded friends, is the only one I know of which can search both the Netflix Watch Instantly
and
Amazon Video libraries, identifying titles which are available from both services and the features of those titles (HD, 5.1 sound, subtitles/closed captions, Prime Eligible). Additionally it can filter on 5.1 sound, freeing me from the odious monthly task of updating the "
Official List of Netflix Watch Instantly Titles w/5.1 Sound
" (thank all the powers that be
).
The tool was developed by Gabe Gagliano (aka, AVS Forum member "RangerOne") of
TechOfTheHub.com
(with copious suggestions, constructive criticisms and bug reports from me
). To use it, set the options and filters as desired, enter a term to search for (optional) and right-click the "Search" button. If you don't enter a string to search for, it will return a list of all titles which match the options and filters.
Here are a few examples (there were more results for the searches--the snapshots are truncated):
Warning: Spoiler!
(Click to show)
Warning: Spoiler!
(Click to show)
The front page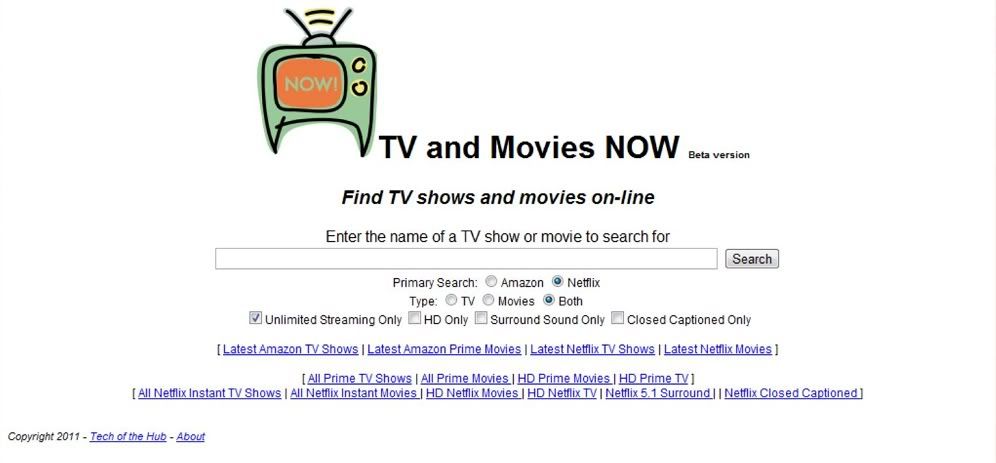 A search of Netflix for HD titles with 5.1 sound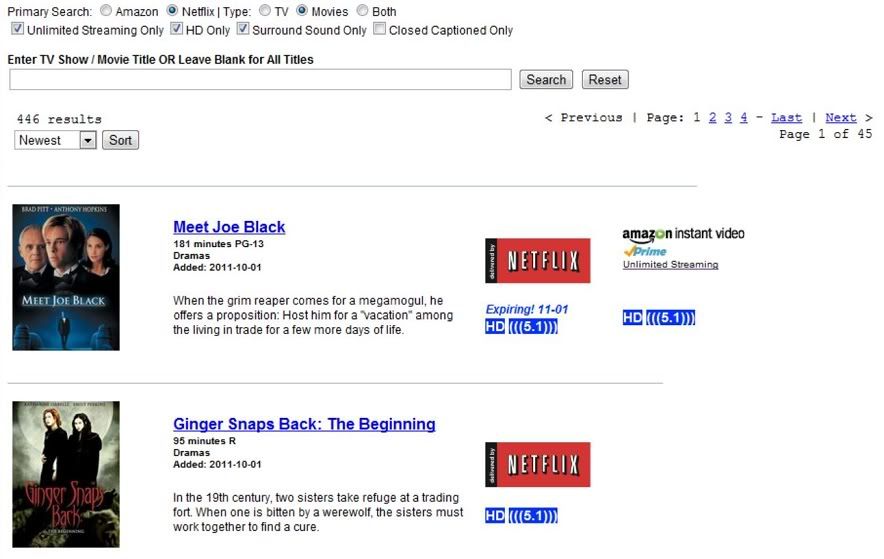 A search of Amazon for HD titles with 5.1 sound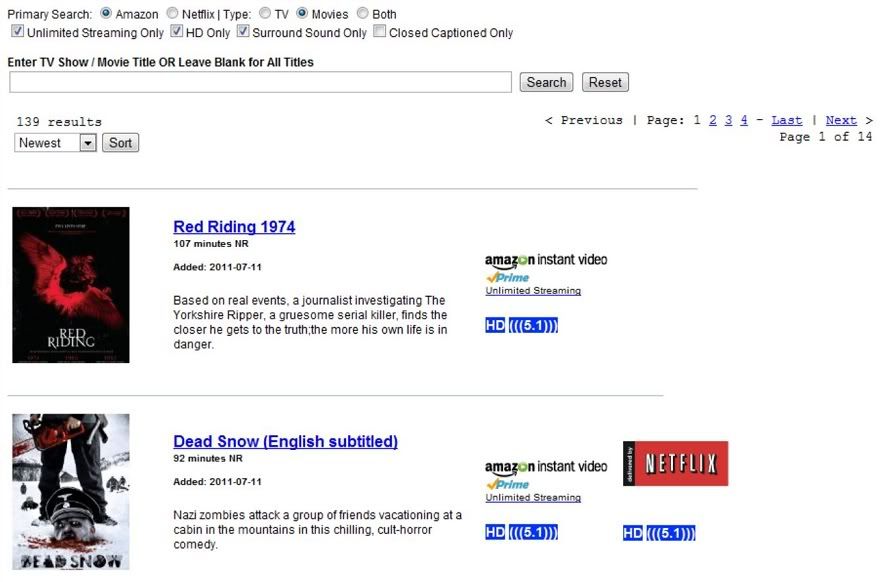 Search for a specified string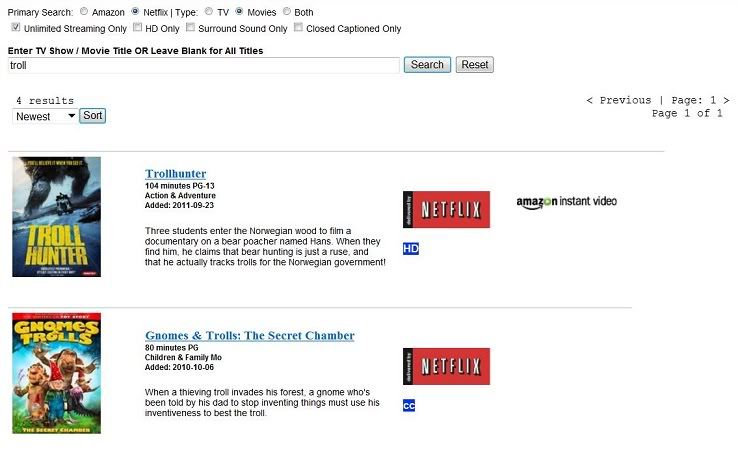 Post your expressions of gratitude and admiration here, along with any questions and/or suggestions for new features; bug reports are probably best
PM'd to RangerOne
.
Enjoy!