In 2007 I added an addition to my house. When I built this addition I decided to spend extra time and money to dig a basement for its foundation so that someday I could build a dedicated theater. Over the following years I bought all the gear I needed to have a pretty decent setup. Last year I decided to take it to the next level and finish the space. A couple weeks after calling it done (May this year) my sump pump failed allowing a couple inches of water in the space. I ripped the floor out and was able to save the walls. Since that time it has been usable, but I am again looking to make this space killer.
So here is what I've done so far.
Added basement to the house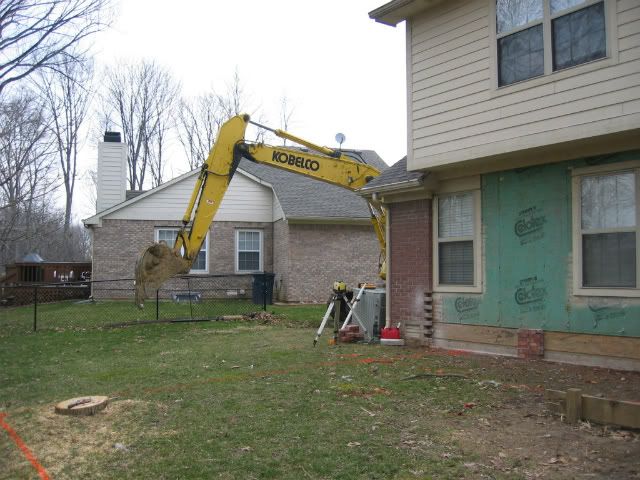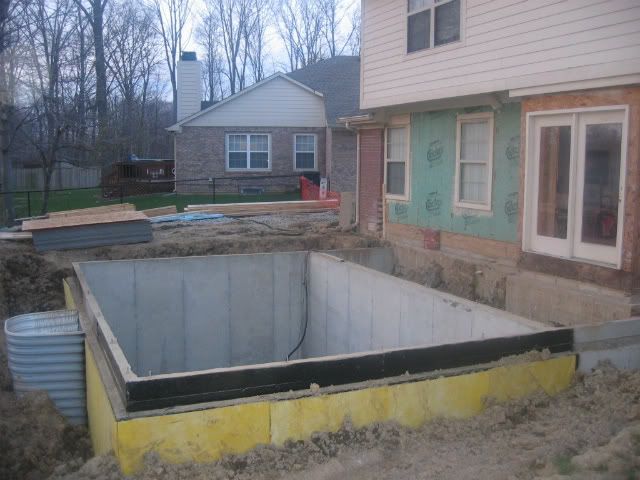 Build from above:
Build from Projector Screen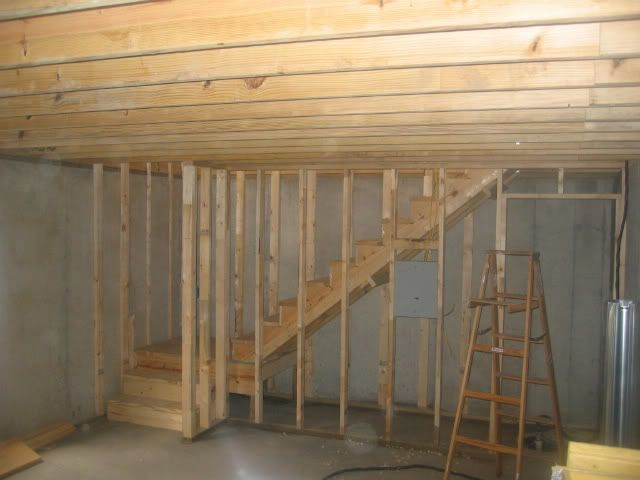 Final Room from the initial construction; it remained unfinished until last year even though I setup the equipment and used it. Again, this picture is from where the projector screen is located.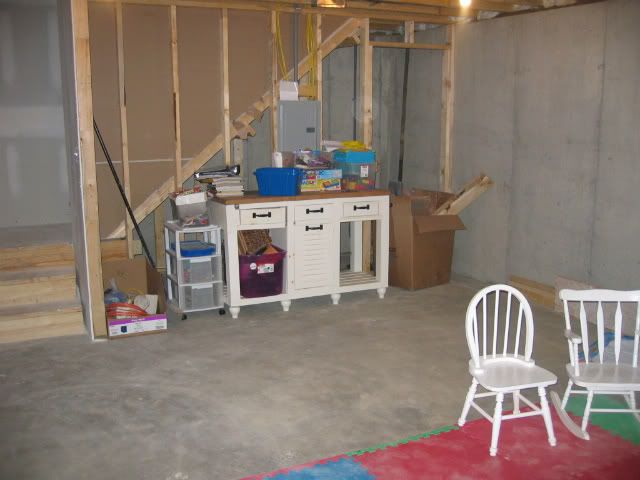 Entrance to the basement: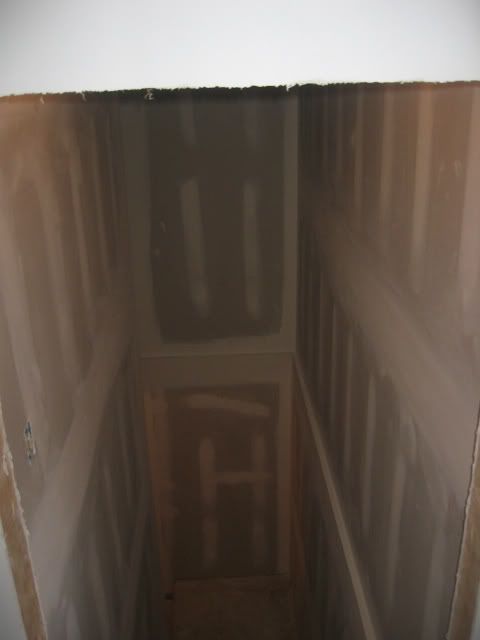 Final from outside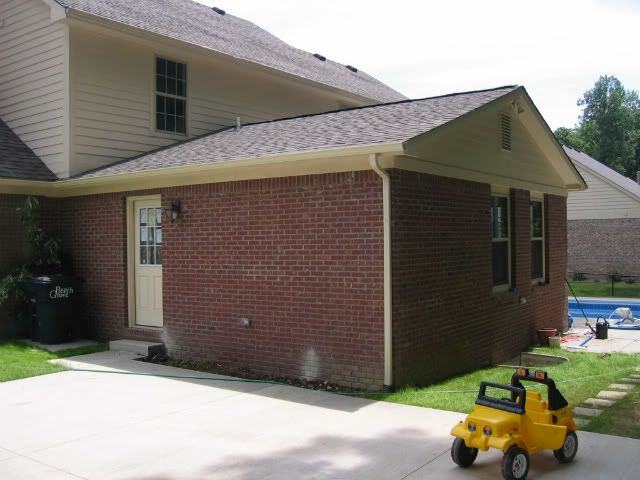 Now for the build 1.0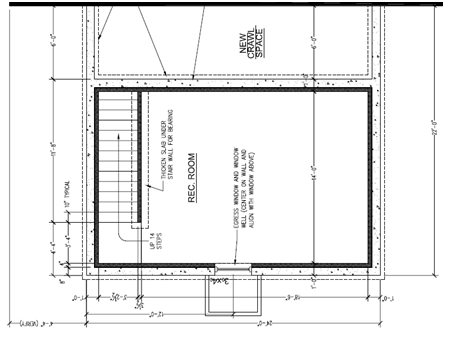 Acquired the following equipment initially:
IN82 Infocus 1080p projector
106" 16 X 9 Da-Lite projection screen
Klipsch rf7 (mains), RC7 (Center), RS7 (Surrounds)
Polk 12" powered subwoofer (model?)
Polk Rear Surrounds (model? – actually older fronts just used as backs)
Tivo HD
Integra DTR5.9
The picture looked and sounded great. I went from sitting in a lawn chair in the basement to some initial home theater chairs I picked up on Craigslist.
I had plenty of leftover lumber from the original addition that I stored in my minibarn, but I knew I had to begin buying supplies to finish the basement. I found dri-core on clearance at Lowes and ended up cutting a deal with the manager for all of his remaining supplies. I purchased on Clearance from Lowes 10 boxes of Armstrong Knotty Pine laminate ceiling planks. I thought it would allow me to get a lodge feel in the room. So that is when I decided that the end theme would be a cabin/lodge look.
Specialty items I purchased for finishing:
.22 nail gun for shooting into the concrete
Rope light (blue) for soffit
LED Dimmer
Bread Knife
Kreg Tools and clamps
IR blaster
Pink Foam insulation
R19 for ceiling
Case of Green Glue
29 bags of sand
Pawn shop trips include: router, miter saw, sawzall
5 Boxes of CertaPro Commercial AcoustaBoard Black
Electrical outlets and other normal finishing products
I look forward to sharing more!
Jim