Ok these are all takin today with my phone, and mobile photobucket was being a pain but I got it to upload.
First off from the LP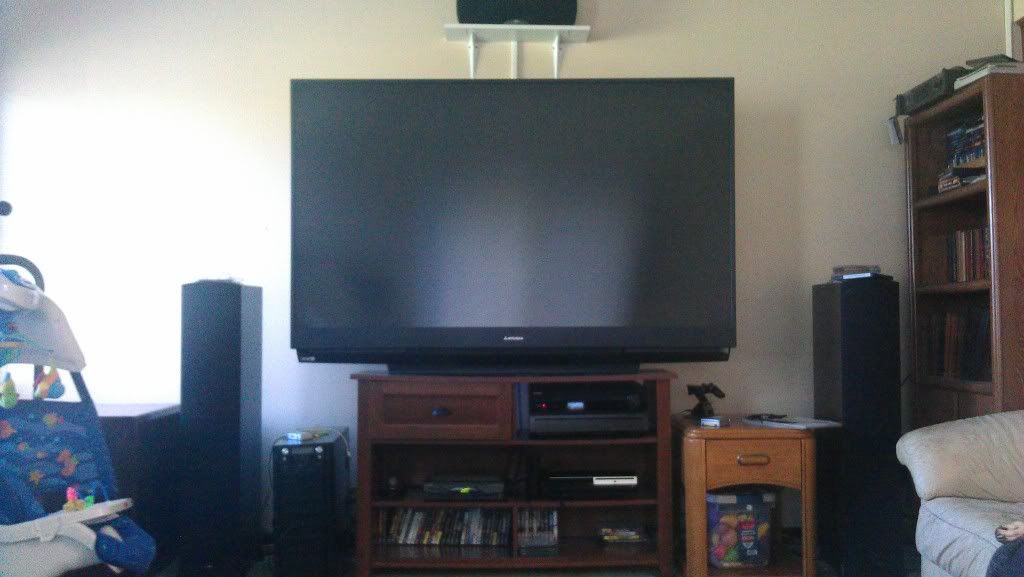 As you can see the center is mounted high above the tv, but I have it angled down into the listening area, so it's not intolerable.
This is a shot from the kitchen area looking into the living room.
You can see the second of the subwoofer cabinets in that shot, directly in between the main lp, and the chair.
He is a shot of the surrounds.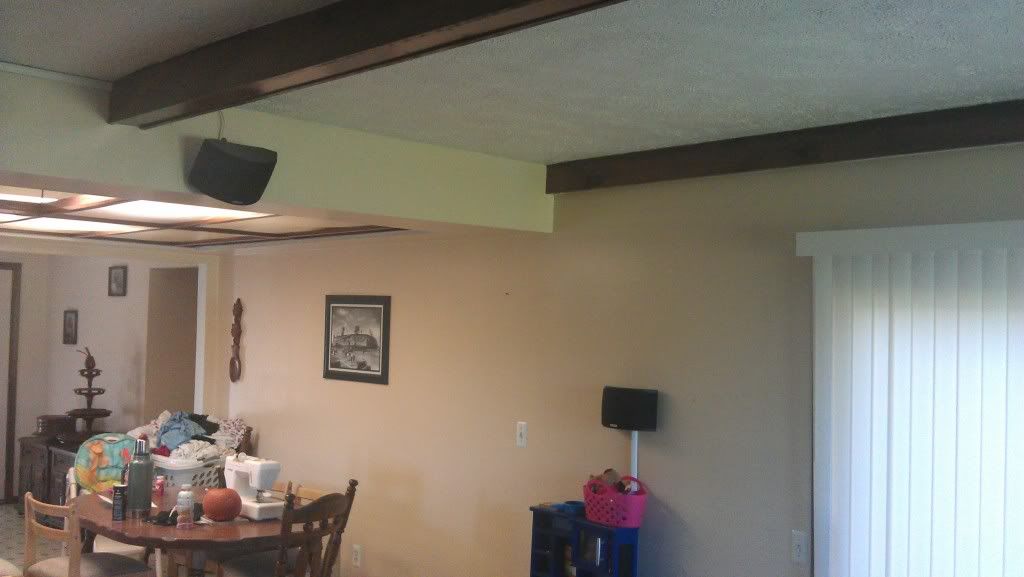 The left/right surrounds are mounted high but again angling into the lp, where as the rear surrounds are about ear level.
And one more without the grills cause some people like that look..
All in all my system is
onkyo 876
paradigm monitor 11's
klipsch snergy c-1 center
Cambridge soundworks Di/bi pole surrounds s205
(for now)
lol