My Fusion Theater Chairs arrived today. These are Romans new personal line of chairs and I bought the Lagoon model with power recline and leather/vinyl match.
First of all Roman lived up to his reputation by providing good comunication about my order status and shipping status/tracking.
UPS Freight delivered to my driveway...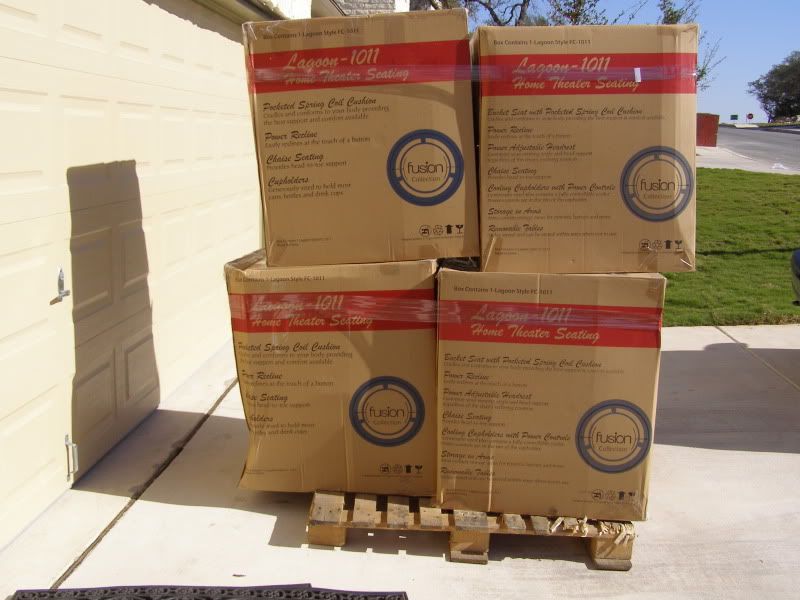 unpacking...
test driving the chairs in the dining room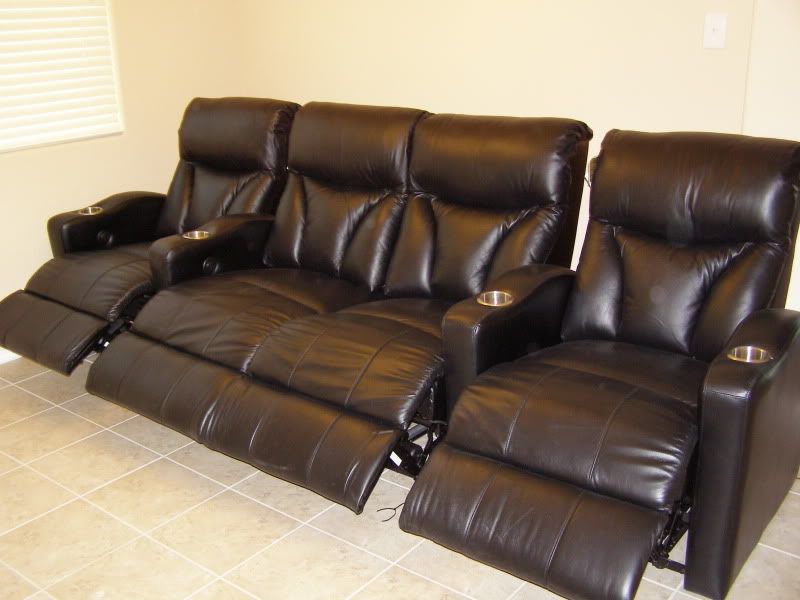 Impressions...
-I love the new leather smell.
-The chairs look very sharp and have a high WAF
-The seats are very comfortable yet still kinda firm. These are not the kind of chairs that you "sink into" when you sit in them.
-Good support from head to heal with the chase style.
-BIG cup holders with a stainless insert that handless my big cups just fine.
-The recline buttons are on the inside wall above the cushion and are easy to find and use while sitting.
So far we like them and are waiting for our carpet dye to dry before getting them into our theater where they will be used.