I bought an amp from a a DefTech supercube II. I didn't expect it to come in two sections, and I need some help wiring it back together. I apologize if my terminology is not correct.
I think I may have it figured out, but wanted to check with you guys first.
Basically, there are 5 connections that need to be made:
1- 4 prong
1-2 prong
1- black spade
1- white spade
1- ring terminal, looks like it may be a ground?
The two prong and 4 prong connections are easy, only one place to put them.
I don't see anywhere to attach the spades on either board, which leads me to wonder if they attach to the driver.
The ring terminal, I'm not sure about that one either. I will show you a picture of something near a capacitor with a hole in it that looks like the ring might be able to bolt, but I can't identify what it is.
Let me show you some pictures of what I'm describing.
This is the front panel:
Here you can see the prong connectors: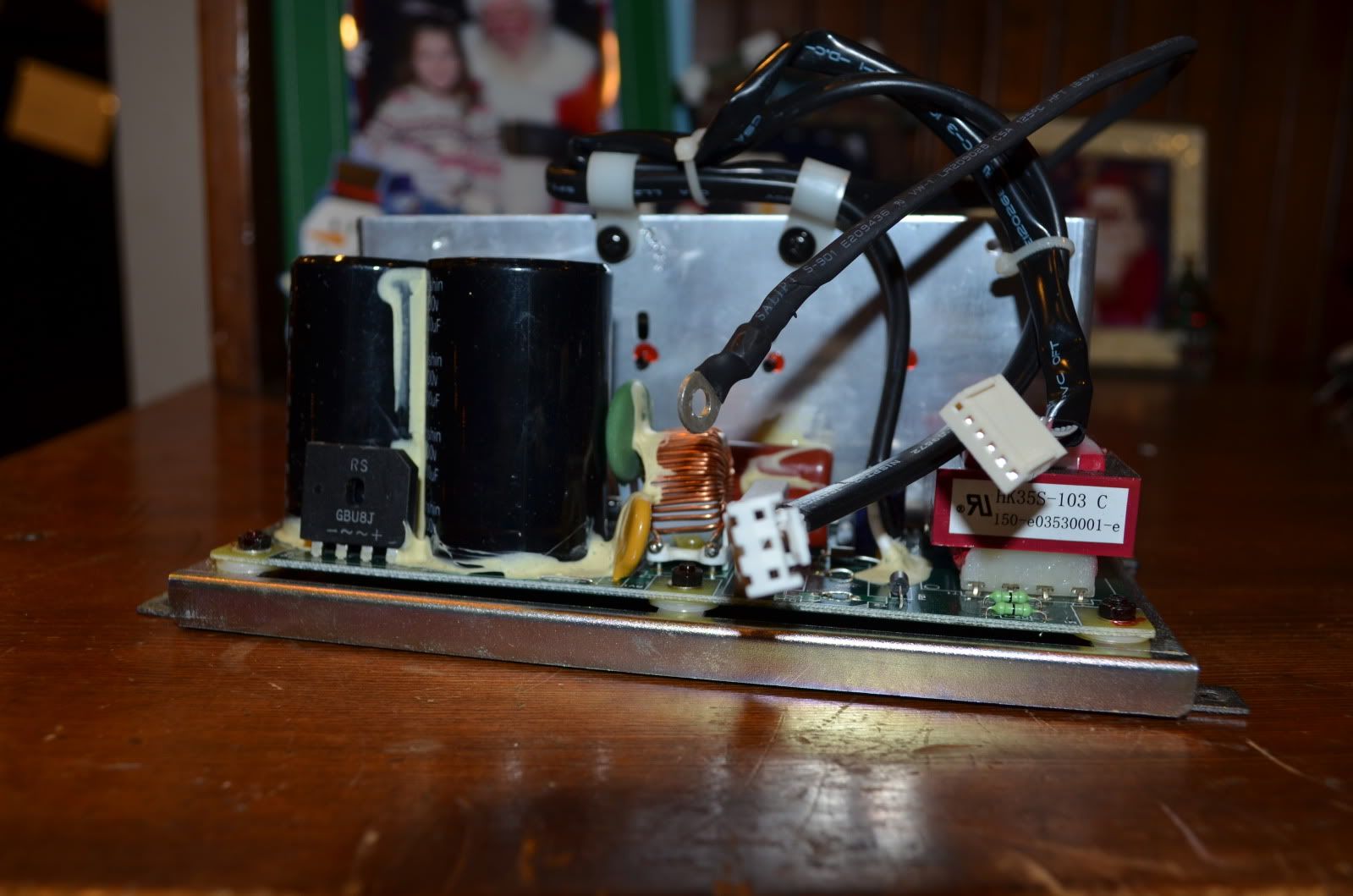 In this pic, you can see the pronged connection points, but in the background, near the capacitors, is the possible connection for the ring terminal.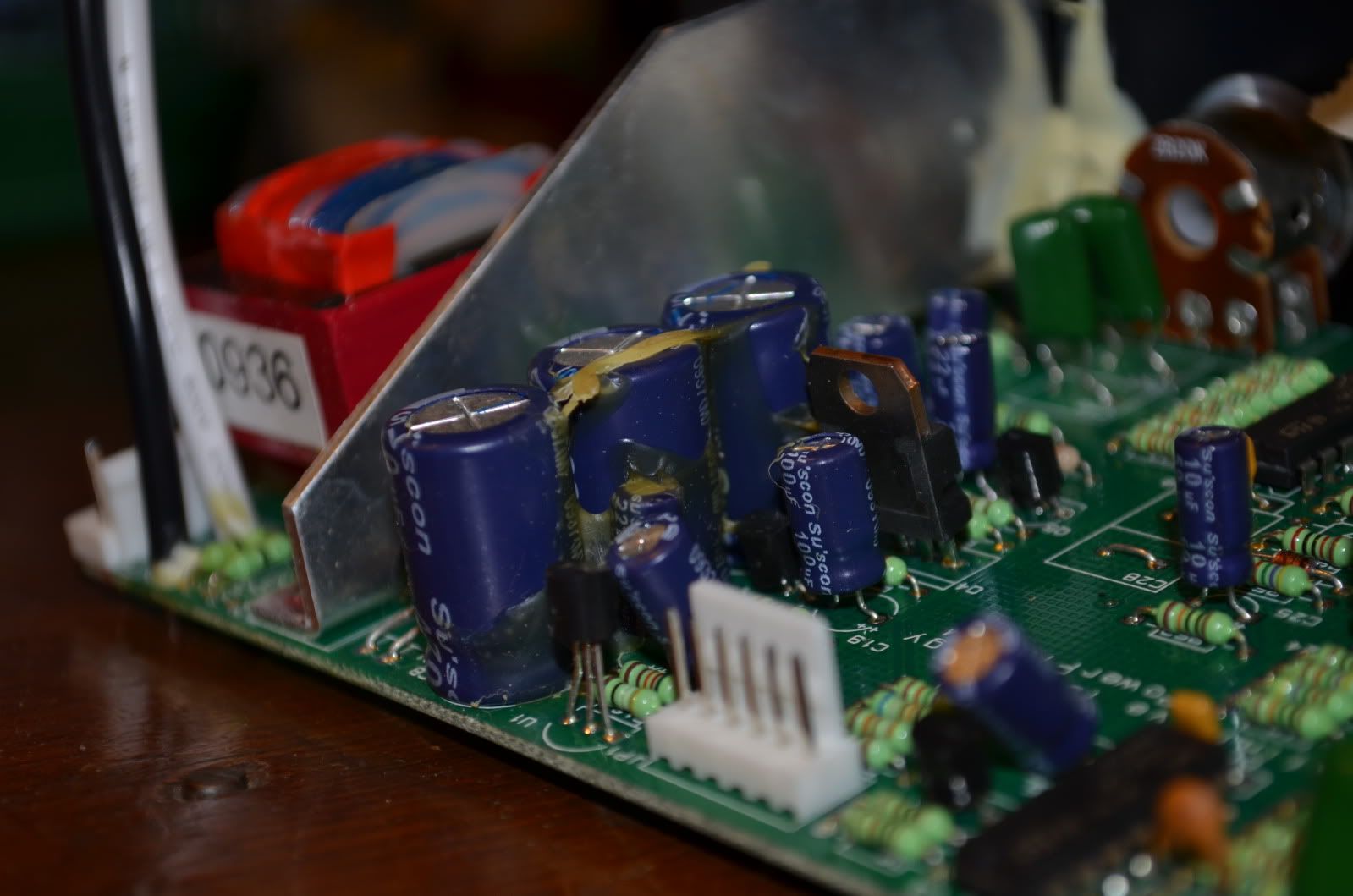 This is a shot of the spade connectors and the ring terminals.
If you need more detailed shots, or overall pics of each board, let me know. I bought this off of ebay, and need to verify that it is not DOA within the sellers time limit.
It will be used with a Dayton Audio Titanic MKII 15" driver in a sealed box that will have around 3.5-4 cu/ft of volume once I'm done. It is going to replace the potato hutch in an antique cabinet in my living room. I will be using the door from the hutch for the front veneer of the enclosure. Should slide into place and disappear.
Thank you very much for helping me figure this out. It's the last piece of the puzzle before I can start my build.