I always wanted a theater/dedicated listening room. When I found this house it had plenty of extra room, and I felt the time was right. My initial thoughts were to make the extra room into a band practice/recording studio type of space. Then I realized I watch movies 4-6 nights a week and play about 1.
I started converting this spare room about a year and a half ago, knocking out two walls. As things go, eventually I removed the ceiling so I could run wiring, etc.
I want to emphasize I did ALL this work MYSELF. My better half helped along the way of course, when she could, but frankly I enjoyed the process. I bought many tools, including a drywall lift, to complete the project.
This is after the wall came out. I had to repair some rotten wood, etc.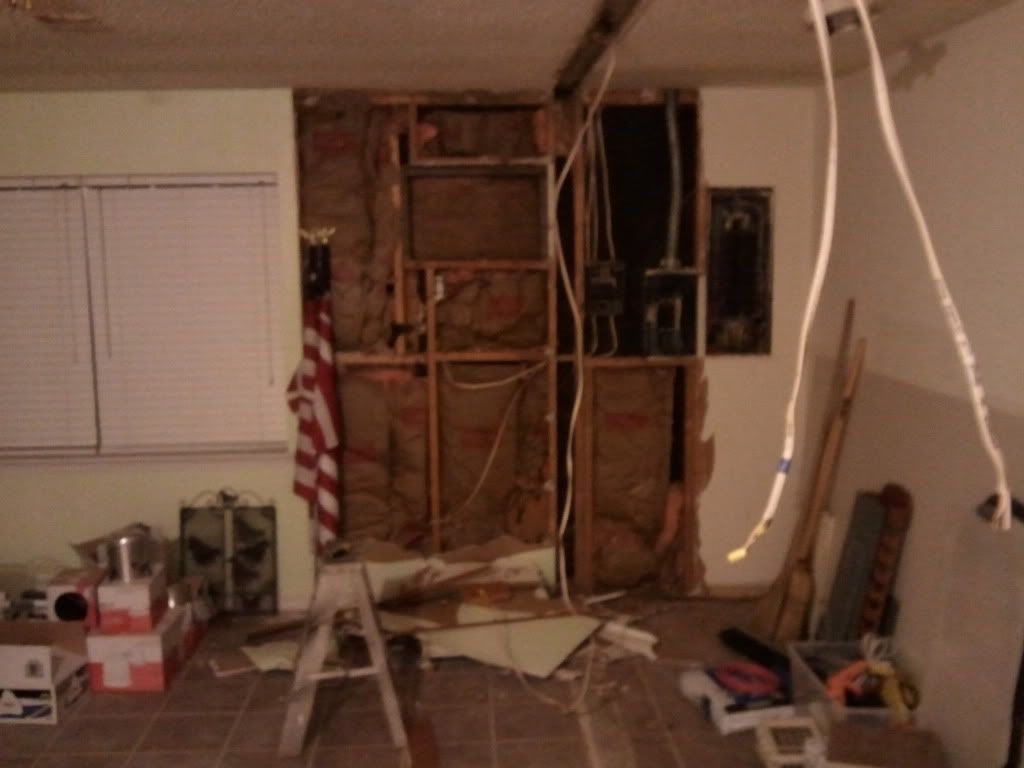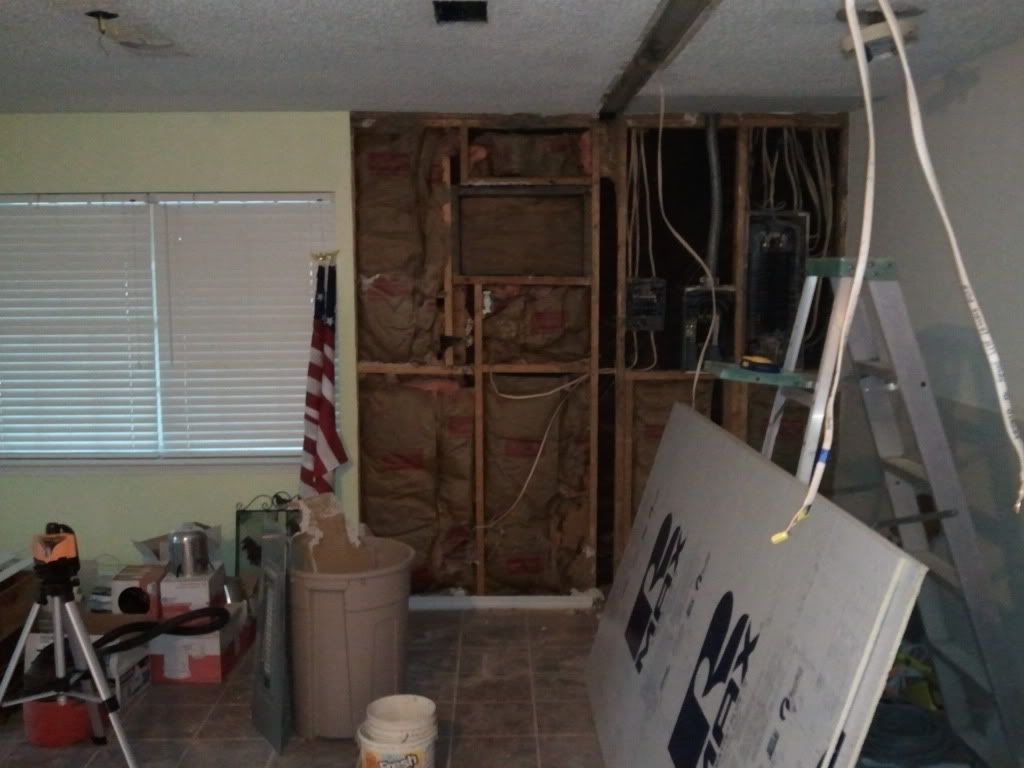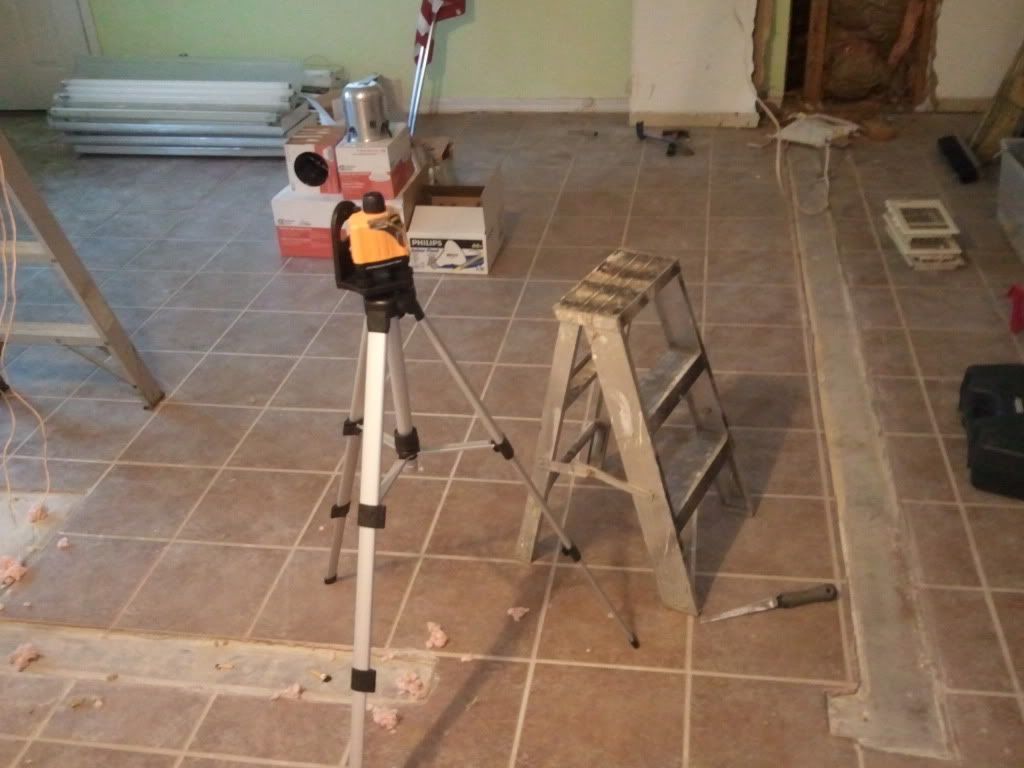 The trifold screen is hiding a hot water heater.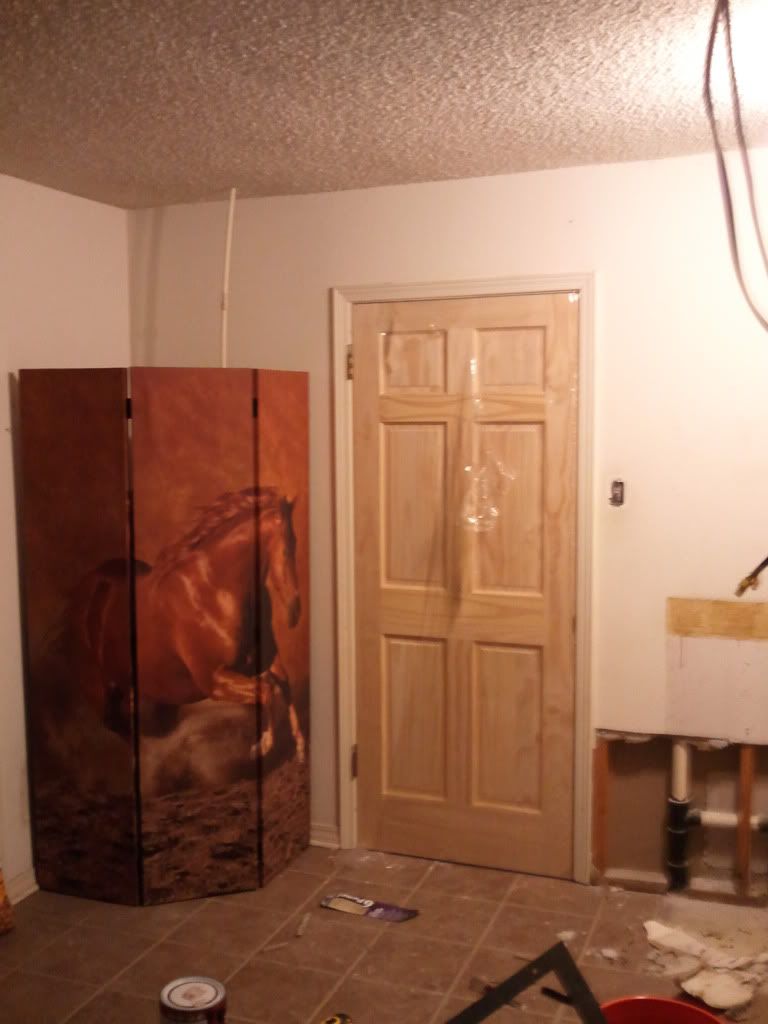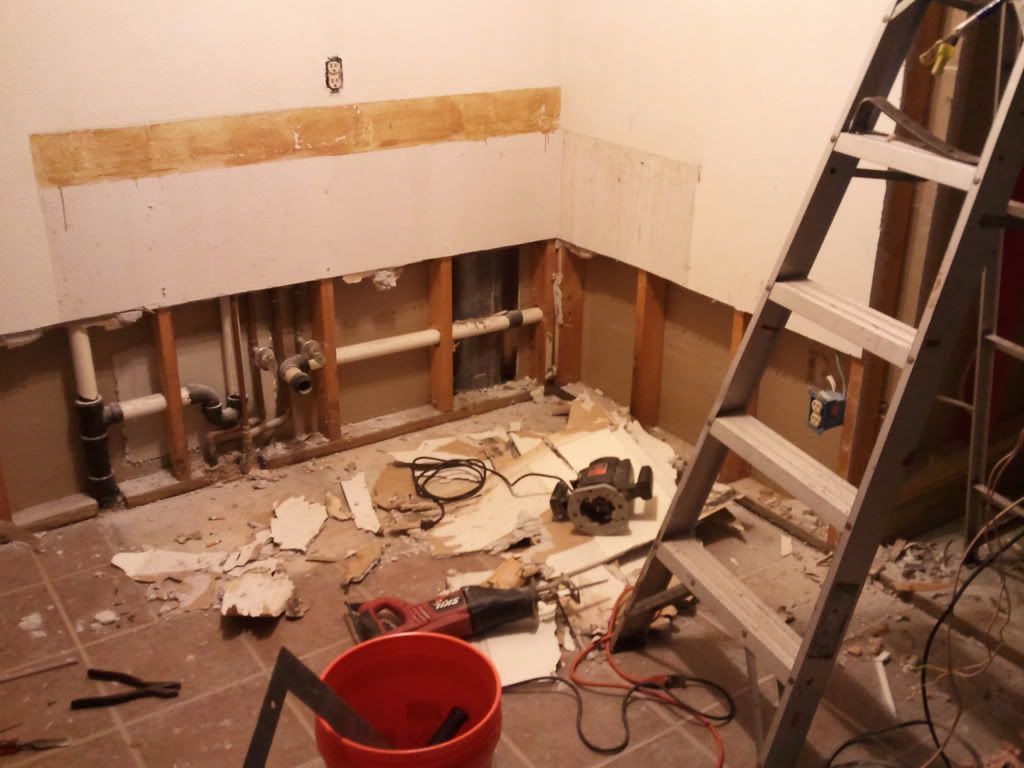 After dropping the ceiling, I rented an insulation blower to blow the removed insulation over the former carport, which will soon be converted into a sun room. This was probably one of my least favorite moments during the process.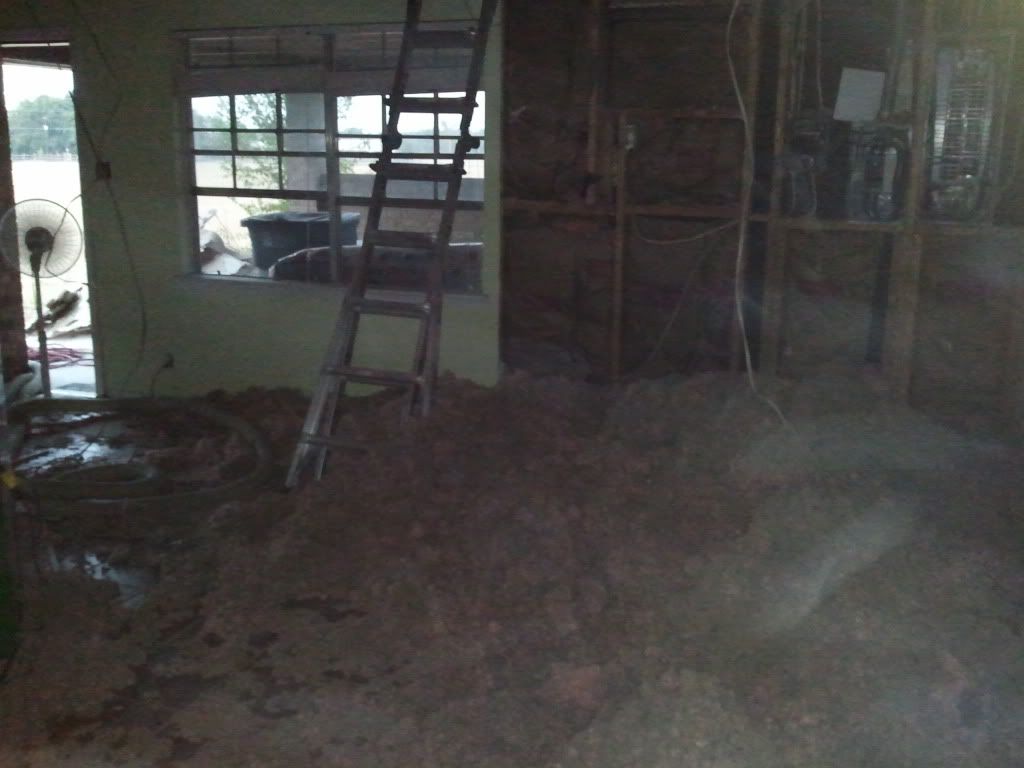 Back in the shop, I prepard the sink and counter made from an old dining table I made 20 years ago from a slab of maple. I stained the door at the same time.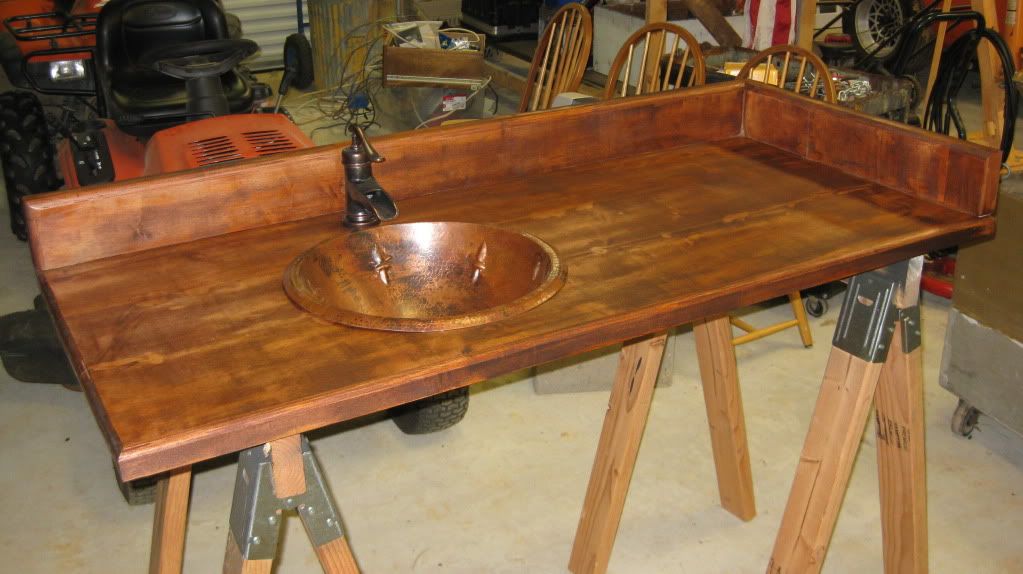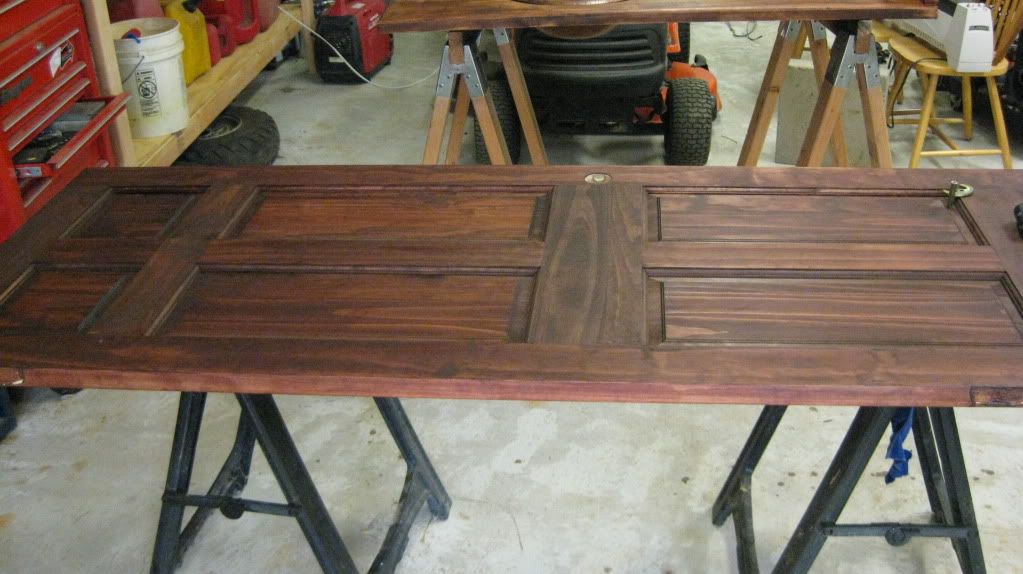 Now, due to the fact that my wife can't find the folder where itunes put many of the photos she took (and I haven't bothered investigating), we jump ahead probably about 6-8 months later:
Building the riser. The paint was still drying on the walls and ceiling. I bought an airless paint sprayer and it worked OK. No baseboards or trim yet.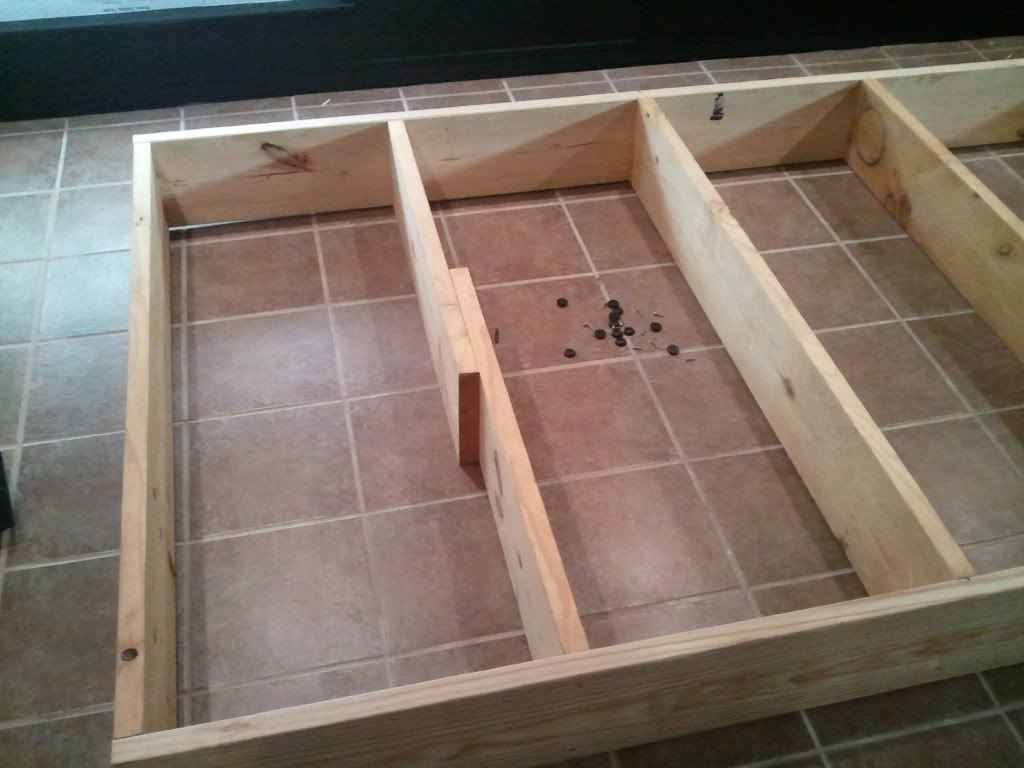 Riser getting carpet. This is cheap "black" carpet from Home Depot. It is really gray, but I didn't feel like searching high and low and can always replace it later.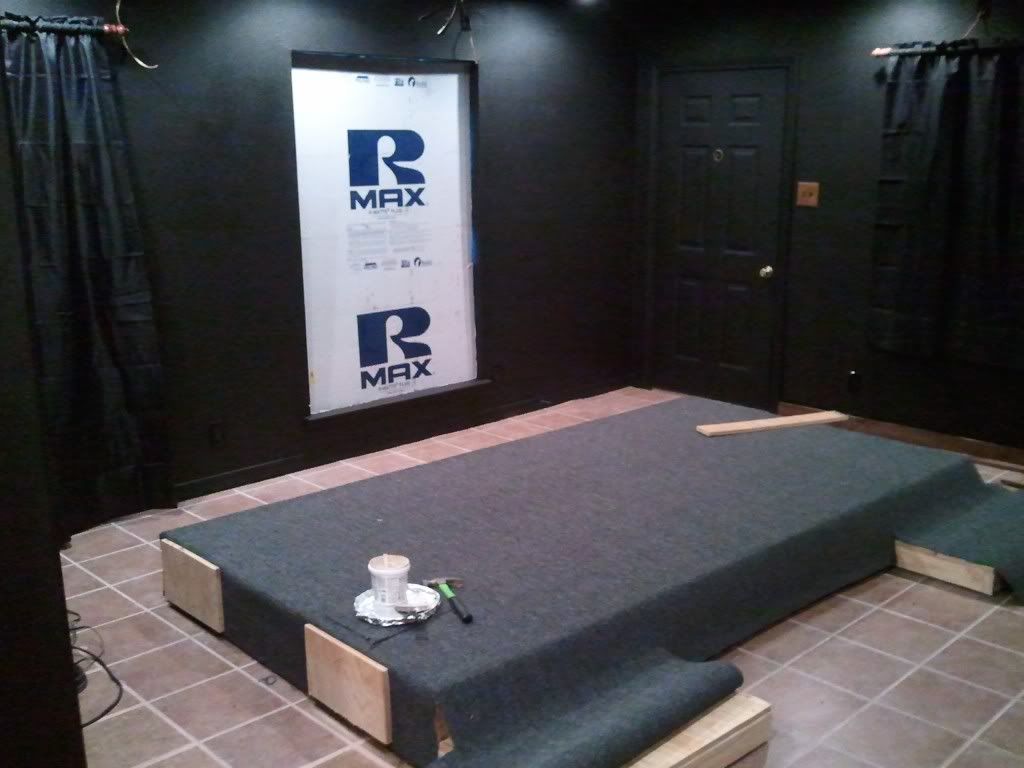 A few other shots. This is where you're coming to the finish line and can begin to taste it.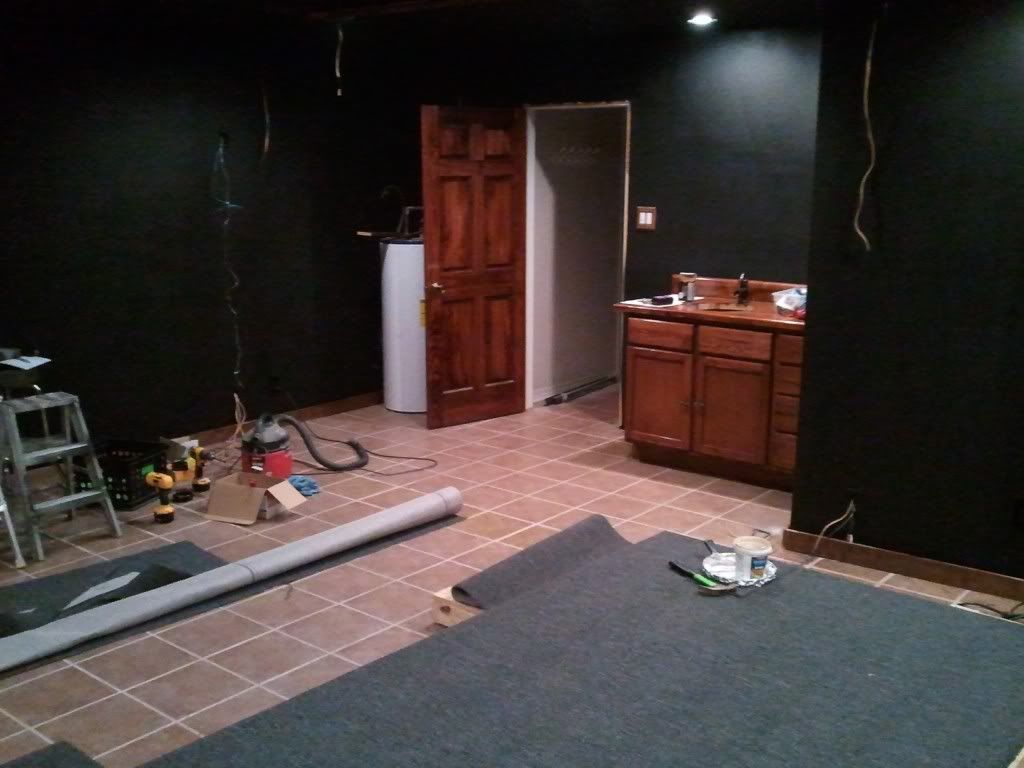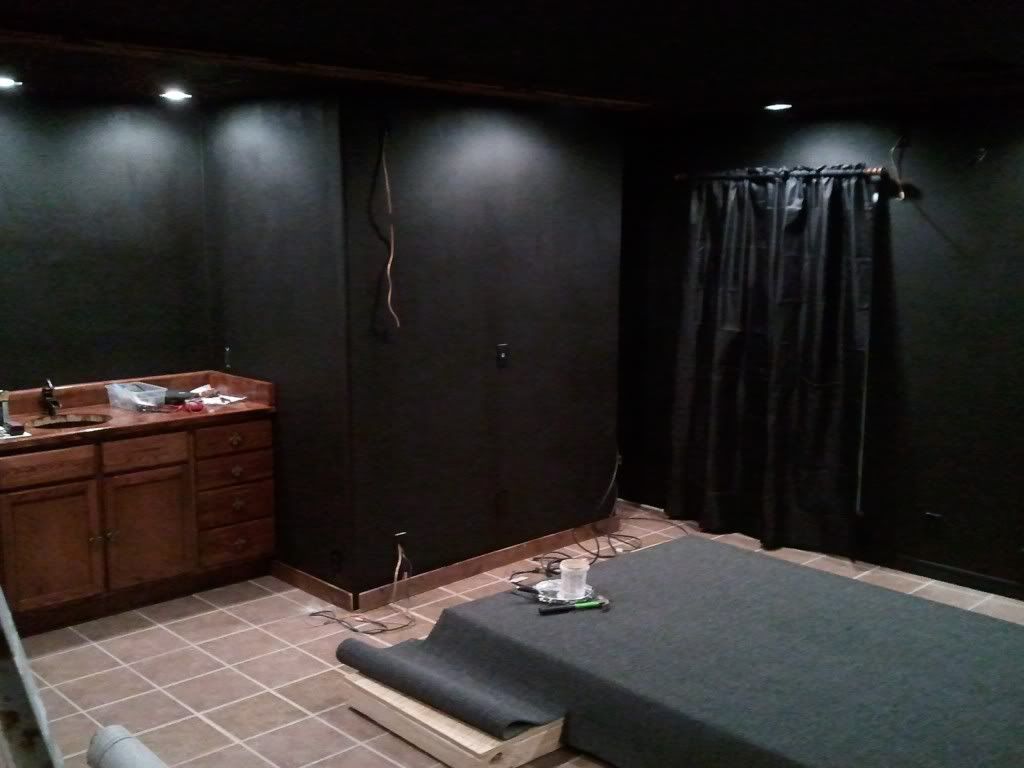 Now we jump ahead (due to the aforementioned itunes issue....I'm a Windows guy).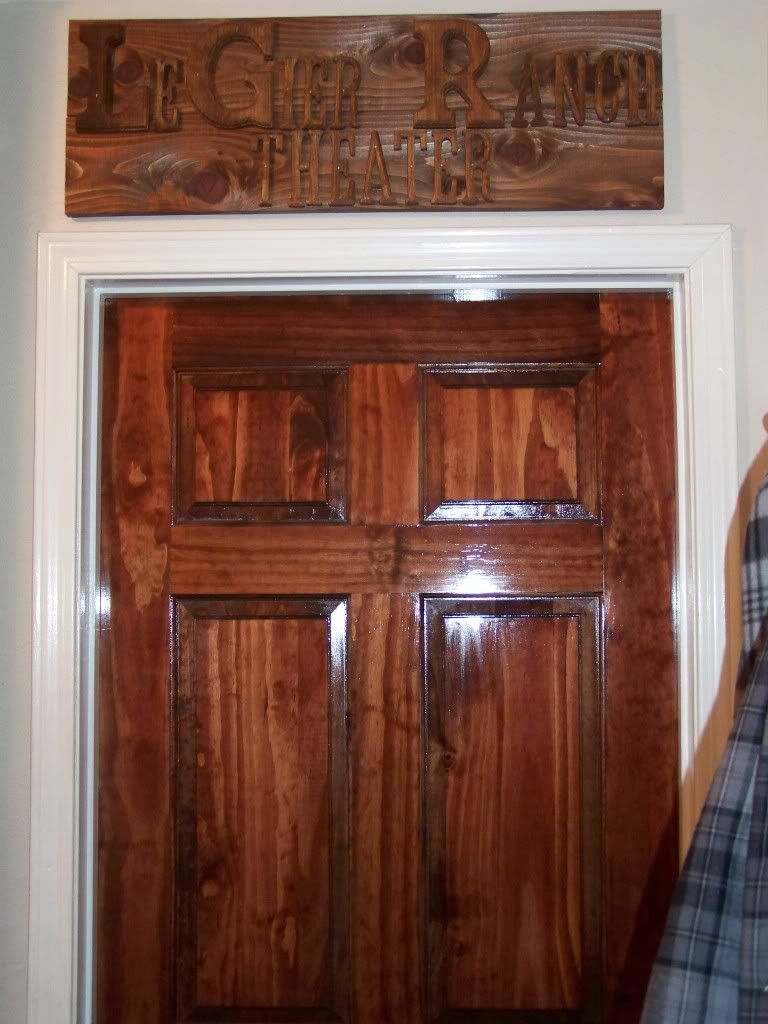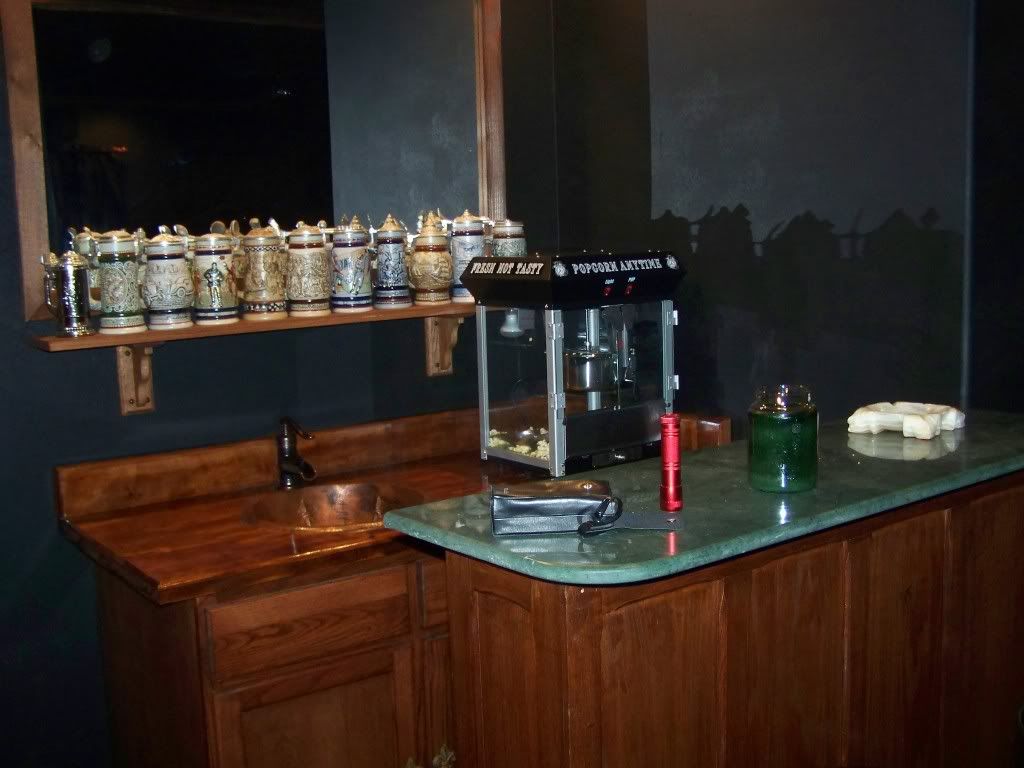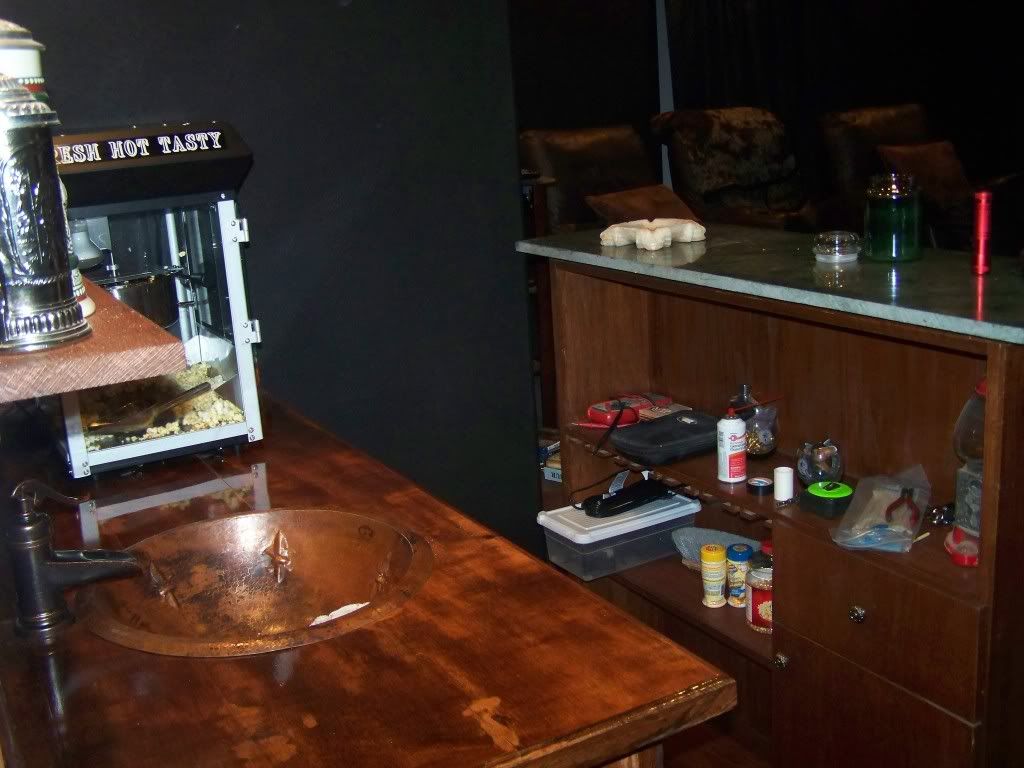 The chairs were purchased off craigslist. The back row I drove 3 hours to Dallas for and the front row (motorized with bass shakers factory installed) I drove 4 hours to Houston for. They don't match perfectly, but for what I paid, I couldn't be happier. I installed Aura shakers in the rear seats by screwing them to some oak planks screwed to the frame. Always worried about overpowering them.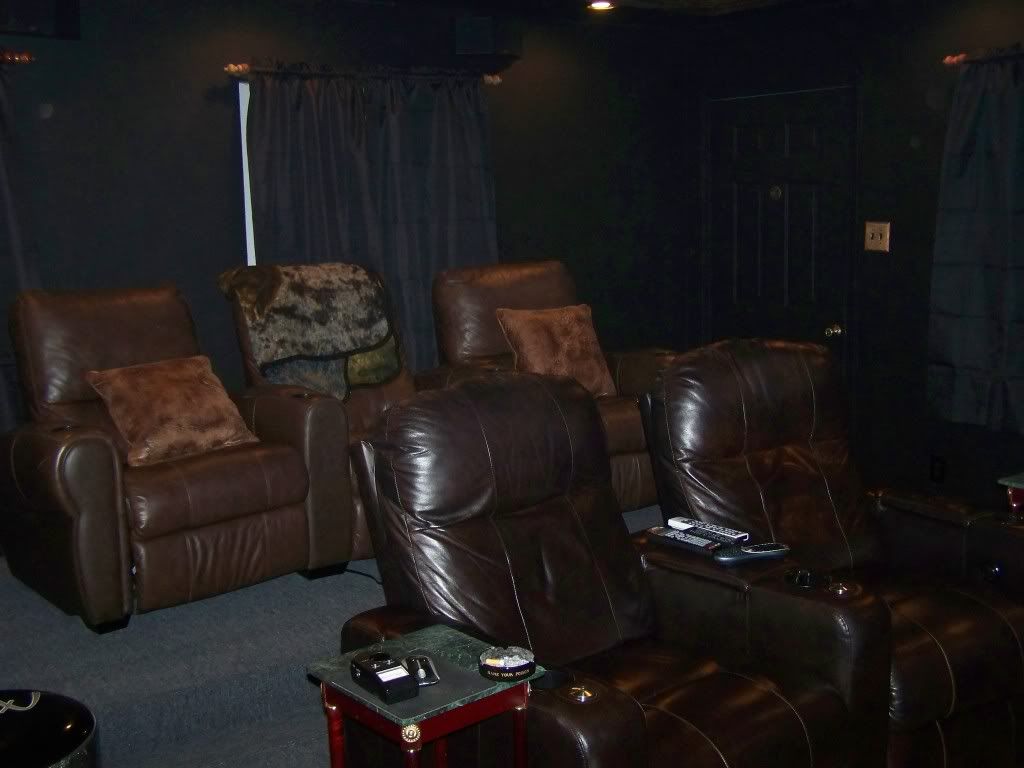 The equipment closet was existing. It turned out to be a very tight fit and something I would re-think given the chance. Of course, I built the rack. Didn't bother to paint it, but will in the future I'm sure. Still need a curtain or some other type of cover for the closet. The fan noise is not too bad though. After it gets a curtain, then I'll be worried about heat.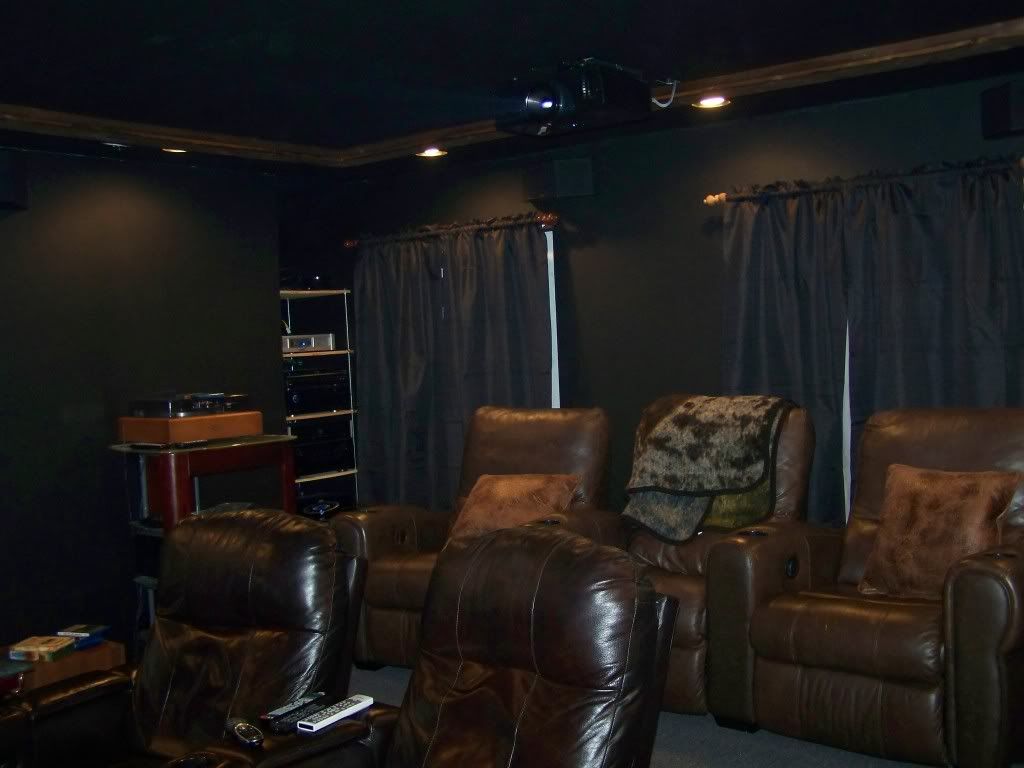 I love my turntable. Haven't listened to it yet in the new room.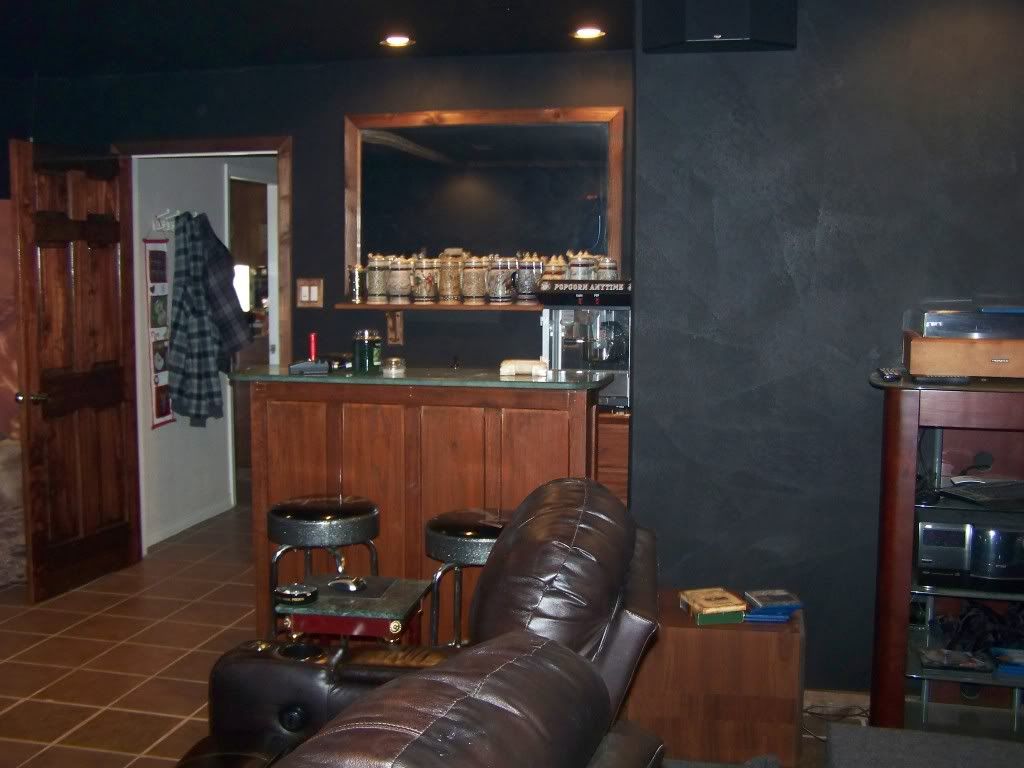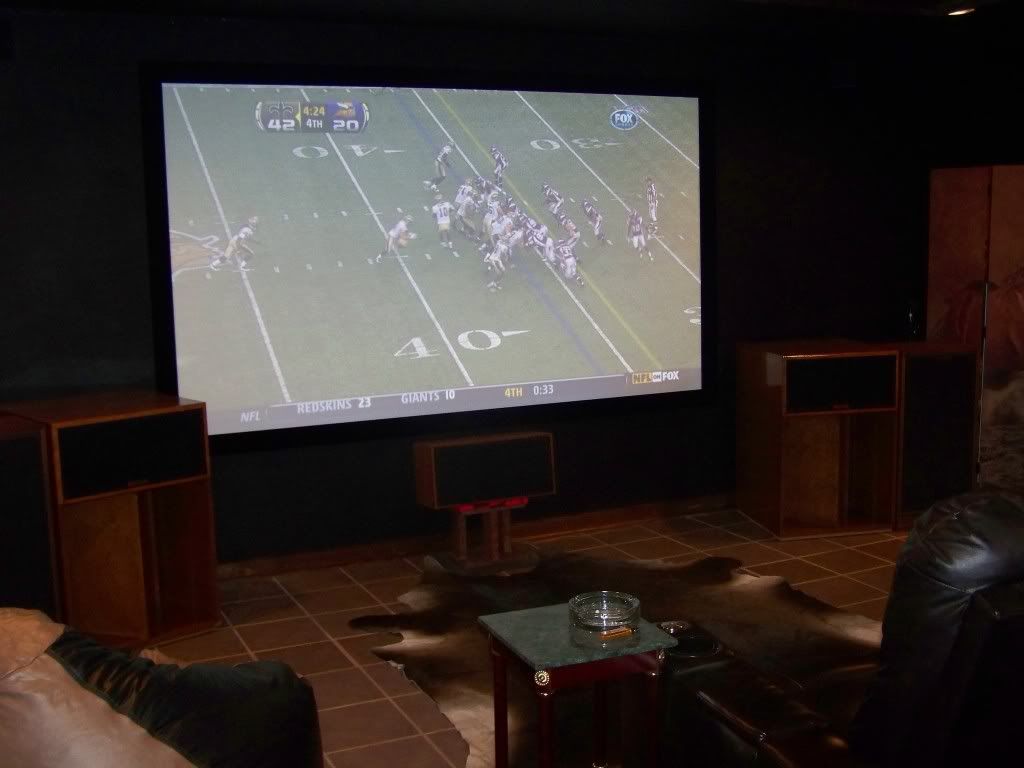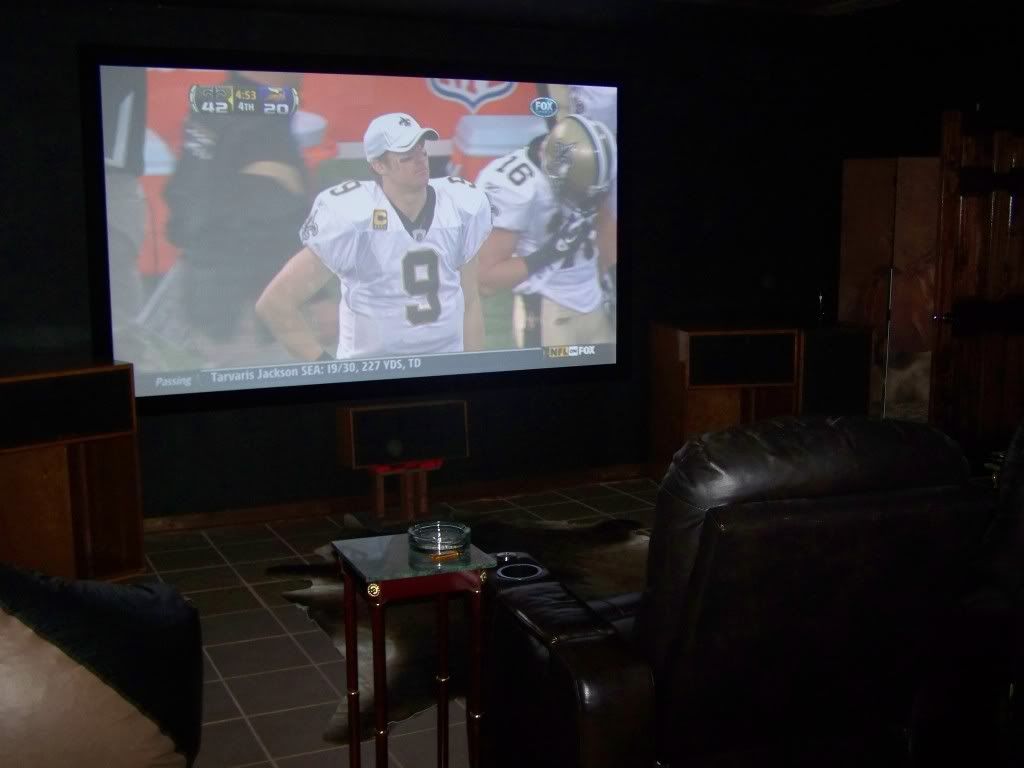 I calibrated the Benq W6000 yesterday (those pics were taken last week I think). Using HCFR, AVSHD 709, Spyder II, I am very impressed with the PQ. Will post some pics later of the screen.
I was going for a rustic, western look. I think I achieved that. Whenever I made a mistake (a scratch here or there, bent nail etc., I'd just say, "well, it's rustic").
I still have pictures to hang:
I recieved my carton of OC703 this last week and will wrap those (2 x 4 x 2") and hang them in strategic locations in the next few weeks. Overall, I am happy with how things turned out. There are flaws (construction and design), but nothing that can't be improved upon going forward. Thanks to all here who helped get me to this point.