Ok, took off Thursday and Friday to try and push the basement along so that I can get the drywall finishers in as soon as possible. Pretty pleased with progress but still a long way to go. On with the pictures!
Added blocking support behind the theater door hinges to allow me to add longer screws.
Here is a shot of the longer 2 1/2" screws I added to each hinge. Hopefully this will keep the door solidly in place.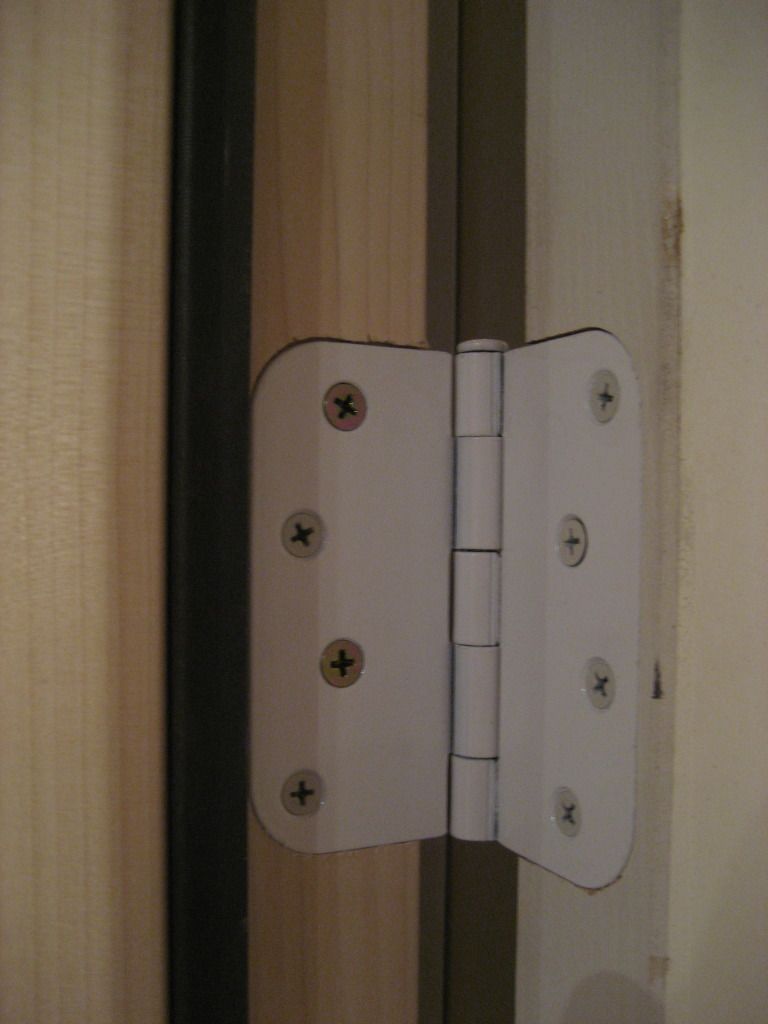 The theater room is now completely drywalled and ready for finishing. I just realized that I didn't take any updated pics of it but I will try to get a few tonight and post them.
Wired up the vent fan and lighting in the bathroom. Again, no new pics but not sure you guys are missing anything.
Got the equipment room door installed.
Please excuse the dusty furniture. Nothing a sweeper and damp rag can't remedy.
Also, in the above pic you can see the recess for the lighted movie posters. That's another project that will be coming towards the end of the build.
And I continued hanging drywall in the rest of the basement.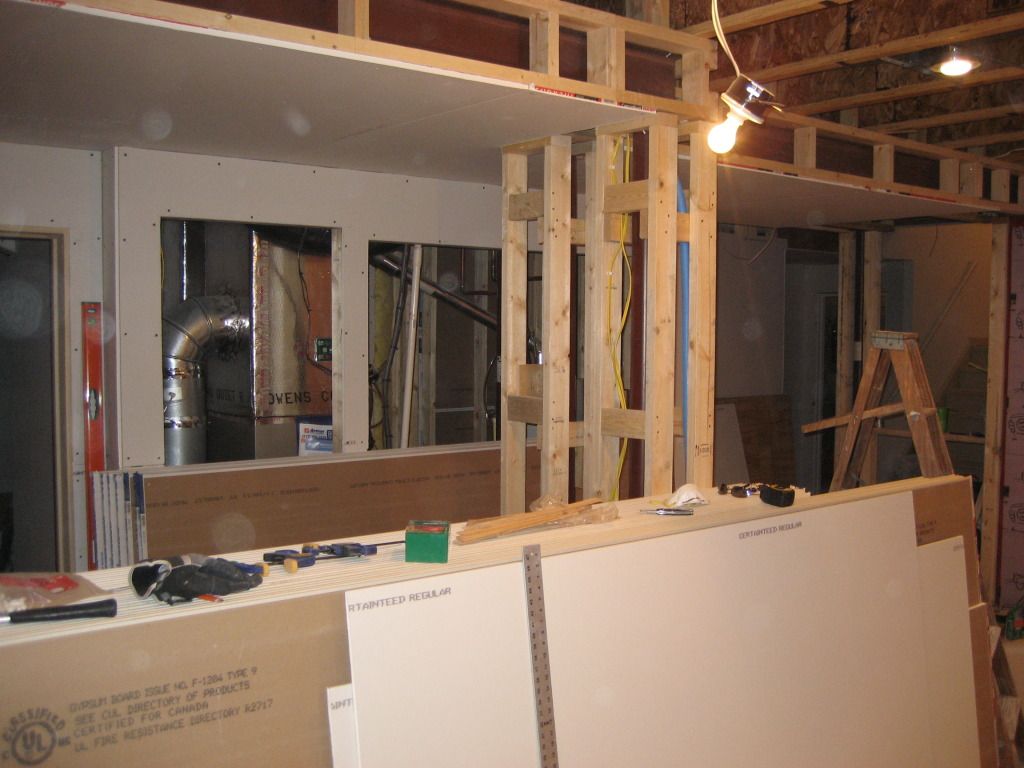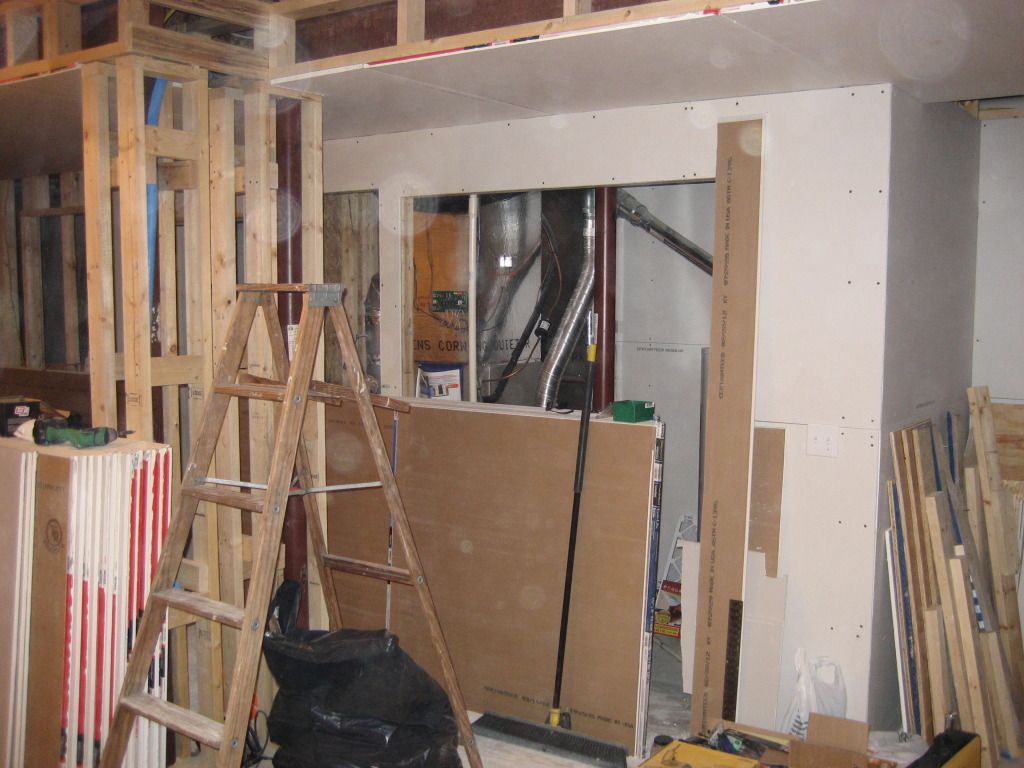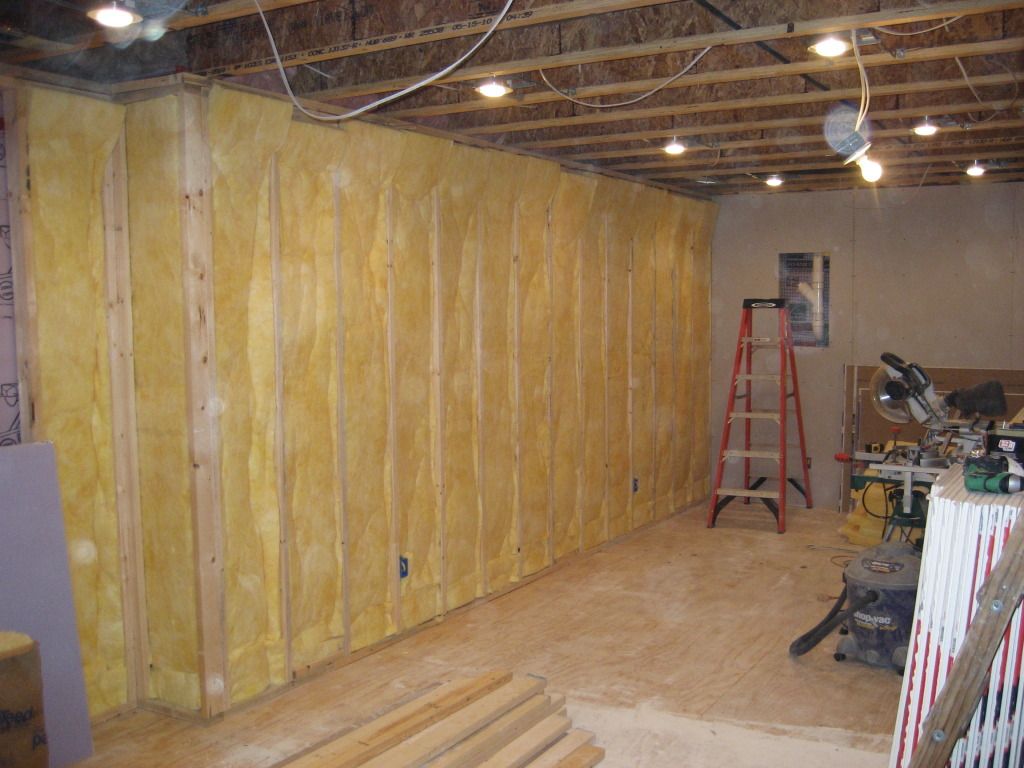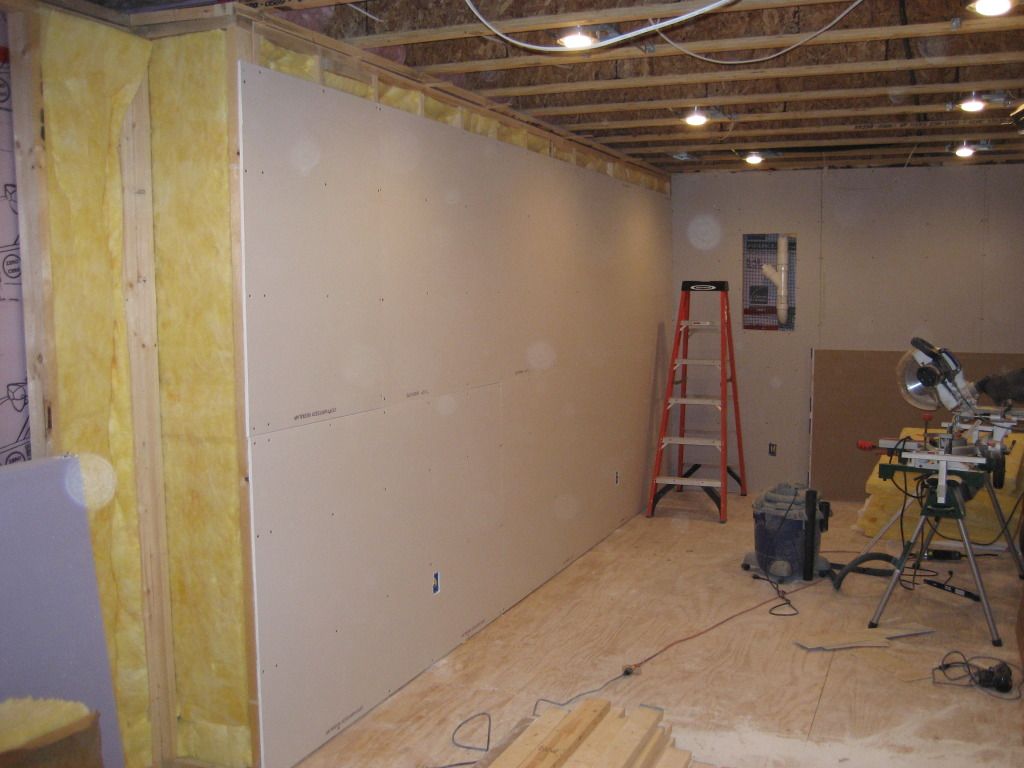 And I still have one wall to build. This will be the multi-tv viewing area. This is in the plans for next weekend.
So things are moving along. Need to build a wall and drywall it, run some conduit, drywall the bathroom and get some drywall up on the ceiling. These are all things I hope to complete next weekend. I have one more company coming by to quote the drywall finishing today. Hopefully I will get all my pricing this week and have a contractor selected soon there after. If I can get the drywall done this week then I plan to try and have the finishers in the following week which means I can really start getting the theater moving along.
Time to really start buckling down if I want to have any chance of finishing the theater in two months. Oh man... that just sounds impossible as I type it.