Weekend Update
Things got off to a good start this weekend with another surprise waiting for me when I got home.
Lots of 2" cotton waiting for me to install it.
This should complete all of my treatment deliveries. Now I just need to start using some of it.
On Saturday I wanted to get the last dead vent hole cut. It was really tough to put a sizeable hole in my soundproofing.
You can see the 8" adapter above the 6" hole that I need to attach to. Probably will come straight out, make a u-turn up through the 2x2 structure over the stage, and then make a right turn completing the run. It will cause my corner bass trap to adapt around it but I didn't really have much of a choice. This will be the room inlet. The dead vent outlet is behind the projector.
I also continued work on the columns. I finished construction for all the base and top pieces. These were the last two I had to build because they weren't as straight forward as the others. Each column base got an outlet hole cut in it too (not pictured).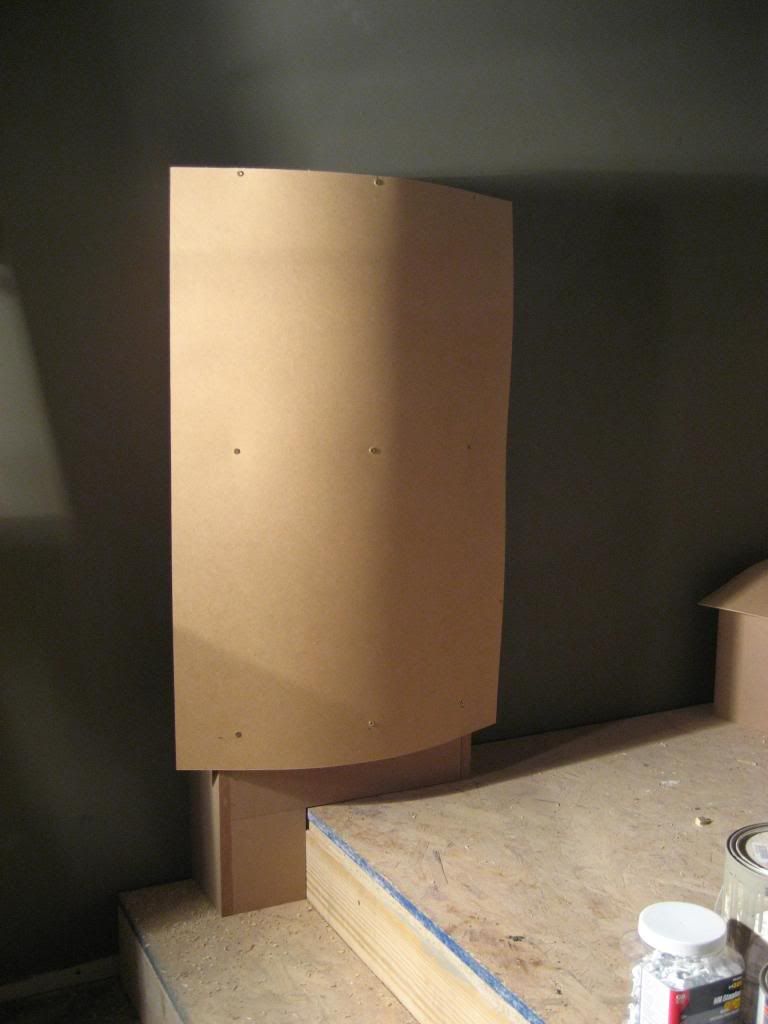 Thought about trying to bring the curved section down around the steps but figured it would be more trouble than it was worth. Not even sure that I could have gotten the bend to look the same. The longer one will also be covered by the seating so it probably would never be seen anyway. And the one on the step looks pretty good as is I think.
I have one last thing to do to each column section (see below). I am going to add a strip of 1/4" plywood to each overhang to straighten and reinforce them. It will also give me a better place to attach the fabric to. Only issue, the staples I currently have are too long and stick through. Ordered some 1/4" staples to use and should be able to finish that up this week. This was also my first test for the Porter Cable US58. Worked like a charm and has some good power to it.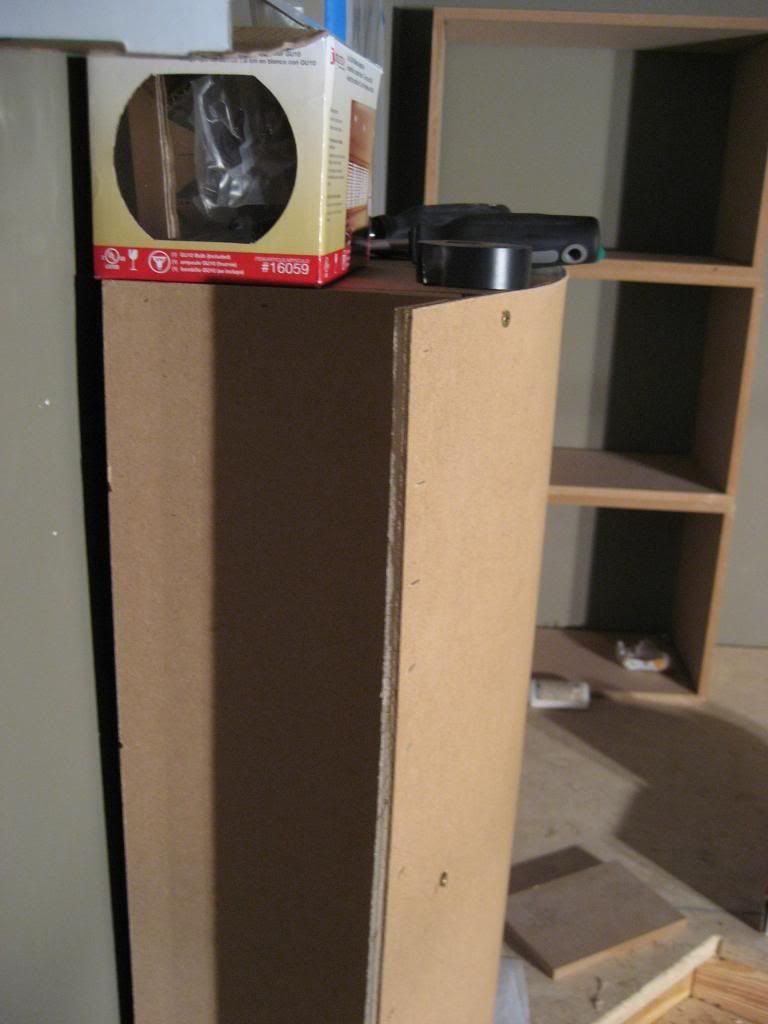 Sunday was a long cold day. Spent the vast majority of my time outside cutting the face pieces for the 4Pi speakers. Only have one pic to show at this point because they are not assembled but will have more once I start to put the pieces together.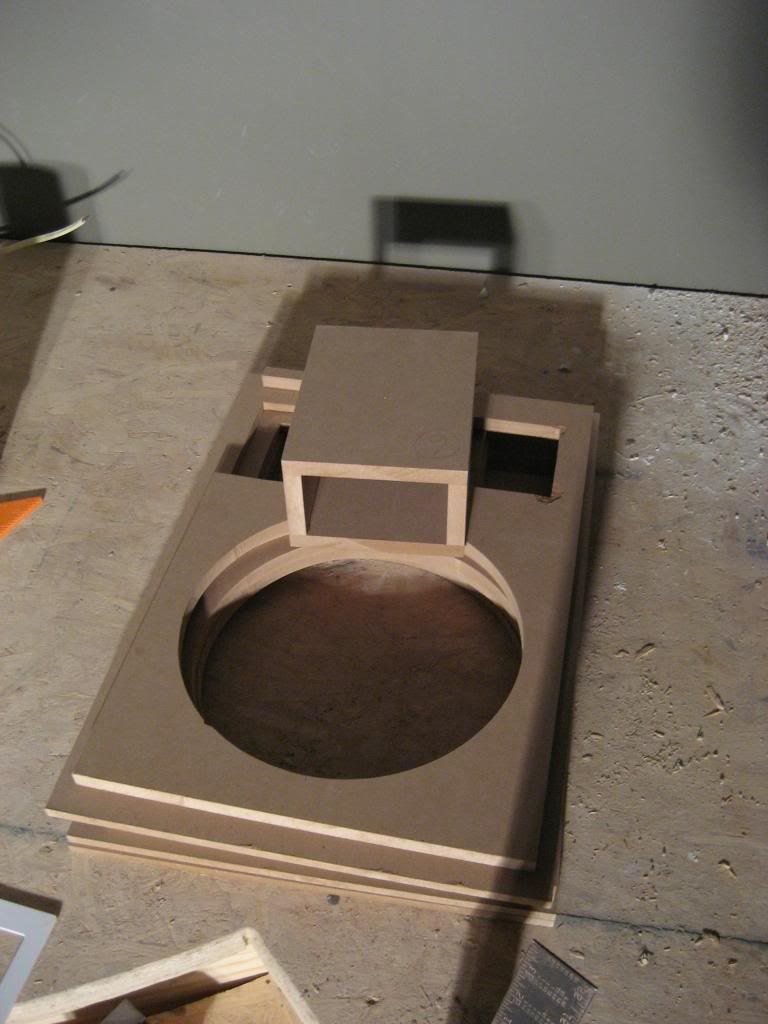 Once inside, I ran some wires for the LED lighting...
and installed some more can lights. I now have all of them in except the ones over the stage which are on another circuit. I hope I have some time tonight to wire in the switch and connect it to the panel and get some additional light in the room.
So here is where the room stands as of today. Front...
Back...
This week I want to get the lights on, finish the strips on the columns, start sealing and priming the columns, and maybe prime the equipment room. Hopefully the rack will be in by Friday so I can get that mounted and ready to go. Also eagerly awaiting word that my screen has shipped. And next weekend it will be time to break out some fabric.