After I got my Onkyo, Paradigm 5.1 system, I soon realized I needed to transform my rec room into a full home theatre. It took about a year and a half.
So This is it!!
Power Conditioning
Belkin Pure AV Home Theater Power Console PF30.
Display
Epson 8350 Projector,
Mustang SC-E106D169 106" 16X9 Motorized Screen.
Components
Onkyo TX-SR608 7.2 AVR with 7.1 and Front High's Set up,
Sony BDP - S350 BluRay Player,
Kenwood CD-323M 200 disc w/dts out CD Carousel,
Motorola HDDSR 600 Satallite Television Reciever,
Xbox 360 250GB Slim.
Speakers
Paradigm Cinema 110 CT For High L/R,
Paradigm Cinema 110 CT for Center,
Paradigm Cinema ADP for Sides,
KEF C1 for Rears L/R,
Audio Tech 250watt 3way Speakers w/ new Pyle 12" woofers for Fronts L/R,
Paradigm Subwoofer With 10" Driver.
Miscellaneous
Dell Studio XPS 435 i7w/Win 7 Pro, BluRay Drive & Dual Dvi out,
House of Marley Soul Rebel on ear Headphones,
Controlling All this (except cd player, Computer and screen (RF)) is a Harmony One Remote Control.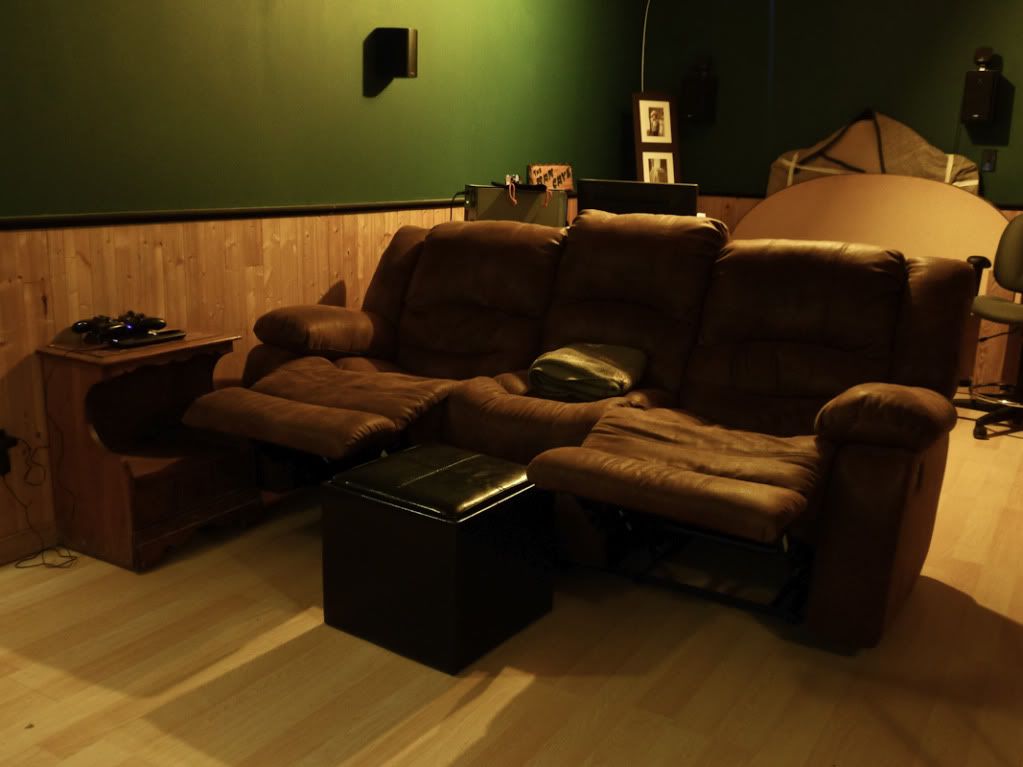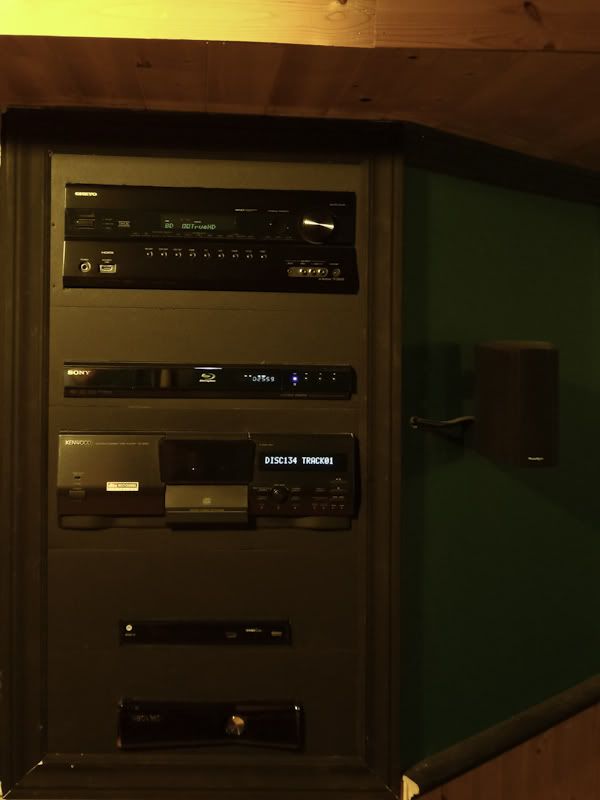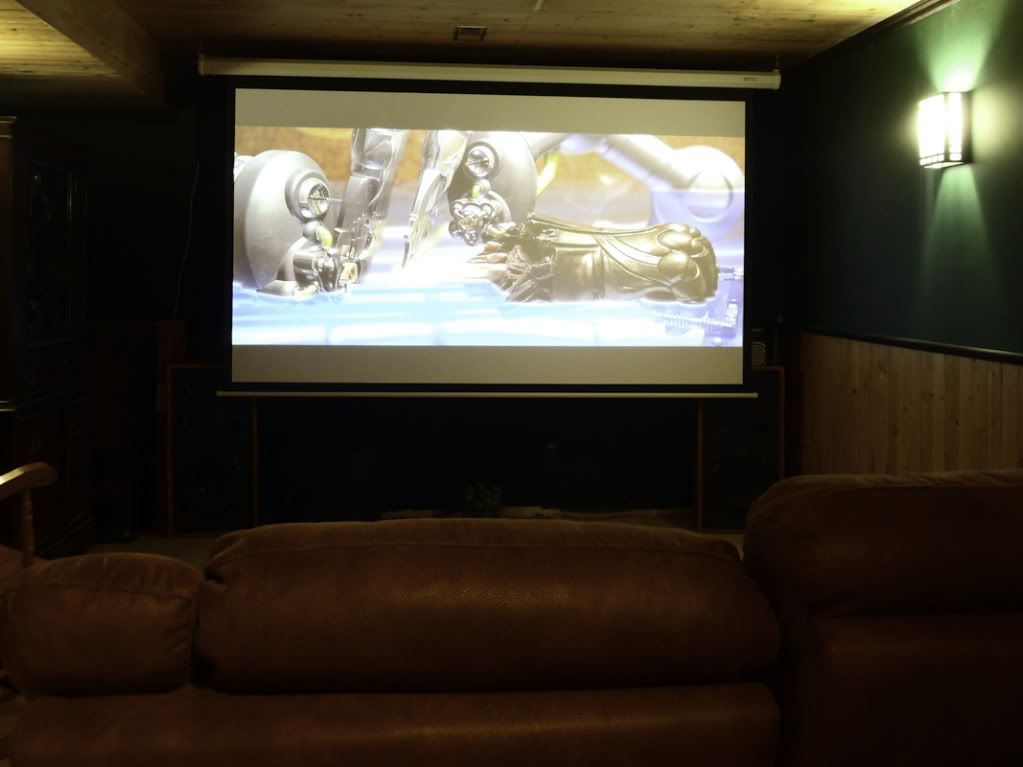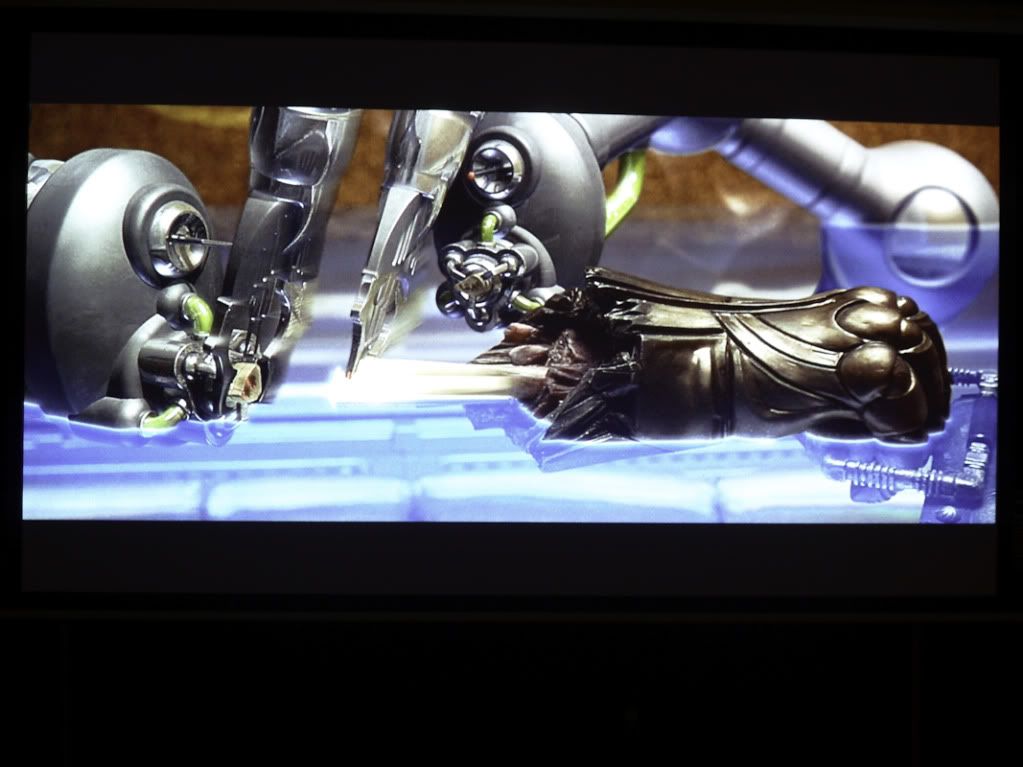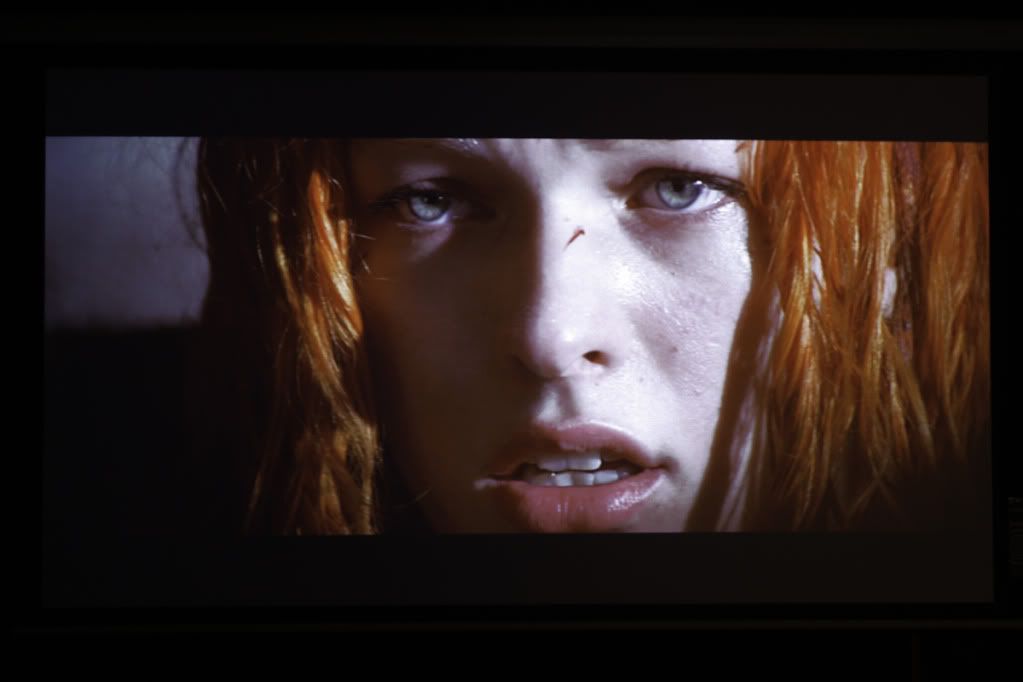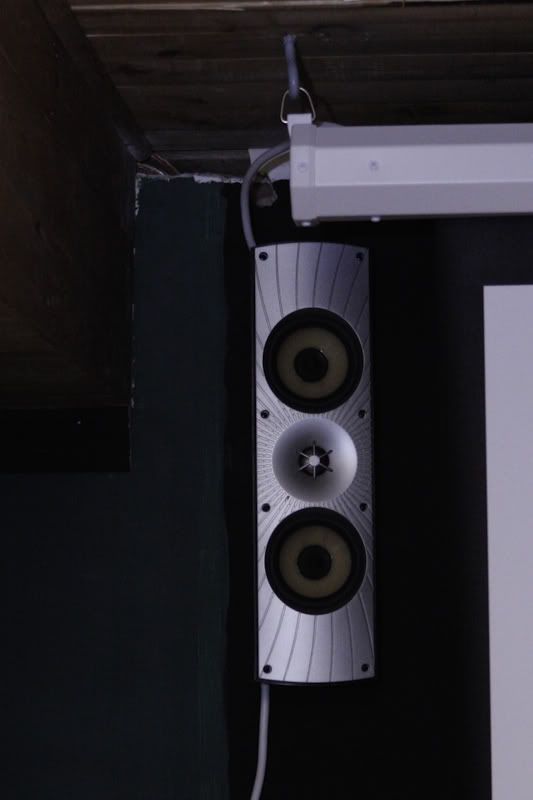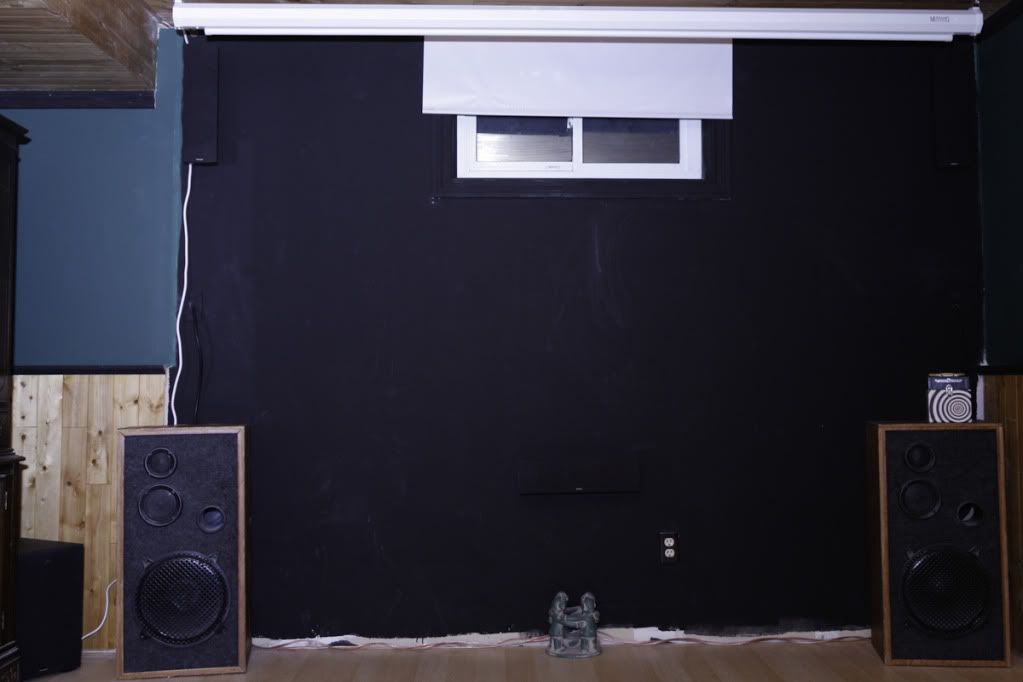 http://www.avsforum.com/avs-vb/showthread.php?t=1385231