Day 19: Lots of rocks moved around, with the pond and bog finished, and the stream more than 90% done. They ran out of time to start the fill, as they'll wash the whole setup again to flush the dirt off and pump out that dirty water before filling the pond for real.
Pond edging now looks much more natural. It will blend in better once the soil is brought in to form the beds around the back side.
Bog construction. A yard of gravel in, probably a half-yard to go in the morning. A small pump at the bottom of pond circulates water through a perforated pipe buried under the gravel in the back of the bog. The bog plants feed on the nutrients in the water (aka fish waste). The bare liner spot in front of the retaining wall is my steps/path to get in and out of the pond for maintenance.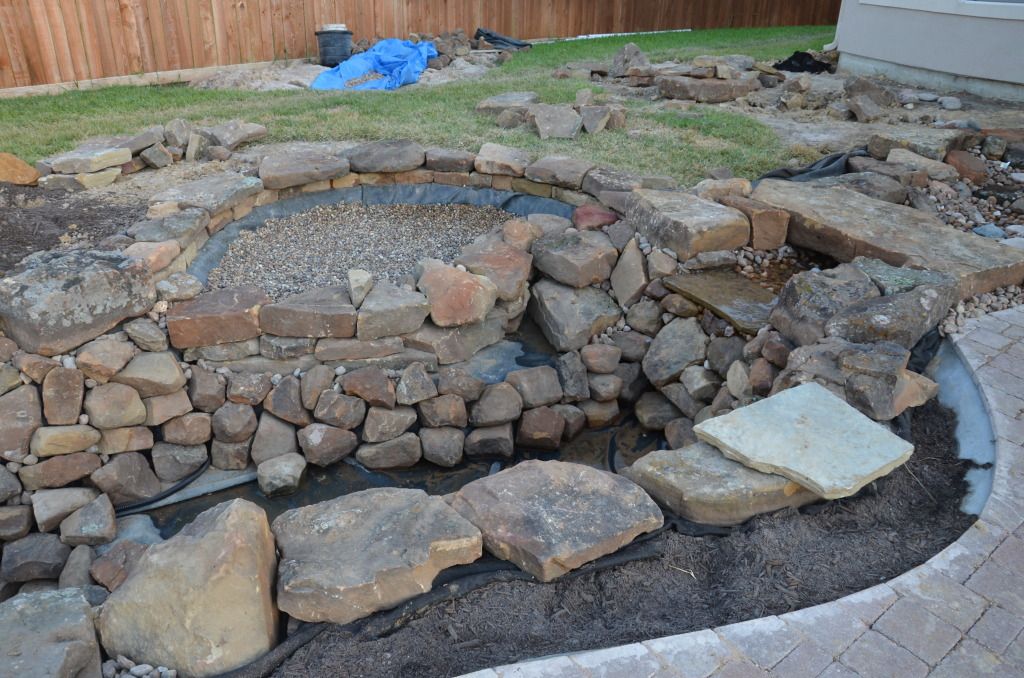 Looking up the stream from the bridge. The final waterline will be near the spillway, so no big waterfall into the pond. Lots of places in the stream bed to stick marginal bog plants, too.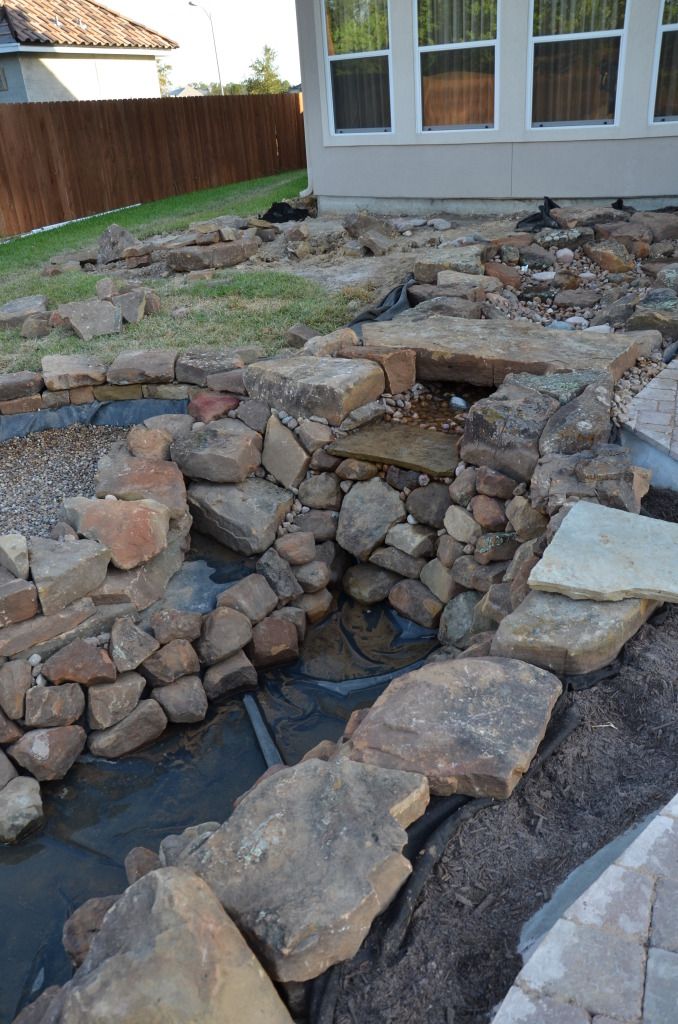 And looking downstream from the waterfall / biofilter.
After the final rock and gravel work and a cleaning / flush to get the dirt out, it'll be probably 2-3 hours to fill. (Tip - we'll read the water meter at the start of the fill - best way to get an accurate measurement of the actual pond size) Hopefully I'll have a functional pond to show tomorrow!
Jeff