Quote:
Originally Posted by
humbland
Zombie,
So, -6 on Red and -4 on Blue. Did you leave everything else on default settings?
What about Contrast, Brightness, Color, Tint, Sharp, Iris1 &2, Color Enhance, Detail Enhance...
If you watch everything on high lamp, do you play around at all with brightness when watching a dark 2D movie? I would think that with a 2.8HP, you would get a sunburn sometimes
.
Most settings are stock, you can tweak the color enhance and detail to suite the personal preferences. I keep the color enhanced turned all the way down, but some folks like the over-saturated colors which setting 1 or 2 will provide.
iris 2 is on, Iris 1 is setup to 'high brightness'. I'm not sure I like the iris setting for 'high contrast' it seems to flatten the overall image too much for my preferences, i'd sooner user an ND filter if I wanted to knock down the light.
I'm mainly using the sharp for ambient light HDTV and 3D for now. I have it mounted higher than the JVC which knocks down the brightness at seated position. Since the area round my screen is now blacked out, the 3D looks fairly bright even in this location which isn't ideal for max gain.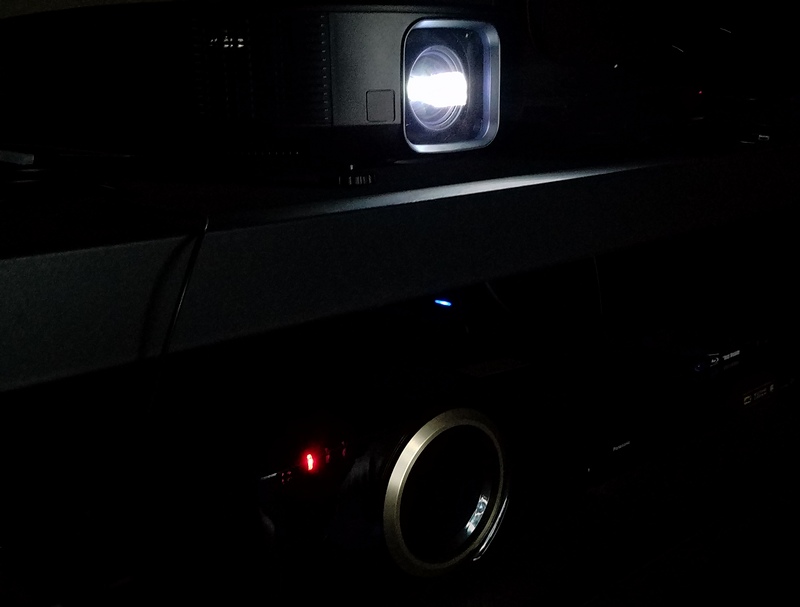 Did you get the Darbee yet?